Gehry's High Style Inspires Tiffany Party
The launch of the iconic architect's collection with the famed jeweler featured an impressive landscape of undulating designs.
March 31, 2006
If
Frank Gehry
and his acolytes ever decide they need something to fall back on, they could always try special events. The über architect's distinctive style was the inspiration for a sumptuous outdoor artscape that served as the setting for
Tiffany
's launch of his new line of sculptural jewelry and home accessories. The architect behind such 20th-century icons as the
Walt Disney Concert Hall
in Los Angeles and the
Guggenheim
museum in Bilbao, Spain, is the first new designer to launch a jewelry collection for Tiffany since
Paloma Picasso
a quarter century ago. The company is spreading the word with stylish special events, beginning in Gehry's hometown of Los Angeles and rolling out to New York, Tokyo, London, and Toronto between now and September.For the party's design, Gehry chose Silver Lake architects
Benjamin Ball
and
Gaston Nogues
, both formerly of
Gehry Partners
, to channel his vision in concert with event planning firm the
Donahue Group
. Tiffany staged the outdoor event outside of Tiffany's Beverly Hills store, on the block of Rodeo Drive just north of Wilshire Boulevard, which was closed off to traffic. The 600 guests were directed past the front door of the store, where they could inspect the new collection.
This outside location featured an impressive Gehryland constructed from corrugated cardboard—the architect's signature material from his first furniture collection called Easy Edges (which was available from 1969-73). Borrowing from the theme of Tiffany's ad campaign, "body as landscape," (which invokes Gehry's architectural approach to jewelry design), Ball and Nogues created walls, seating, and bars with sensuous curves. They were made from four-inch-thick cardboard, and Gehry used die-cut computer technology to realize his undulating architecture, a new development in event design. Twelve windows of varying sizes lined the cardboard wall across the street from Tiffany. Each framed different body parts of models in frozen positions, which served as canvases for the jewelry.
Gehry's "cloud lamps" (puffballs of polyester) were suspended from metal trees around the party and from the ceiling of a stage with walls the shade of Tiffany blue. On the stage
John Legend
and
Patti LaBelle
performed a rousing rendition of "Voulez-vous Couchez Avec Moi." Guests left with Gehry necklaces (for women) and bracelets (for men) created especially for the evening.
—Irene Lacher
Posted 03.31.06
Photos: Nadine Froger Photography
Related Stories
Rodeo Drive Party Goes 30's Glam
Cartier Anniversary: Out of Africa, Into L.A.
Walk of Style Has Stylish White Awards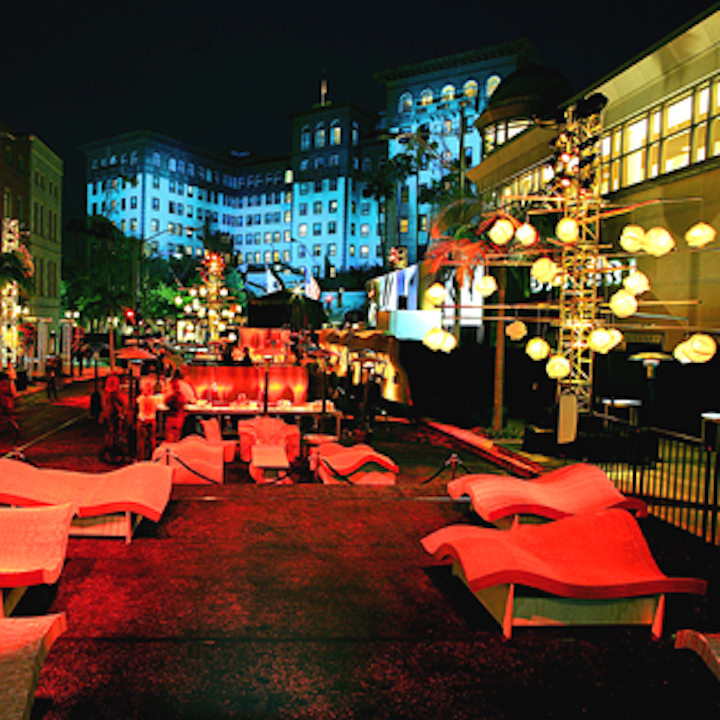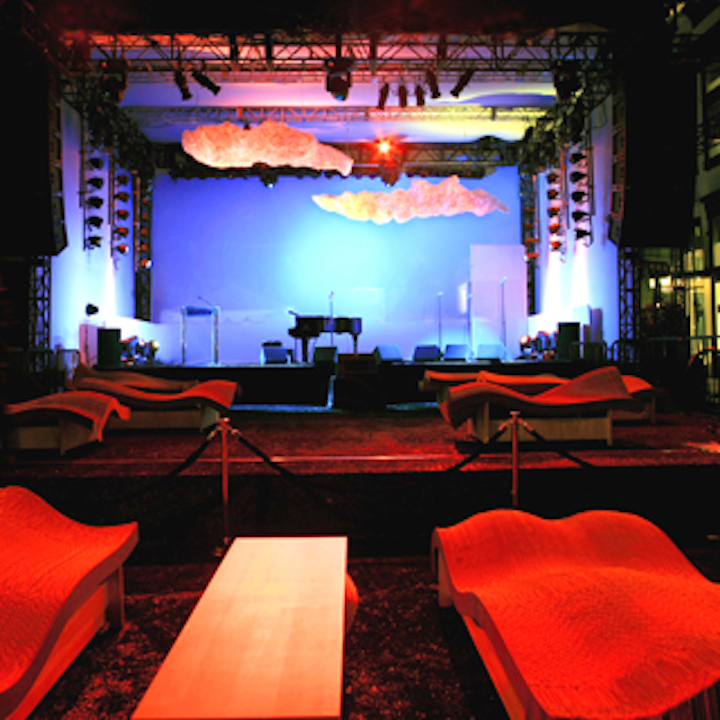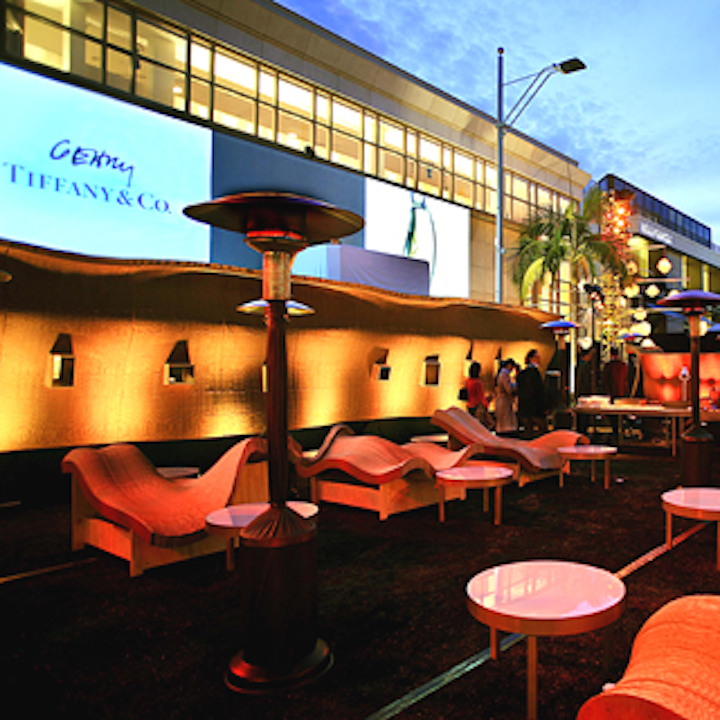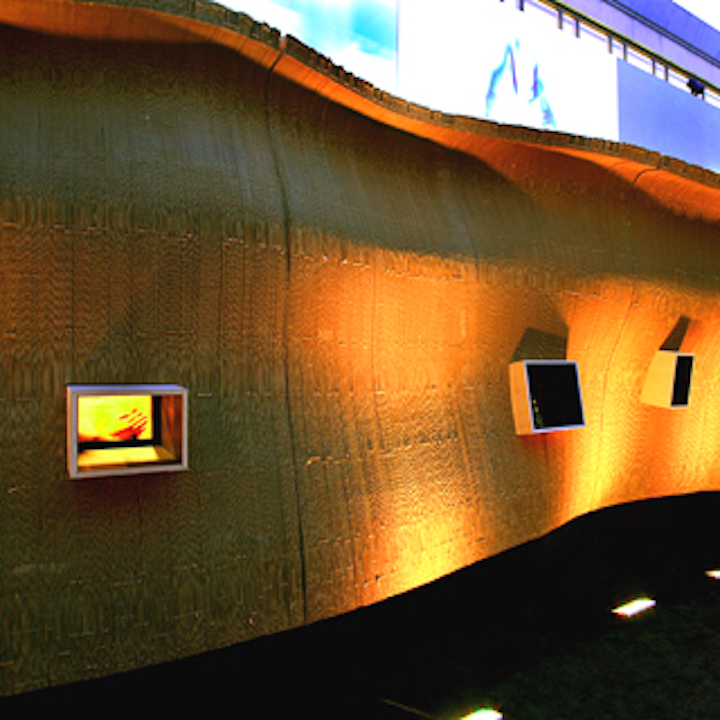 Featured Venues/Suppliers: