Hot Lunch
From lobbyists to politicians, celebrities to media stars, here's a rundown of the 10 places where local power brokers stop for their midday meals.
May 21, 2007
The Oval Room
Minutes from the White House, the elegant Oval Room offers Mediterranean-influenced modern American cuisine. Deep-red chairs and contemporary light fixtures accent the 100-seat dining room, as do the works of Alenoush Ghondikiar. Five years ago, the Oval Room underwent a major renovation and added two private dining areas: the closed-door Green Room, which holds 65, and the semiprivate Curtain Room, which seats 10. During the summer, the restaurant offers outdoor patio dining.
Regulars: George Stephanopoulos, Helen Thomas, Dianne Feinstein, White House staffers

The Palm
For 35 years, this venerable steak house has served as
the
power-lunch spot on Capitol Hill—senators, representatives, and lobbyists can be spotted daily.
The Palm
serves prime aged beef, jumbo Nova Scotia lobster, and Italian entrées; its walls are covered with the famed caricatures of celebrities, politicians, and socialites who make up its impressive customer base. An on-site private dining room can seat 60.
Regulars:
James Carville, Paul Begalla, Charles Krauthammer, Tucker Carlson, Tony Kornheiser, Vernon Jordan, Democratic senators and representatives (former DNC chairman Bob Strauss's offices are close by), lobbyists, lawyers, brokers
The Prime Rib
On K Street, just five minutes from both the Kennedy Center and the National Theater, this 31-year-old establishment is where conservative types seal their deals. Long known as a testosterone-heavy restaurant (from what we can tell, the staff is all male), the
Prime Rib
is famous for its leopard-print carpet, the Louis Icart lithographs on the walls, and the baby grand piano at the entrance (a pianist plays throughout the lunch hour). The main dining room seats 175, and a semiprivate room can hold 16. Gentlemen, take note: A jacket and tie are required at all times.
Regulars:
Republicans, K Street lobbyists and lawyers, Virginia developers
Charlie Palmer Steak
Nominated by the Restaurant Association of Metropolitan Washington as the "Power Spot of the Year" every year since its opening in April 2003,
Charlie Palmer Steak
offers patrons a bird's-eye view of Capitol Hill. The modern main dining room is augmented by a separate bar suitable for drinks, light snacks, or informal dining. A design highlight is the glass-enclosed wine cube, which hovers over a tranquil pool and houses more than 3,500 bottles of American wines from all 50 states. The restaurant offers three private spaces for parties of eight to 200, as well as a rooftop terrace for 400.
Regulars:
Harry Reid, Barack Obama, Hillary Clinton, Dennis Hastert, lobbyists
The Bombay Club
Reminiscent of colonial India, the sophisticated
Bombay Club
offers classic regional Indian cuisine and live music nightly. The large, airy dining room, adorned with potted palms, circling fans, and a bright blue ceiling, opens onto a 30-seat patio overlooking Lafayette Park. (Also available: a 25-seat lounge.) Popular with lobbyists and celebrities, the eatery also offers semiprivate dining for 25.
Regulars:
Bill Clinton, Dick Cheney, Alan Greenspan, Republican lobbyist (and Washington hostess) Juleanna Glover Weiss, lobbyists, lawyers
TenPenh
Located in the burgeoning Penn Quarter, this celebrity favorite is an upscale Asian Pacific spot, inspired by the bistro-style restaurants of 1930s Hong Kong. The interior lounge holds custom-made teak chairs, dark woods, and authentic Asian antiques. A long, curved cabinet encasing an extensive wine collection sits outside
TenPenh
's
main 166-seat dining room, decorated in rich, iridescent colors. The separate 24-seat bar area has custom-designed Vietnamese tables and comfortable chocolate-colored lounge chairs in contemporary fabrics.
Regulars:
Democratic and Republican Congressional aides
Taberna del Alabardero
Fresh from celebrating its 18th anniversary in March, this classic Old World Spanish spot features ornate arches framing an exhibition kitchen, glittering chandeliers, and plush red booths adorned with Spanish lace. Salmon-colored walls with cherrywood paneling and a floor-to-ceiling tapestry add to the atmosphere. Close to the World Bank and the White House,
Taberna
offers an array of banquet menus for its three private dining spaces: Aranjuez, seating 25; La Granja, seating 50 or holding 75 for receptions; and Amalur, seating 10.
Regulars:
Condoleezza Rice, Al Gore, Mel Martinez, Placido Domingo, the World Bank crowd
Morton's, the Steakhouse, at Connecticut Avenue
A longtime favorite of the biggies of the D.C. business world,
Morton's
is just blocks from the White House and hotels like the St. Regis, Renaissance Mayflower, and Capitol Hilton. The decor—dark woods, white linens, and an exposed-brick kitchen—is classic Morton's, as is the considerable wine list. The 160-seat restaurant offers five "boardrooms" for private dining, seating 12, 16, 18, 32, and 40, respectively, as well as a 60-seat patio. Some of the private rooms can be combined for larger groups.
Regulars:
Jim Kimsey, Jack Quinn, lobbyists, lawyers, athletes, Kennedy Center patrons
D'Acqua
This newly redesigned 150-seat seafood restaurant mimics a classic Italian trattoria. Designer Yvette Piaggio brought a coastal feel to
D'Acqua
with a Tuscan color scheme; classic elements get a modern twist with Murano glass, glazed walls, and large stucco columns. D'Acqua—Italian for "from the water"—offers customers the opportunity to pick out their own fish and choose how it will be prepared. There is private dining space for as many as 50, and an outdoor patio seats 100.
Regulars:
David Falk, Curtis Polk, Andrea Roane, Democrats
DC Coast
This eatery in the 70-year-old Tower Building of Washington's business district is a contemporary rendition of the Art Deco style, emphasized by 35-foot ceilings, historical appointments, multilevel dining, and broad windows overlooking K and 14th Streets. An exposed kitchen makes for an exciting ambience for diners and bar guests. The 180-seat restaurant offers several private dining options: the upstairs mezzanine, which seats 45 or holds 75 for receptions, and the wine room, which seats 55 or holds 80 for cocktails.
Regulars:
Lawyers, Judy Woodruff, Madeleine Albright, Newt Gingrich
Honorable Mention: Café Milano
Offering elegant Italian cuisine, this modern boîte is known for power lunches by day (and power brunching on the weekends) and stargazing at night.
Café Milano
'
s
walls are decked with neckties by Italian designers, and the 150-seat café has a diverse clientele that includes the social set, diplomats, journalists, lobbyists, lawyers, and politicians. (Attire ranges from jeans to tuxedos.) Several private dining options are available: the ultra-private wine room holds 55; the Washington Room holds 50 to 100; the garden room holds 48; and the semiprivate Domingo Room seats 30.
Regulars:
Democrats, celebrities who love Democrats, internationals, the Clintons, Margaret Thatcher, Katie Couric, Sarah Ferguson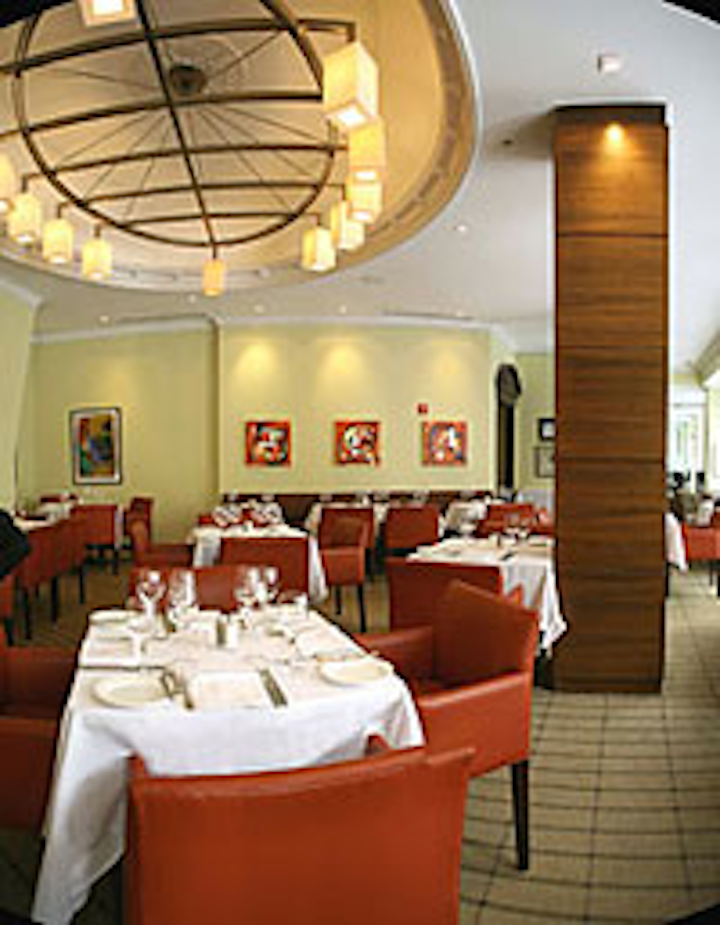 Photo: Michael J. Colella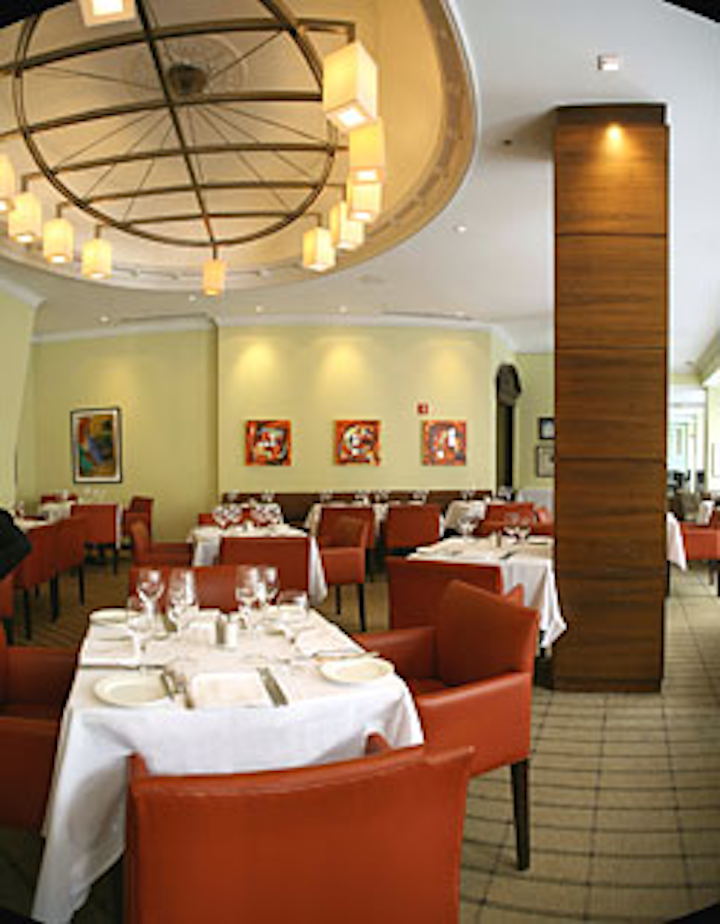 Photo: Michael J. Colella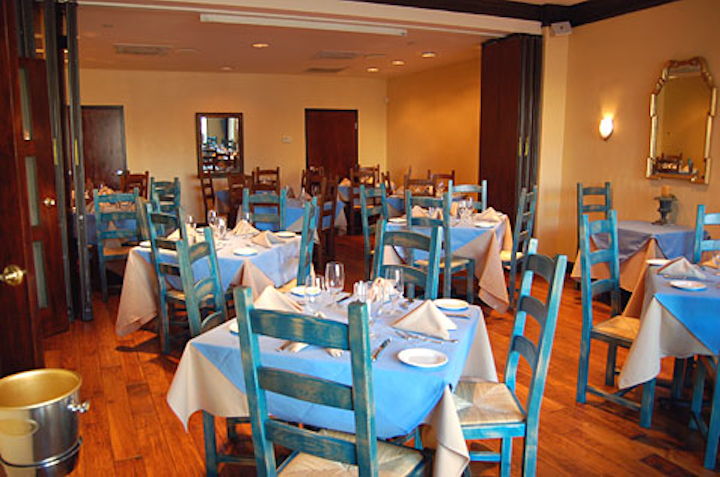 Photo: BizBash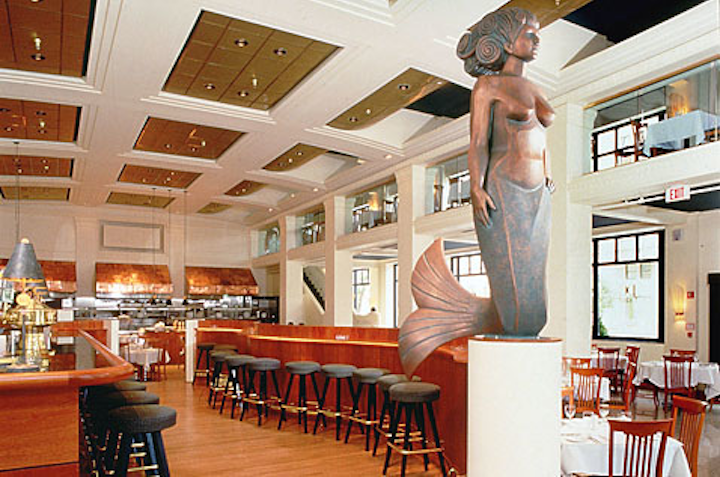 Photo: Fredde Lieberman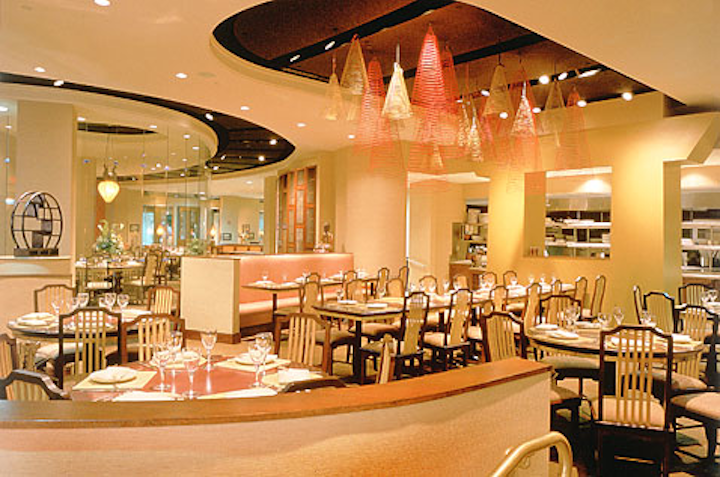 Photo: Fredde Lieberman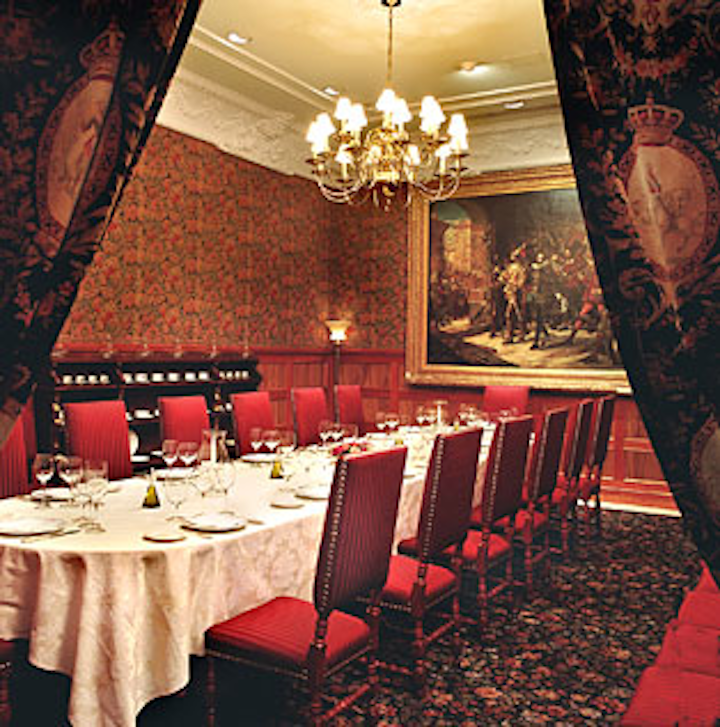 Photo: Fredde Lieberman
Photo: Fredde Lieberman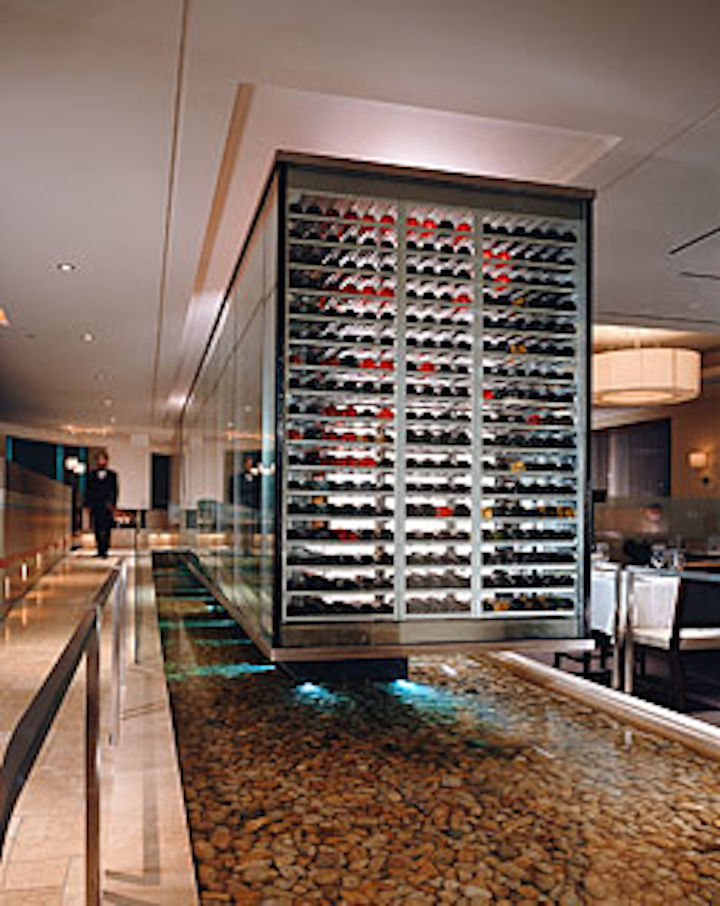 Photo: Hoachlander Davis Photography LLC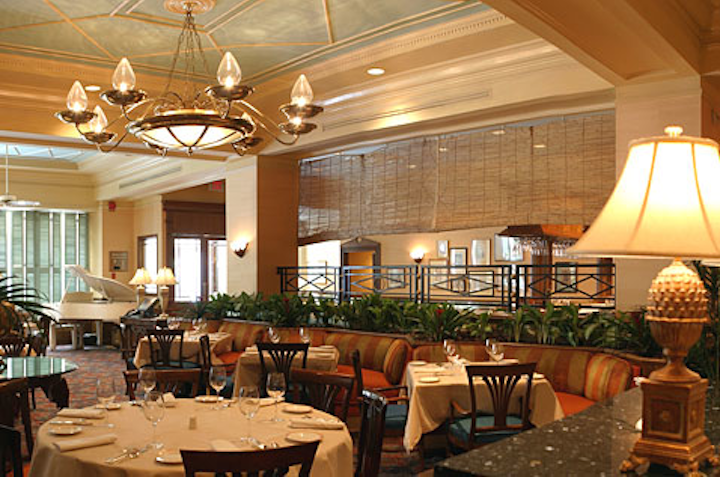 Photo: Michael J. Colella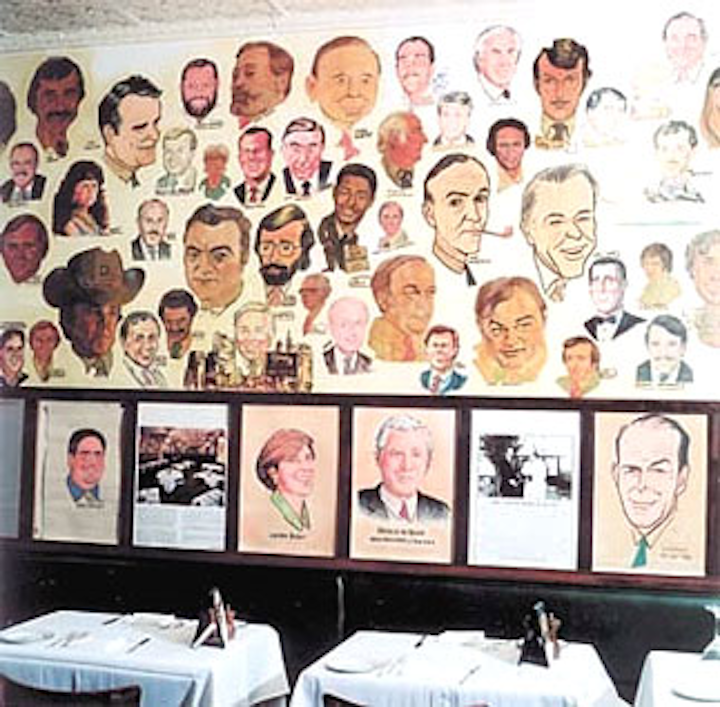 Photo: Courtesy of the Palm
Featured Venues/Suppliers: