Fox TV Critics Party Conjures Winter Spirit in Summery Los Angeles
January 14, 2010
With the Television Critics Association—which represents more than 220 journalists in the U.S. and Canada—in town for its twice-yearly media tour, Fox hosted a party with a winter wonderland theme, L.A.'s summery weather notwithstanding. A 90-foot-long blue carpet with a 50-foot step-and-repeat beckoned V.I.P. and talent arrivals in front of the Villa Sorriso restaurant for what was billed as the "Fox Winter 2010 All-Star Party."
Fox special events director Karin Pofsky oversaw the event, tapping the Russell Harris Event Group for its production and design.
The decor, which Harris described as "clean, fresh, and modern," put the focus on the Fox brand. To give the venue a whole new look, the team took out an existing tent over the patio, completely covered the patio in blue carpeting, swagged the existing cabanas with white satin drapes, and complimented some of the existing furniture with mirrored coffee and end tables and modern white furnishings.

The existing fountain at the venue's main entrance popped with the addition of a custom Fox logo done in clear plexiglass. LED lighting submerged in the water gave it a blue glow. LED tubes hung in the trees above the patio and over the event area, creating an effect that simulated falling snow. For an eco-friendly touch, UrbanXBiofuel supplied biodiesel-fueled power at the event.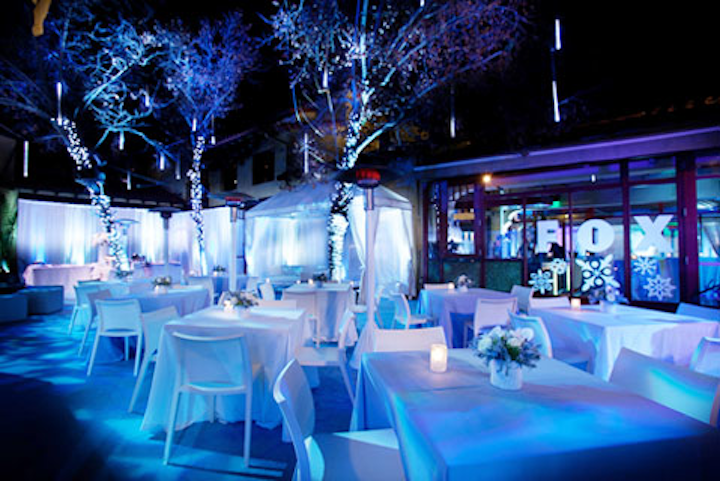 Photo: Dan Scott/American Image Gallery
Photo: Dan Scott/American Image Gallery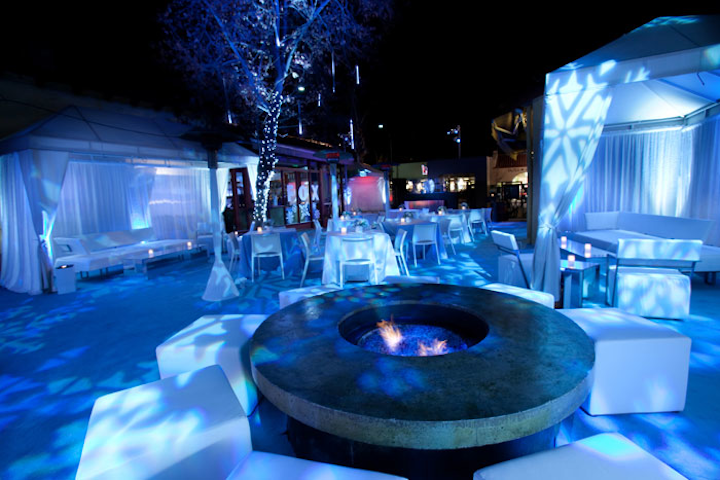 Photo: Dan Scott/American Image Gallery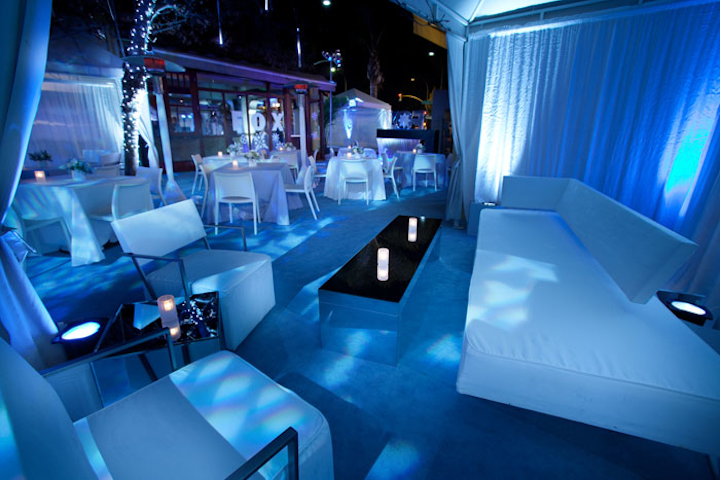 Photo: Dan Scott/American Image Gallery
Photo: Dan Scott/American Image Gallery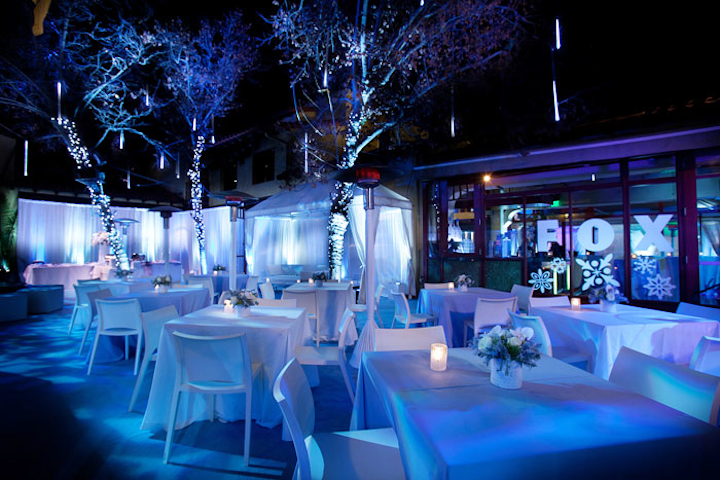 Photo: Dan Scott/American Image Gallery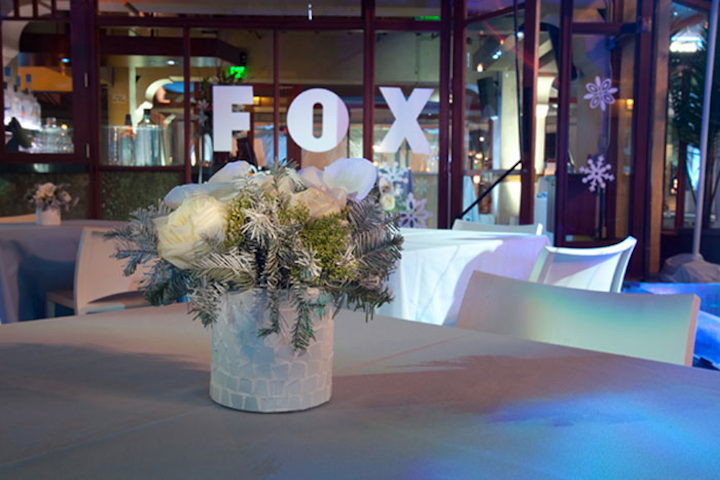 Photo: Dan Scott/American Image Gallery
Photo: Dan Scott/American Image Gallery
Featured Venues/Suppliers: