From Dress Code to Dollar-Sign Decor, Cash Money Grammy Party Is \'Rich\' All Over
February 14, 2011
When the dress code on the invitation calls for "rich," that tells you something about what to expect from a party. And for Cash Money Records' pre-Grammy party at the Lot on Saturday night, "rich" described so much more than guests' flashy designer gear. Colin Cowie—weeks off his stint producing the Cosmopolitan of Las Vegas's over-the-top New Year's Eve bash—produced the party under the hands-on direction of Bryan "Birdman a.k.a. Baby" Williams and Ronald "Slim" Williams, co-C.E.O.s of Cash Money Records.
The Cowie team described Baby and Slim as eager collaborators interested in bringing the most creativity to their events, "looking for ideas you won't see in other parties." And as to their budget? "That was very rich, too," said Colin Cowie's David Berke.
For about 400 artists, label execs, and industry guests including Lil Wayne, Drake, and Nicki Minaj, Cowie's team transformed the space into a bank-vault-inspired setting, a look Cowie's Michael Gerloff called "over-the-top, indulgent bank glamour." Guests entered the space through a full-scale, three-dimensional bank vault door, just inside which bustier-clad models parted gold beaded curtains. "That's where the party begins, and that's where the fun begins," Gerloff said.
He explained that the design inspiration began with the movie Catch Me If You Can, and evolved into a more modern version of a bank theme. "They wanted to create the Cash Money Records bank, so we thought of what's most identifiable with old banks—tables, teller windows," and then brought in those authentic props. Teller windows served shots instead of accepting deposits. Among the standout decor features were a gold arrivals carpet; a cluster of black and gold chandeliers for a baroque look; gold dollar signs, alongside pavé-style green button mums festooned with rhinestone pins for a Chanel-evocative look; and underlit milk-white plexi tables, topped with clear vitrine, and filled with gold coins. On either side of the gold, holographic-look dance floor were two elevated sections, where custom upholstered gold quilted beds bore Cash Money monograms—and money-bag-style throw pillows.

The dramatic backdrop was a 40- by 100-foot wall of projections by Bart Kresa, showing Cash Money and Young Money logo art, with about eight different layered effects in all, that changed and moved over the course of the night. The completely interactive experience—which had components like speakers that vibrated to the sounds of the music—looked like a wall of living art.
Global Cuisine by Gary Arabia's unique approach to dinner was a bistro-style space right on the sound stage: Guests arrived in the area as they would to a restaurant, were seated by hostesses, and placed their orders from a preset menu. Dishes including slow-braised short ribs with truffled mashed potatoes; miso-glazed sea bass on a bed of baby bok choy; lobster Cobb salad; Kurobuta pork chop with carmelized fuji apple cognac glaze and sweet potato mousse; and Mediterranean roasted jidori chicken with Israeli couscous.
This event was the third event where Cowie's group partnered with Cash Money. Others included Cash Money's pre-Grammy party two years ago, as well as Lil Wayne's welcome-home-from-jail party in Miami this past November. "The ideas are fresh," said Gerloff. "They want to keep building on what we've been creating with them."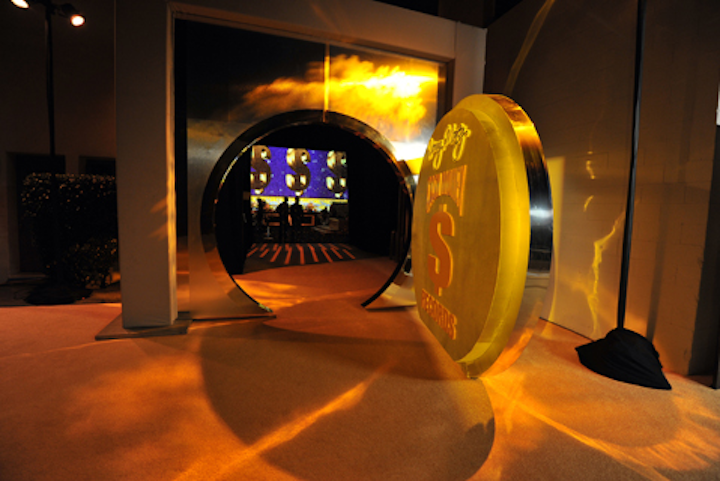 Photo:  Jerod Harris/WireImage.com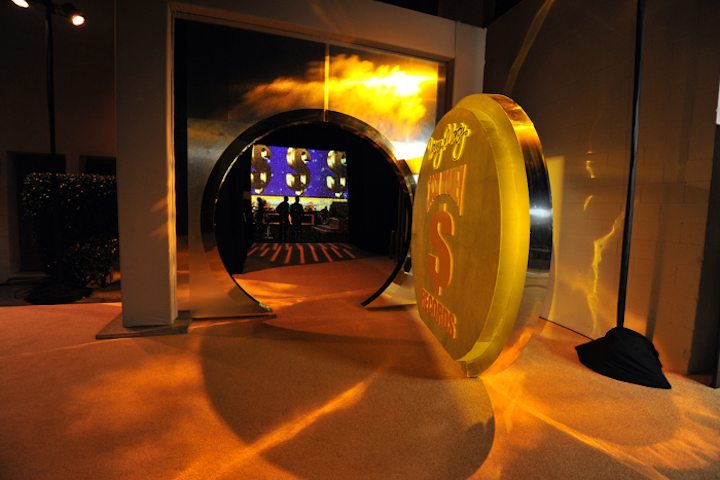 Photo:  Jerod Harris/WireImage.com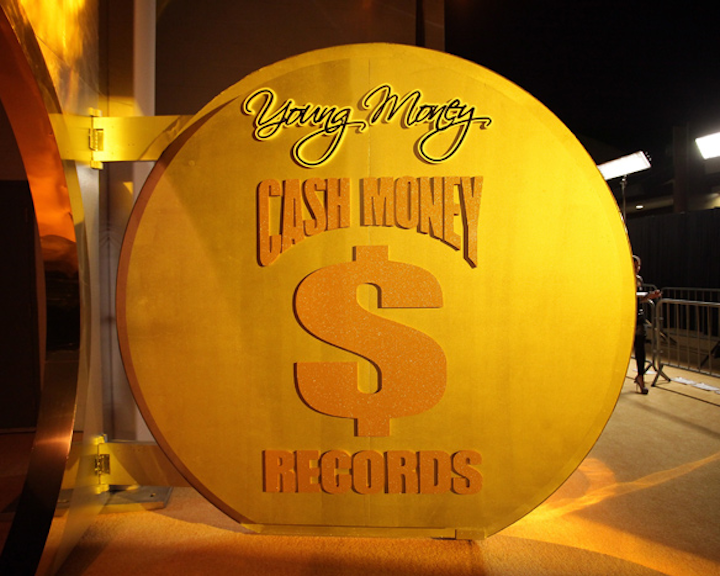 Photo:  Jerod Harris/WireImage.com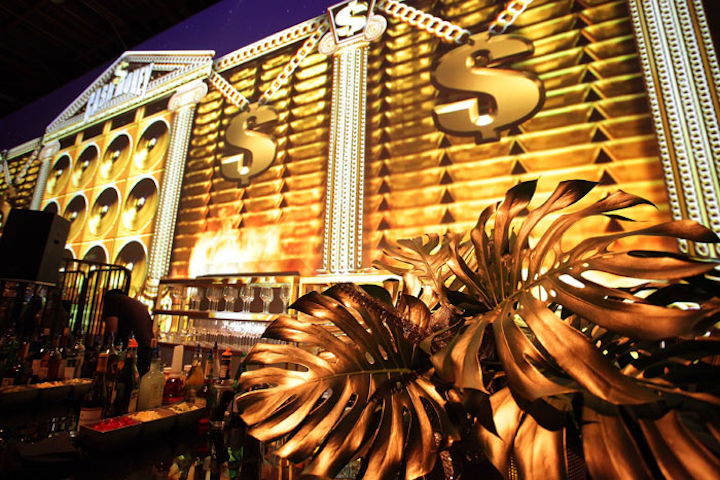 Photo:  Jerod Harris/WireImage.com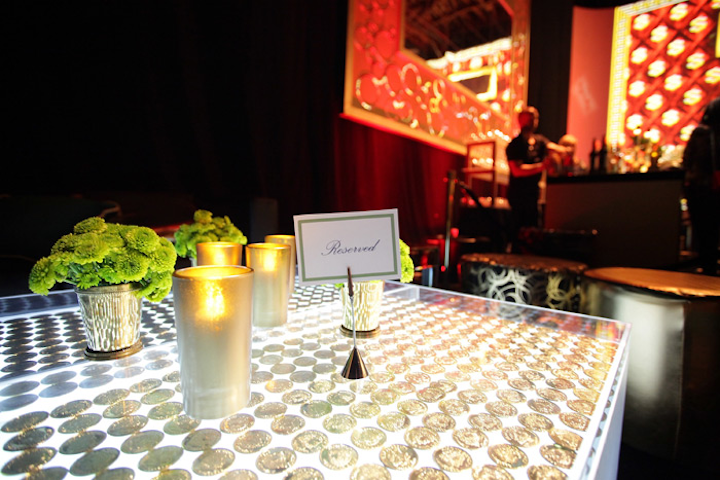 Photo: Jerod Harris/WireImage.com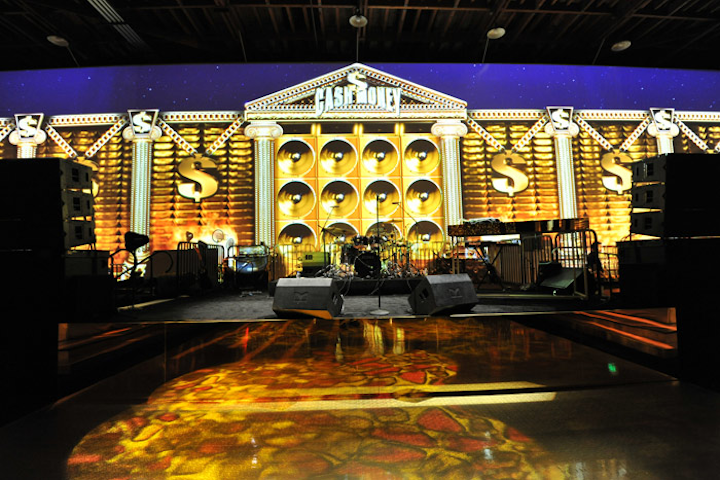 Photo:  Jerod Harris/WireImage.com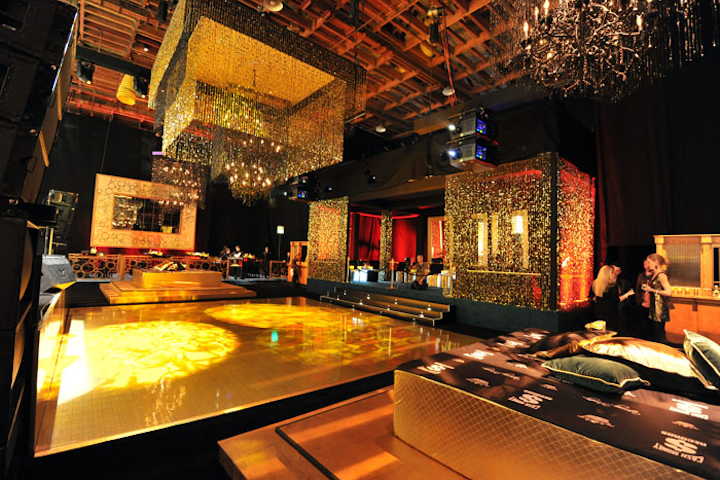 Photo:  Jerod Harris/WireImage.com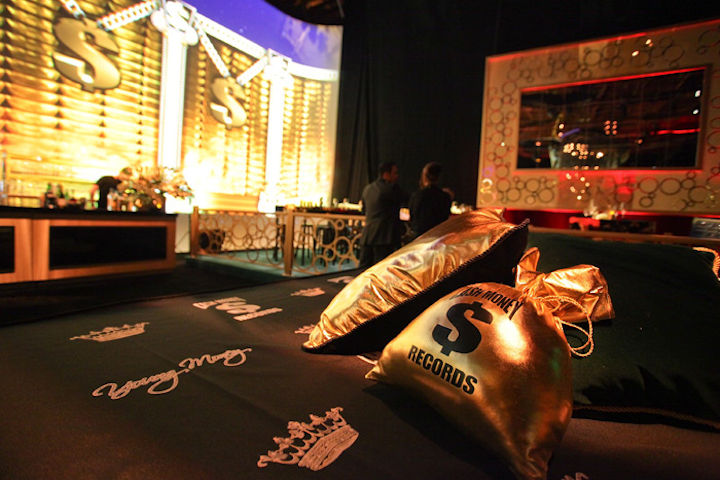 Photo:  Jerod Harris/WireImage.com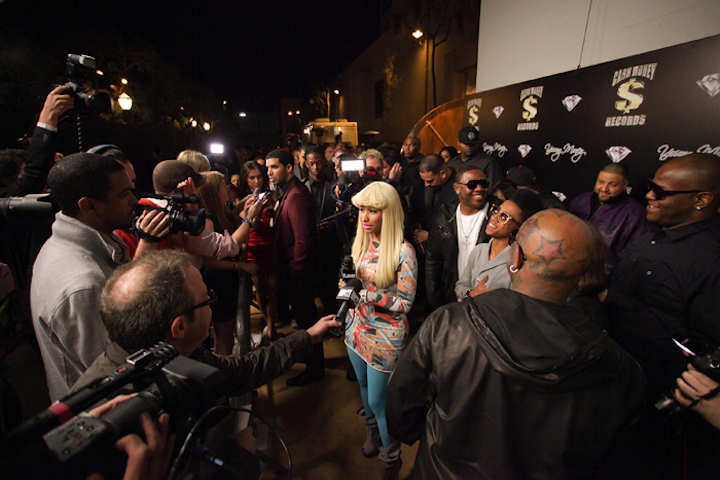 Photo:  Jerod Harris/WireImage.com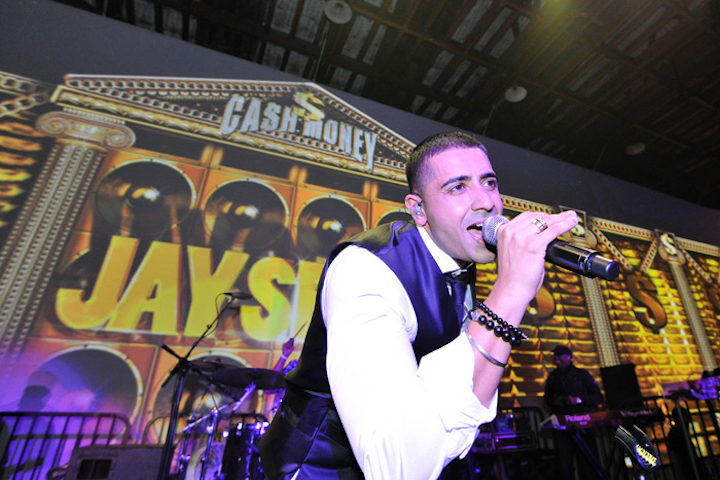 Photo:  Jerod Harris/WireImage.com
Featured Venues/Suppliers: