Target Constructs 25,000-Book Sculpture and Dr. Seuss Library for Reading Initiative
March 1, 2011
The National Education Association's annual Read Across America campaign, a country-wide push designed to highlight the importance of reading, got a big boost this year from long-time partner Target. On Thursday, February 24, the mass retailer put its mark on the New York Public Library with a 26-foot-tall installation and bull's-eye-bedecked reading room. And as the book-focused initiative also celebrates the birthday of Theodor Seuss Geisel (more commonly known as Dr. Seuss), the public event took on a cartoonish look inspired by the author's whimsical drawings, characters, and stories.
To handle the execution of the early morning event, Laysha Ward, Target and Target Foundation's president of community relations, brought on producer David Stark, who designed and built numerous eye-catching elements including four massive letters spelling the word "read" on the steps of the Fifth Avenue landmark. Made from 25,000 books that were later donated to New York schools, the sculpture also reinforced the corporation's pledge to donate $1 billion in education-related giving by the end of 2015.
Naturally, books were at the forefront of the promotion's decor, and in addition to the outdoor installation Target packed the library's Celeste Bartos Forum with hundreds of hardcover classics from Dr. Seuss. Shelves then became as functional as they were decorative, serving as a room divider at the entrance and stands for the buffet tables around the sides of the room. Tying all the pieces together was a red-and-white color scheme that incorporated the colors of Target's signature logo with the striped pattern of the iconic Cat in the Hat's hat.
Caterer Creative Edge played up ideas from Dr. Seuss stories too, serving a menu of breakfast bites that included green eggs and ham sandwiches, mini bagels piled haphazardly on wooden skewers, and mountains of blueberry pancakes and whipped cream inspired by Oh, the Places You'll Go!
To keep the kids (and their parents) entertained, the event offered face painting stations, a balloon sculptor, actors dressed as characters from Dr. Seuss books, music by educational band the Deedle Deedle Dees, and a photo op area where attendees could pose with Target's bull terrier mascot Bullseye. Celebrity parents, including Mark Ruffalo, Uma Thurman, and Keri Russell, joined the festivities by reading to the assembled audience.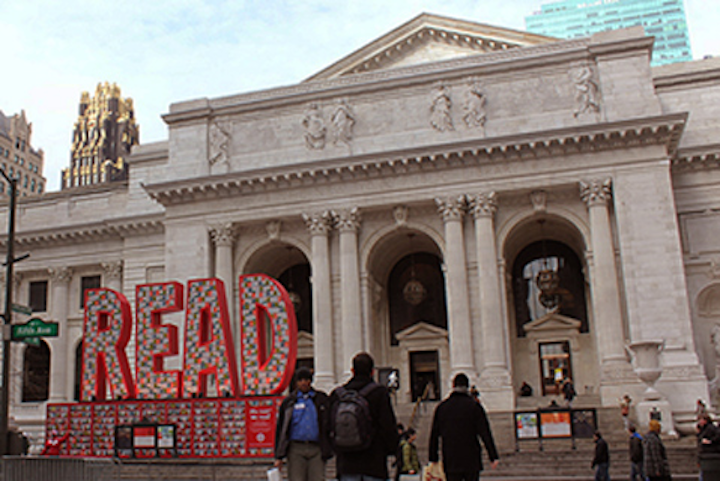 Photo: Jika González for BizBash
Photo: Jika González for BizBash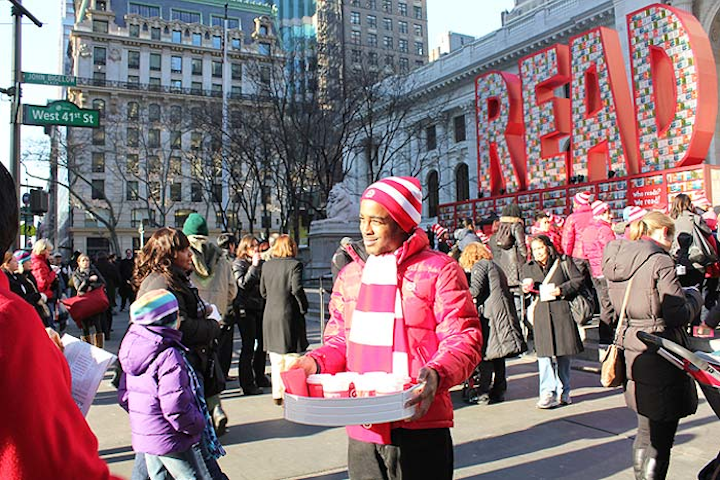 Photo: Jika González for BizBash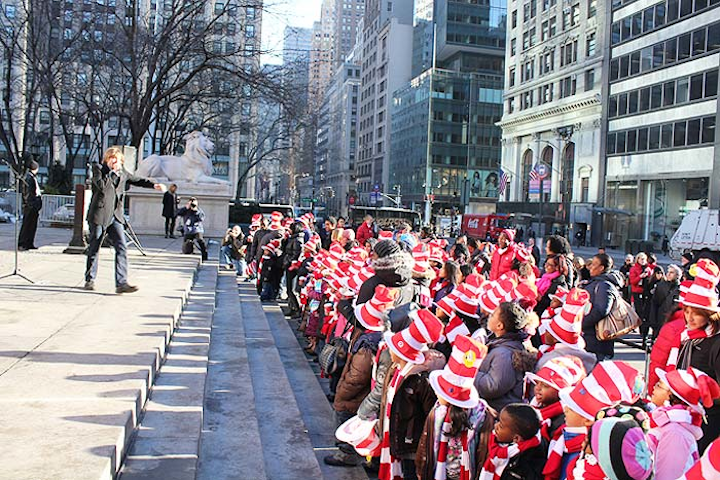 Photo: Jika González for BizBash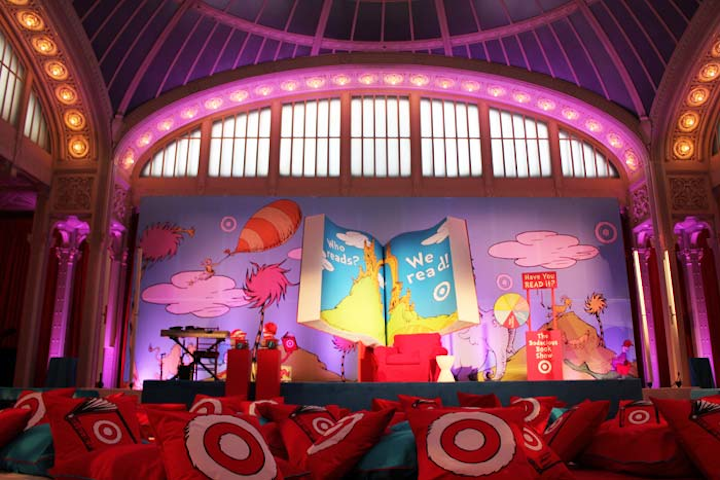 Photo: Jika González for BizBash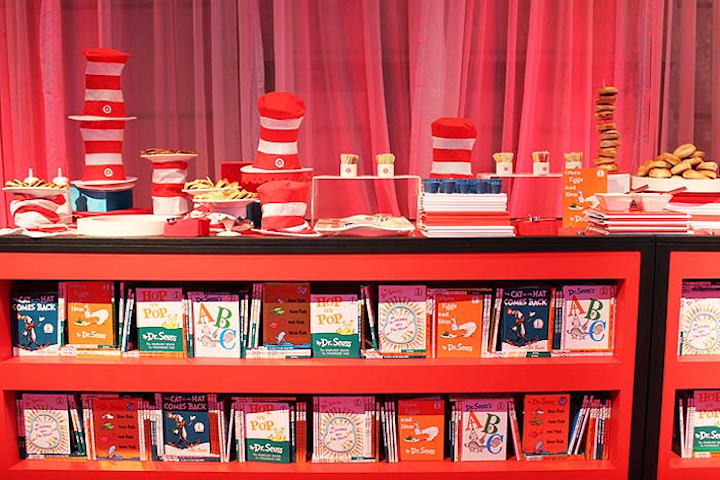 Photo: Jika González for BizBash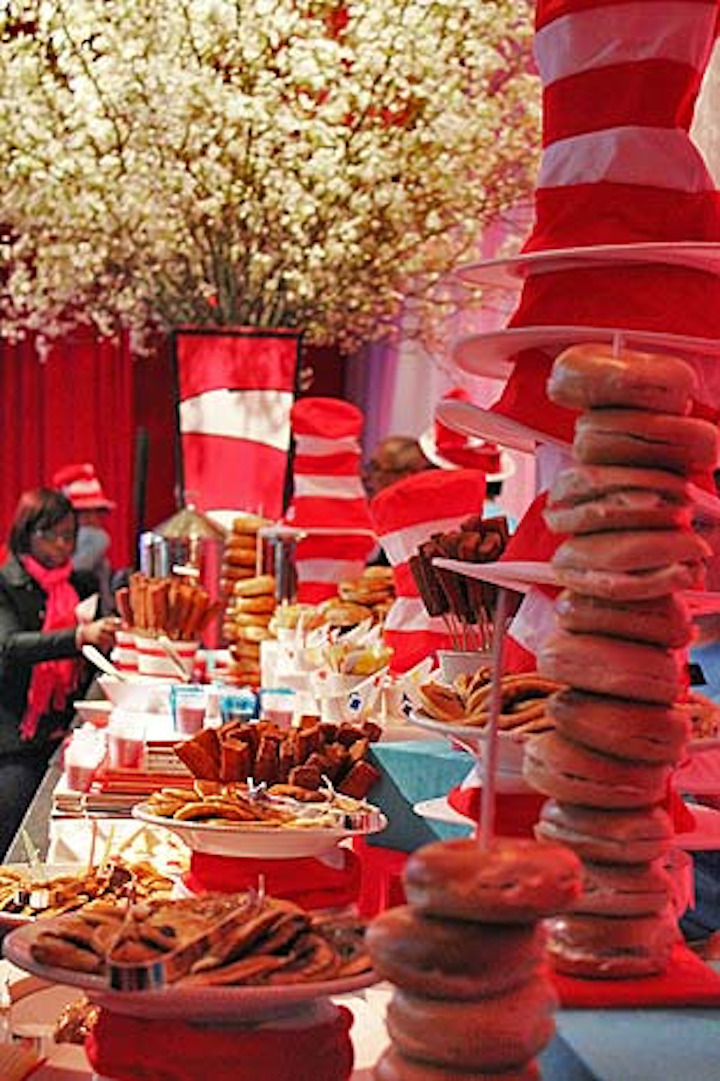 Photo: Jika González for BizBash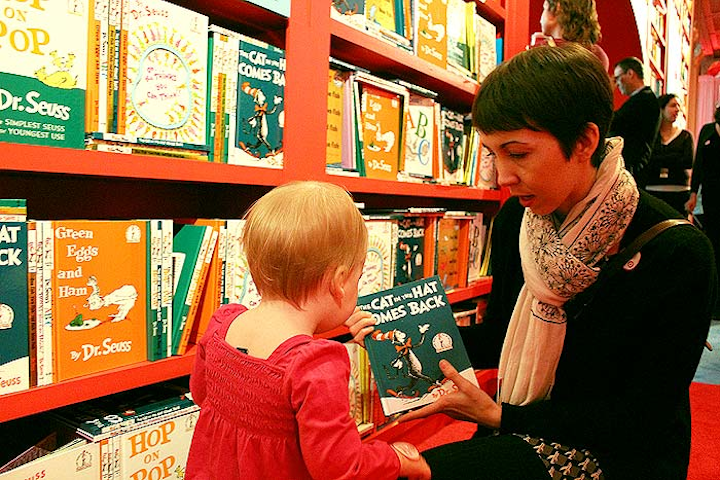 Photo: Jika González for BizBash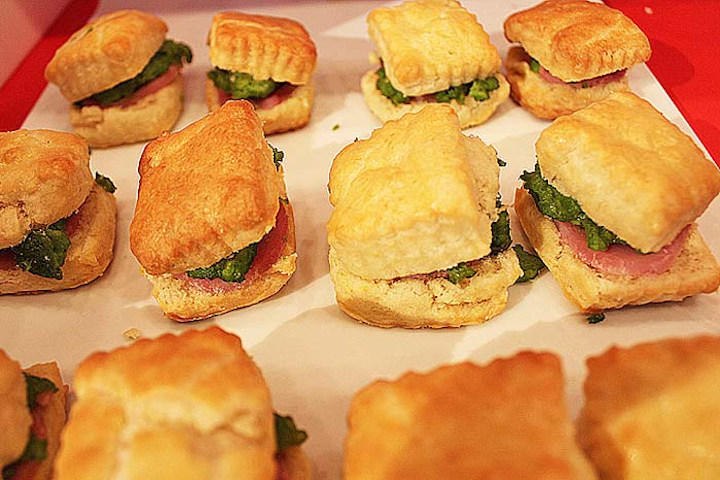 Photo: Jika González for BizBash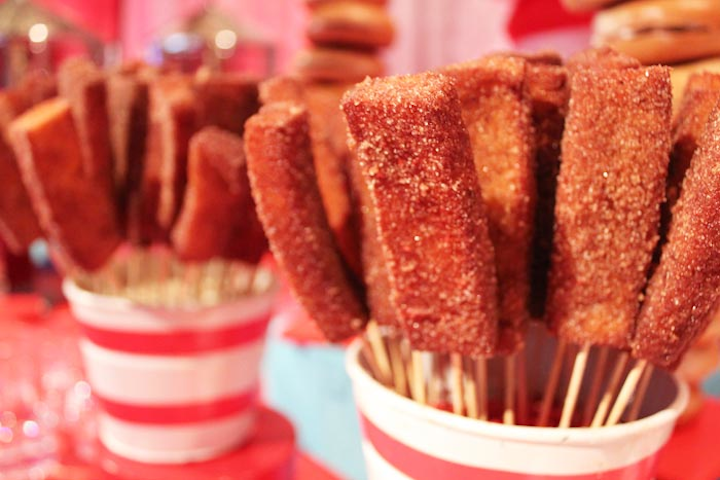 Photo: Jika González for BizBash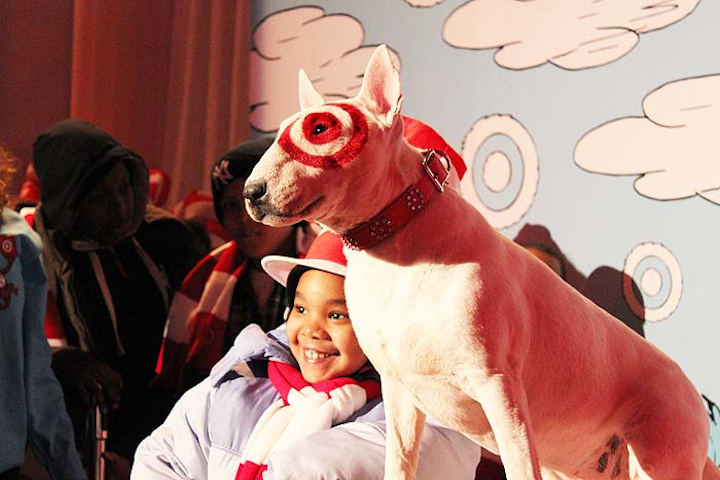 Photo: Jika González for BizBash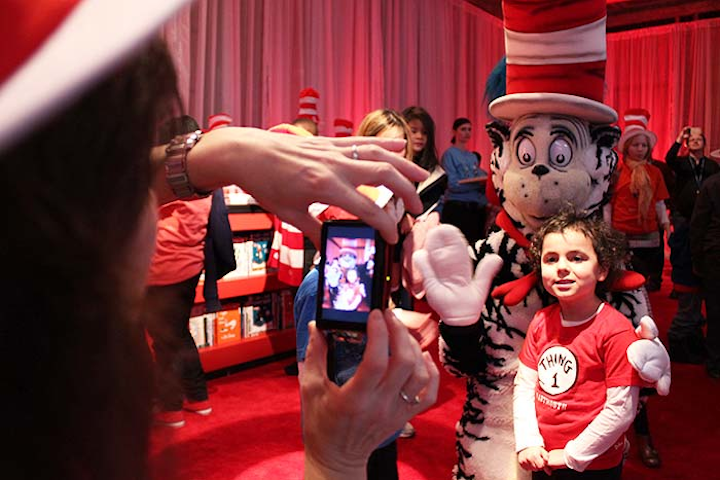 Photo: Jika González for BizBash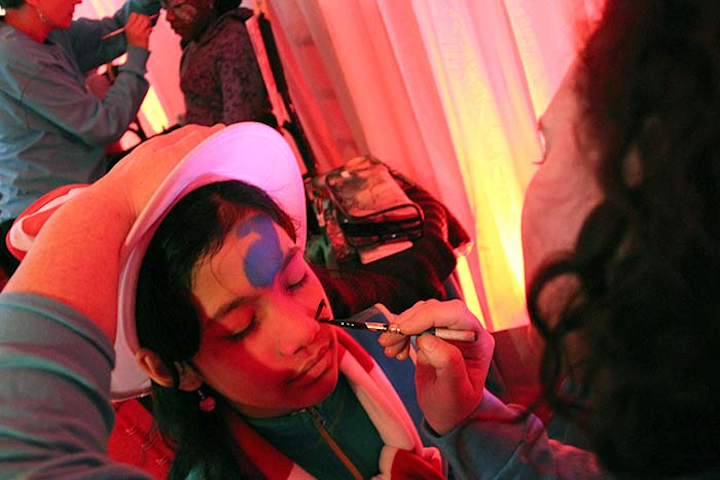 Photo: Jika González for BizBash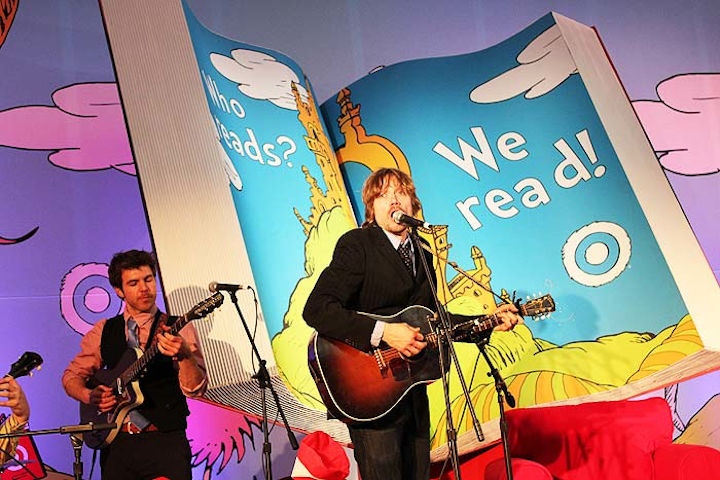 Photo: Jika González for BizBash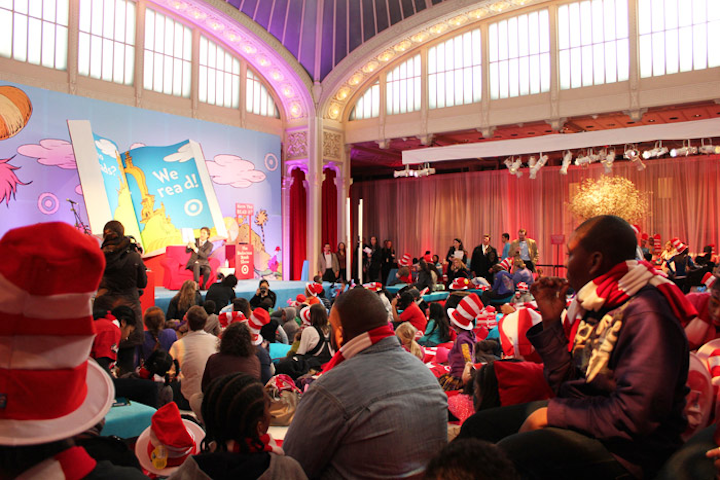 Photo: Jika González for BizBash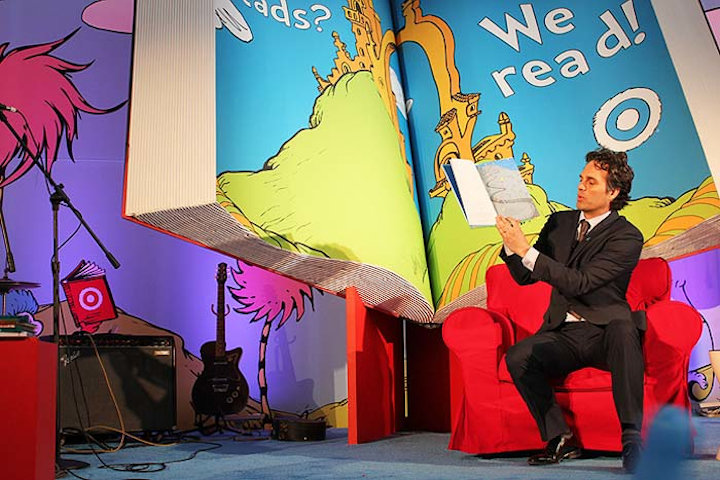 Photo: Jika González for BizBash
Featured Venues/Suppliers: