Target Fetes Five Years of Designer Collaborations With Travel-Themed Dinner and Shopping Event
March 15, 2011
It's been five years since Target introduced its Go International program, an initiative through which the Minneapolis-based retailer partners with fashion designers to produce budget-friendly clothing collections. To mark the occasion, the ever-resourceful brand created the Go International Designer Collective, a limited-edition line featuring 34 dresses from 17 past Go International collaborators, and hosted an event to celebrate the launch. Held Thursday, the private dinner, concert, and shopping event filled the Ace Hotel with travel-inspired visuals and Target's namesake logo splashed all over.
"Target is proud of the Go International program and its impact on American culture, and the fashion and retail industries. We wanted to celebrate the five-year anniversary of Go International in a fun, memorable way with the designers, media, and friends who helped make it an incredible success," Target spokesman Joshua Carter said.
Rather than building a free-standing pop-up, as it has for past Go International collection launches, Target partnered with Opening Ceremony, which previously played host to the Proenza Schouler for Target temporary shop at its SoHo location in February 2007. This time around, the brand used the boutique's Ace Hotel outpost to sell the new line, and for Thursday's event expanded into the adjacent lobby and in-house restaurant the Breslin. Extra! Extra! was tasked with the production of the evening affair, working closely with Target's own internal team to conceive and execute a concept in line with the playful, trend-minded identity of the brand and its program.
As Target has tapped designers from a wide variety of backgrounds for Go International—past capsule collections include apparel from Alexander McQueen, Jean Paul Gaultier, Proenza Schouler, Thakoon, and Alice Temperley—the event's creative team looked to classic travel imagery to embellish and complement the hotel's existing Americana aesthetic. Antique-style luggage labels bedecked a tent set up on Broadway to accommodate arrivals, and designer names replaced locations on signposts between the store and the main event space. Piles of old-fashioned trunks, suitcases, and duffel bags topped with wood formed high tables around the lobby pillars, and national flags hung over the lobby bar.
The most elaborate decor piece was a backdrop for the stage where singer Santigold, drummer Sheila E., and DJ-violinist duo Mia Moretti and Caitlin Moe performed. The three-dimensional structure was designed by Extra! Extra! and replicated the road signs of the collection's ad with a collage of neon arrows and signs.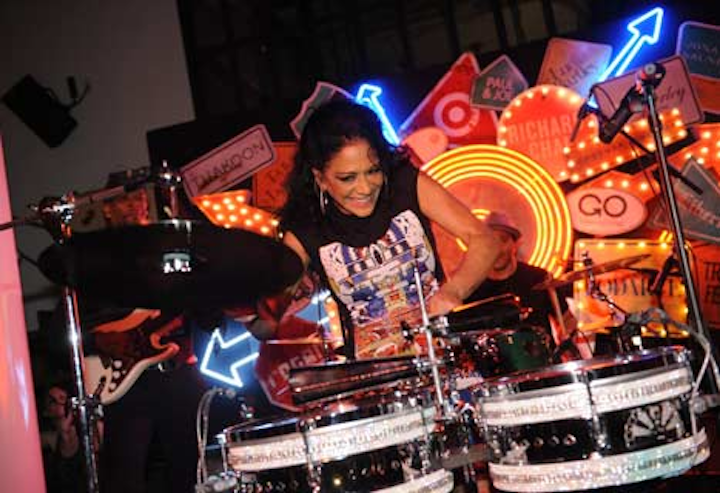 Photo: Picture Group/Frank Micelotta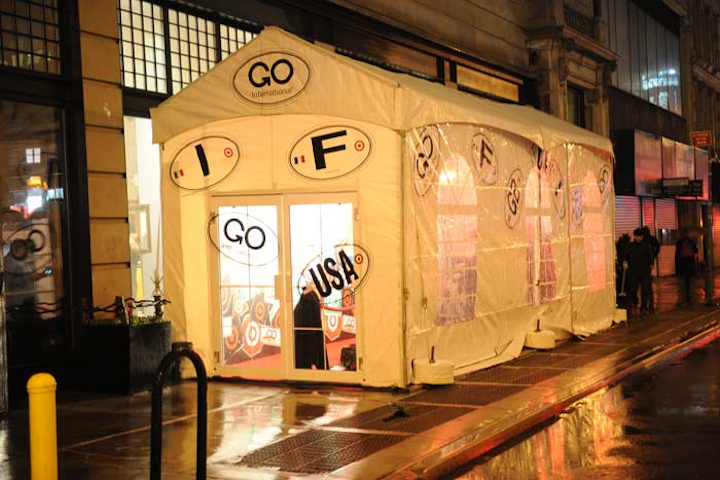 Photo: Picture Group/Frank Micelotta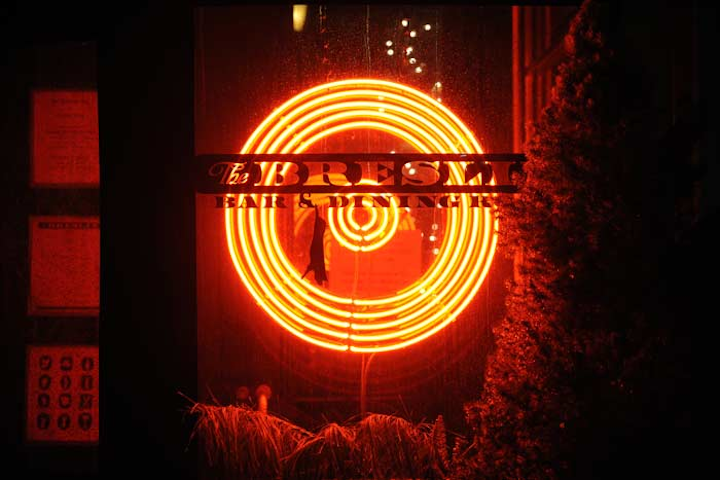 Photo: Picture Group/Frank Micelotta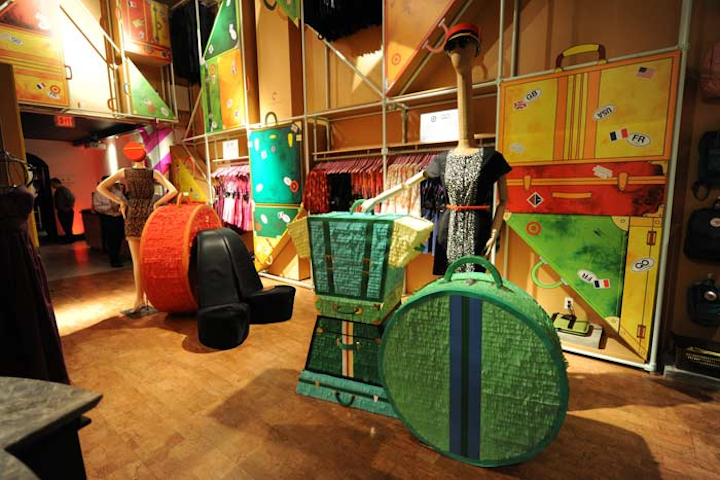 Photo: Picture Group/Frank Micelotta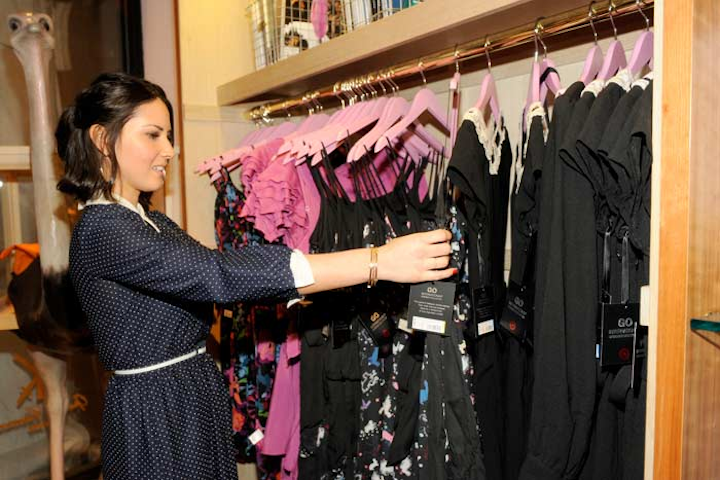 Photo: Picture Group/Frank Micelotta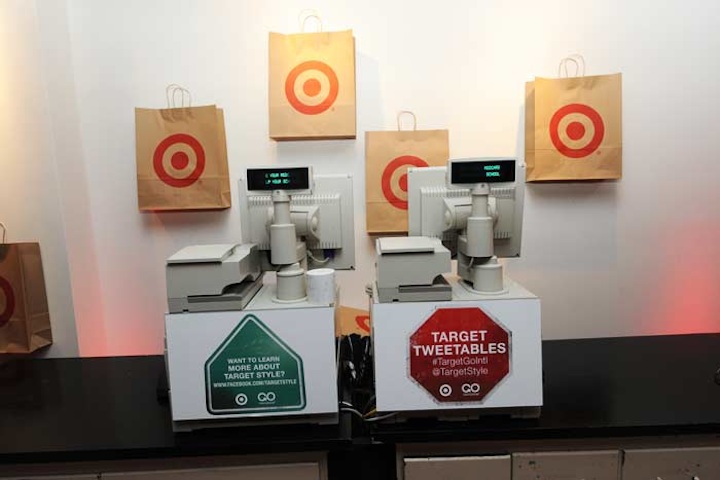 Photo: Picture Group/Frank Micelotta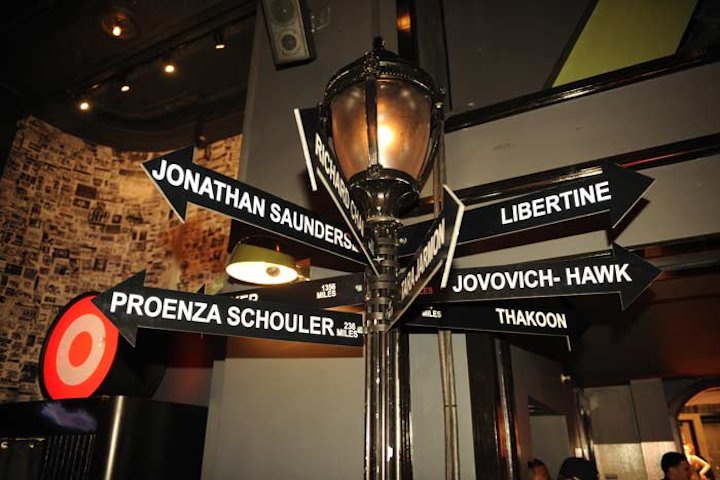 Photo: Picture Group/Frank Micelotta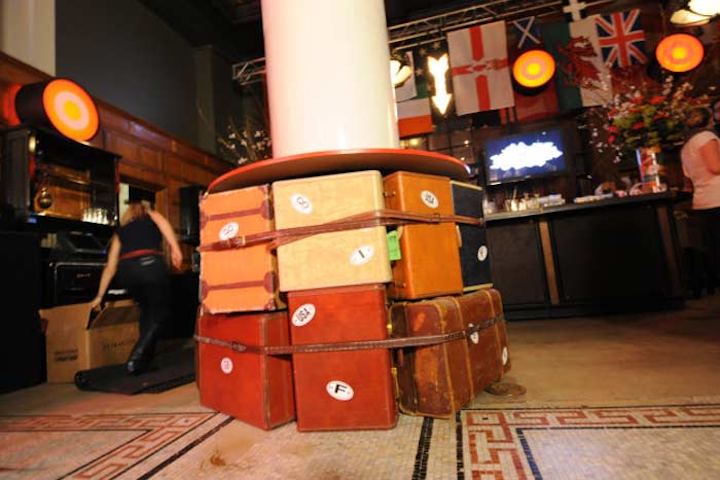 Photo: Picture Group/Frank Micelotta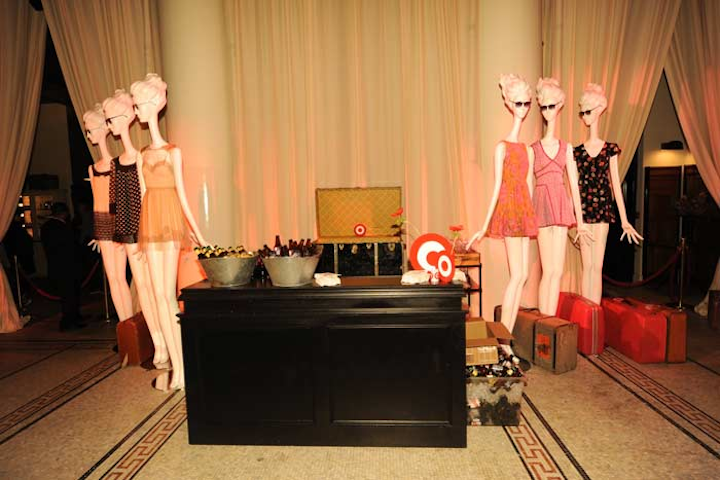 Photo: Picture Group/Frank Micelotta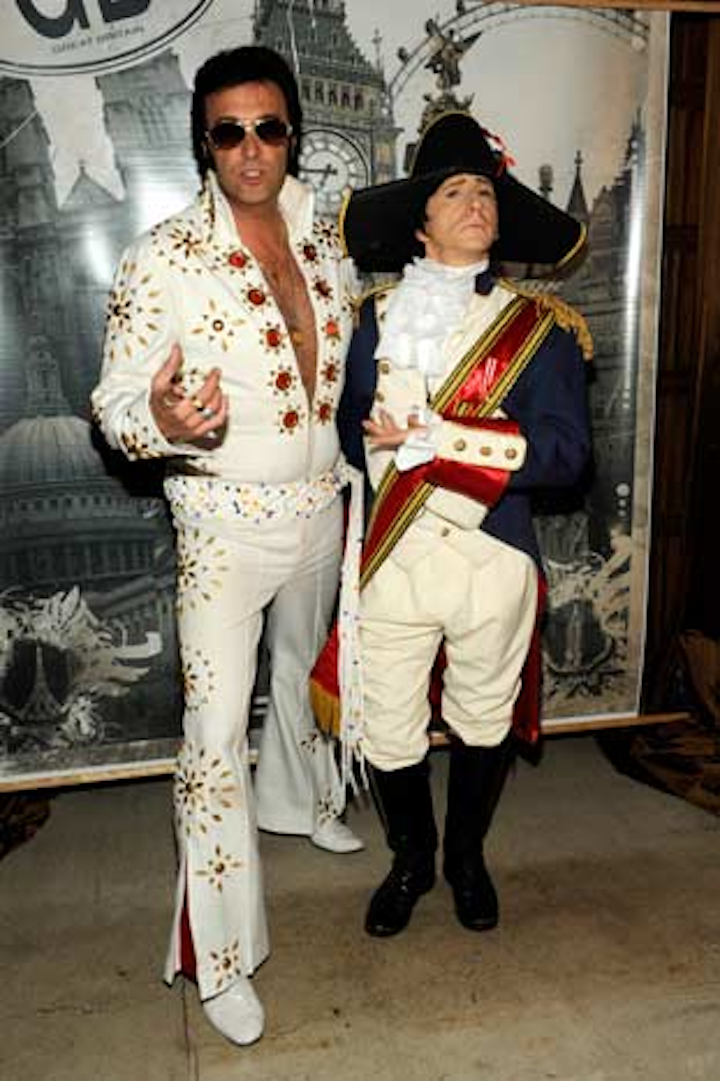 Photo: Picture Group/Frank Micelotta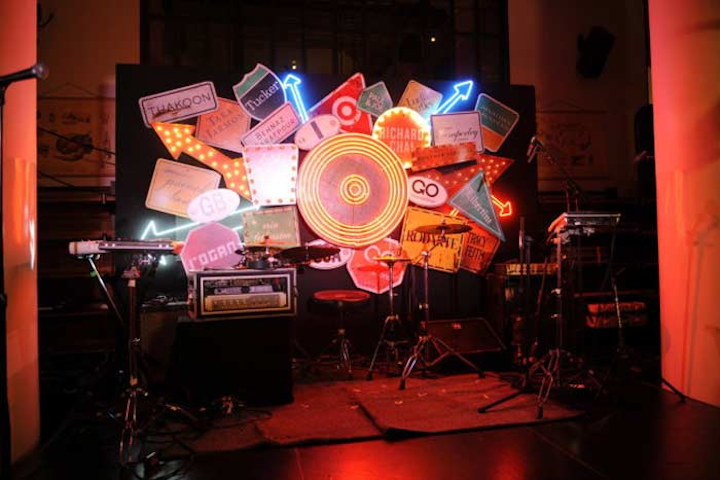 Photo: Picture Group/Frank Micelotta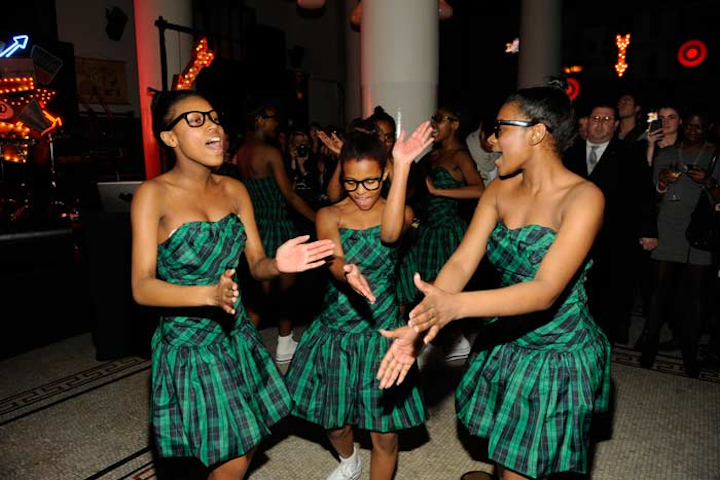 Photo: Picture Group/Frank Micelotta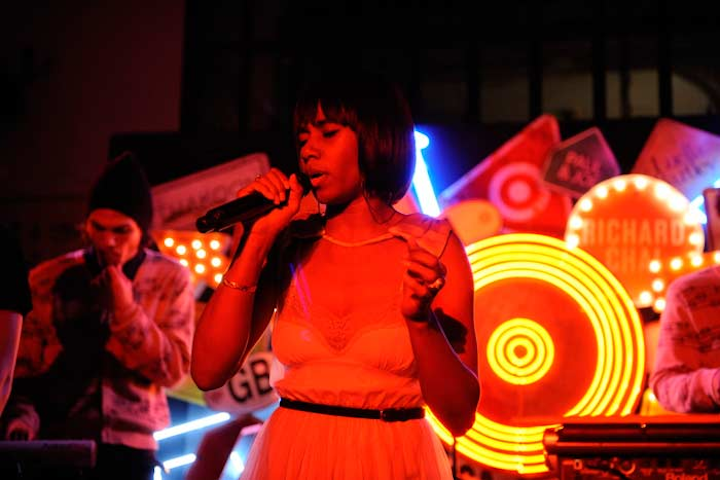 Photo: Picture Group/Frank Micelotta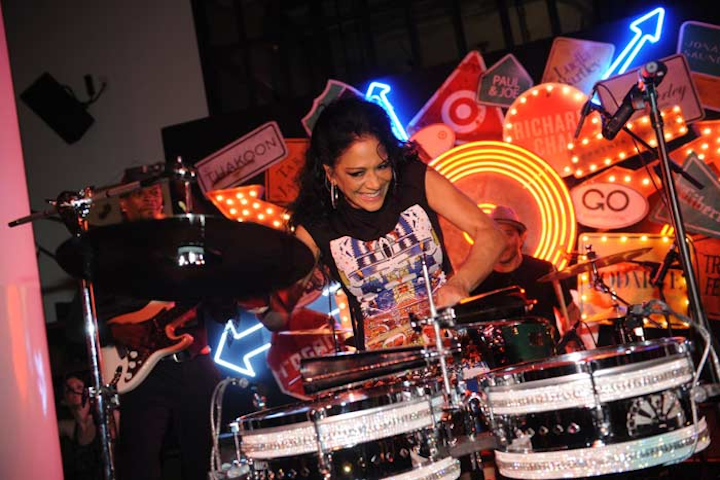 Photo: Picture Group/Frank Micelotta
Featured Venues/Suppliers: