BIO International Convention: Battling Stallions, Go-Go Dancers, and More
June 21, 2012
The BIO International convention took place at the Boston Convention and Exposition Center Monday through Thursday. By day, some 17,000 biotechnology pros perused 2,000 expo booths and listened to speakers tackle subjects from global health to bio-economic prospects in the oil fields. By night—if Monday night's welcome reception was any indication, anyway—they lightened up a bit.
For the seventh time, Chicago-based company Kehoe Designs handled decor for the reception, which was managed by Enth Consulting and took place at the Seaport World Trade Center.
The reception was open to all show attendees, who hailed from 65 countries. Time travel and globe-hopping inspired the event, which created a look and feel based on the guests' ethnic diversity. A London-inspired area had a mod look meant to evoke the city in the 1960s, while a Wild West-inflected space channeled the home of a modern-day rancher. A Japanese area paid homage to the Shogun era, while yet another space had the feel of ancient Babylon.
To transform the trade center into a mash-up of decades and countries, staffers first created a blank canvas by blanketing the floors with wall-to-wall black carpet, hanging floor-to-ceiling perimeter drapes and masking internal columns with black fabrics. With their so-called "black box" installed, they set to work on their multipronged design, hauling in giant peace signs, an eight-foot fountain, and more.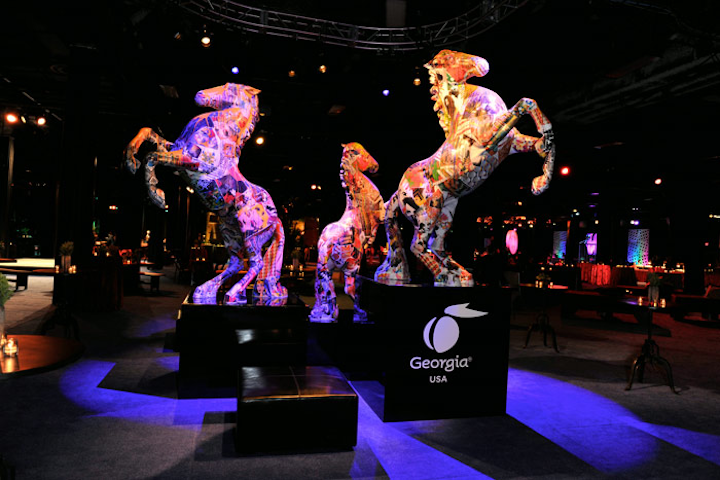 Photo: John Kreis Photography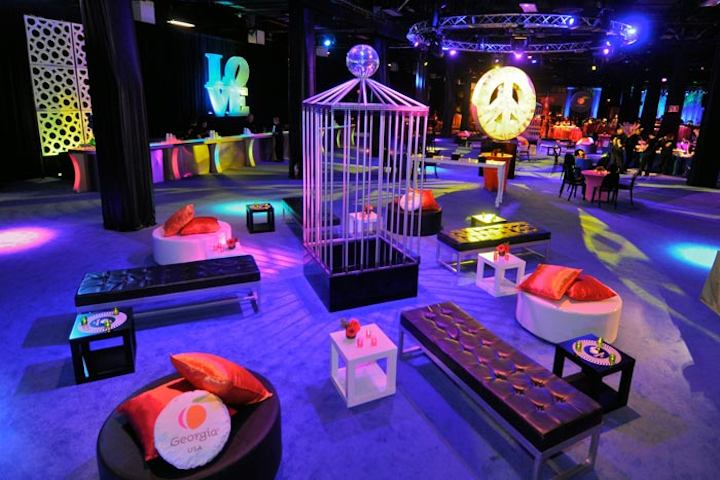 Photo: John Kreis Photography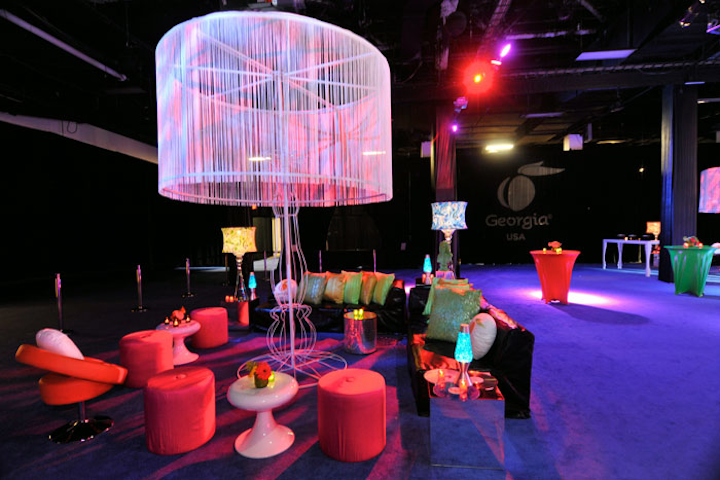 Photo: John Kreis Photography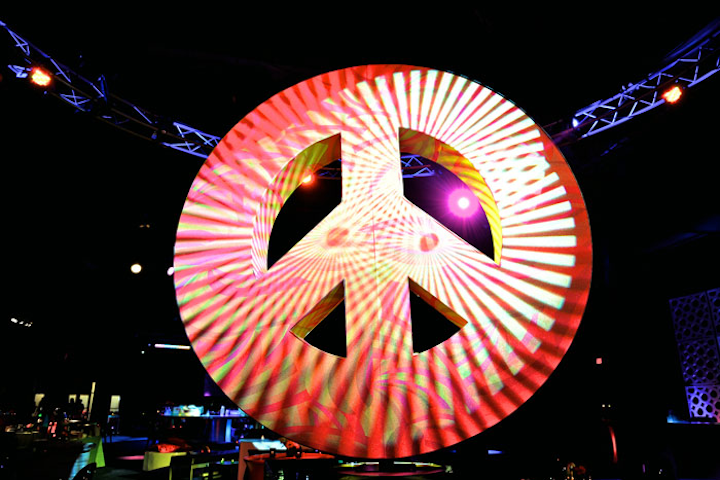 Photo: John Kreis Photography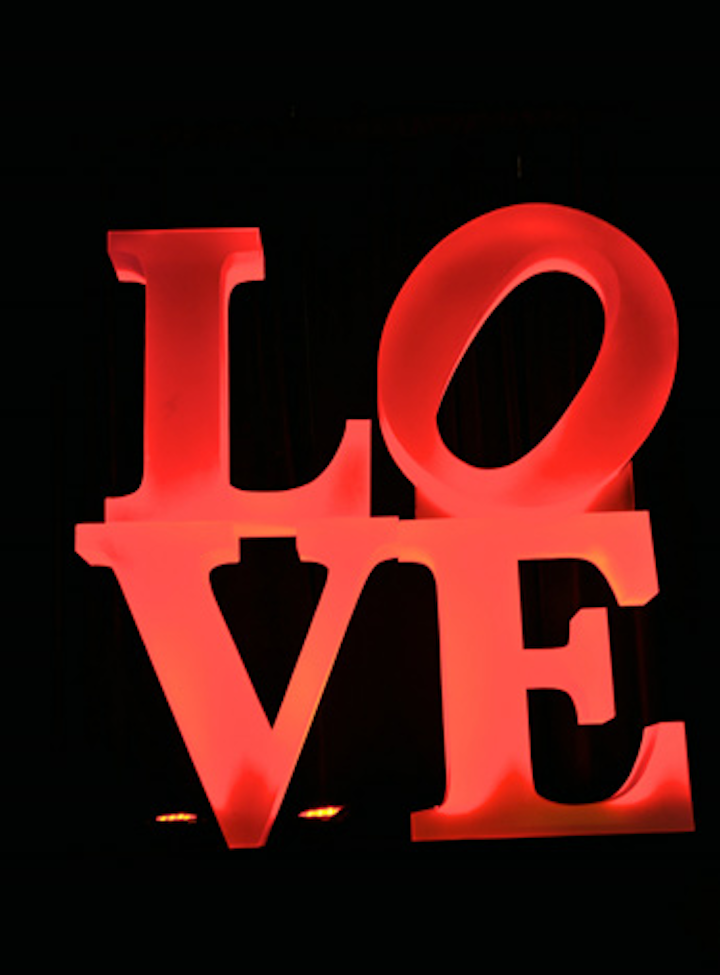 Photo: John Kreis Photography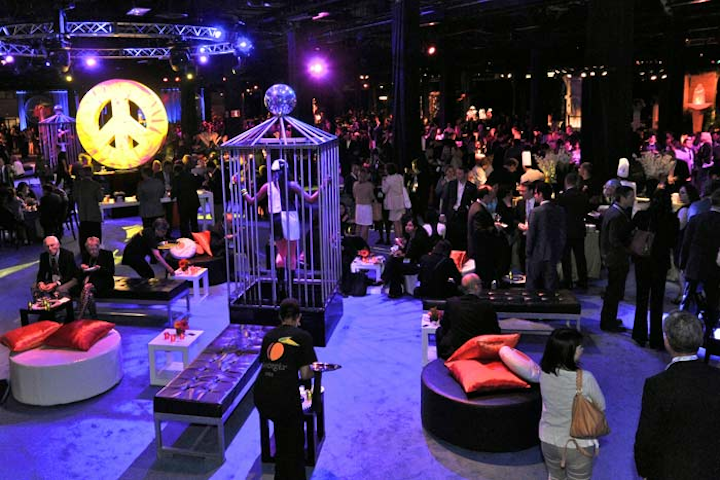 Photo: John Kreis Photography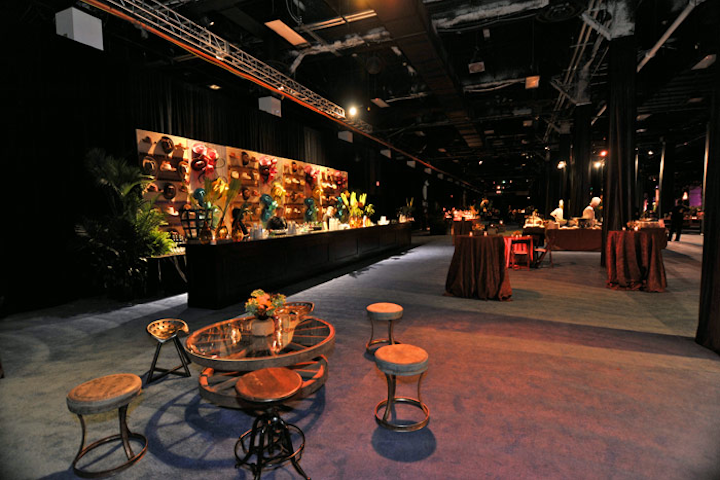 Photo: John Kreis Photography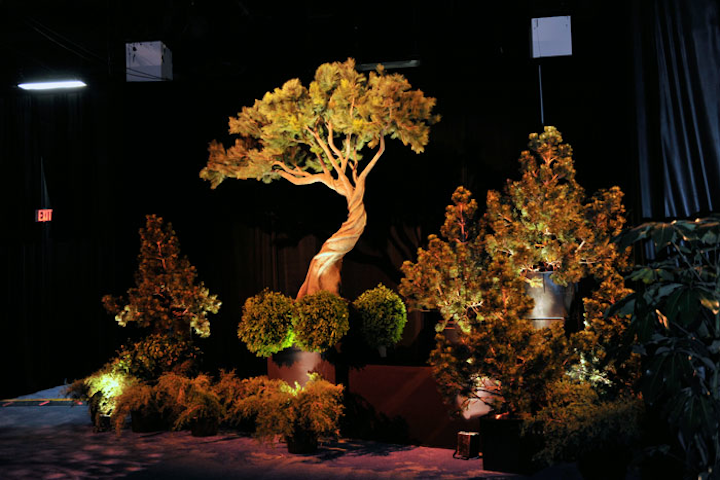 Photo: John Kreis Photography
Photo: John Kreis Photography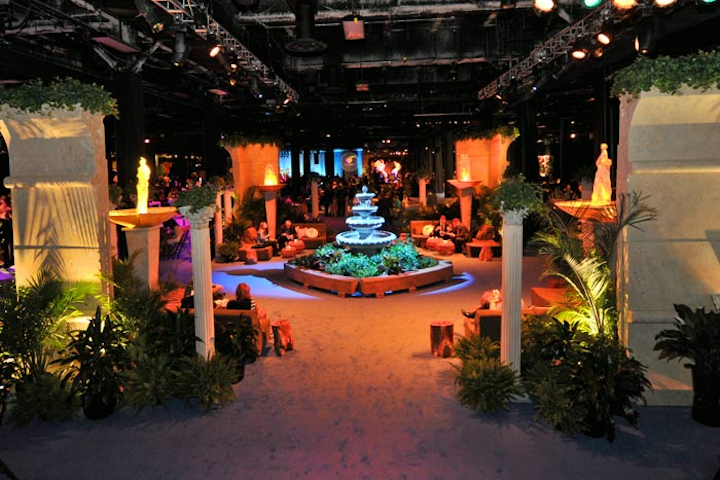 Photo: John Kreis Photography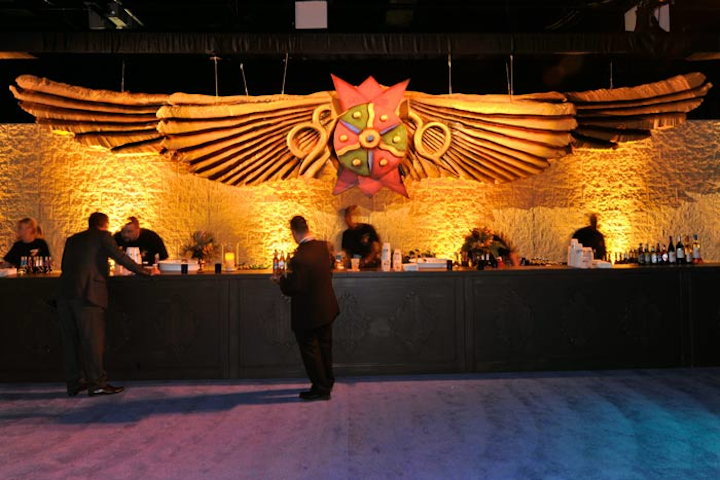 Photo: John Kreis Photography
Featured Venues/Suppliers: