How 5,000 T-Shirts Served as Decor
At the Jewish Museum's Purim Ball, David Stark used more than 5,000 custom T-shirts to create a colorful canopy overhead—and add festive nods to the holiday story.
March 5, 2014
It's a common dilemma for many fund-raising professionals: How do you create striking decor without spending—or looking like you spent—too much of your event's budget? For the Jewish Museum on February 26, the answer was T-shirts: more than 5,000 of them. The colorful items not only allowed the New York institution to fashion a more intimate dinner and cocktail space for its 1,000-person Purim Ball in the cavernous Park Avenue Armory, but it also provided tongue-in-cheek references to the Jewish holiday. Behind the design was David Stark Design and Production, a producer known for using common materials in unexpected ways.
"I never want anyone to walk in to our events and say, 'OMG, look how much money they spent!' Rather, I want them to walk in and say, 'OMG, that is so cool!' As such, we tend to look for materials that are striking and affordable, and when used out of context, and with a little ingenuity, make magic," Stark said. "That's a case in point with the T-shirts. Purim is a very festive holiday, and it seemed only appropriate to use blazing color and a wink and a nudge to create surprise here."
On a logistical level, Stark added: "The shirts themselves were an affordable building block to lower the ceiling height—light enough to run on cables across the room and create the kind of intimacy that a dinner for over 1,000 rarely has. They are also the kind of friendly, inexpensive, everyday items that people don't think of as decor, which makes them even more surprising in this context. In other words, casting against type can often lead to really cool results." The tees also added an element of sustainability and were recycled by organizers after the event.
Honoring Anshu Jain, co-chief executive officer of Deutsche Bank, and with a headline performance by The Daily Show with John Stewart's Jessica Williams, the night raised more than $2.5 million, a record amount for the Jewish Museum.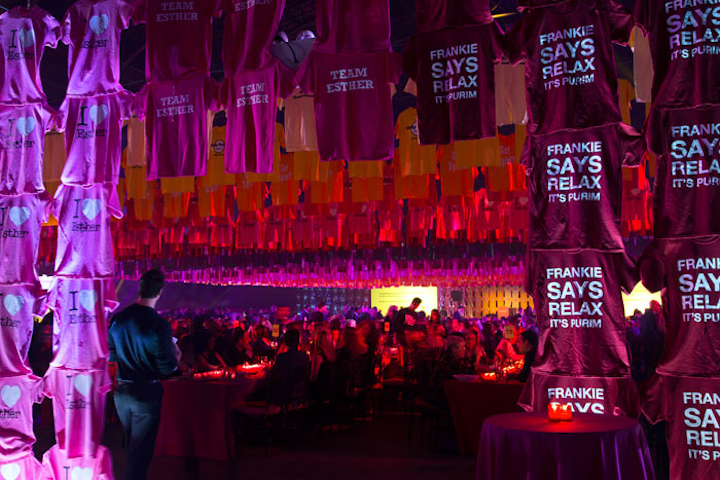 Photo: Susie Montagna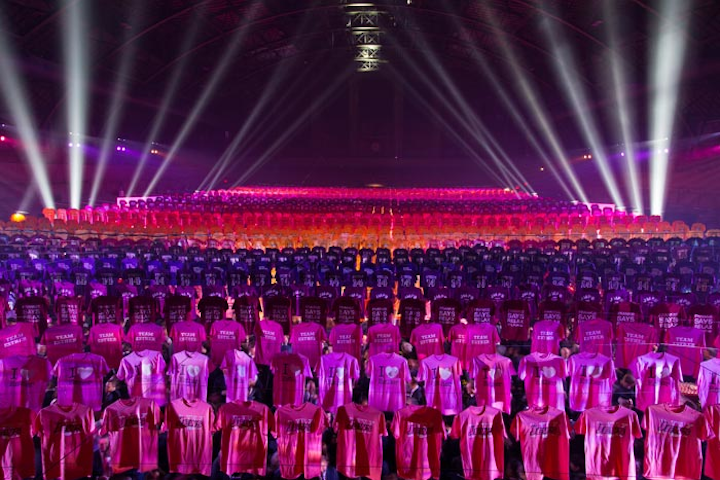 Photo: Susie Montagna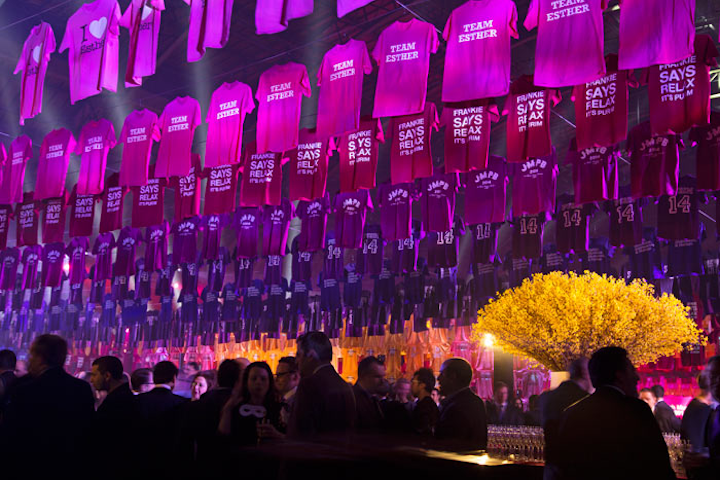 Photo: Susie Montagna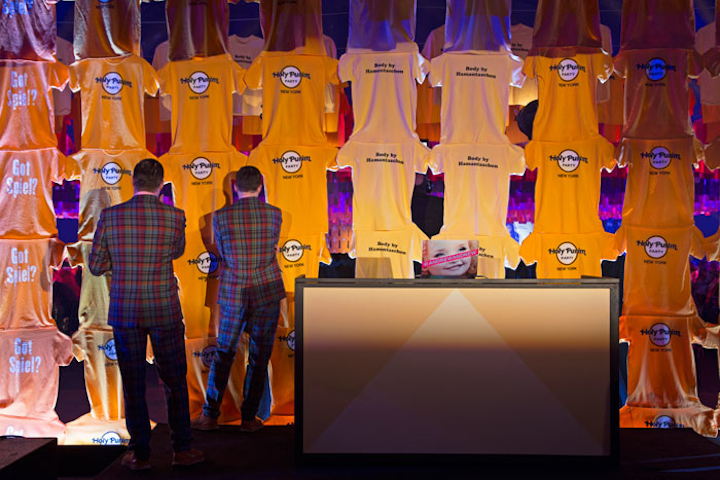 Photo: Susie Montagna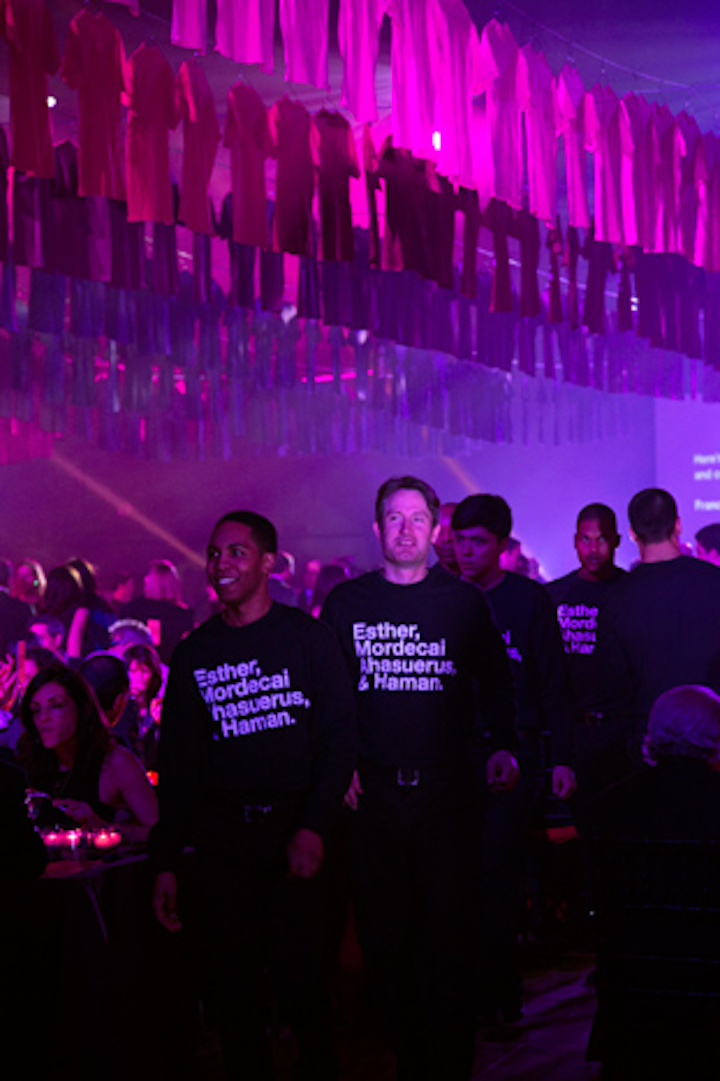 Photo: Susie Montagna
Featured Venues/Suppliers: