11 Inspiring Designs From the Philadelphia Flower Show
Looking to influences such as Andy Warhol and Salvador Dali, this year's show focused on the fusion of art and horticulture.
March 18, 2014
The fusion of art and horticulture inspired the creations at the Pennsylvania Horticultural Society's 185th annual Philadelphia Flower Show. The show, held March 1 to 9 at the Pennsylvania Convention Center, presented a floral fantasyland based on this year's theme, ARTiculture. Through everything from larger-than-life exhibits to miniature displays, the show provided a glimpse into emerging trends in the flower business as well as inspiring designs for events.
Upside-Down Flowers
Pops of Color
Single Flowers
Radiant Orchid
Flowers as Food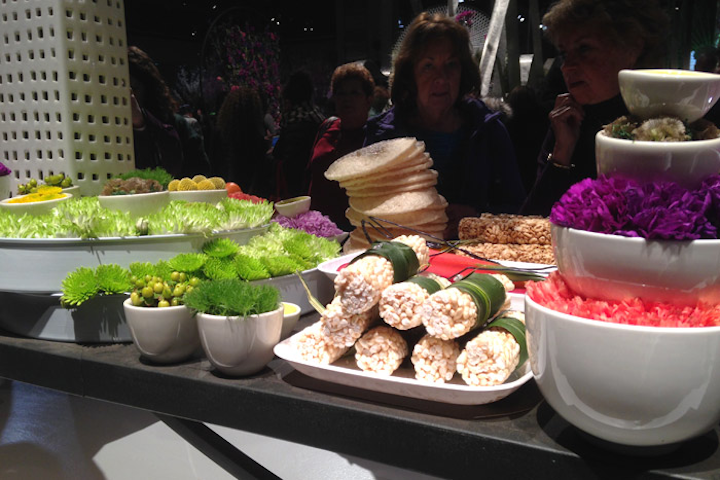 Photo: Amy Carniol for BizBash
Reclaimed and Recycled Objects
Flowers as Chandeliers
Asian Influence
Abstract Geometric Shapes
Feathers and Crystals
Framed Plants as Wall Art
Color Blocking
Orchid Displays
Featured Venues/Suppliers: