Winter Warm-Up: 11 Ideas for Beach-Theme Events
Conjure a cheerful, sunny vibe with decor, catering, and activities—regardless of the weather outside.
December 29, 2014
As cold weather grips most of North America during the winter holiday period—which also brings the shortest days of the year—planners and marketers can warm up guests by taking inspiration from beach-theme events. From using sugar as sand in seaside-inspired catering presentations, to constructing a chandelier from colorful beach balls, here's a look at how brands, institutions, and vendors created a cheerful warm-weather vibe indoors—no matter the climate outside.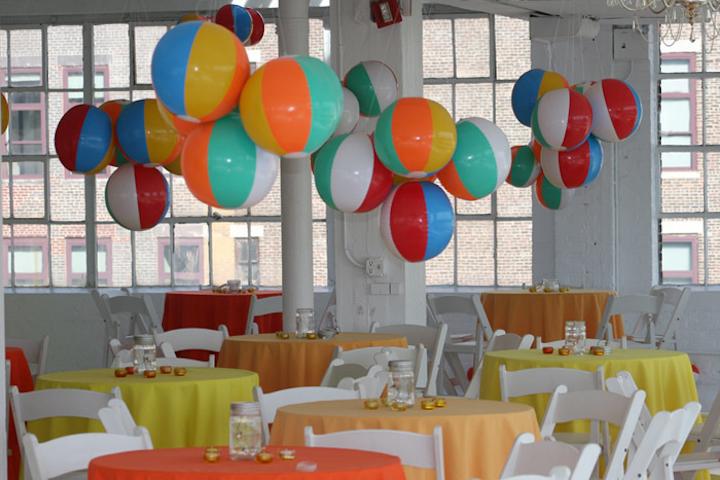 Photo: Courtesy of Swank Productions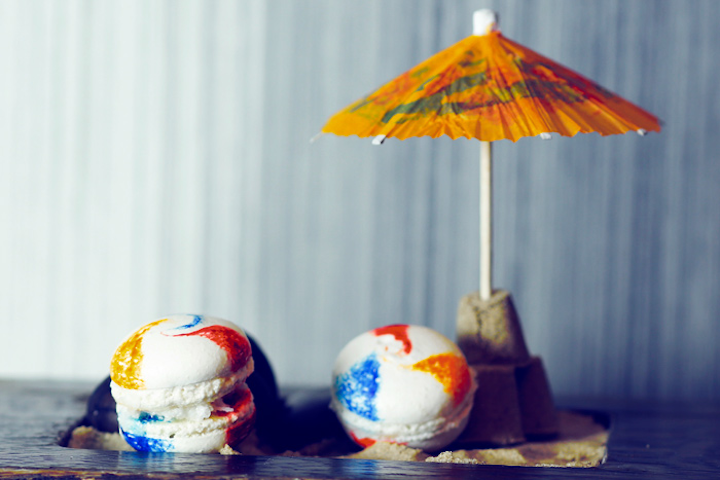 Photo: Amy Stallard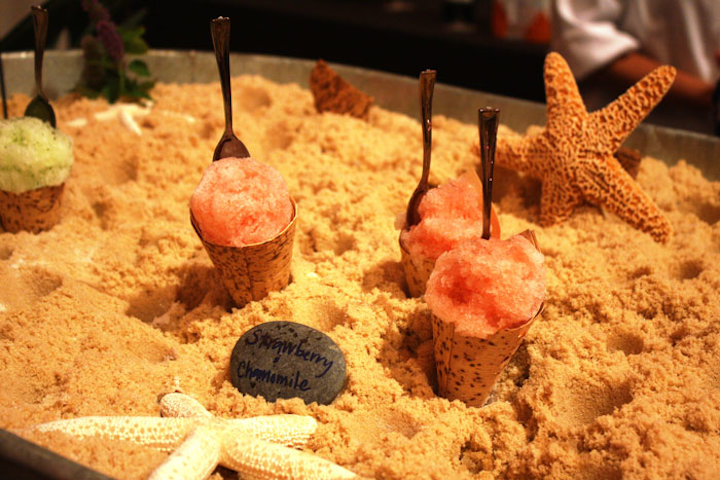 Photo: Courtesy of Los Angeles Food & Wine Festival & Tyrone D. Washington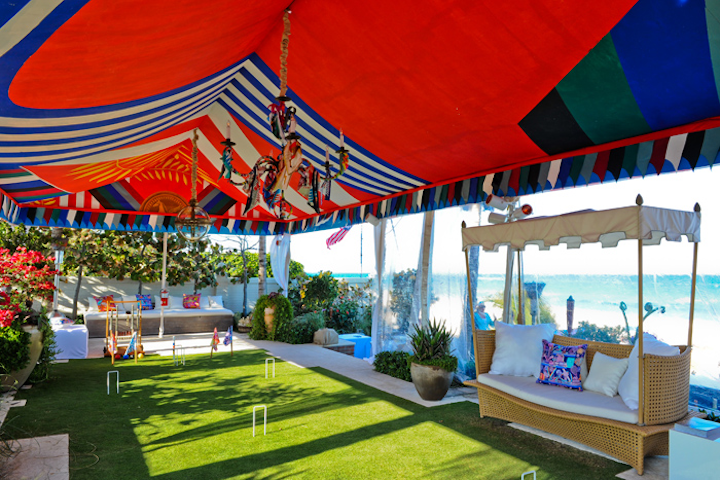 Photo: Matthew Carasella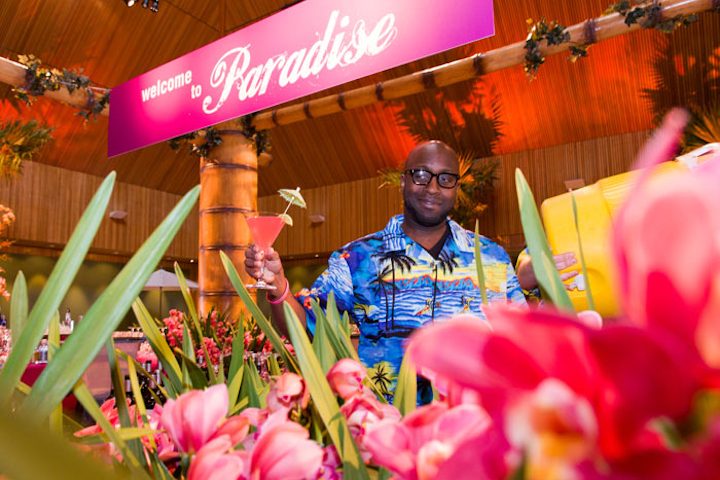 Photo: Robin Carlson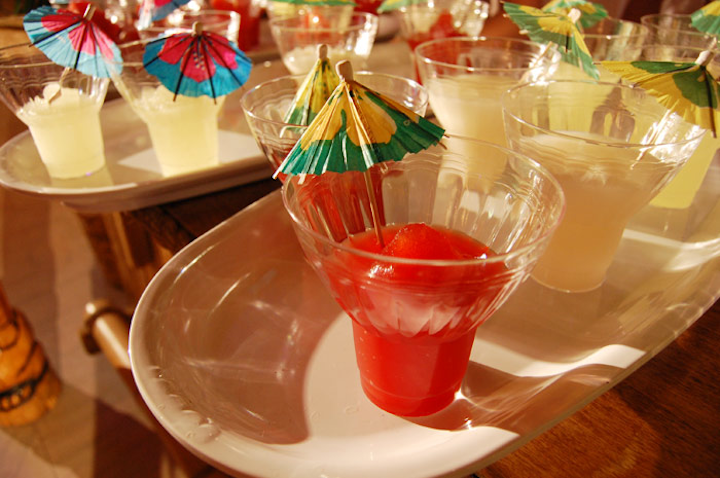 Photo: Jessica Torossian for BizBash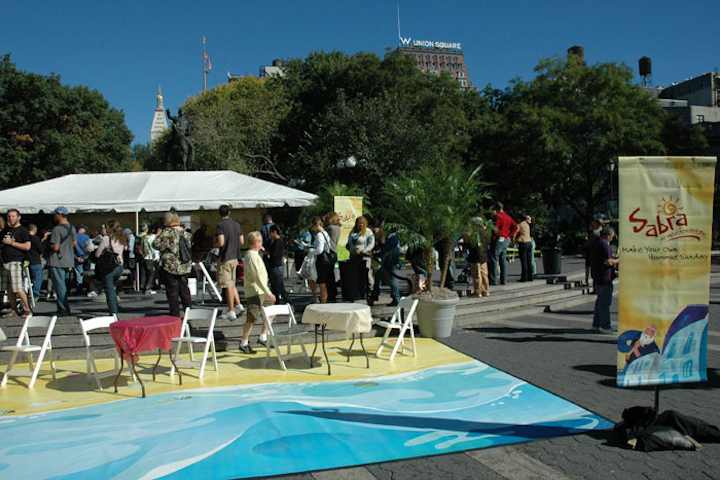 Photo: Courtesy of Sabra Go Mediterranean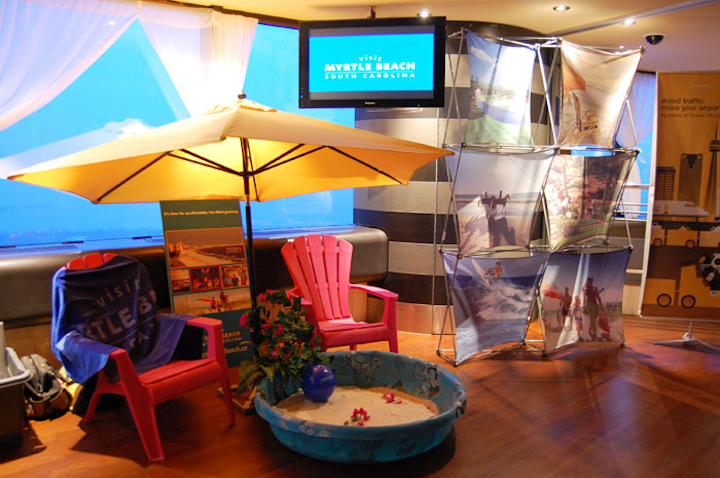 Photo: Susan O'Neill/BizBash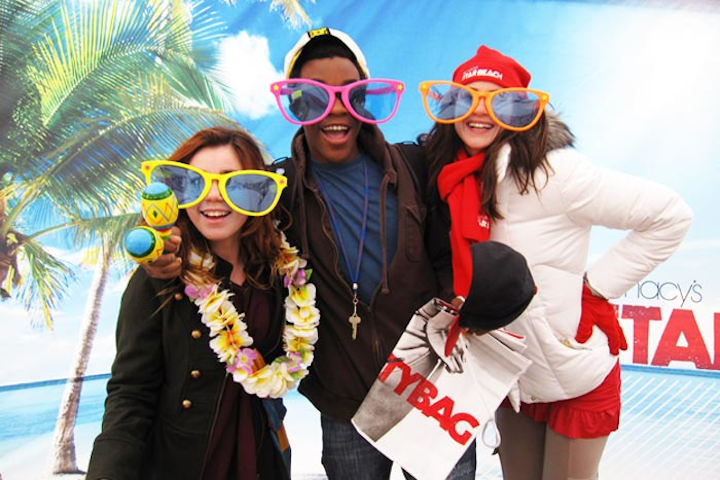 Photo: Courtesy of Macy's