Inside Adobe's Interactive Conference Bash
The official after-party of the Adobe Max conference included eye-popping visual details to inspire the creative tech crowd.
January 7, 2015
The Adobe Max conference, an event promoting the latest Adobe releases to computer design and development professionals, took place at the Los Angeles Convention Center and Nokia Theatre L.A. Live in October. And following the program, an official after-party on October 7 at a parking lot at L.A. Live brought together a mix of creative leaders, designers, tech and business strategists, broadcast and video professionals, and photographers for a dramatic, eye-catching fete apropos of the creative crowd.
SO Events, which has produced the Adobe Max Bash for the past four years, oversaw production, with the goal to spark new ideas among the crowd.
"Max is Adobe's creativity conference and the Bash is a reflection of and aligns with our audience and the Adobe brand—creative leaders, designers, broadcast and video pros, photographers, and more," said Adobe Systems' Jennifer Heaton. "The Max attendees look to our tools to help them be innovative, [and] we try to provide a great creative event experience in turn—one that captures the energy and passion of their creativity."
To that end, the production team looked to celebrate creativity through art by making what it called "a feast for the eyes." Throughout the party space were striking visuals, including video LED fixtures in the dessert tent, graffiti-painted shipping containers, live ice sculpting, and an LED graffiti water wall brought in from France.
The highlight was Shogyo Mujo's skull, a 24-foot 3-D projection-mapped art piece that represent the first of the three marks of dharma, which states that all things are impermanent. The philosophy was visualized through a myriad of mappings onto the skull, executed by Bart Kresa.
The Wolfgang Puck food area set up along the perimeter also provided an unexpected experience. SO used shipping containers as "pods," each influenced by a particular cuisine. The sustainability pod served a seafood buffet with tuna served in cans, and blue lighting produced the effect of moving water. The interactive pod's space was splattered with neon paint and accented with UV lighting inspired by Jackson Pollock. At a live station, chefs painted dressings on salads like artists.
"The conference is at intersection of creativity and technology, so too is the Bash," said Heaton. "We look for interactive installations and new forms of entertainment. We want the attendee to be amazed and inspired wherever they look—whatever they see, whatever they do. It's not prescribed, it's a discovery. It's essentially a creative feast for the eyes."
SO's Mistyka Garcia added: "Adobe Max is one of those events that you find yourself saying, 'Why not?' and then energized by the challenge of making it happen. It's been extremely rewarding to create a visual and interactive event that is distinct to Adobe's creative brand messaging."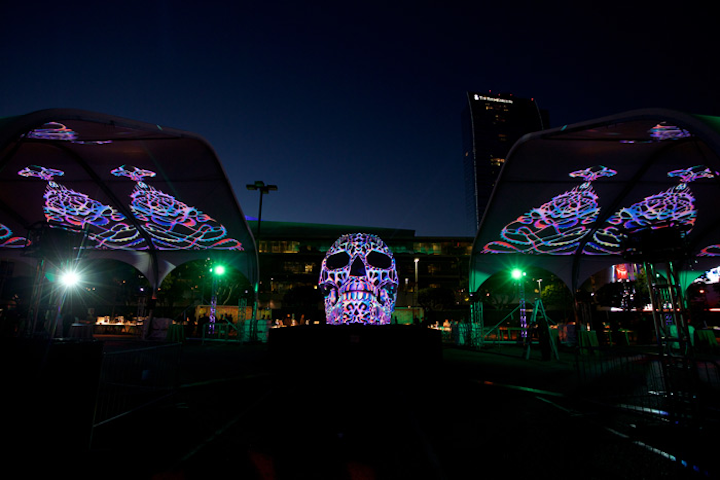 Photo: Kevin Weinstein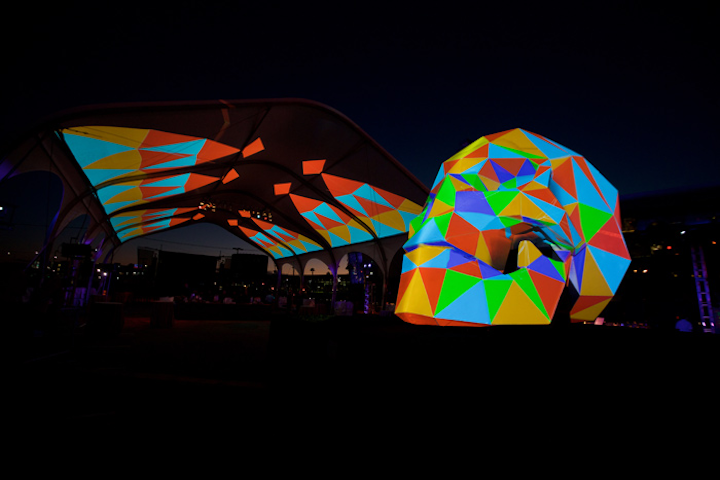 Photo: Kevin Weinstein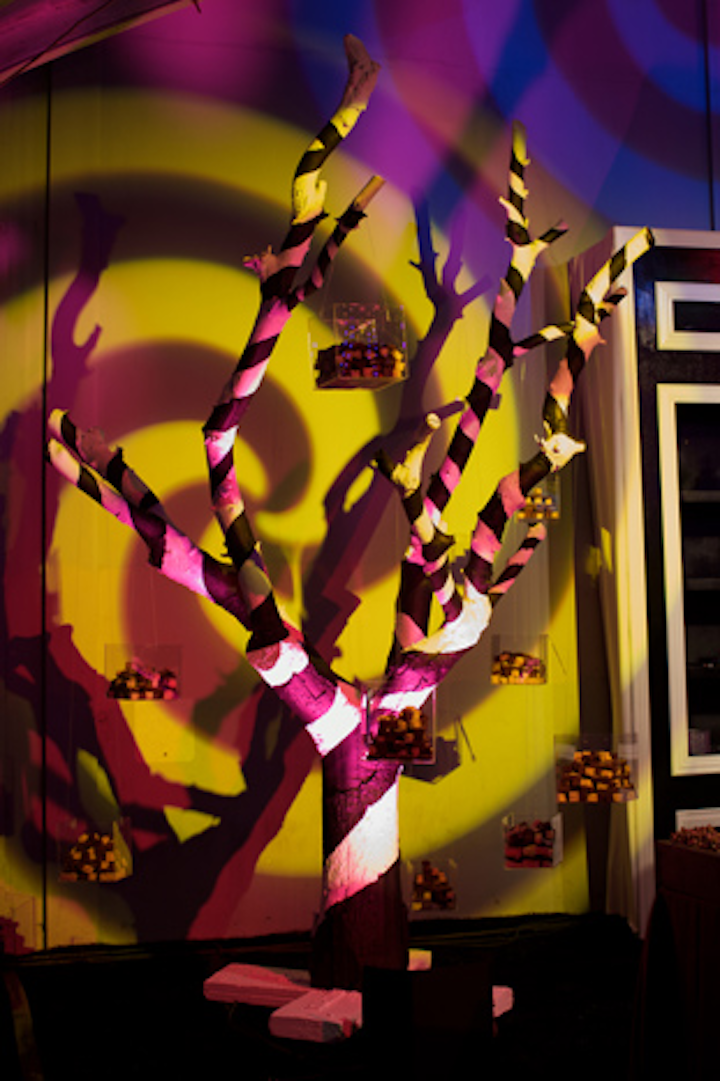 Photo: Kevin Weinstein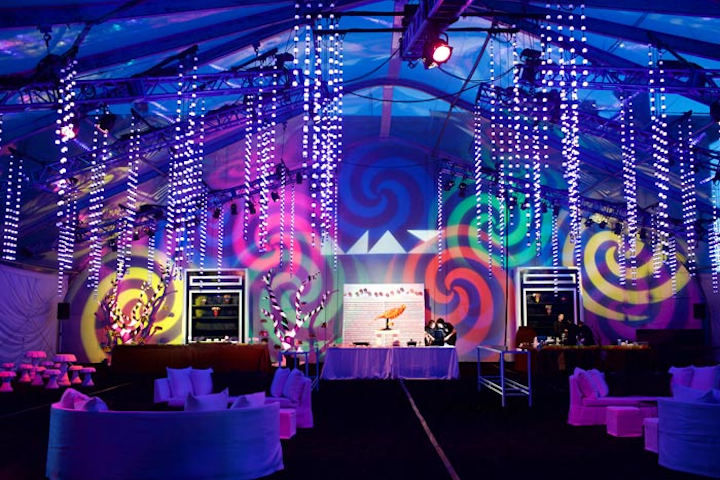 Photo: Kevin Weinstein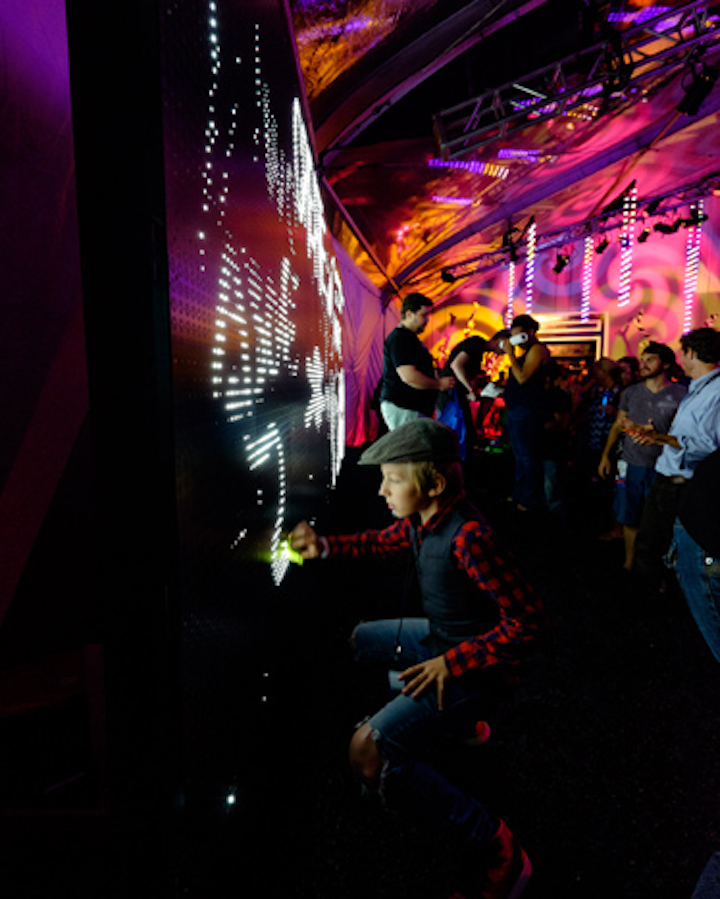 Photo: Daniel Sofer/hermosawave.net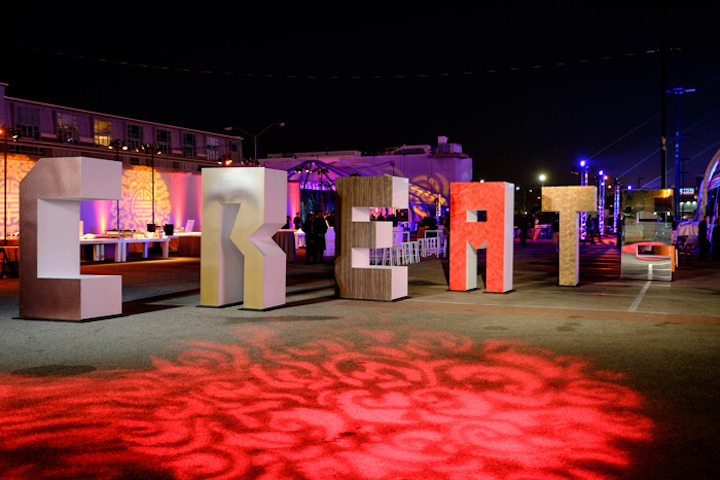 Photo: Daniel Sofer/hermosawave.net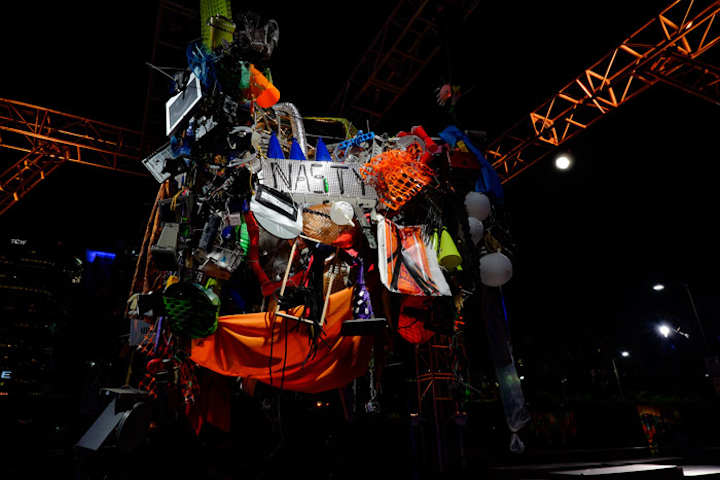 Photo: Daniel Sofer/hermosawave.net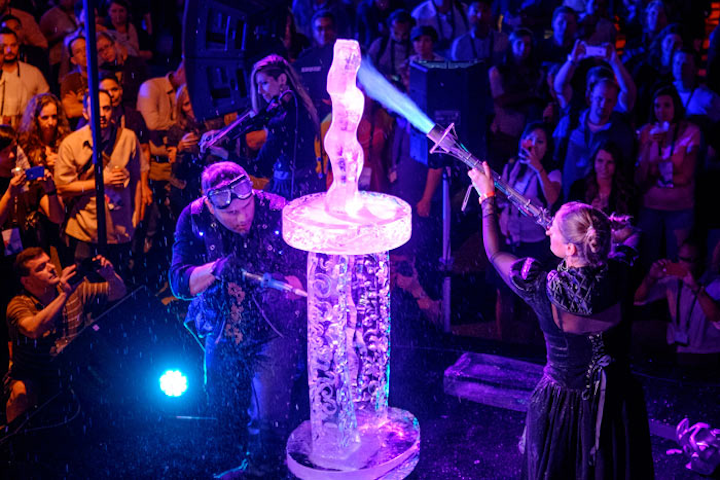 Photo: Daniel Sofer/hermosawave.net
Photo: Kevin Weinstein
Featured Venues/Suppliers: