See How Lasers Inspired the Neon Look of a Bat Mitzvah
Neon colors, moving light fixtures, and black lights helped create the feel of a rave at one bat mitzvah.
July 16, 2015
A snowstorm didn't stop a Washington, D.C., teen, her friends, and family from enjoying her neon rave-theme bat mitzvah. Based on the client's request for a fun and colorful celebration, Evoke planned and designed the bat mitzvah, which took place at Andrew W. Mellon Auditorium in February.
Taking into the account that the client's favorite neon colors were green and pink, Evoke president Jodi Moraru's design inspiration came from an image of laser lighting she came across. "When I saw the image, I wanted it to become the dance floor and the key focal point for this event," Moraru said. Evoke's design team used neon tape to recreate the laser image on the dance floor. Moraru noted that much of the event's look and feel was created from the dance floor, including crisscrossed neon tape decorations; neon rod centerpieces; glow-in-the-dark food stations, tableware, and cups; and escort cards lit by blinking rings.
Moving light fixtures and black lights were used to give the bat mitzvah a transformative vibe throughout the night. "The auditorium gave us the height we wanted for the light fixtures and the ability to create unique moving patterns," she said. "We could have a lot of continuous lighting movements from one end of the space to the other, which enhanced the look."
While the event's flashy look might seem complex, Moraru said that planning it all came back to the drawing board. "The theme became quite simple in concept, but very effective in look," she said. "It was a really cool party."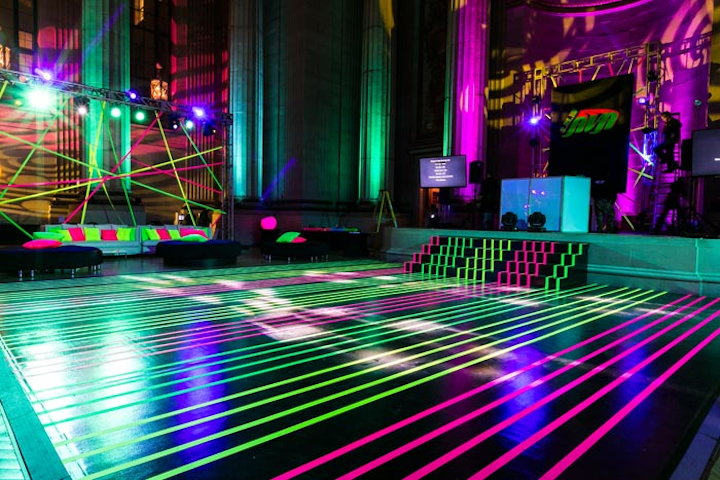 Photo: MBK Photography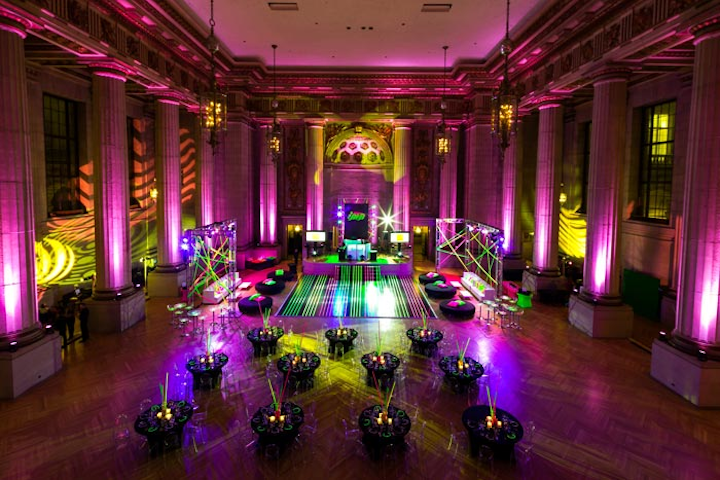 Photo: MBK Photography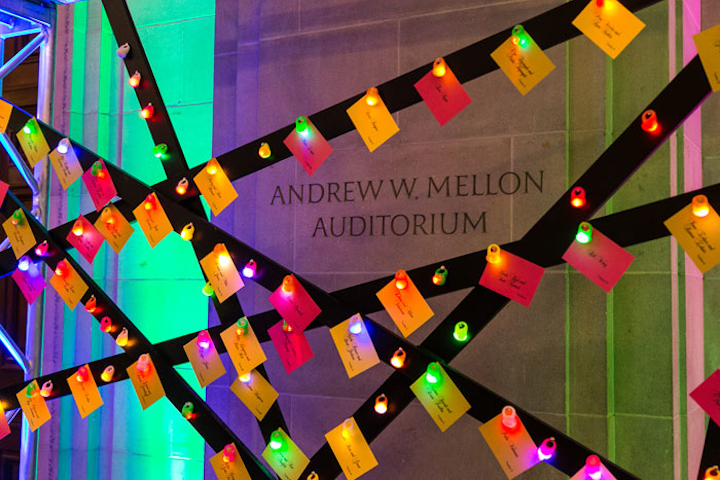 Photo: MBK Photography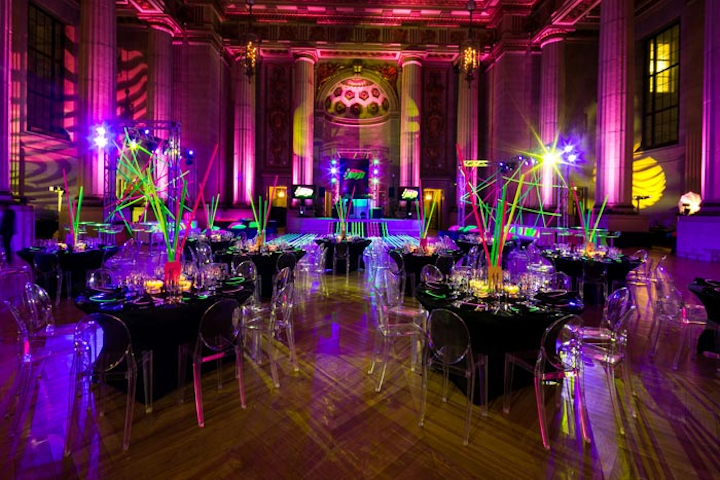 Photo: MBK Photography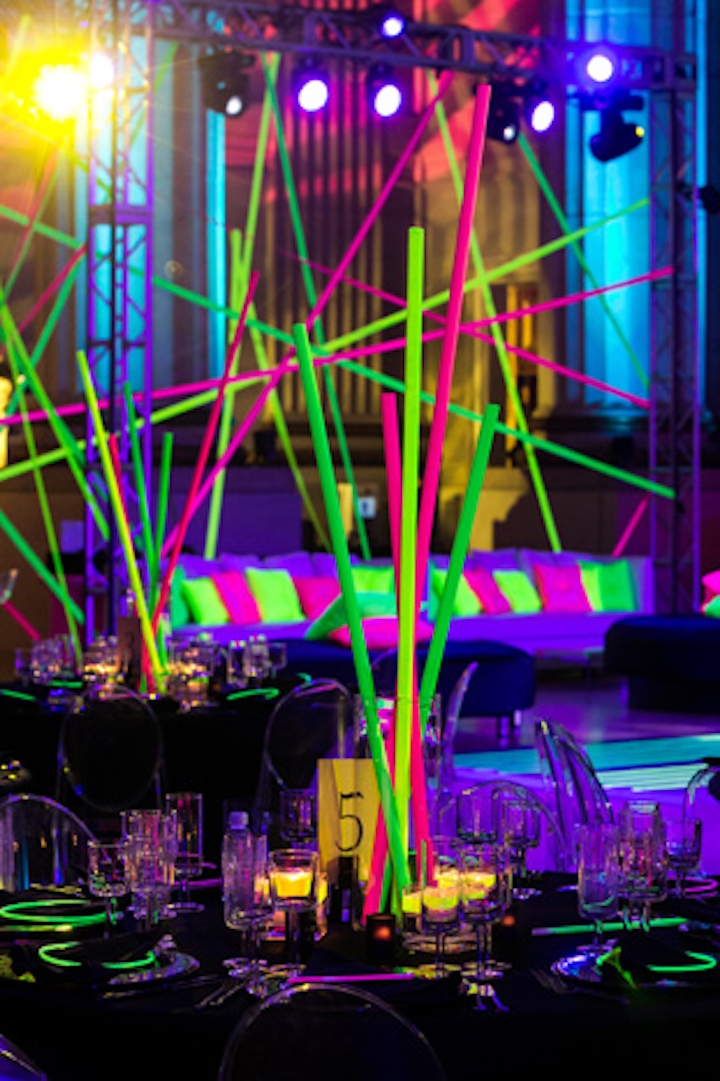 Photo: MBK Photography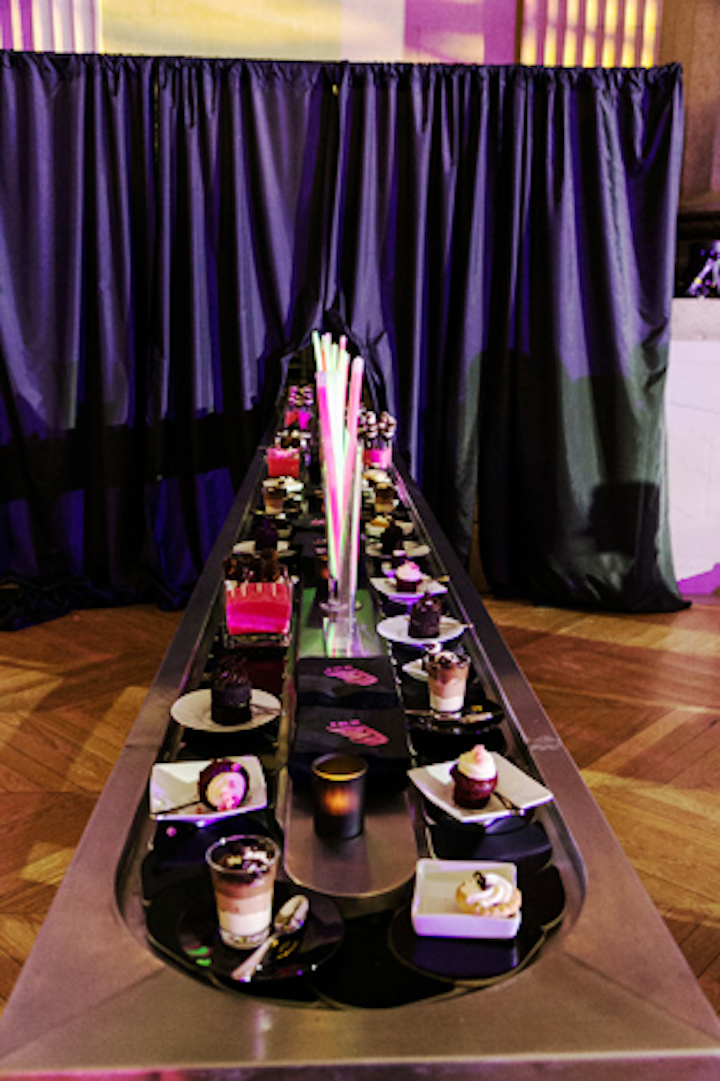 Photo: MBK Photography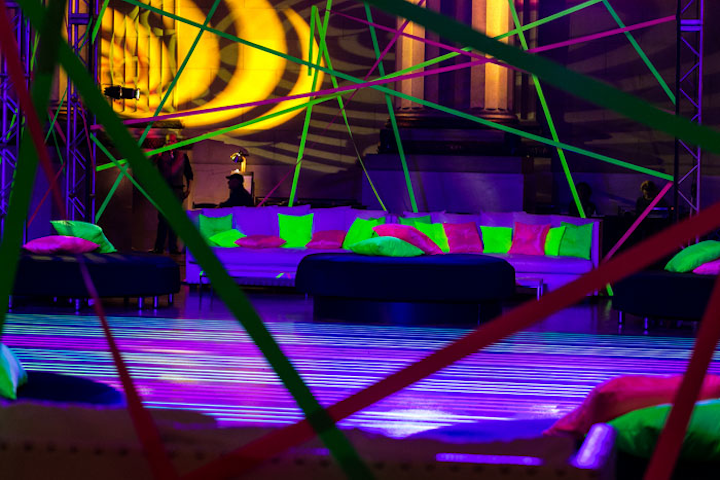 Photo: MBK Photography
Photo: MBK Photography
Featured Venues/Suppliers: