Think Beyond the Photo Booth: Steal These Fresh Ideas for Interactive Events
Groupon's "007"-theme holiday party used interactive "missions" to entertain guests.
January 5, 2016
E-commerce company Groupon celebrated its seventh anniversary with a massive holiday bash on December 11 that had a fitting theme: 007. Held at the Aragon Ballroom in Chicago, the event assigned interactive "missions" that brought the James Bond-inspired theme to life.
Upon arrival, Groupon employees and their guests encountered models dressed as spies. The staffers distributed flutes of champagne, as well as "mission cards" outlining interactive tasks. The event took over three floors of the venue, and missions were staged throughout. For example, a golden "007" appeared in signage decking the stairwell leading up from the ground floor; guests were told to pose for pictures in front of the logo. They were also instructed to "pose for a killer shot" in front of a backdrop featuring a gun barrel. Other missions including texting unsuspecting friends with the message: "Meet the Russian consul outside the embassy in 30 minutes" and naming five words that rhyme with "Bond" in 30 seconds. Guests got stamps on their "mission cards" for each task completed and could use the stamped cards to redeem martinis in keepsake glasses.
Less apropos of the James-Bond-inspired theme—but fitting for a young start-up company—were fun perks such as a performance from hip-hop group Salt-N-Pepa and late-night fried chicken from a food truck. Here's a look inside the interactive event.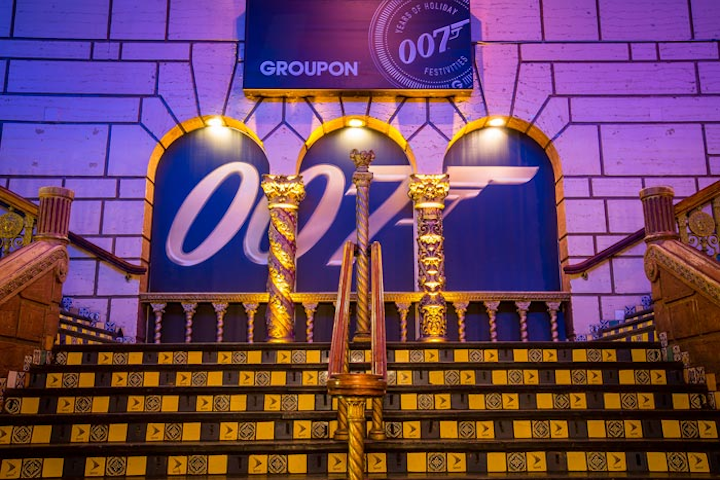 Photo: Marcin Cymmer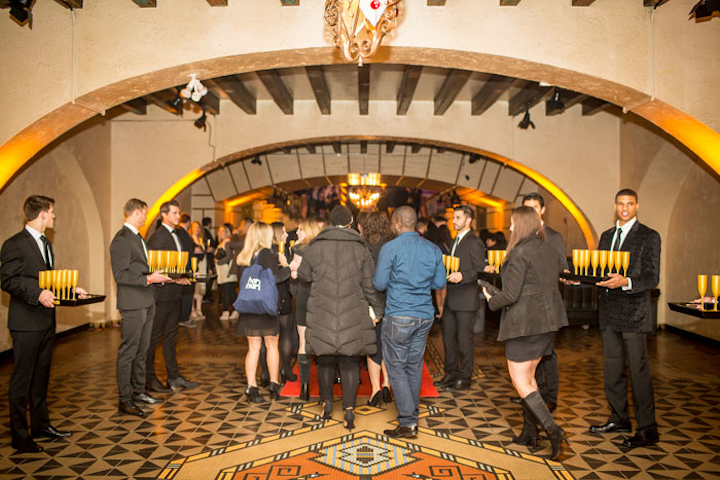 Photo: Marcin Cymmer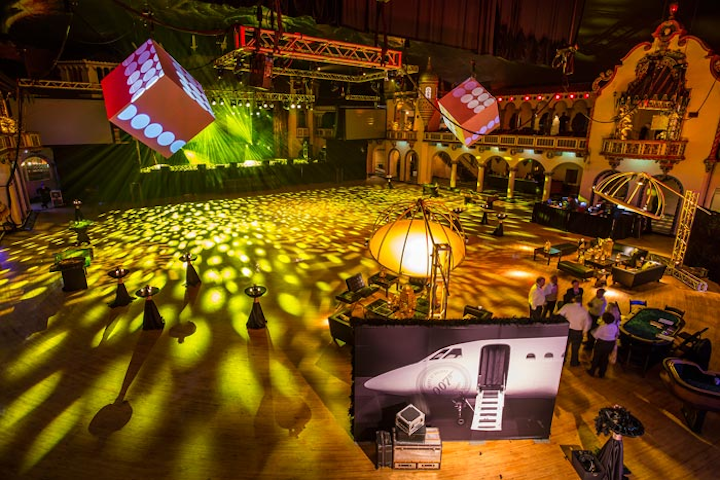 Photo: Marcin Cymmer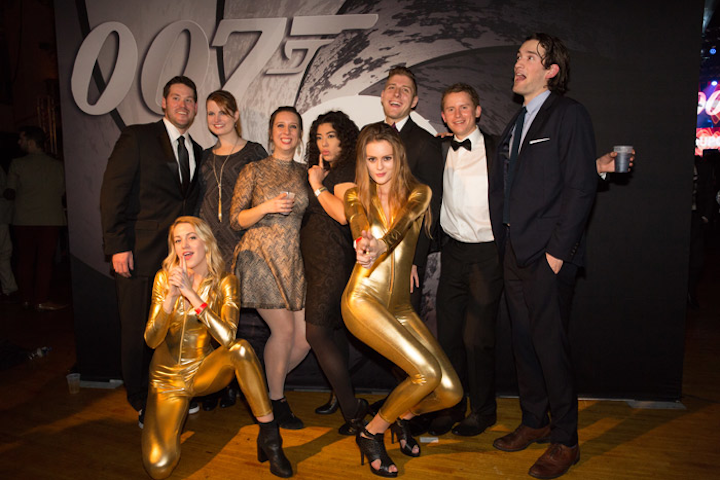 Photo: Sheri Whitko Photography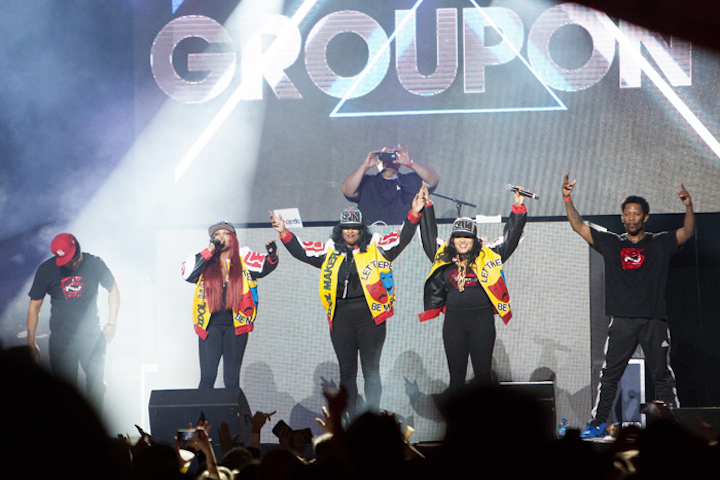 Photo: Sheri Whitko Photography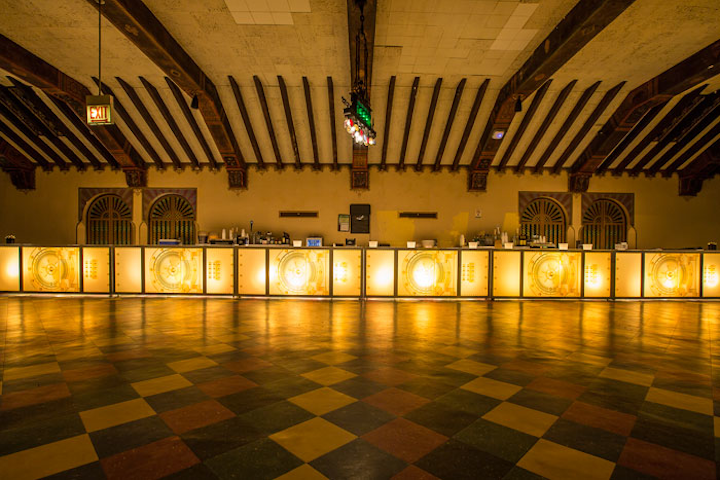 Photo: Marcin Cymmer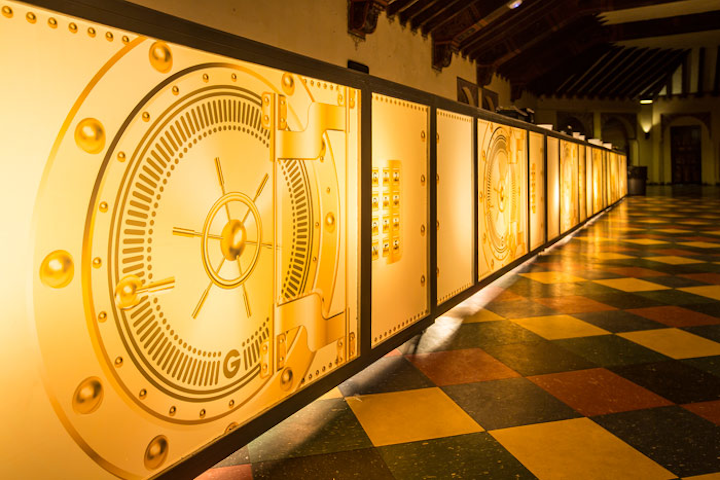 Photo: Marcin Cymmer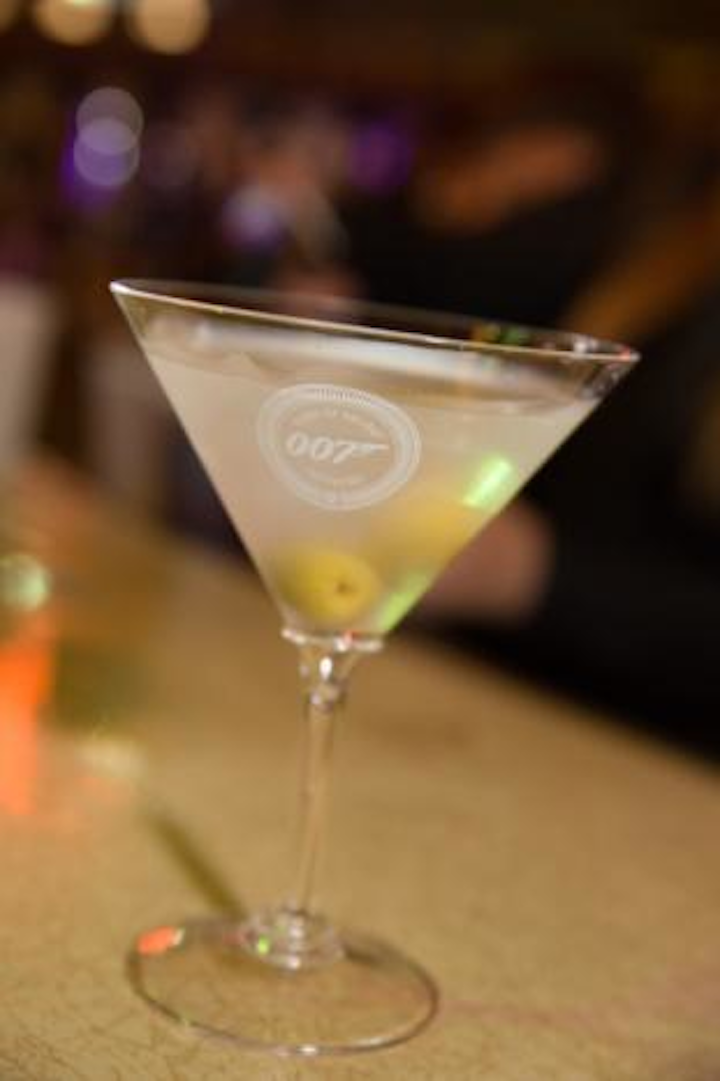 Photo: Sheri Whitko Photography
Featured Venues/Suppliers: