How HBO Immersed Guests in the 'Game of Thrones' World
Using dragons, props, and more, HBO's premiere party created environments and activities inspired by the show.
April 25, 2016
Game of Thrones fans found delights galore at HBO's premiere party on April 10 in Los Angeles: The bash sprawled over two floors with evocative details from the show's environments, as well as plenty of photo ops for guests to capture and share their experiences.
Lauren McMahon and Amanda VanGoethen from HBO's media and events team worked with longtime partner Billy Butchkavitz on the event's design. Butchkavitz also provided custom furnishings, textiles, and props for a fully immersive experience.
The party took over the Hollywood Roosevelt Hotel's entire historic lobby and mezzanine level, making use of every event and public space across the two floors as part of the sprawling event. Among the party's distinct spaces was the Game of Thrones Inn & Alehouse, which featured the newly released pinball machines inspired by the show—as well as Games of Thrones Ale provided by Brewery Ommegang.
For a textured, eye-catching effect, Bart Kresa created three-dimensional animated projections, including a flying dragon on the exterior of the Roosevelt hotel and a projection wall within a hall of faces photo op installation; Agile Eye Solutions created the backdrop using custom printed wallpaper to cover three of the ballroom's four walls (the fourth was Kresa's projection). Brian Kramer Photography captured guest images in front of the face-lined photo wall, and Mir Mir was on hand to capture additional guest photos from the alehouse as takeaways.
Agile Eye also created an enormous throne, one and a half times larger than the one used in the show, as well as 24 10-foot-tall ice-like torchieres that lined the party entrance and historic lobby perimeter. Icarus Rigging removed the lobby's enormous chandelier so that the towering throne would fit. Images by Lighting's lighting scheme set a mood in the various party spaces, from an icy cold approach in the lobby to a look meant to conjure a dark and deadly feel in the Direwolves Lounge.
Fire Groove Entertainment provided entertainment like the three-eyed raven soothsayers, featured in the Castle Black room, Dothraki-inspired henna artists stationed on both levels of the party, and Targaryen oracles who were featured in the Direwolves Lounge—all inspired by show themes. As well, actors dressed as Game of Thrones characters posed with guests at the various photo stations set up throughout the party.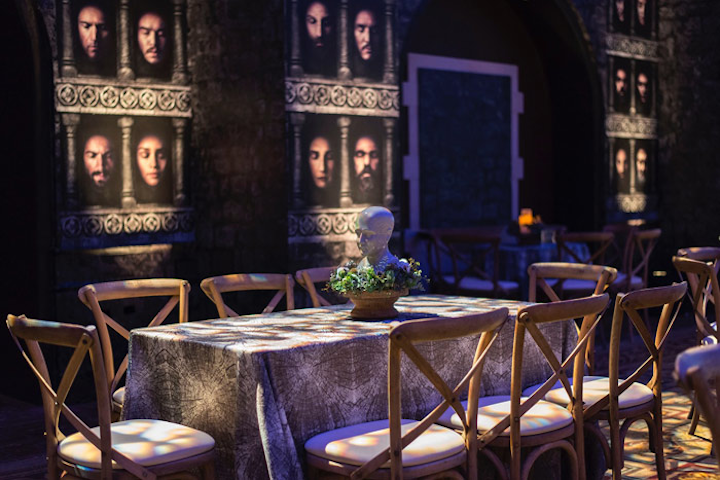 Photo: Gabor Ekecs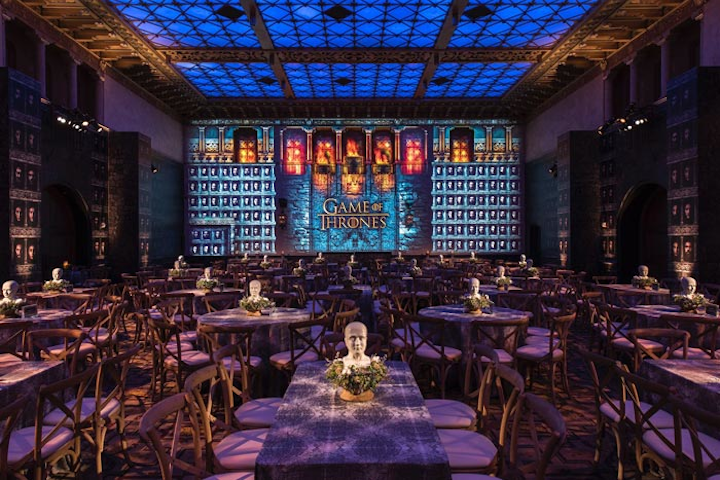 Photo: Gabor Ekecs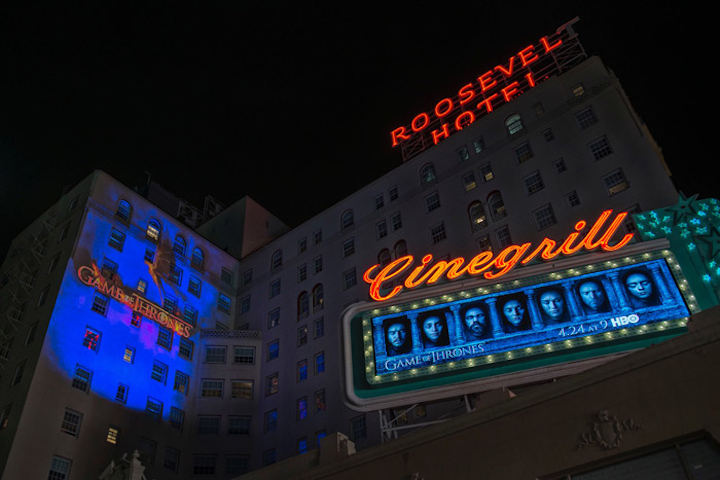 Photo: Gabor Ekecs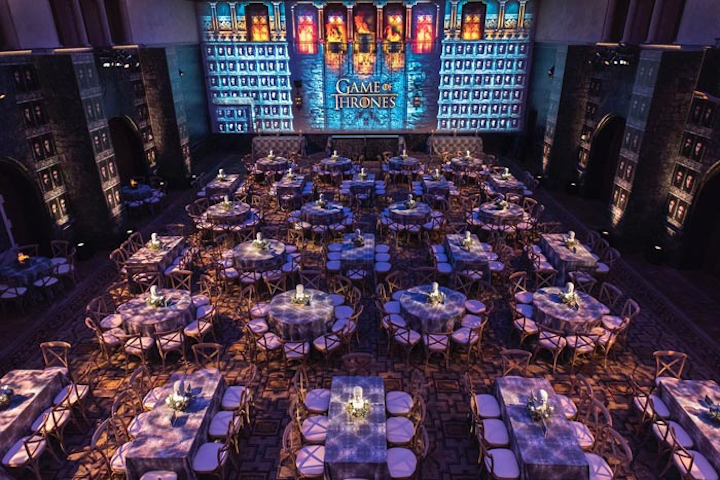 Photo: Gabor Ekecs
Photo: Gabor Ekecs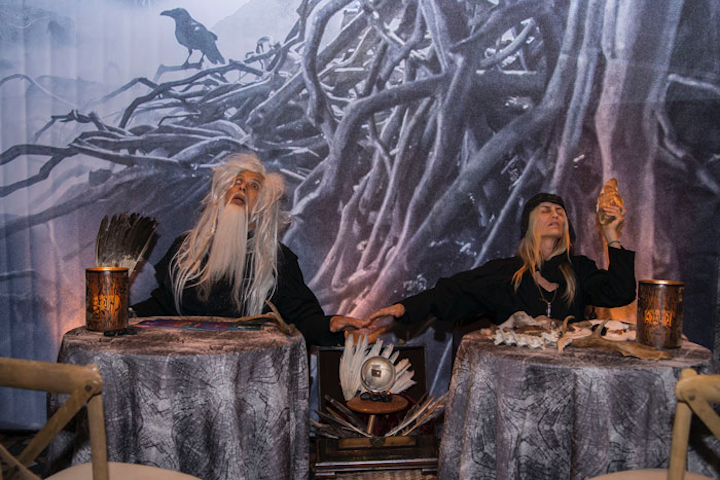 Photo: Gabor Ekecs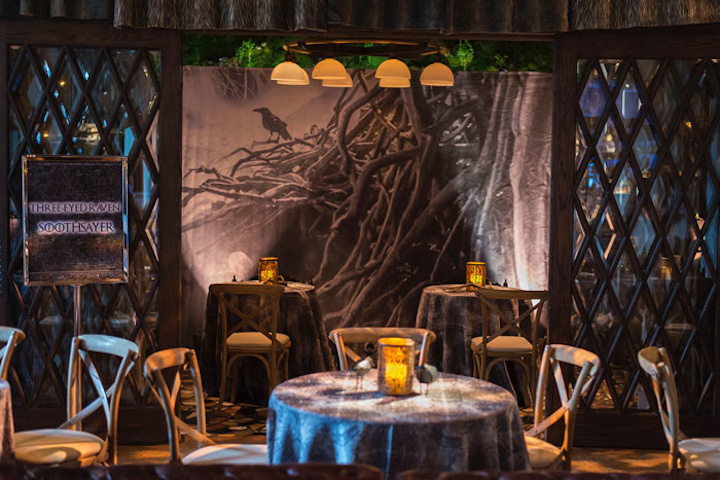 Photo: Gabor Ekecs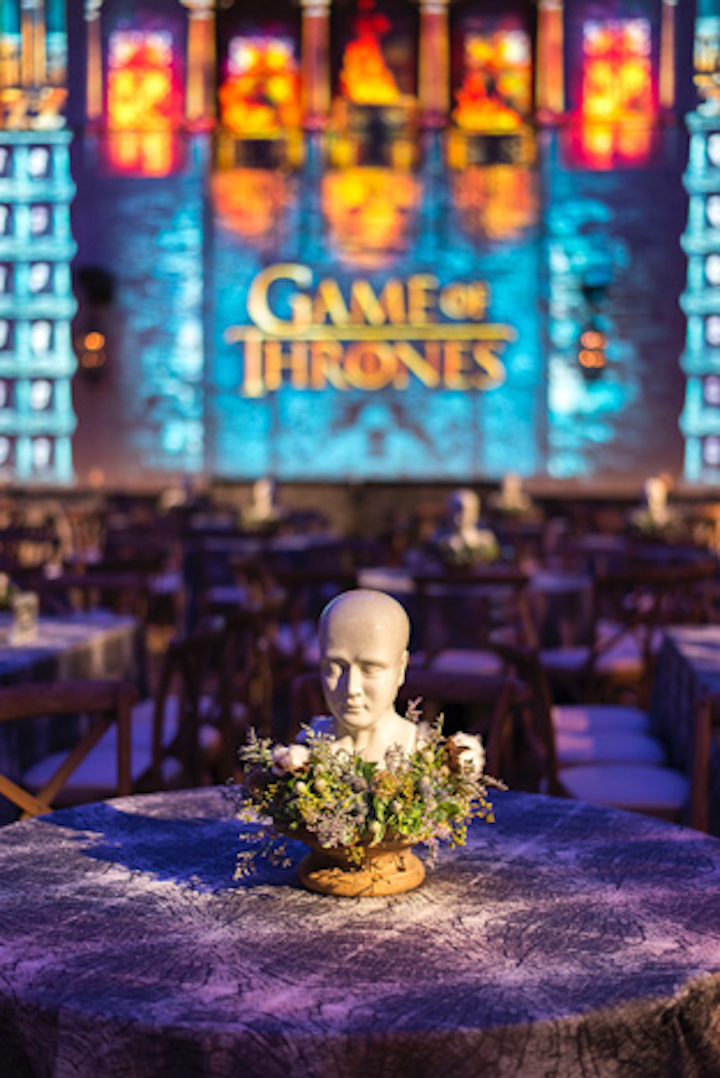 Photo: Gabor Ekecs
Featured Venues/Suppliers: