Summer Entertaining Ideas: a Car Wash-Theme Party
The New York-based agency MKG chose a car wash as the theme for its annual summer party.
June 30, 2016
How does a company that's in the business of creating events throw its own memorable party? New York-based experiential marketing agency MKG takes on that challenge at its annual summer party, an invitation-only gathering for about 500 clients, vendors, and other business associates. The agency plans its summer party about a year in advance, and teams with its sister company Pink Sparrow for many of the party's elements, such as audiovisual production, sound, and lighting. For this year's event, held June 23, the company transformed its SoHo headquarters in the Ayer Building into a festive environment with a "car wash" theme and wall-to-wall interactive experiences.
Upon entering the event, guests were greeted by staffers dressed as car-wash attendees. Decorative Jerry cans were lined up throughout the space, which was embellished with slogans such as "Get Hosed at the MKG Summer Party" and "When in Foam." The dance floor was constructed on elevated platforms designed to look like a car-wash conveyor belt, and decorations included car-wash air dancers and props designed to look like life-size hanging car deodorants. A few of the party staffers were also dressed as these decorations.
"This event gives us the opportunity to do what we do in our own way," said MKG creative director Lauren Austin. "We get to do all the weird and imaginative and bizarre and clever things that most brands would not be comfortable doing or may be too scared of doing. When we're choosing a theme, the criteria would be a theme that we don't think anybody else would do."
The party's theme went beyond decor. A seemingly normal vending machine inviting people to "Press Your Luck" had a surprise after guests pushed its buttons: The machine lit up, and a person hiding behind it told jokes while dispensing snacks such as Pop Rocks or jerky from sponsor Chef's Cut Real Jerky.
The "Billy Ocean's Car-A-Oke" room, decorated with a video screen and a photo of the '80s pop star, poked fun at the fact that its karaoke machine had only one song choice: Ocean's 1988 hit "Get Outta My Dreams, Get Into My Car." To emphasize the point, karaoke binders that usually have a list of song choices instead printed only the song's title on page after page.
At a photo booth staffed by a costumed photographer, guests could pose in front of multi-colored car-wash cloth strips. Activities included a craps table with customized fuzzy dice in the "Get Dicey" area. And there was a giant screen with a continuously playing video that gave a first-person view of going through a car wash.
"The guest experience and user experience are so often overlooked," Austin said. "People focus on style and food and the perfect music or the perfect guest list, but they forget about what people want to do when they come to an event—and that is have a good time. We can maintain incredible production value and design but still add that personality, humor, and humanity into it in a way that creates a better experience than just a beautiful room or an impeccable plate of food."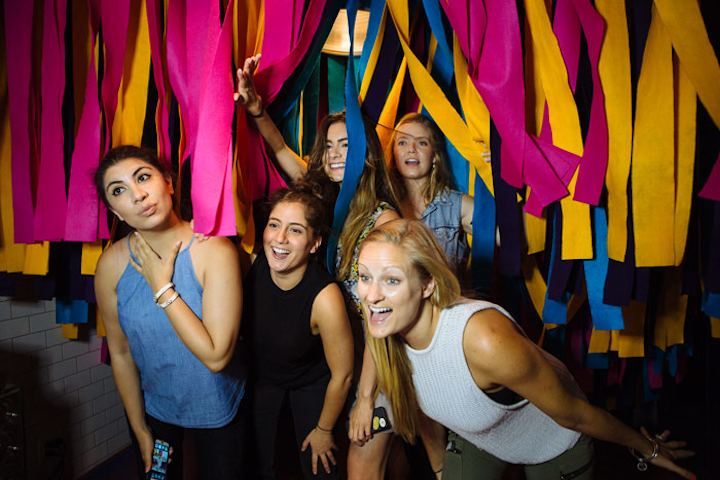 Photo: Sara Kerens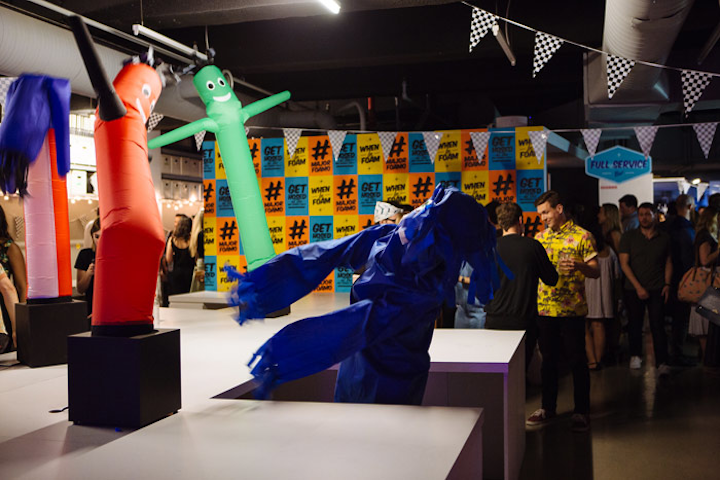 Photo: Sara Kerens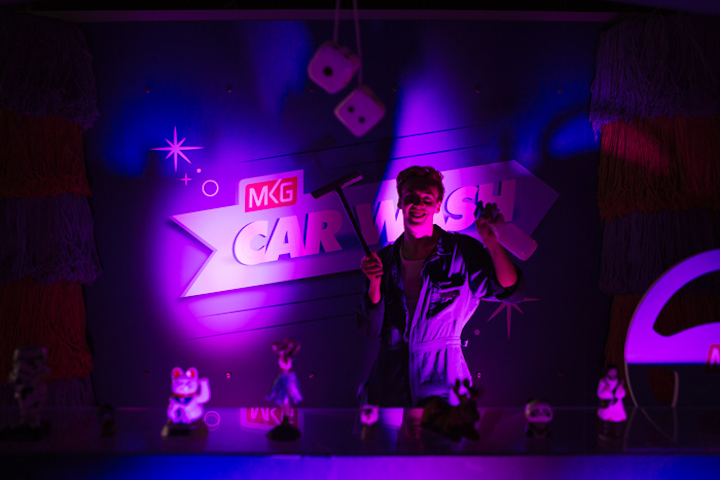 Photo: Sara Kerens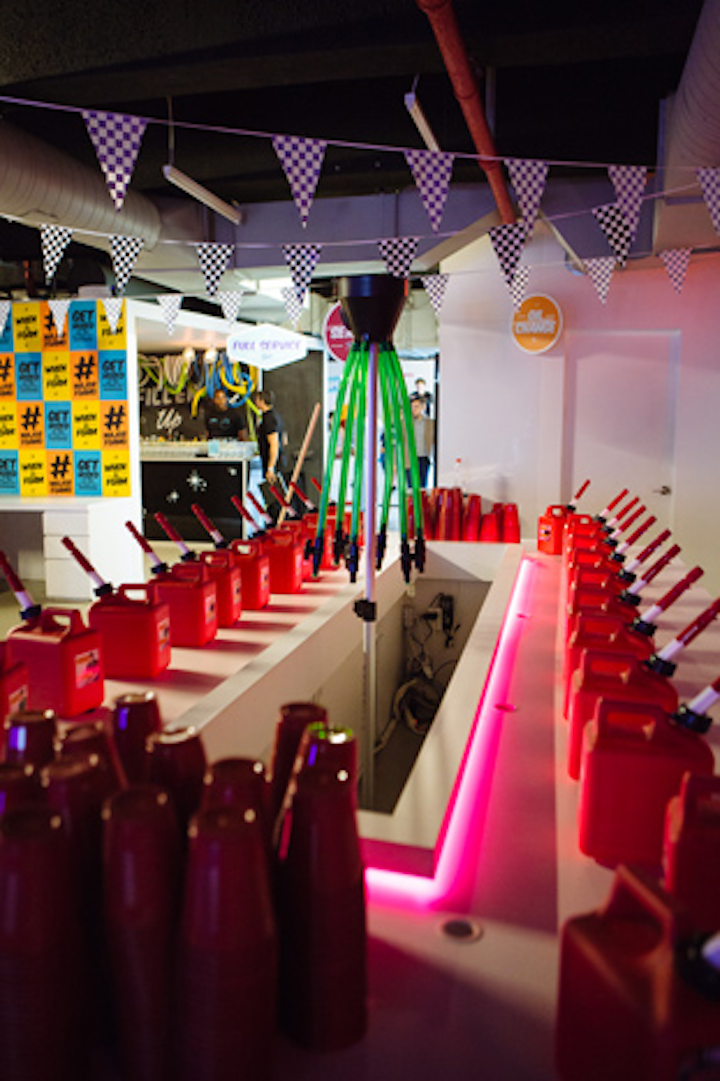 Photo: Sara Kerens
Photo: Sara Kerens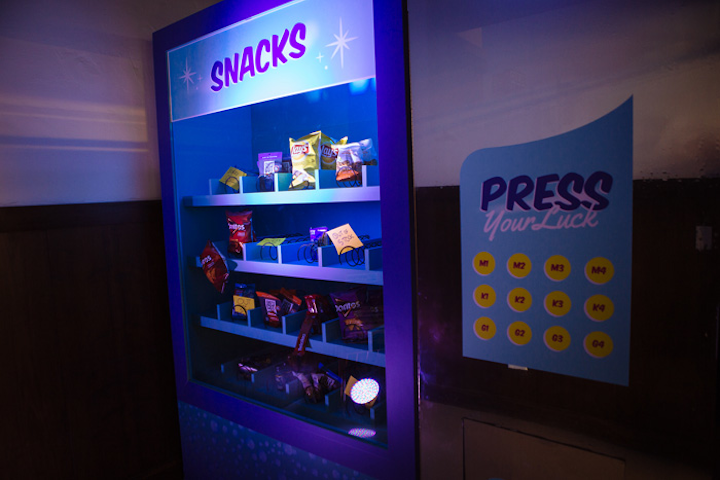 Photo: Sara Kerens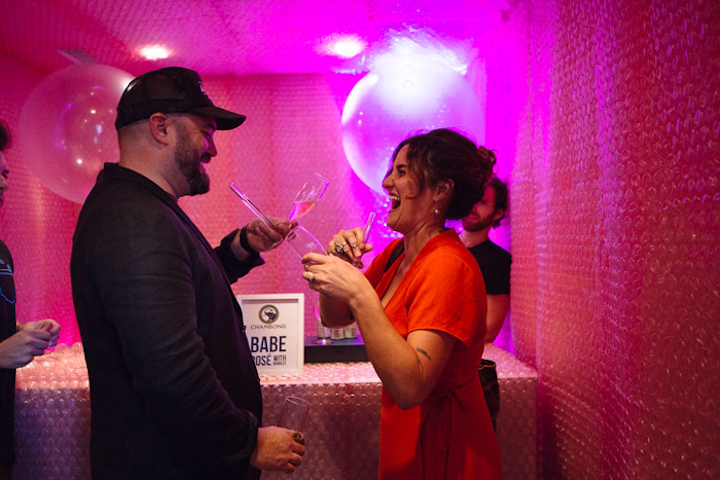 Photo: Sara Kerens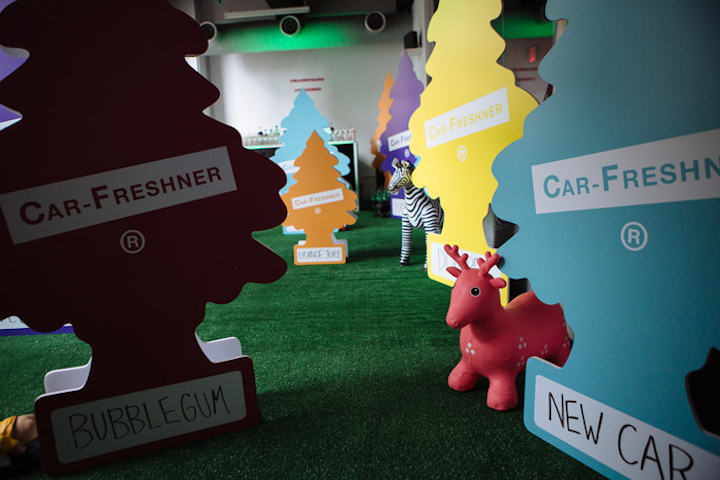 Photo: Sara Kerens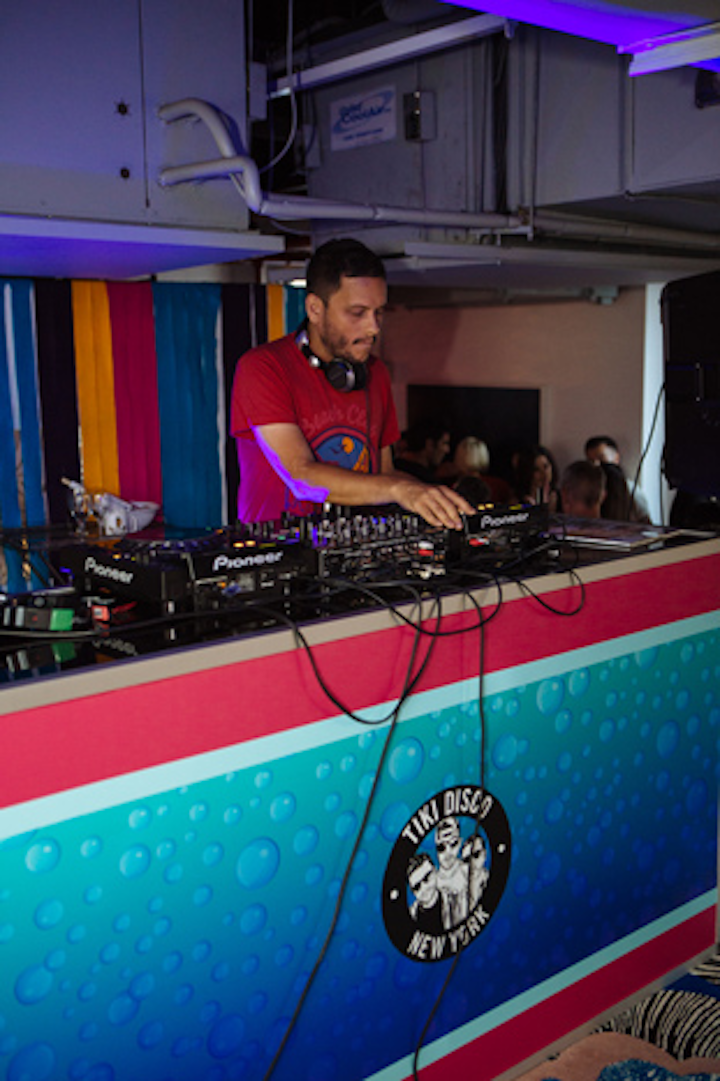 Photo: Sara Kerens
Photo: Sara Kerens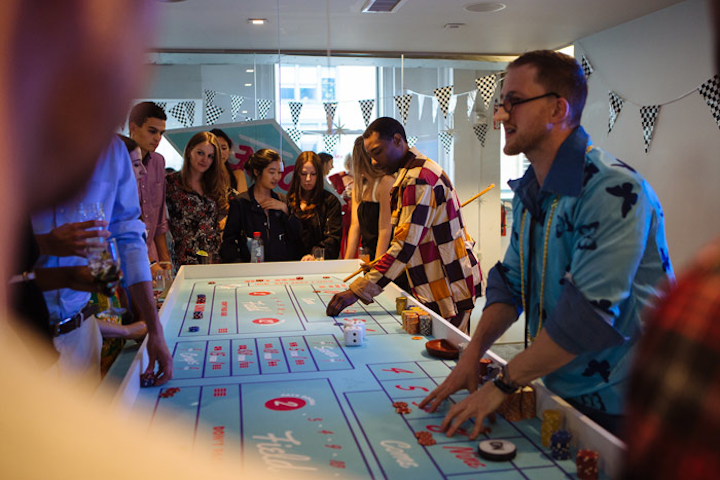 Photo: Sara Kerens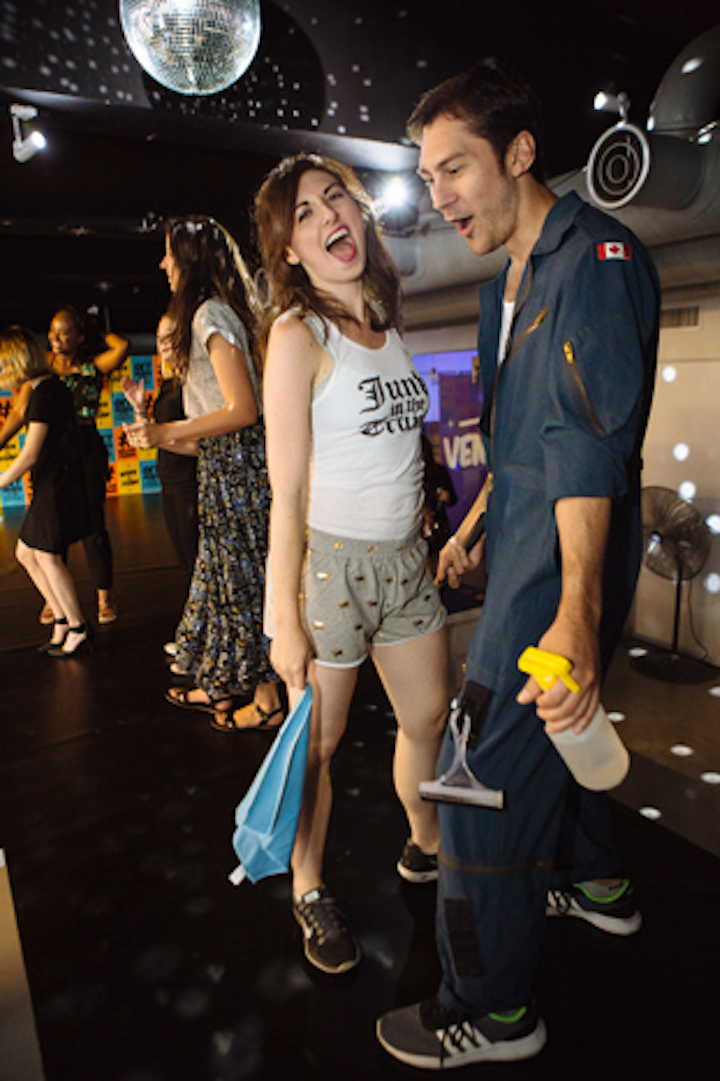 Photo: Sara Kerens
Featured Venues/Suppliers: