Get Thrills at These New Halloween Attractions for Groups
Find out what's new this year at scary attractions across the country.
October 21, 2016
Across the United States, several new Halloween-theme attractions have opened this year, joining a slate of longtime spooky attractions suited for teambuilding or group entertaining. Here is a list of the top this year's notable attractions.
America Haunts
The company specializes in haunted houses and has 28 new horror attractions across the country. They include Cutting Edge Haunted House in Fort Worth, Texas; the 13th Gate in Baton Rouge, Louisiana; House of Torment in Austin, Texas; Haunted Trail at Balboa Park in San Diego; and Fear Farm in Phoenix. "We're expecting 2016 to be our best Halloween season ever," America Haunts spokesperson Amber Arnett-Bequeaith said. "A more stable economy, along with the growing desire among millennials and their families to revel in experiences together, makes us very positive about the Halloween season."
Universal Studios
The "Halloween Horror Nights" series, which runs through November 5 this year, has become a tradition at Universal Studios Hollywood and Universal Studios Orlando. This year, the theme parks have unveiled several new mazes based on movies or TV shows including American Horror Story and The Walking Dead, while Universal Studios Hollywood will also have "Freddy vs. Jason: Dream Battle."
Also new this year at Universal Studios Hollywood is "Eli Roth Presents Terror Tram," marking the first time that the signature attraction comes to life through the mind of filmmaker Roth, who directed horror flicks such as Hostel and The Green Inferno. The California park also has a new Scare Zone attraction: "The Purge: Gauntlet of Fear," based on this year's horror movie The Purge: Election Year. In addition, the hip hop-dance crew Jabbawockeez will debut a new horror-inspired performance during "Halloween Horror Nights."
Meanwhile, Universal Studios Orlando has debuted "The Repository," a virtual-reality experience that takes people to unnerving environments, where they can encounter bizarre objects and interact with unforgettably haunting live actors.  
Terror Behind the Walls
One the largest haunted houses in the United States, this horror attraction is located inside the castle-like walls of Eastern State Penitentiary in Philadelphia. Its Halloween activities are available until November 5. The popular attraction "Lock Down" has been revamped as "Lock Down: The Uprising," so that as visitors enter the looming façade of Cellblock 12, they're confronted with a startling realization: The rioting inmates and panicked guards of seasons past have been taken over the prison. Also new for 2016 is the Hex Challenge, where visitors enter a secret room and are dared to become part of the action, to take on challenges, to join forces with the zombies, and ultimately, to escape the massive haunted prison. V.I.P. packages are available to add after-dark tours, drinks at the Speakeasy at Al Capone's cell, and "Fright and Bite" dinners.
Busch Gardens
The theme park's Halloween attractions, "Howl-O-Scream," will be offered through October 30. At the Tampa location, the attractions have an "Evil Encore" theme. Two new haunted houses have been added: the Black Spot and Motel Hell. Also new this year are roaming hordes of zombies and other fearsome creatures that randomly terrify people at the park. Its location in Williamsburg, Virginia, debuted a "No Escape" physical adventure game, which has as many as six people locked in a room. Participants have to find clues to solve puzzles and try to escape before time runs out. Group discounts and V.I.P. tours are available.
Haunted Hayride
This horror attraction from Ten Thirty One Productions has editions in Los Angeles and New York through October 31. Los Angeles Haunted Hayride, which takes place at Griffith Park, introduced a "Secret Society" theme this year. New York Haunted Hayride, located at Randall's Island Park, debuted three new experiences for Halloween: "House of Shadows," "Theater Macabre," and "Purgatory Haunted Village." Ten Thirty One also has other horror-themed events throughout the year in a partnership with Event Eleven.    
Xtreme Action Park
In 2016, the Fort Lauderdale theme park debuted "Xtreme Scare Park," its inaugural Halloween attractions that will be offered through October 31. The three main attractions are "Asylum of the Damned," "Nightmares—The Awakening," and "Catacombs—Ancient Evil Unleashed." Random prizes and free play cards will be awarded to guests. The theme park has extensive group offerings, including private rooms, a 5,000 -square-foot event space, games, and adventure activities.
Bush Gardens' "Howl-O-Scream"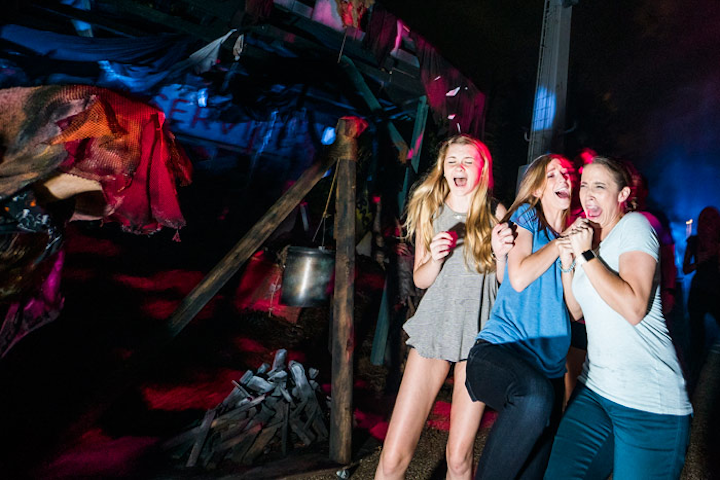 Photo: Courtesy of Busch Gardens
The 13th Gate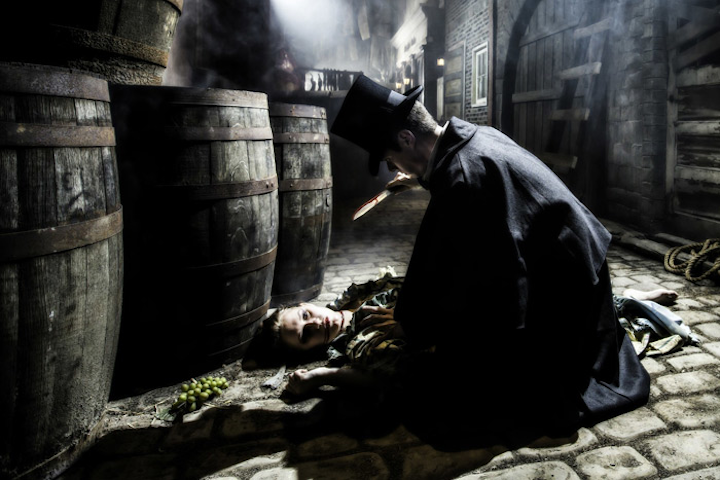 Photo: Courtesy of The 13th Gate
"Xtreme Scare Park"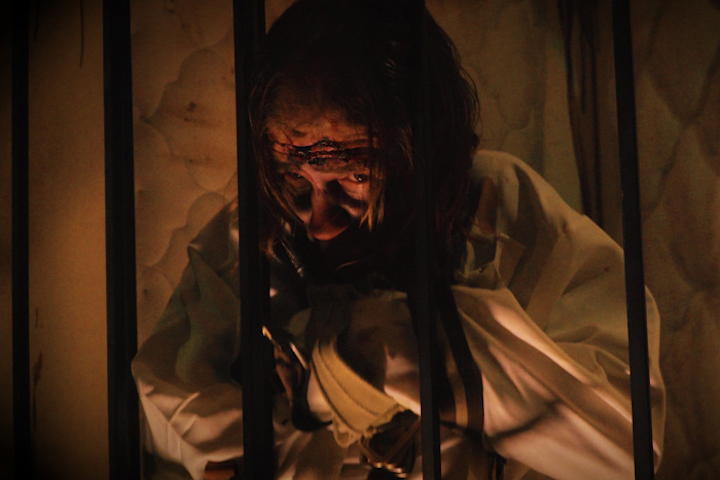 Photo: Brandon Kittendorf
Universal Studios' "The Exorcist: The Possession of Regan MacNeil"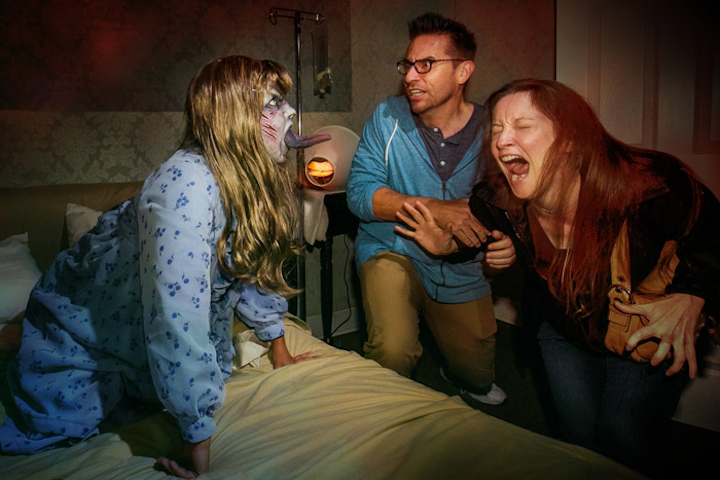 Photo: Courtesy of Universal Studios
Terror Behind the Walls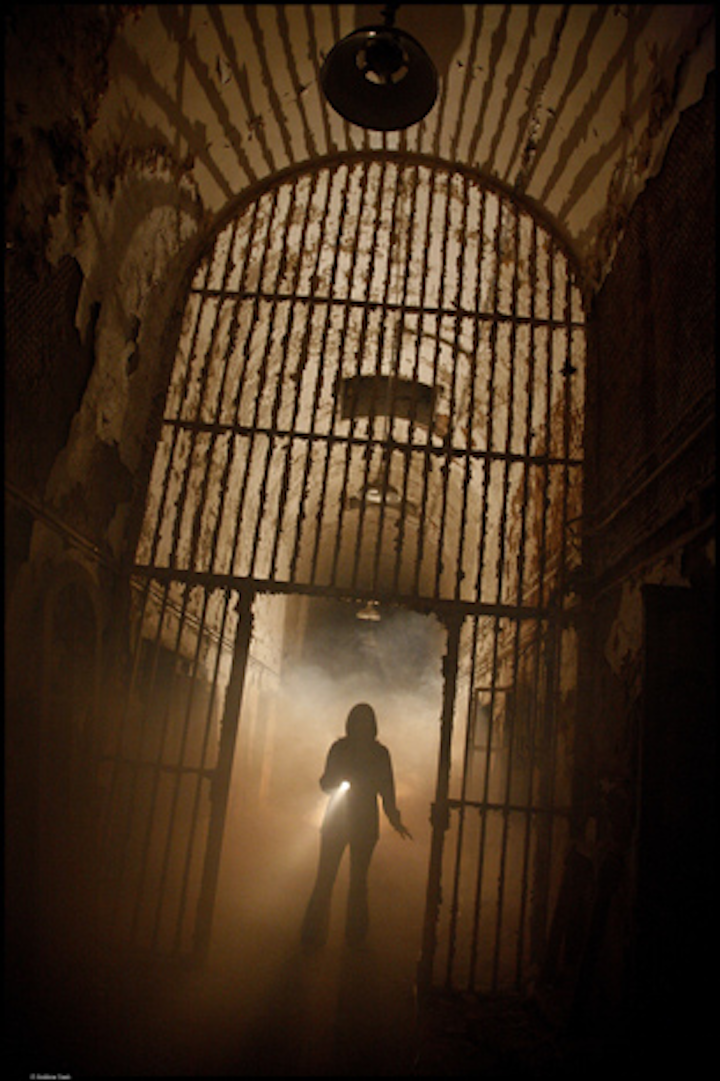 Photo: Courtesy of Terror Behind the Walls
House of Torment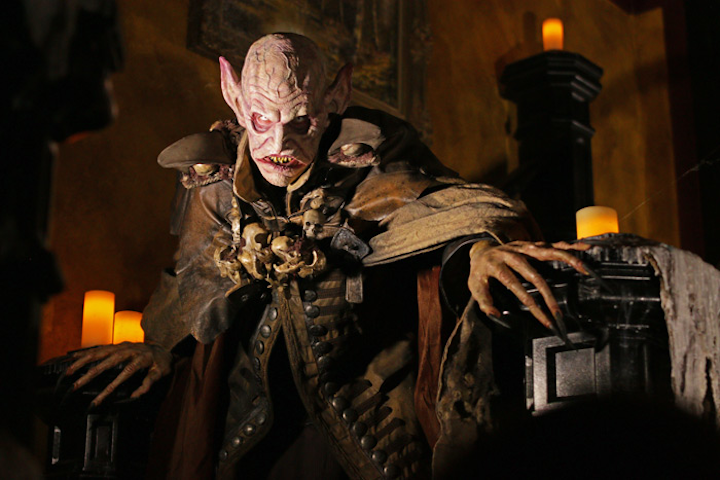 Photo: Courtesy of American Haunts/House of Torment
Featured Venues/Suppliers: