See the Magical Storybook Theme That Helped a Gala Rake in $4 Million
Children's Hospital Los Angeles built out elaborate sets, decor, and entertainment inspired by fairytales.
October 24, 2016
Children's Hospital Los Angeles's "Once Upon a Time" gala on October 15 drew more than 1,200 prominent philanthropists, local dignitaries, and supporters to the Event Deck at L.A. Live to raise a whopping $4 million in funds for the hospital. 
Events by Fabulous, led by executive producer Kimberly Seeherman, produced and designed the event, which had a fanciful build out with a theme that drew from storybooks.
"We're always looking for ways to give our guests something they haven't seen before, and with Katy Perry headlining this year's gala, we wanted to go all-out with our whimsical 'Once Upon a Time' theme," said the hospital's director of special events, Jeffrey Olsen. "The elaborate design and decor transported our guests to a fairytale world, helping us drive home our hospital's mission to give every child a 'happily ever after.'"
Tony nominee and Grammy winner Josh Gad hosted the event, which honored supporters like Drew Barrymore and the L.A. Kings (the team was also the event's title sponsor).
Events by Fabulous brought the theme to life through decor and experiences meant to lead guests on a journey: First up, the Alice in Wonderland-inspired cocktail lounge featured an eclectic Victorian decor concept with oversize golden trees used to define the surreal forest space. On-theme performers enhanced the experience, which included cocktail service by costumed stilt walkers and a main stage performance by a Mad Hatter-inspired acrobat troupe. The area also featured a playful tea-party-inspired photo booth, where guests could create their own storybook memories. Guests also roamed the "Into the Woods" patio, which featured a living statue performance by a costumed Snow White.
The main reception space interpreted the theme with magical palace-inspired decor. The main stage featured a beanstalk-wrapped proscenium and larger-than-life props from famous tales, including Peter Pan and Cinderella. Elaborate dining tables featured regal settings and props. Projection mapping images on the tent's ceiling led guests through the different narratives of the featured stories.
For the transition into dinner, trumpeting court jesters invited guests to join the "royal ball" reception space where costumed characters like Frog Prince and Cinderella greeted guests. The evening's program kicked off with a dramatic ball-theme cirque show, with waltzing characters and an aerial performance by Cinderella and her prince. A Peter Pan dinner included a 360-degree performance with aerial action in the aisles above guest seats.
Katy Perry concluded the evening with a set that included her hits "Roar," "Teenage Dream," "Dark Horse," and "Firework," as well as "Somewhere Over the Rainbow," which was inspired by her visit to the Children's Hospital L.A. Newborn and Infant Critical Care Unit last December.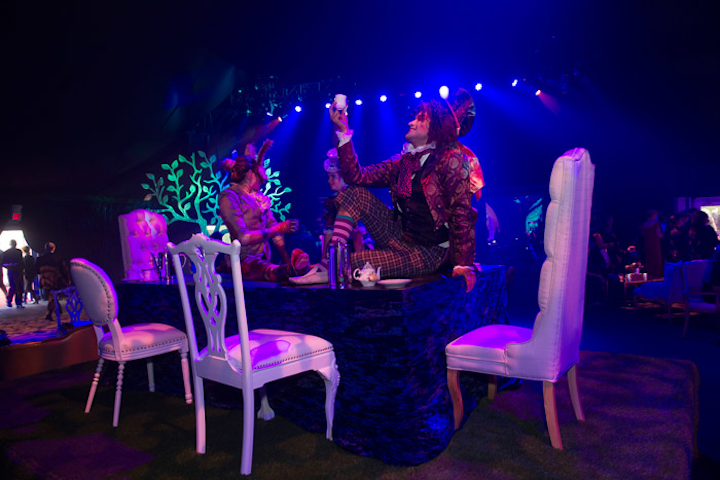 Photo: Andrew Herrold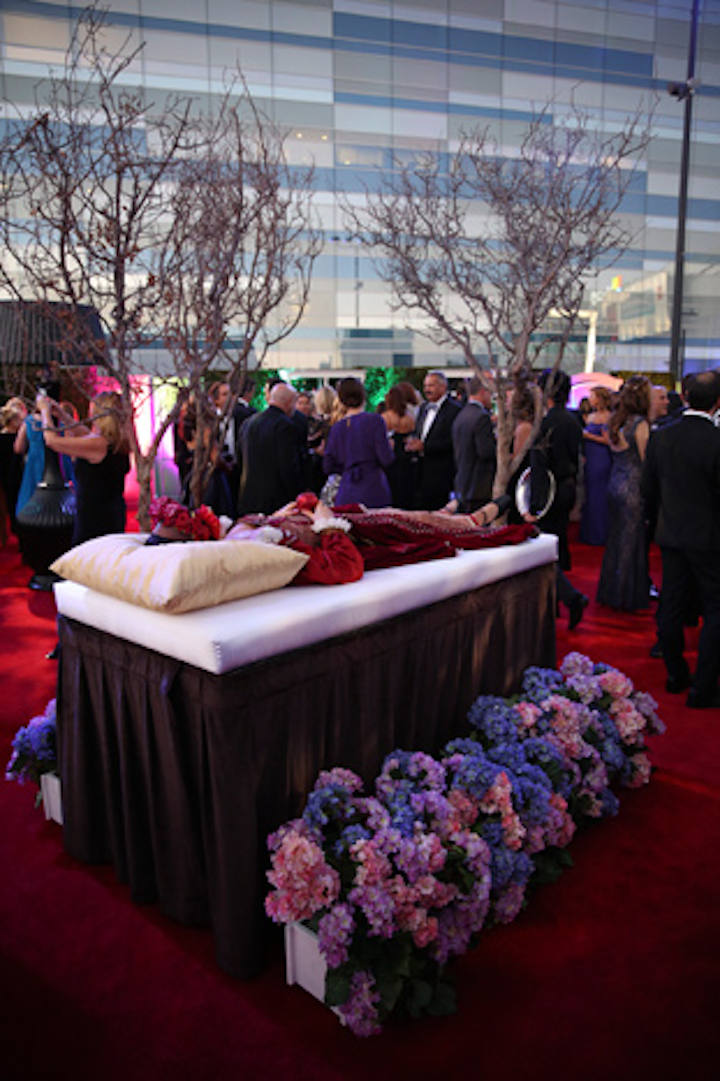 Photo: Erik Voake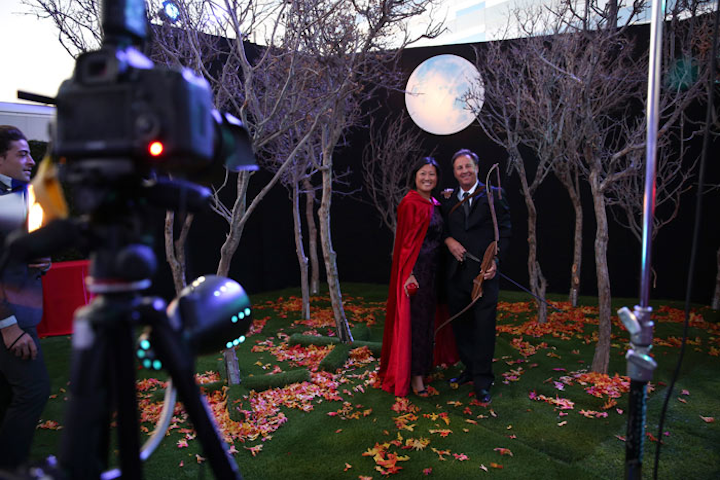 Photo: Erik Voake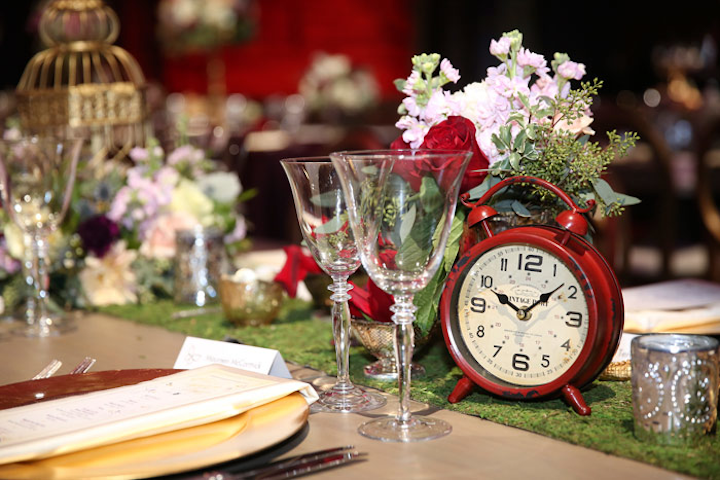 Photo: Erik Voake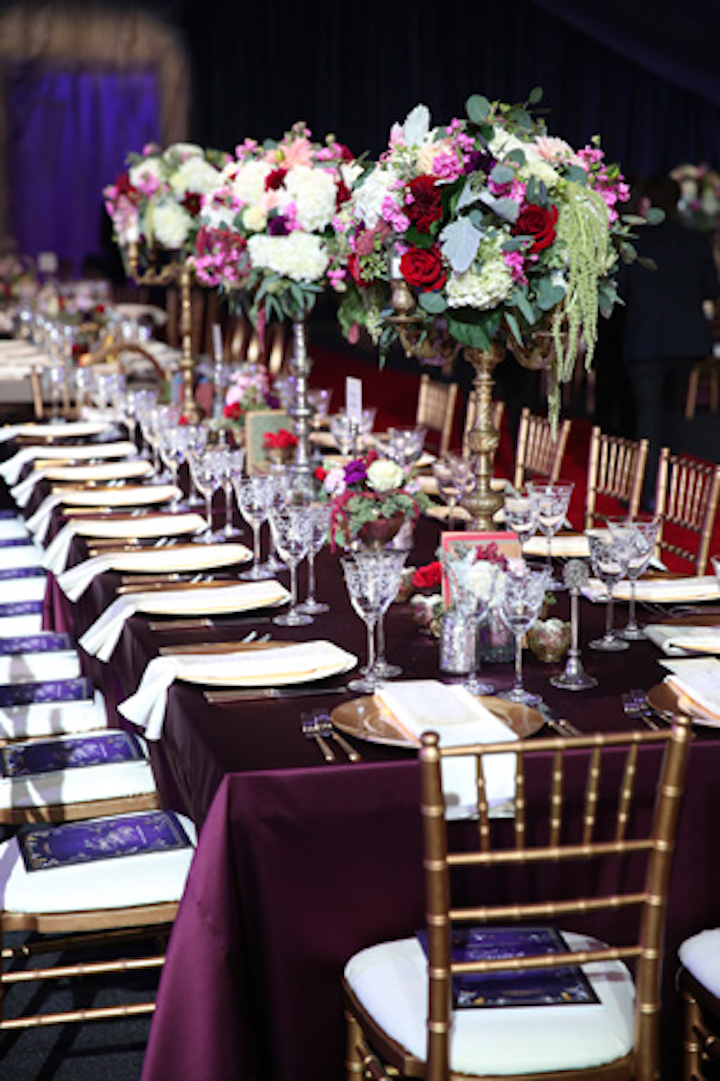 Photo: Erik Voake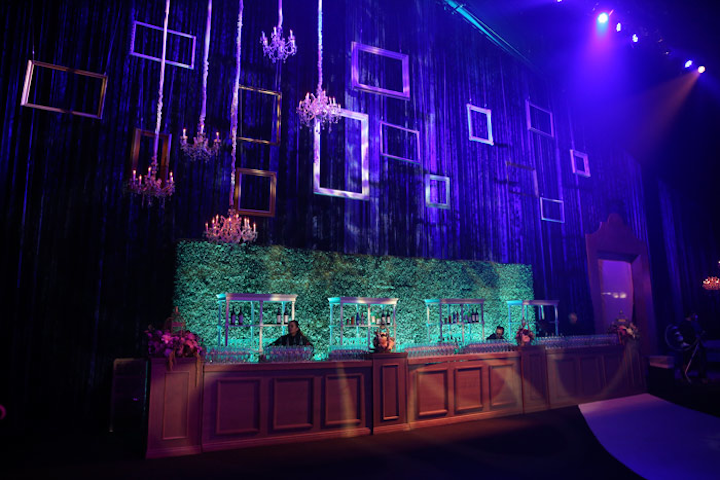 Photo: Erik Voake
Photo: Erik Voake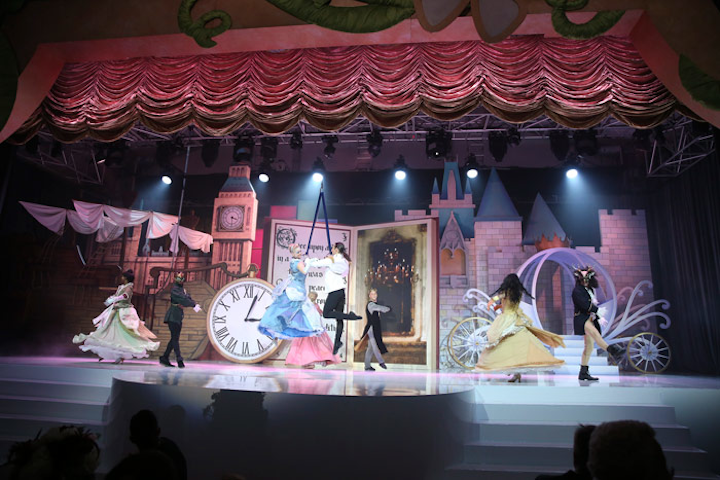 Photo: Erik Voake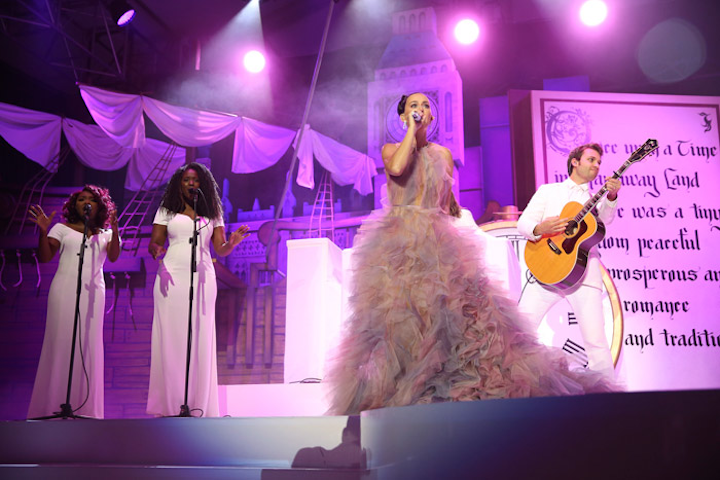 Photo: Erik Voake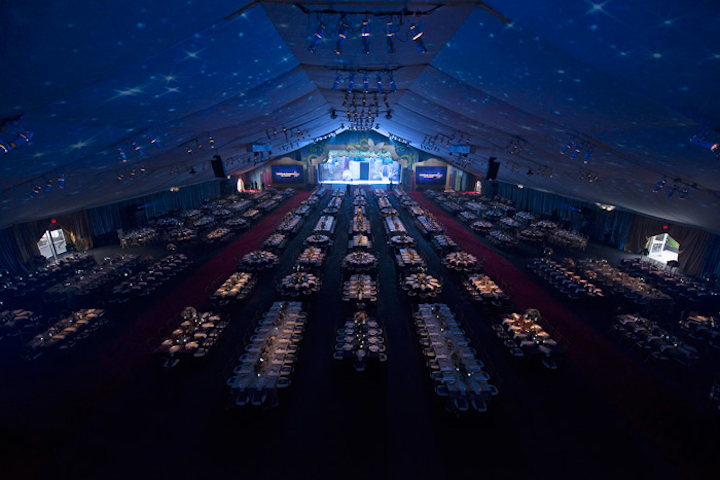 Photo: Andrew Herrold
Featured Venues/Suppliers: