See a Workout That Turned Into a Networking Event
Inspiration for the program came from a popular activity at event designer Tom Kehoe's firm.
June 30, 2017
Sources of inspiration for event planners are everywhere—if they know where to look. Case in point: Tom Kehoe, president of Kehoe Designs, said he considered his focus on healthy living, and his installation at his firm of weekly fitness classes—two bootcamp sessions and one yoga class—and thought, "We were having so much fun as co-workers, we should do this as a fun event for clients."
The Love Yourself Fitness & Networking Event, held June 1 at the Geraghty, brought together some 250 attendees. Decor included orchids anchored to kettlebells as centerpieces, and balance balls in gilded stands as accent chairs. Healthy fare came from Paramount Events, Wellness Grub, and Eat Purely, while drinks included a variety of juices, palomas, and water. Goldplaited offered hair braiding, while masseuses offered three different types of treatments. There was also a retail section and a fitness fair with various companies.
The evening culminated with a workout led by a quartet of trainers from Barry's Bootcamp. The DJ Firm provided a high-energy soundtrack, while the lighting used "intense colors to elevate you."
Guests appreciated the new spin on networking, Kehoe said, adding, "One event planner even said she'd like to do the event as a fund-raiser."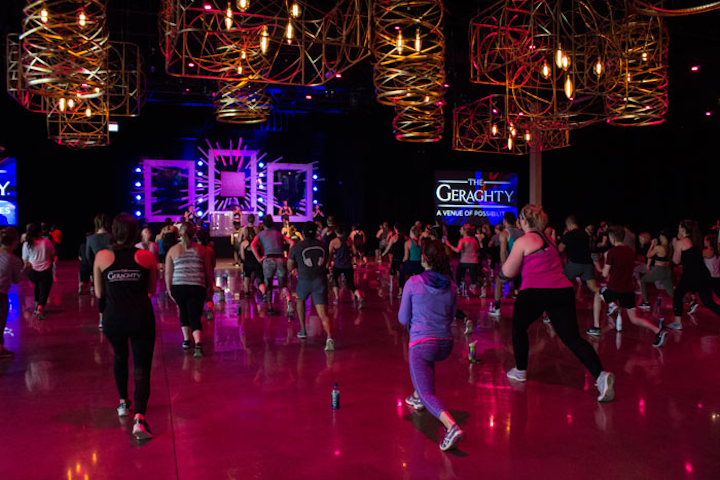 Photo: Courtesy of Kehoe Designs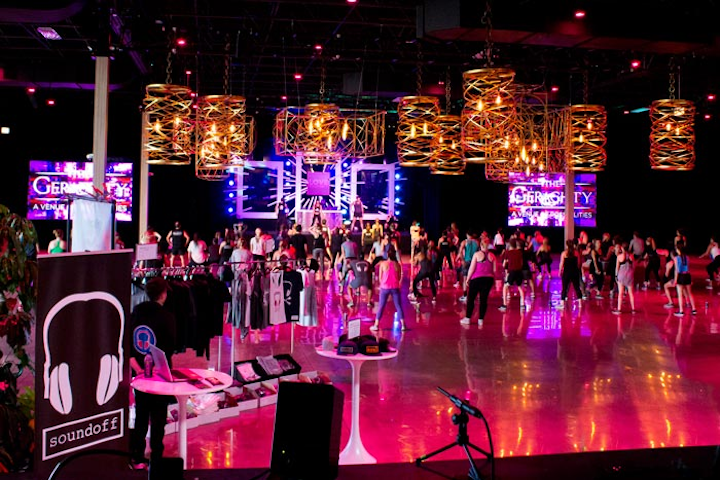 Photo: Courtesy of Kehoe Designs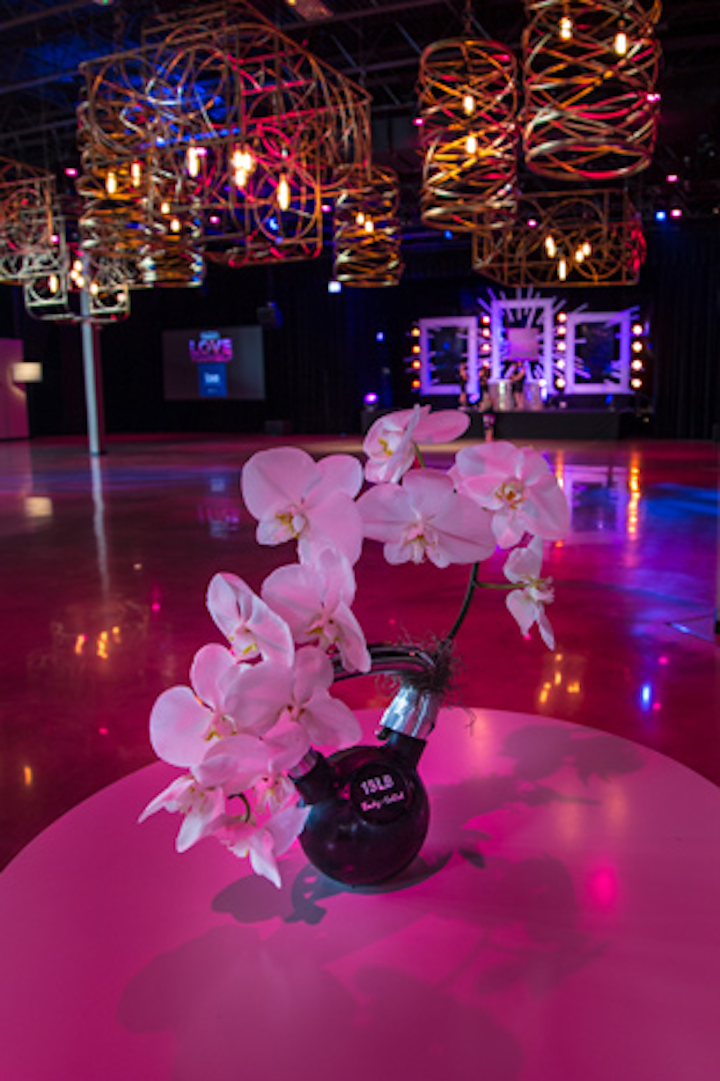 Photo: Courtesy of Kehoe Designs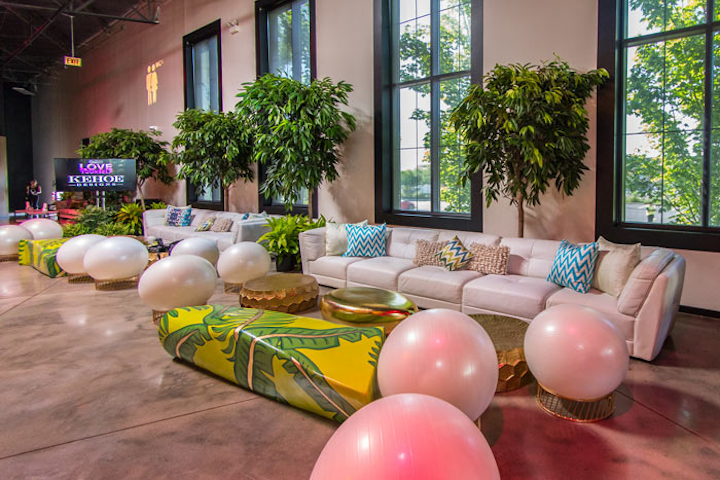 Photo: Courtesy of Kehoe Designs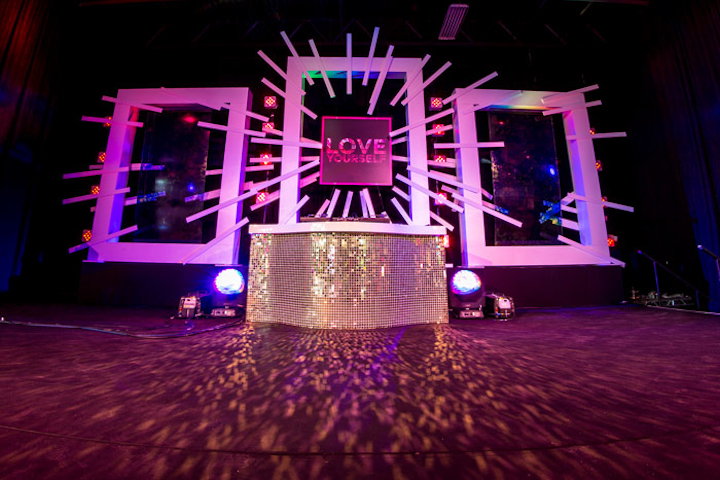 Photo: Courtesy of Kehoe Designs
Photo: Courtesy of Kehoe Designs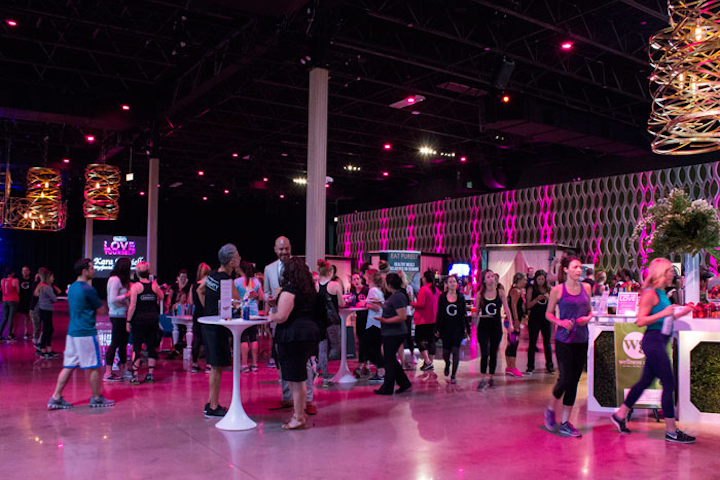 Photo: Courtesy of Kehoe Designs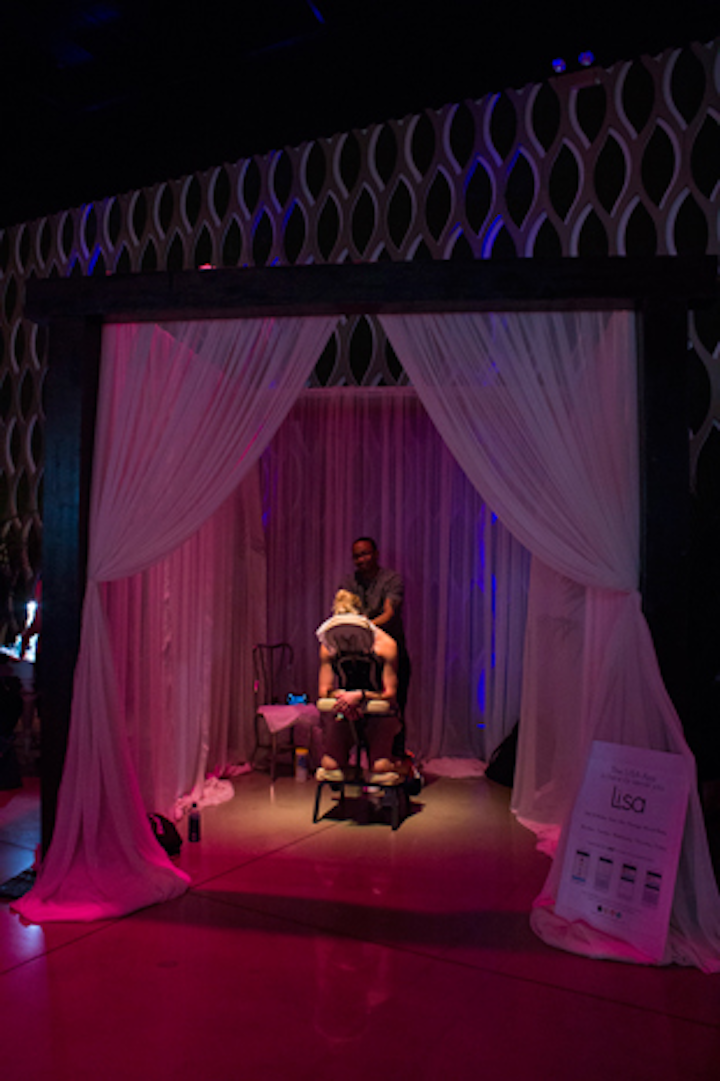 Photo: Courtesy of Kehoe Designs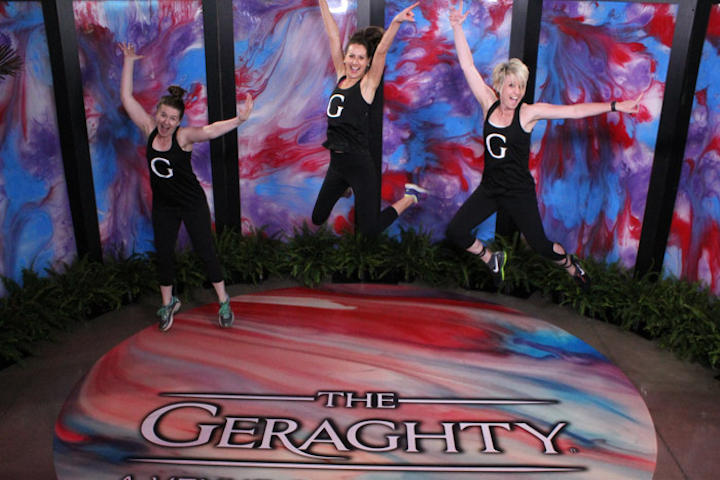 Photo: Courtesy of Kehoe Designs
Featured Venues/Suppliers: