How This Food Event Avoided Boring Design
Bon Appétit celebrated its annual America's Best New Restaurants list with an event that used a quirky, eye-popping design to guide attendees on a culinary tour.
September 14, 2017
Many food events designed to highlight dishes from restaurants tend to stick to a formula that isn't too exciting: Chefs make signature dishes from behind rectangular tables where the food is served on small plates for attendees, who typically start their tasting experience from the entrance of the venue and work their way around. And many food events have a lackluster design overall.
But recently, Bon Appétit magazine hosted a celebratory event that featured a design that was anything but boring. To celebrate the new inductees of its annual Hot 10: America's Best New Restaurants list, the food and culture magazine hosted its fifth annual Hot 10 party on September 6 at Spring Studios in New York. The event brought together chefs, owners, and partners representing 10 new restaurants from across the country to accept the awards, which were presented by Bon Appétit deputy editor Andrew Knowlton and senior projects editor Julia Kramer. 
The event, which was designed by the magazine's in-house team, invited the nearly 1,000 attendees—including restaurant-industry insiders, media, advertisers, and general food lovers—to enjoy dishes from the inductees, who were highlighted with quirky, bold signage, colorful booth designs, and wall illustrations.
Guests were able to sample dishes such as scallion pancakes with bone marrow and oxtail jam from Raleigh-based Brewery Bhavana, and tuna crudo with fermented chili from Brooklyn-based Hart in whichever order they chose, thanks to a life-size guide that let attendees know where each restaurant booth was located in the venue. 
Here's a look at how the event used an atypical event design to enhance the culinary experience for guests.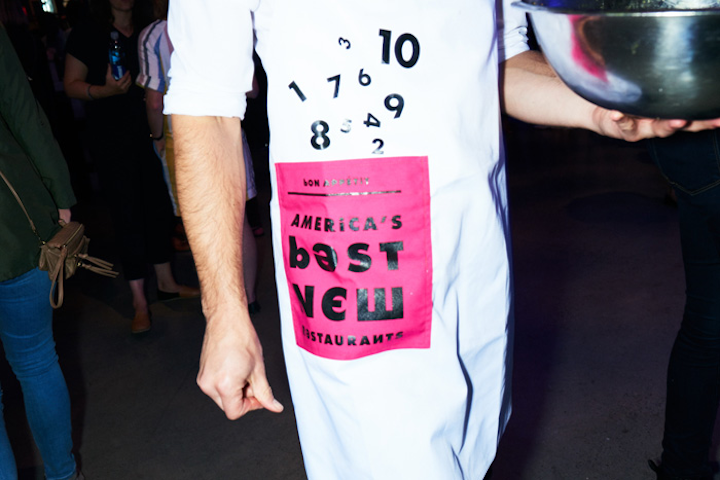 Photo: Kyle Dorosz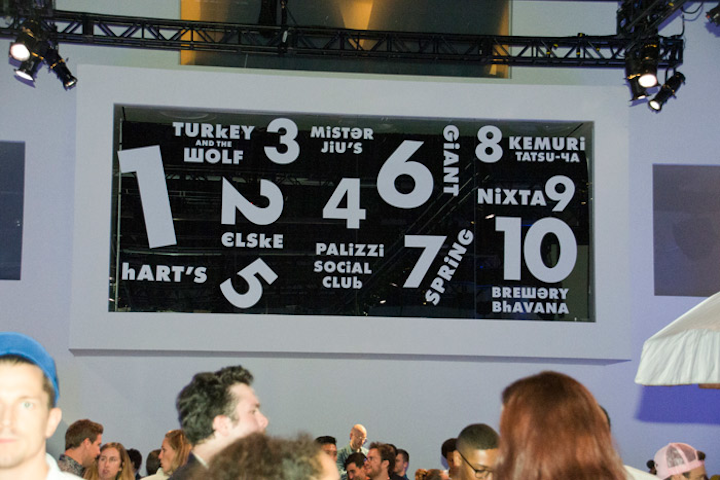 Photo: Taylor McIntyre/BizBash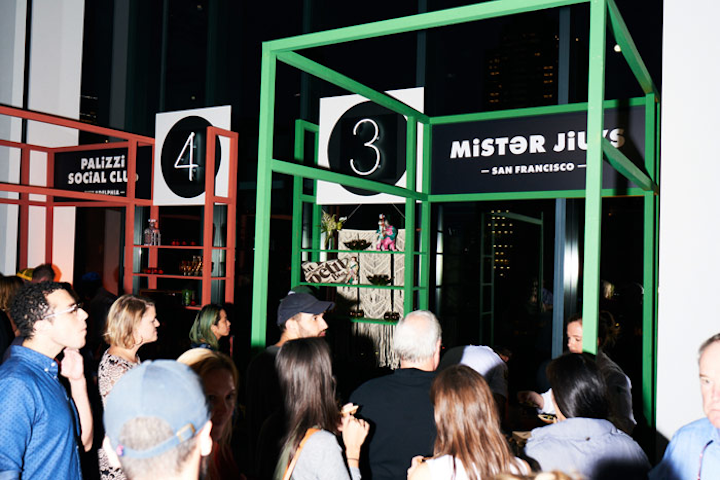 Photo: Kyle Dorosz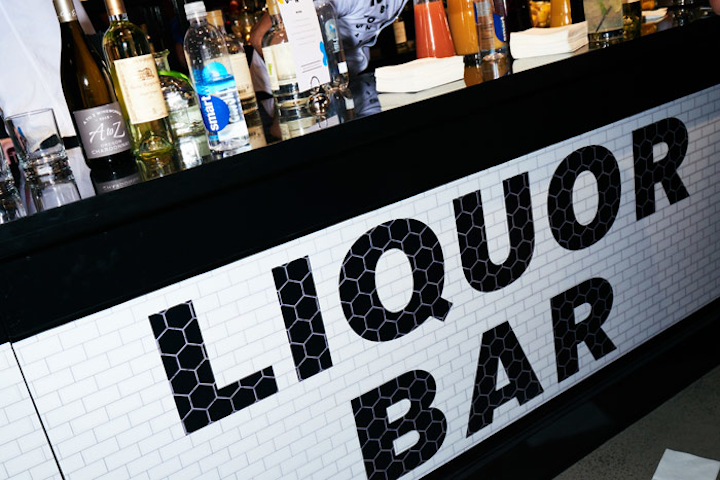 Photo: Kyle Dorosz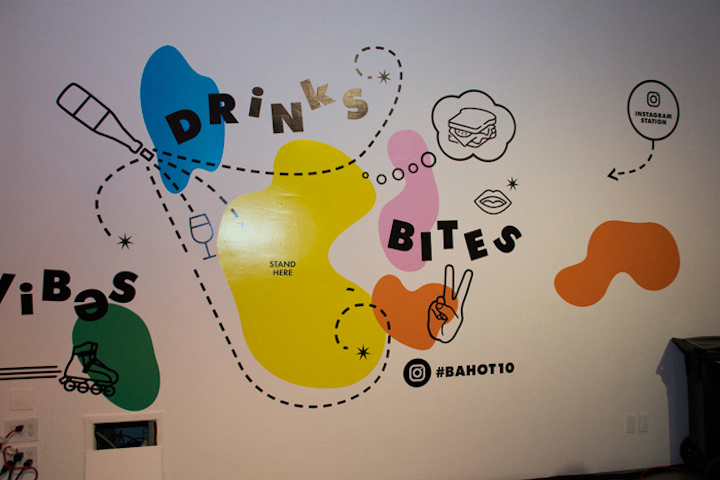 Photo: Taylor McIntyre/BizBash
Featured Venues/Suppliers: