Italian Jewelry Guild Holds Colorful Dinner
August 3, 2004
Produced as a combined effort between
Robyn Lewis
of the
Italian Jewelry Guild
,
Judith Rice & Associates
and
Dan Fehlig
of
The Upper Crust
, the guild's annual gala dinner showcased more than 40 designers' creations to guild members, buyers and other guests in an elegant, summery setting created by Fehlig
and
Banchet Flowers
.
Cocktails were served in
Gotham Hall
's candlelit balcony, which was decorated with tall vases of flowers and colorful banners for the event. This elevated space allowed guests to check out the tables in the dinner area, which—from that height—looked like lily pads floating in a sea of blue-green light. Circular tables were draped with blue, green, pink or purple overlay cloths dotted with large iridescent sequins, and paired with matching padded chairs and floral centerpieces.
For dinner, The Upper Crust served a selection of bright and colorful foods including a mango crab Napoleon hors d'oeuvre and tomato and caramelized onion tart. During the meal, models showed off jewelry on a specially designed stage created by
Bernhard-Link Theatrical Productions
, with four screens for the audiovisual presentation and the modeling of the jewelry creations. The stairs leading up to the center of the stage were constructed to light up with different colors as the models stepped on each level.
—
Anna Sekula
Photos by The Upper Crust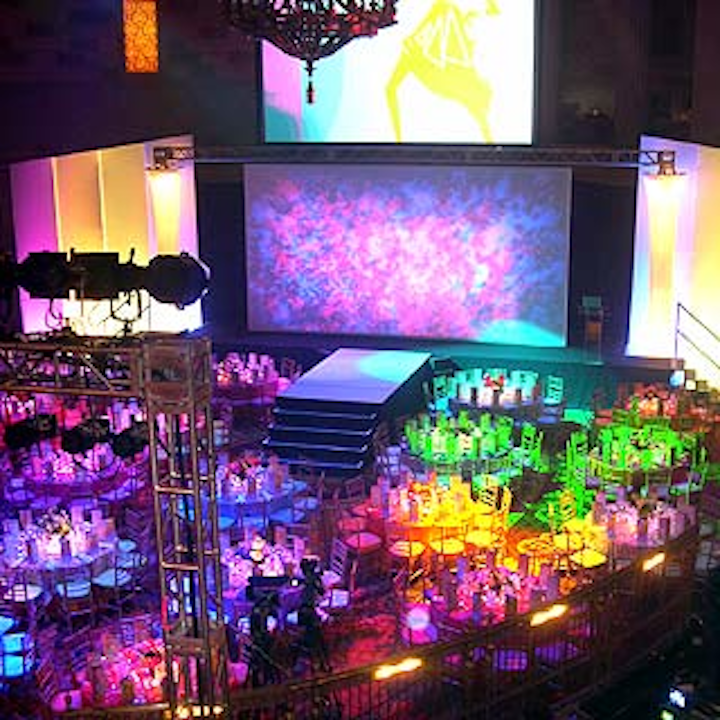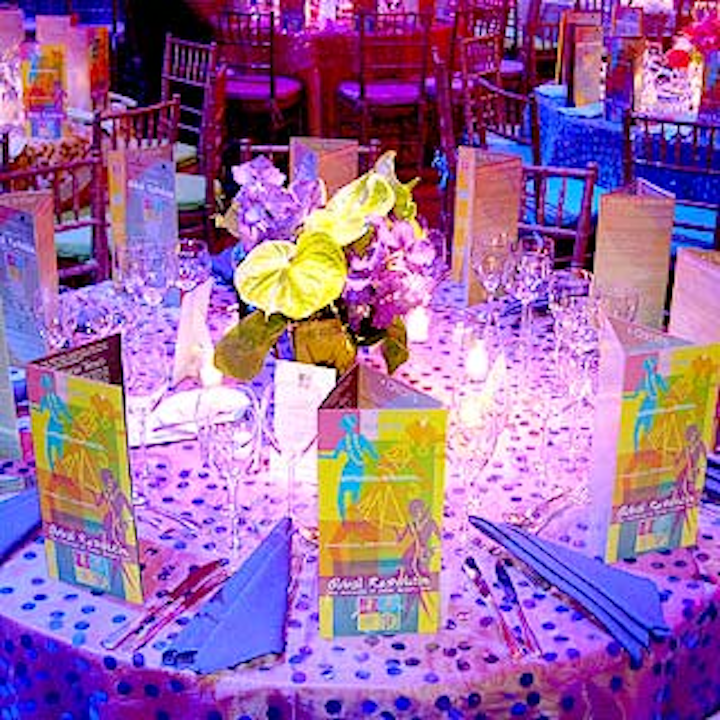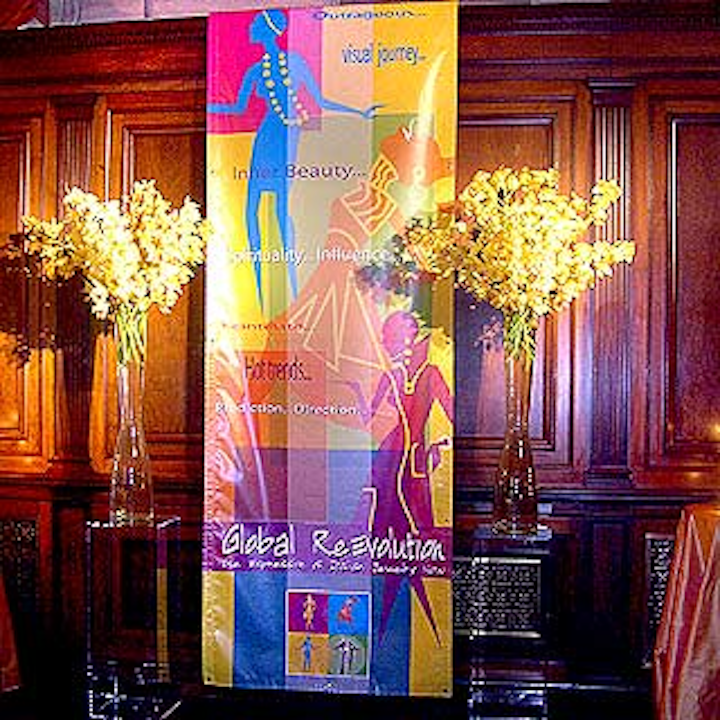 Featured Venues/Suppliers: