See Inside This Year's 'Heavenly' Met Gala
The museum's annual benefit featured a giant floral papal crown, a church-inspired dining room, and divine decor.
May 24, 2018
The Metropolitan Museum of Art's annual Costume Institute Benefit signifies not only the unofficial start of the charity circuit season in New York, but its steadfast date, the first Monday in May, has become a holiday of sorts. This year, the event celebrated all things holy, as inspired by the museum's new exhibition, "Heavenly Bodies: Fashion and the Catholic Imagination."
As with years past, the event drew A-list movie stars; music phenoms; art, fashion, and business world titans; and society figures including Rihanna, Elon Musk, Gisele Bündchen, Selena Gomez, Cardi B, and Blake Lively. As is tradition, the fashion stayed on theme. For example, Jennifer Lopez, Ariana Grande, Gigi Hadid, Kate Bosworth, Lily Collins, and Rosie Huntington-Whiteley all donned other-worldly designs from designers as diverse as Balmain and Oscar de la Renta.
The approximately 550 guests arrived on the red carpet—a hand-painted sisal carpet with white, gold, and burgundy trim—for cocktails in the Temple of Dendur and an inaugural viewing of the exhibition, which runs through October 8. It's the largest Costume Institute exhibit the museum has ever staged, with priceless couture and archival church garbs that span 26 galleries at the main Met museum alone; more of the exhibition's monastic examples are on display at the museum's Cloisters location in upper Manhattan.
Nowhere was this papal influence on the gala more striking—and awe-inspiring—than in the museum's Great Hall. Assembled off site, a 30-foot-high replica of a papal tiara, made from gold and off-white roses and adorned with faceted Plexiglas "jewels" resembling rubies, emeralds, and diamonds, was suspended from the ceiling above the information desk; the base of which was covered with red roses.
Raul Avila, who has produced the benefit's decor since 2007, returned to oversee all design aspects. Film director Baz Luhrmann served as creative consultant, with Rob Ashford as performance consultant.
"Anna [Wintour] and I, from the beginning, were on the same page with replicating the papal tiara for the Great Hall floral centerpiece," Avila said. "The tiara is the most striking component of the Pope's ensemble, and I felt it was appropriate to highlight that given the theme of the exhibition." Avila added that he wanted to depict a religious garment "but of course, religion often being a sensitive subject, did not want to do so in an offensive way."
After viewing the exhibition, which spans a massive 58,000 square feet and includes 40 ecclesiastical garments from the Sistine Chapel Sacristy (the largest loan to the museum since the 1983 exhibit "The Vatican Collections"), guests proceeded to the Petrie Court for dinner—a first for the benefit. "It takes an army to move so many guests through the galleries," said Avila. "The process was helped along by musical and vocal cues."
As for the setting, "We were inspired by 19th-century monastery dining style for the dinner decor," said Avila. The space featured large wooden tables without linens, custom-made oak monastery chairs upholstered in deep red velvet, and pewter charger plates. The tabletop arrangements were inspired by the paintings of Caravaggio, overflowing with an assortment of florals and fruit.
The evening's menu, catered for the first time by Olivier Cheng (Glorious Foods had catered previous years), featured Roman cuisine prepared by executive chef Jenny Glasgow. It included an appetizer of lobster with wild herbs, a lemon-acacia honey emulsion, saffron radishes, and gold flakes; entrees of branzino with lemon-caper brown butter and baby lamb chops with fresh mint and almond pesto, and was accompanied by sides of saffron fregola with braised artichokes; squash blossoms stuffed with ricotta fresca, pinoli, and lemon; and haricots verts in a citrus balsamic with edible flowers.
Instead of a heavy dessert course, Cheng served a confectionery buffet in the museum's Great Hall, which included gold-dusted truffles and chocolate-dipped cape gooseberries, along with espresso and an amaretto semifreddo "drumstick" cone with a golden pearl on top.
For the first time, the event imposed an age restriction, which was apparently in response to past years' well-documented restroom high jinks that ruffled the feathers of some deep-pocketed museum board members and donors. The results: not one bathroom selfie was posted to any social media channels.
The benefit, which raised more than $13 million, was planned by Vogue's special projects consultant Sylvana Ward Durrett and director of special events Eaddy Kiernan and was produced by the Metropolitan Museum of Art's head of special events Bronwyn Keenan, senior producer Anais Disla, and producer Sarah Pecaut. Clyde Jones, senior vice president for institutional advancement; Kristin MacDonald, deputy chief development officer for events; and Kimberly Chey, associate development officer for events worked with the fashion magazine on stewardship related to the benefit.
In lieu of previous years' handful of sponsors, the 2018 benefit was chiefly made possible by Christine and Stephen A. Schwarzman and Versace, the latter of which is minority owned by the former's financial behemoth Blackstone Group. Additional support was provided by Condé Nast.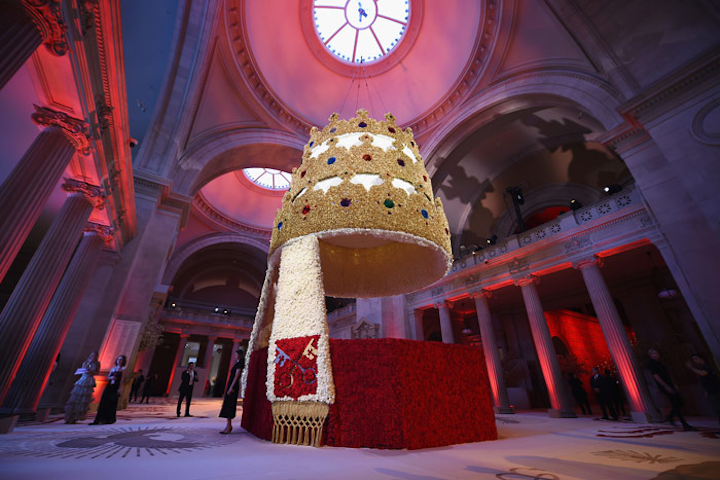 Photo: Dimitrios Kambouris/MG18/Getty Images for the Met Museum/Vogue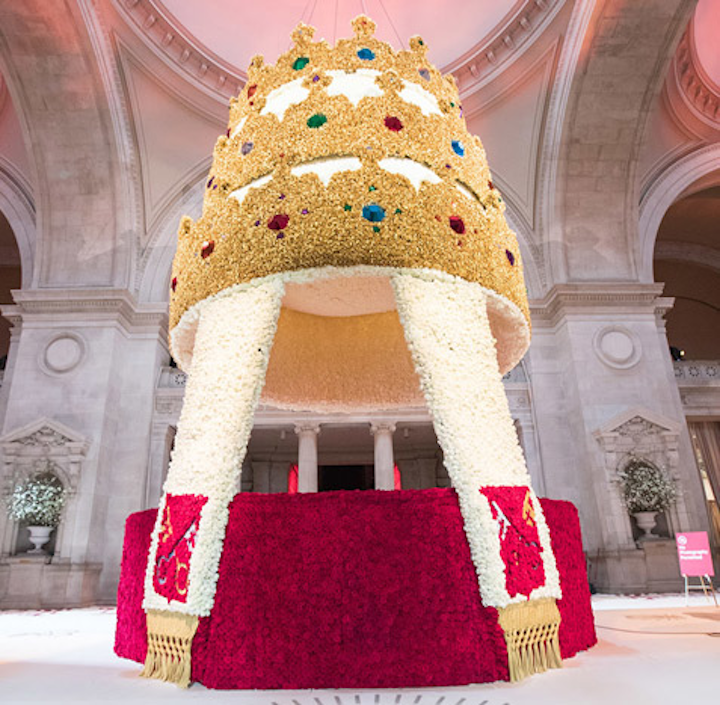 Photo: Getty Images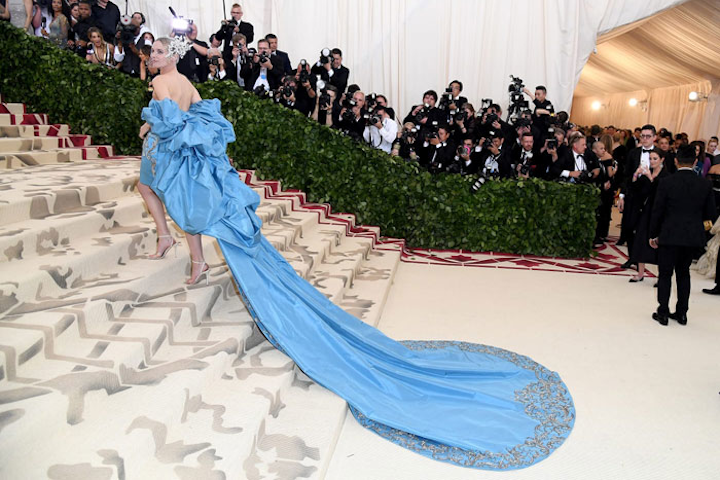 Photo: Getty Images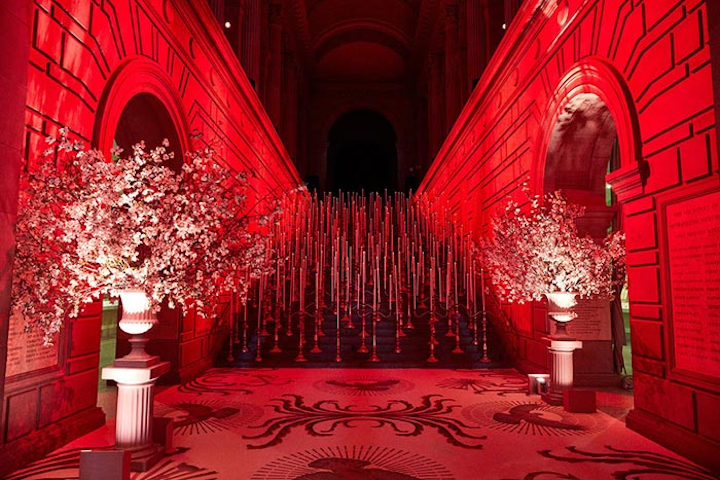 Photo: Getty Images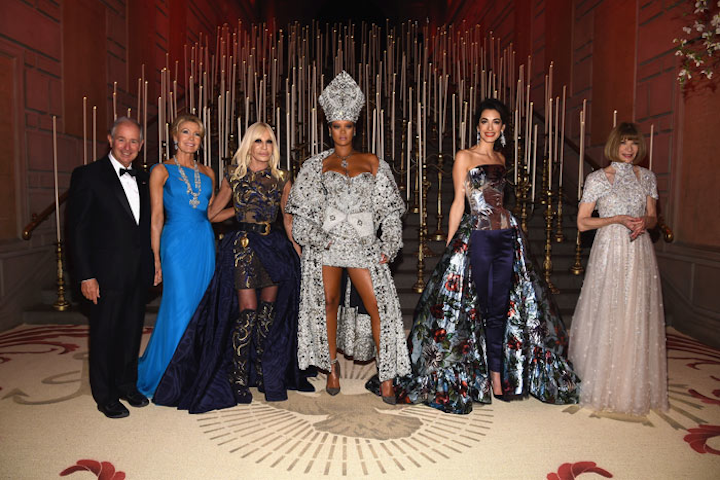 Photo: Dimitrios Kambouris/MG18/Getty Images for The Met Museum/Vogue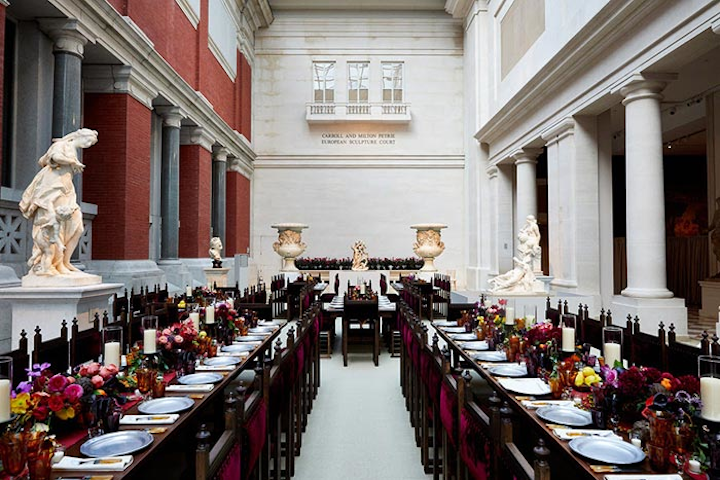 Photo: Getty Images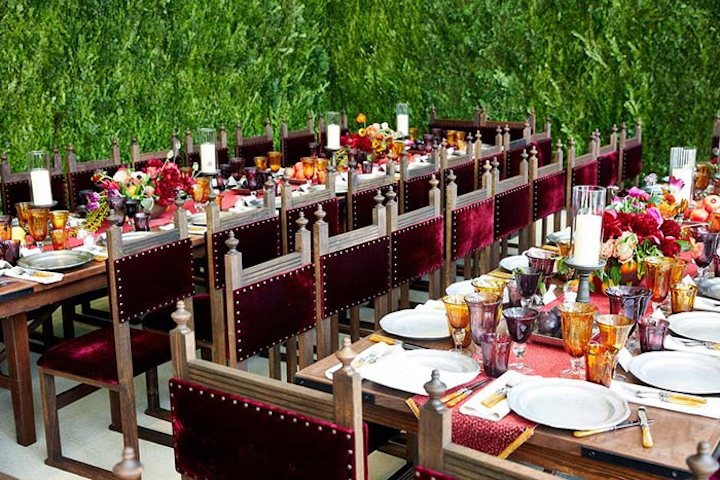 Photo: Getty Images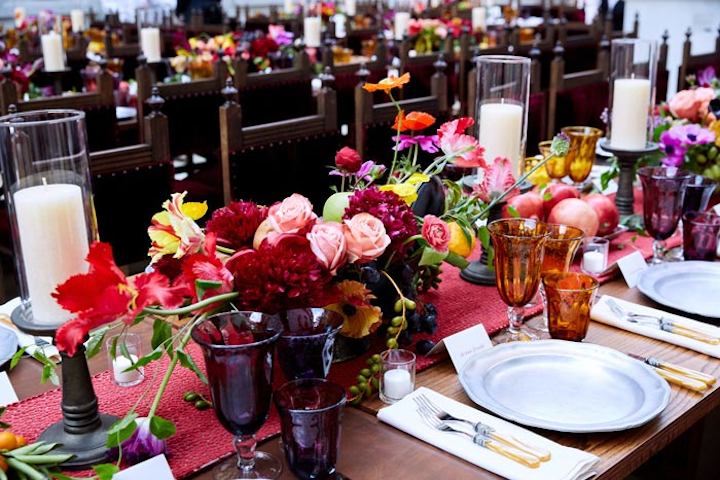 Photo: Taylor Jewell/Getty Images for Vogue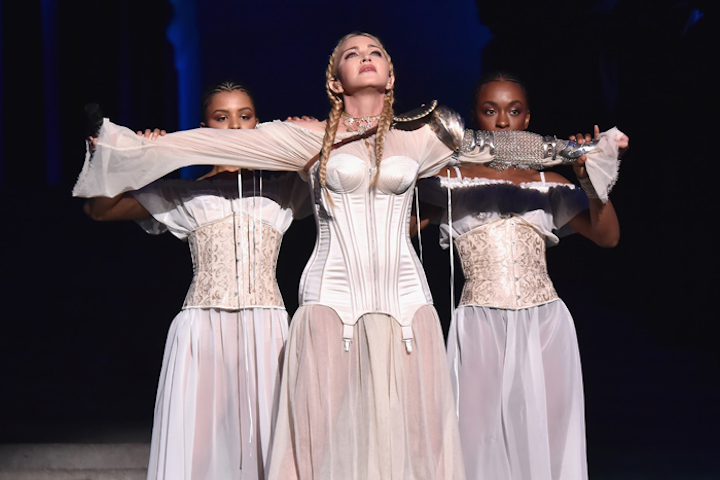 Photo: Kevin Mazur/MG18/Getty Images for The Met Museum/Vogue
Featured Venues/Suppliers: