Too Much Information
How online leaks impact security efforts, and what planners are doing about it.
May 25, 2007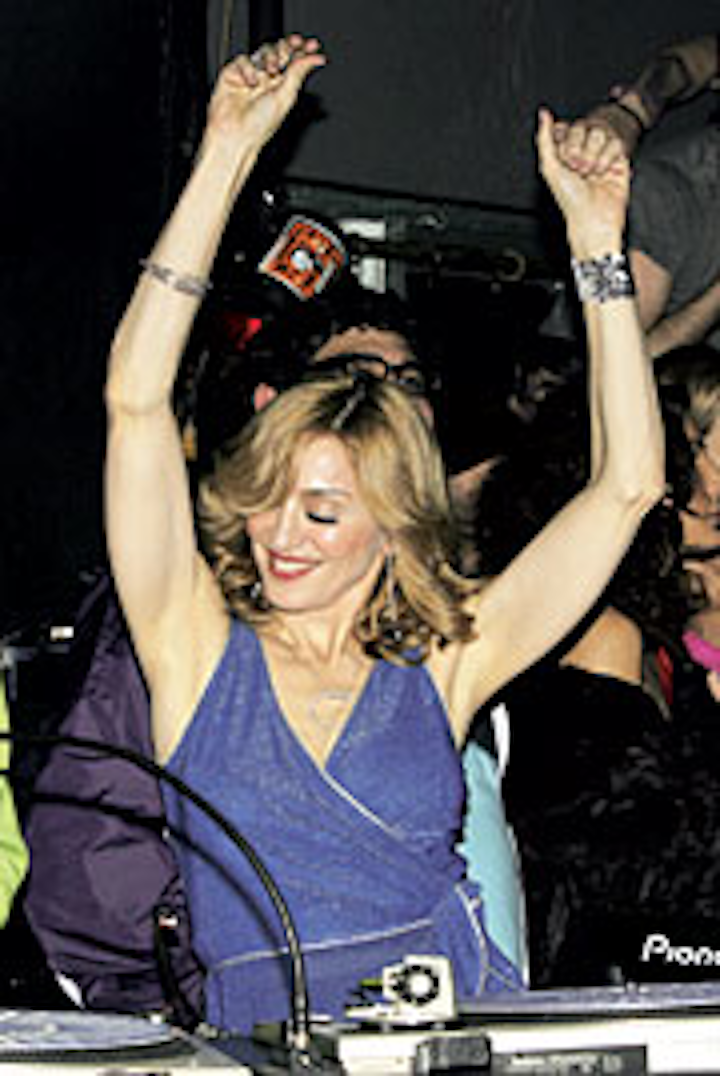 Photo: Frank Micelotta/Getty Images
"We had Madonna guest-DJ when she was doing promotion for
Confessions on a Dance Floor
. We kept the tightest lid on that. Twenty-four hours out, it was leaked on
Gawker
, and my phone was ringing off the hook."
That's Thomas Onorato, partner at Onorato Wixom, the firm that oversees PR for über-hip DJs du jour the MisShapes and the weekly New York party of the same name.
"I was on the phone with [then Gawker coeditor] Jessica Coen, begging her, 'Please, please, take it down.'"Well, she didn't. The result? Vehement denials to the press from the OW offices (faced with the threat that Her Madgesty might pull out) and, ultimately, a line down the block and around the corner from the party. "It went from being a secret surprise to being an open secret," Onorato says. (Madonna's set, by the way, went off without incident.)
These days, events that are exclusive, invite only, or just not open to the general public are increasingly vulnerable to online chatter. Before events happen, blogs, gossip sites, and message boards are spreading the word—with details such as date, time, location, and V.I.P. guests—leaving the hosts to deal with the results. And celebrity parties aren't the only targets: Gawker and
The New York Observer
both put details about dozens of corporate holiday parties online this past December.
The result is a new focus on security, necessitating increased vigilance at the door, monitoring of online activity, and agility in adapting to the release of information that anyone with an Internet connection can access.
"It used to be a day or two before people found out about events. Now it's immediately," says Tony Alverti, president and C.E.O. of Los Angeles-based security firm Five-O Inc. "[Bloggers are] literally five minutes behind you. A lot of times [they post information] before I even tell the officers working the event." Alverti reports that it's not uncommon for him to get calls from paparazzi, saying, "We just got this information on such-and-such blog." The hemorrhaging of intelligence is so extreme that Alverti employs two full-time staffers just to monitor blogs and other Internet sites for information relevant to the company's business.
"It's crazy how these blogs and sites obtain invites," says Carol Cho, events and production manager for
Surface
magazine. She says the results are more irritating than anything else. Cho, whose events cater to creative types at design and fashion houses, often receives phone calls with requests to be added to an event's list from people who are decidedly not in the magazine's target audience. "Like, some IT guy," she says. "With smaller events, it gets problematic. If an event is for 150 to 200 people, it makes it more difficult."
Jess Atkins, communications director for Spec Entertainment, says it's easy to pick out those people who were invited to an event from those who found out about it online. That said, when the information hits the Web, she needs extra help to deal with the increased crowds. "I'll hire additional security in the event of preleaked items, for sure," she says.
It is, in fact, the smaller events that get hit hardest if word gets out. Barry Meyerson, president of Meyerson Associates Inc., explains that larger events (which may court media coverage) often have advance security measures in place to handle a big turnout. "It's orderly, and it's not a problem no matter how many people show up," he says.
It's another story when information about a small private event that's been kept under wraps for weeks, if not months, escapes into the blogosphere. Such was the case with a Calvin Klein fragrance launch in March, held at a loft in New York's garment district. A day before the event, details about the location appeared on PageSix.com and on assorted blogs; Meyerson beefed up security, but that didn't stop as many as 500 people from showing up for an event that could only accommodate 250. In a similar scenario, Meyerson's firm worked an Absolut-sponsored intimate concert by Lenny Kravitz. When several nightlife blogs published news of the gig (along with the address of the venue), the result was, as Meyerson puts it, "a security nightmare."
Blogs aren't the only outlets making life more difficult for planners and security professionals. Ryan Heil, a managing partner at Livestyle Entertainment, produced what was supposed to be a top-secret Metallica show as part of the Sundance Film Festival in January 2006. Prior to the concert, a fan posted details on a message board, and word spread like wildfi re. "It went from being more or less a private show for about 900 people to six to seven thousand people showing up on Main Street [in Park City, Utah] trying to get in without a ticket."
Fortunately, both the Park City and Salt Lake City police departments were already involved. They increased the police force threefold, and the event took place with no issues.
On the flip side of the relationship are the bloggers and Webmasters posting the items. In an email interview, the anonymous poster behind the
Party Crasher blog
on the online community site NYC.com offered little sympathy for event planners. "If people aren't forming a line outside your event door, it's not really a success, is it?" says the blogger, who posts invites to both public and private events. What's the motivation? "The betterment of mankind," as well as critiquing the planning community: "Really, I don't think kids are attending enough quality events these days. [It's] always the same old party promoters and the same old events."
Complicating matters is what many planners admit is the double-edged sword of dealing with these updated-in-real-time, perhaps less reverential online media outlets, from the established to the fringe. Sometimes, the same sites that cause headaches can serve as helpful PR outlets.
"We'll use blogs to leak information and create hype and buzz, but we'll always get the client's permission," Heil says. "It's a corporate and marketing objective. You want people to say [your event] is the hottest party in town, that everyone's trying to get in. So [blogs] can be used as a potential tool."
"Gawker is a perfect example," Cho says. "Media people leak information to it, and it's obvious [they did] if there's too much information, but sometimes it passes and it's great PR." Understandably, security staffers are less sympathetic to this perspective, but many seem resigned to the fact that at this point, there's no stopping the machine. "No matter what you do, it's out there," says Dave Eisenhauer, senior vice president at Silver Seal Security. He adds, "I have to say, most of it's pretty accurate."