All Good in the \'Hood
Good magazine invited its readers to mingle with local vendors and nonprofit partners in one of Chicago\'s most architecturally minded venues.
August 26, 2008
River West's Salvage One opened the doors of its sprawling warehouse space to some 800 Good magazine subscribers and curious partygoers Friday night. The event benefited each of the charitably minded media company's 12 nonprofit partners, including Room to Read, 826 National, Slow Food, and Teach for America. Serving as a Chicago debut for the magazine, the party was free to subscrobers, while a $20 fee applied to anyone else who wanted to check it out, with 100 percent of the proceeds going directly to the nonprofit partners. 

Good magazine events director Carol Cho planned the entire event in three months. Cho said she was excited about the Salvage One space, in part, for its museum-like qualities. "There's something to see in every corner … straight down to the doorknobs," she said. Among those intricate details were stained-glass windows, vintage columns, 19th-century school desks, crystal chandeliers, and old barbershop chairs.
After entering through sapphire-blue velvet drapes, guests gathered around a sleek antique bar offering Ketel One vodka and Flor de Cana rum cocktails, as well as Peak Organic beers. Non-alcoholic beverages included Vitamin Water, Embodi juices, and Mighty Leaf Tea. All drinks were served in compostable cups, and recycling stations could be found in every corner, as could signage encouraging guests to reuse their drinkware. In another eco-friendly initiative, a bike valet provided by the Chicagoland Bicycle Federation found safe spots for guests' two-wheelers.

Crafty lighting filled the rather dim space, including red gobos of Good's logo and individually illuminated activity stations. These interactive booths featured an array of local vendors that provided product samples for a small fee ($2 to $5). The Balanced Kitchen, for one, offered slices of cashew nut cheese with caraway flax seed crackers, while Cru Cacao boasted an assortment of organic vegan truffles. Bleeding Heart Bakery brought in more than 200 cupcakes for its "D.I.Y. Cupcake" station, where guests paid $2 to dress up their chocolate- or vanilla-frosted vegan cupcakes. In other areas partitioned by antique wooden columns, guests could settle into vintage chairs and sofas to thumb through issues of Good.

Interactive "way finding" maps (complete with illustrations and quirky captions) helped guests navigate to the second floor for ping pong, free T-shirt silk screening, and live shows by Flosstradamus, Hollywood Holt, and Willy Joy. In addition to two floors of activities and entertainment, Salvage One allowed guests to commingle in its charming courtyard, where more artifacts could be found. A number of people crowded around the bathtub fountain to snap photos, while others appreciated terra-cotta statuettes and torch-lit ponds. The courtyard also hosted a grilling station with meat and veggie skewers by Le Cense Beef.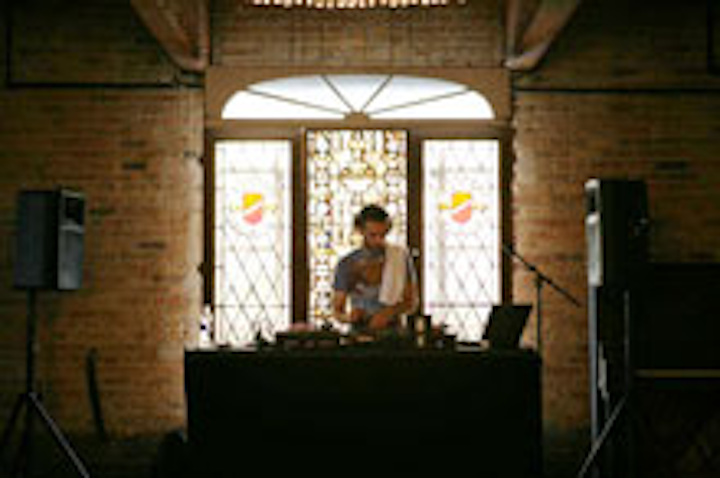 Photo: Jeremy Farmer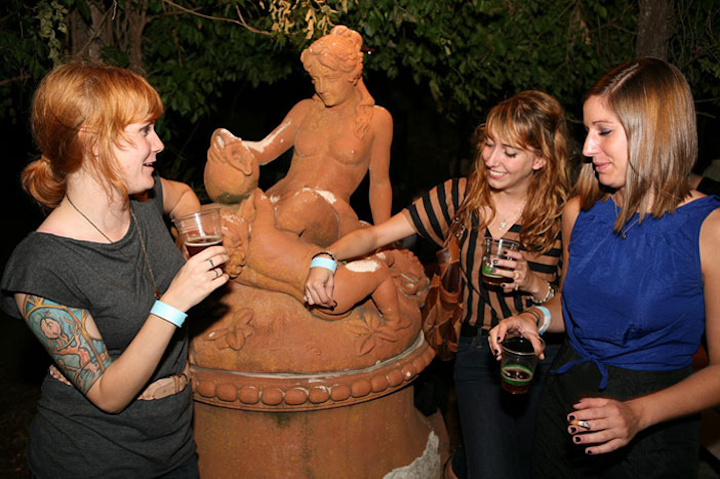 Photo: Jeremy Farmer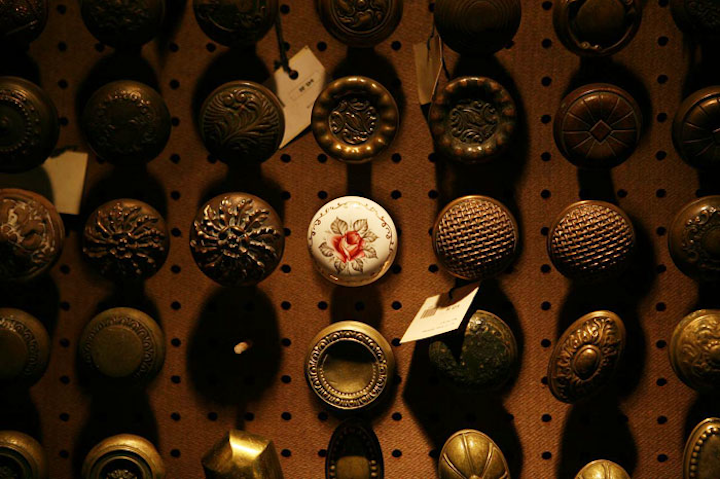 Photo: Jeremy Farmer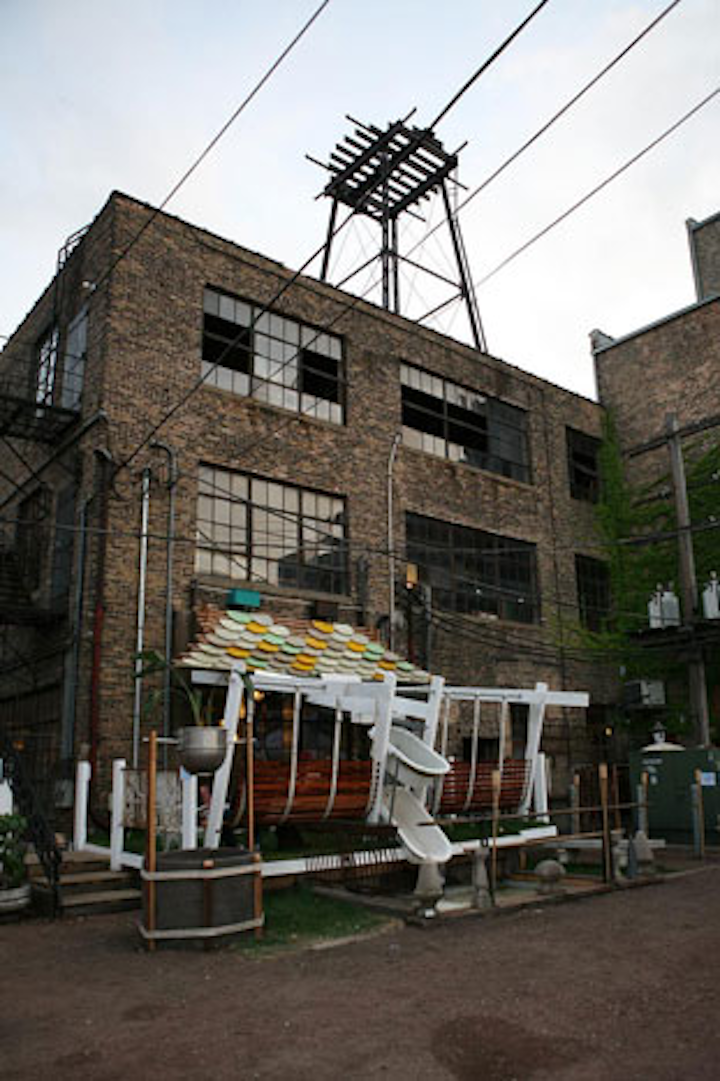 Photo: Jeremy Farmer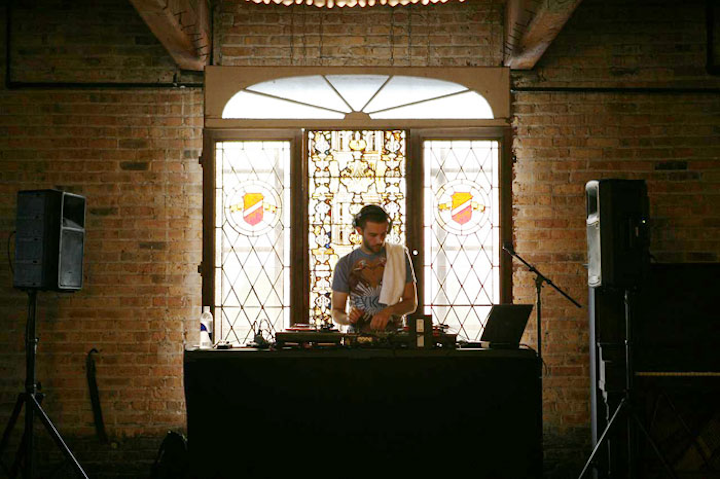 Photo: Jeremy Farmer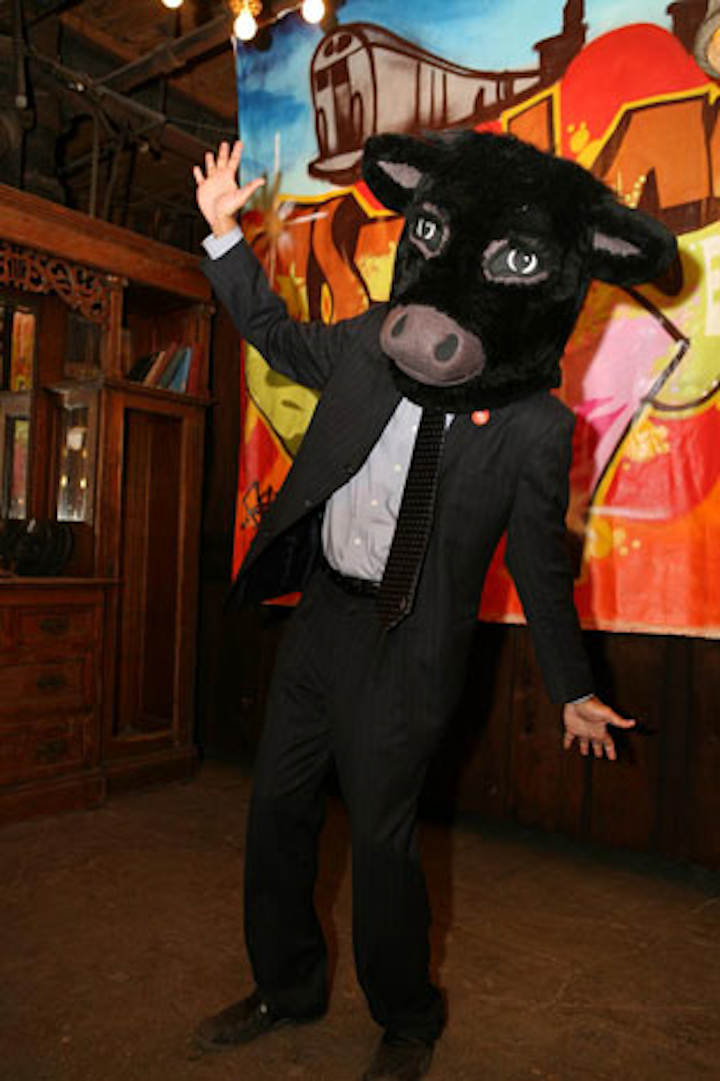 Photo: Jeremy Farmer
Featured Venues/Suppliers: