See the Colorful Ways This Gala Celebrated Human Rights
Sponsors including Lexus, Macy's, and Google supported the 21st Annual Human Rights Campaign National Dinner, which was headlined by Hillary Clinton.
November 8, 2017
Every year, the Human Rights Campaign's National Dinner attracts thousands of guests and renowned speakers. This year, 3,500 people gathered at the Walter E. Washington Convention Center on October 28 for the 21st annual H.R.C. National Dinner, headlined by Hillary Rodham Clinton.
Per tradition, the decor at the sold-out dinner is informed by a single-word theme that serves as a call to action. The 2017 theme centered around the word "Rise," and the word informed everything from the color scheme to signage in the silent auction activation.
Guests entered the cocktail reception by walking along a white carpet "sponsor experience" with welcome signage and sponsor graphics, while mirrored circles and a glowing globe hovered overhead. These rounded shapes evoked the rising sun, according to a rep from event designer and general contractor Hargrove. The color scheme of sunshine-y oranges and yellows and blues used in the decor evoked both a morning sunrise and the blue and yellow of the campaign's logo. Near the wall of sponsors, life-sized mirrored silhouettes were meant to encourage guests to see themselves as a key aspect of philanthropy.
Mirrors played out in other areas of the reception too, with giant mirrored letters spelling out "Rise" in a bar area. Large "Rise" letters also drew attention to the silent auction. A circular screen hanging from the ceiling served as a beacon to draw guests toward the items in the auction. Other attention-grabbing attractions included a Lexus decked out with neon lights, a display with clothing from Macy's, and a Wells Fargo photo booth.
After the reception, guests walked into the dining area which had been concealed by drapes to hear from Clinton and speakers including Amazon C.E.O. Jeff Bezos, tennis icon Billie Jean King, Gold Star father Khizr Khan, actress Uzo Aduba, and U.S. Senator Kamala D. Harris, along with a musical performance from Joe Jonas's band DNCE.
The dinner's producers were Christopher Speron, Mollie Levin, and Richard Gagliano of the Human Rights Campaign. The event raised $3.5 million.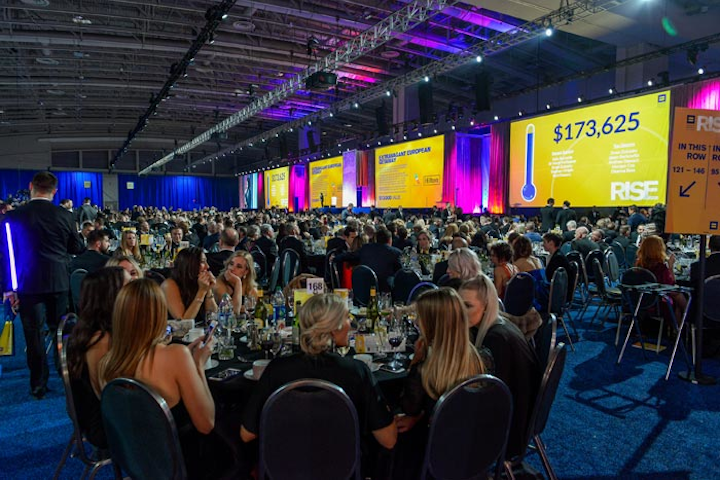 Photo: FotoBriceno
Photo: FotoBriceno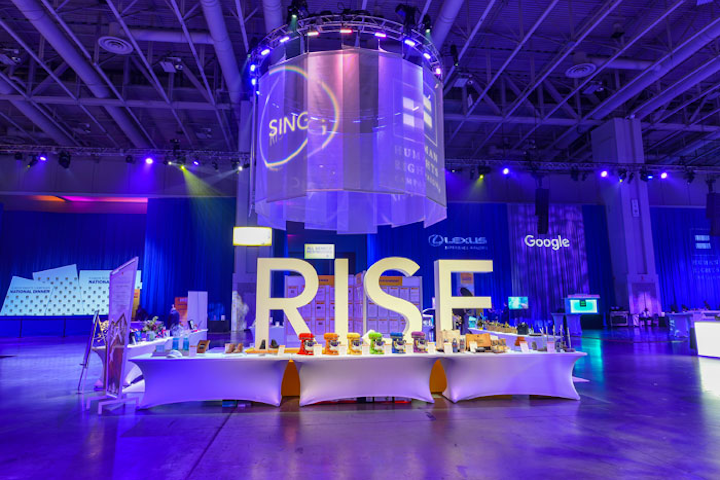 Photo: FotoBriceno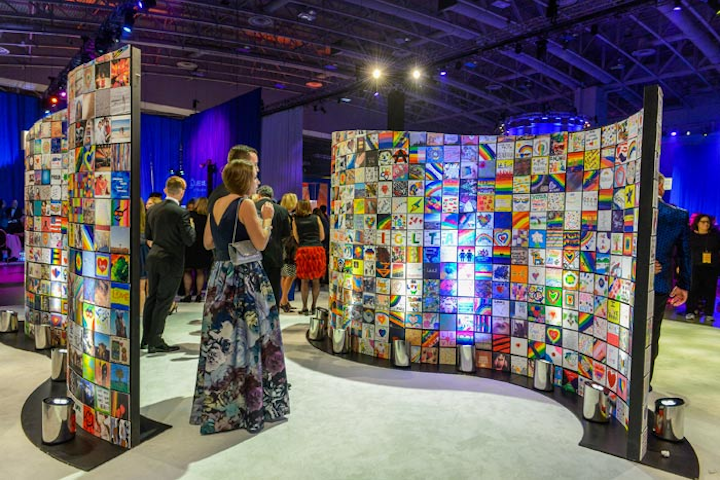 Photo: FotoBriceno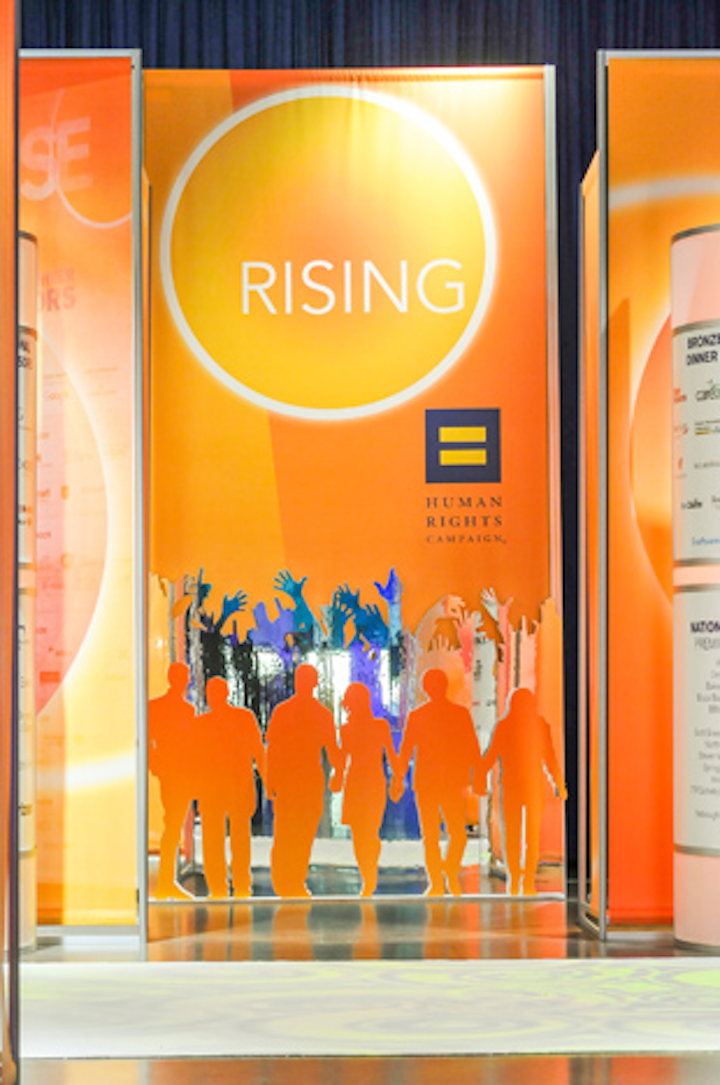 Photo: FotoBriceno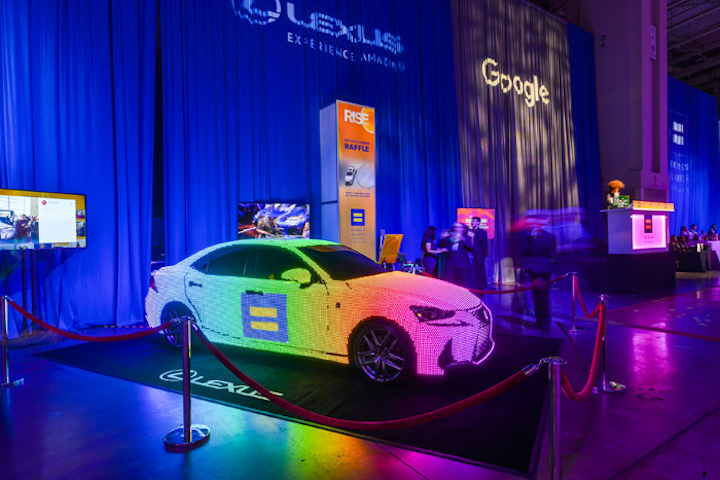 Photo: FotoBriceno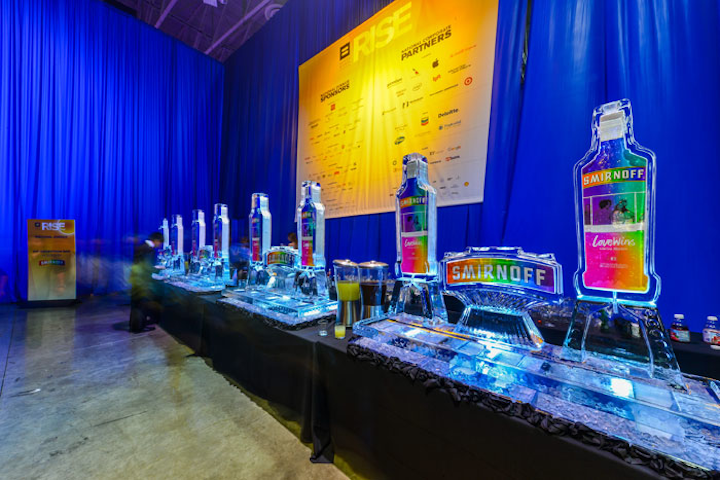 Photo: FotoBriceno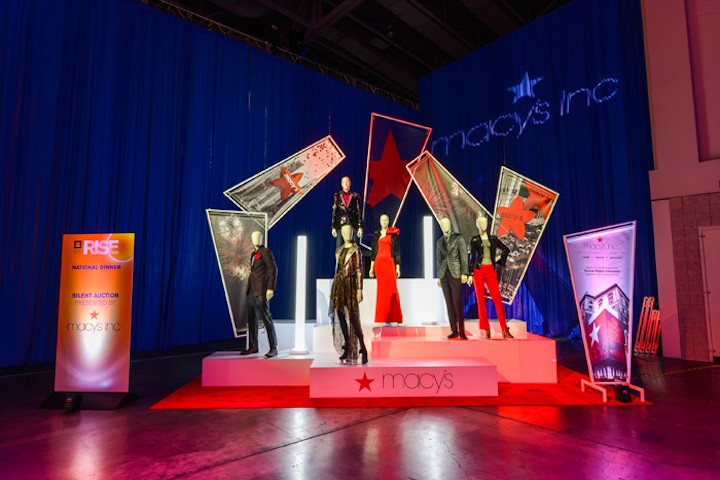 Photo: FotoBriceno
Photo: FotoBriceno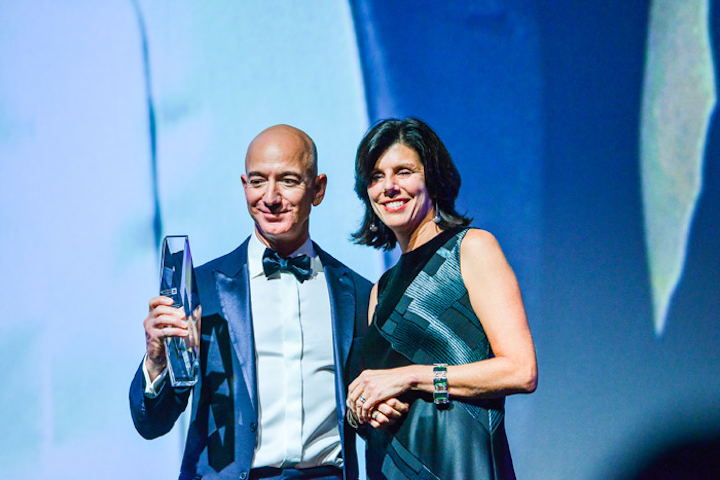 Photo: FotoBriceno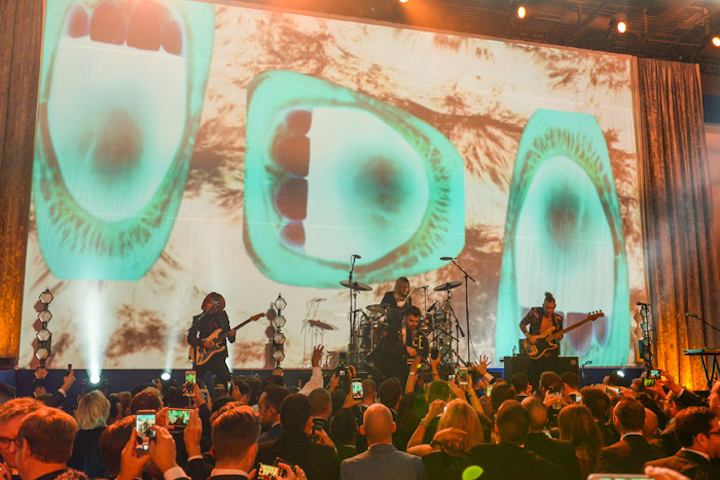 Photo: FotoBriceno
Featured Venues/Suppliers: