WE TV Fetes \'Braxton\' With \'Feminine, Sophisticated\' Party Atop the London
April 11, 2011
WE TV's new Braxton Family Values—a show about singer Toni Braxton, her four sisters, and their mother—is a program fueled by plenty of beauty and estrogen. Appropriately, then, the party to launch the new program atop the London West Hollywood had a decidedly feminine, fancy look. "WE TV's goal was to introduce the network's new look and brand, 'Life as WE Know It,' in a sleek and fun way by infusing the network's core brand attributes into the environment—stylish, feminine, engaging, sophisticated, and friendly," said WE TV and Wedding Central manager of partnerships and events Antonia Baker, who tapped Jason Wanderer and Precision Event Group to produce it.
About 350 attendees, including celebrity guests Gabrielle Union and Elise Neal, along with press, WE executives, clients, and Braxton family members and friends, found the London's rooftop awash in pink and white. Lush pink blooms from C.J. Matsumoto topped tables, and hemispheres of pink blooms floated in the pool; foam spheres 60 percent covered in flowers were attached to weights at the bottom of the pool to achieve the look.  
To add branding to the property's existing palm planters, the Precision Event Group team used temporary adhesives that would allow for the signage to stay in place but not destroy the planters' original finish. DJ Kiss, flown in from New York, spun from a booth fronted with dripping crystals. Plush seating from Luxe Event Rentals & Decor and lamplike Kindle heaters from Classic Party Rentals created a chic, residential look.
Wanderer explained that the pool was open to hotel guests until 4 p.m. and the event began at 7, necessitating a tight turnaround. Further, unpredictable weather encouraged the production team to use the hotel's roof deck, where a tent was already set up, as a backup plan. "As we knew the weather would be changing until the start of load-in and did not want to be forced to make a decision on the exact location days in advance, we designed two configurations for the event," Wanderer said. "Each design used the same elements in both scenarios; therefore, we confirmed our furniture, lighting, audio, video, rentals, and floral, but would use them differently based on the pool or tent location. We had two complete decor, lighting, video, and ground plans that we clutched until 1 a.m. on show day, when we began the overnight load-in and felt confident that the weather would allow us to host the event successfully at the pool."

In addition to the premiere party in L.A., Baker explained that WE will host intimate press screenings in Atlanta and New York.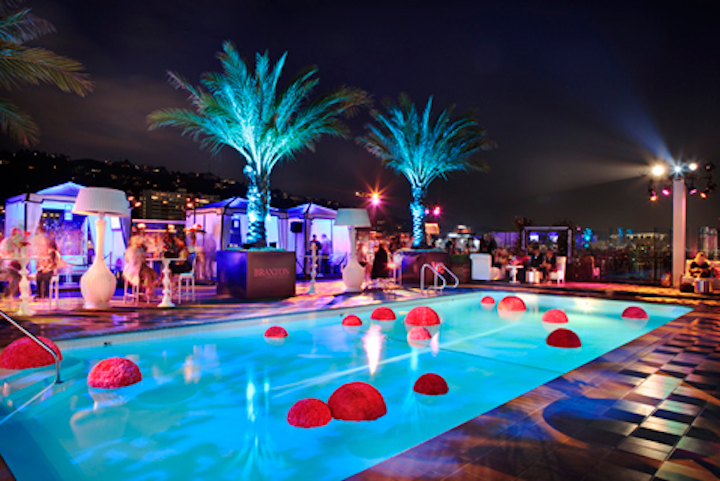 Photo: Dale Wilcox Photography/DWP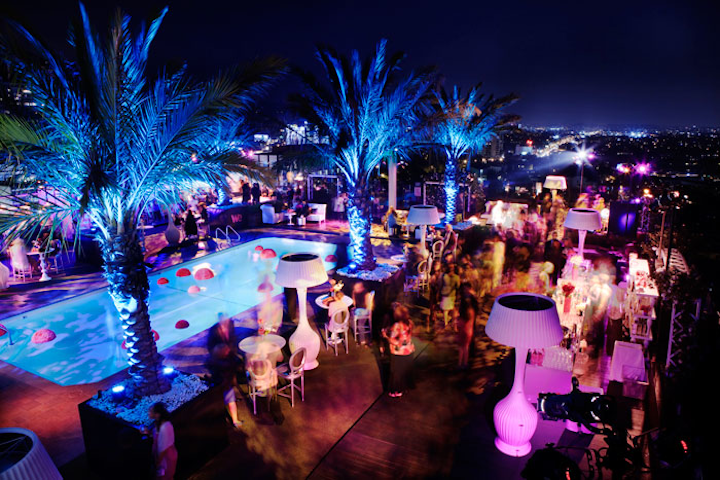 Photo: Dale Wilcox Photography/DWP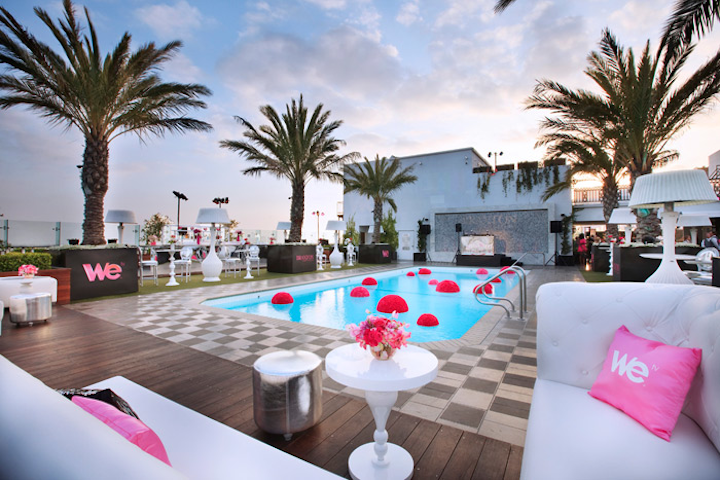 Photo: Dale Wilcox Photography/DWP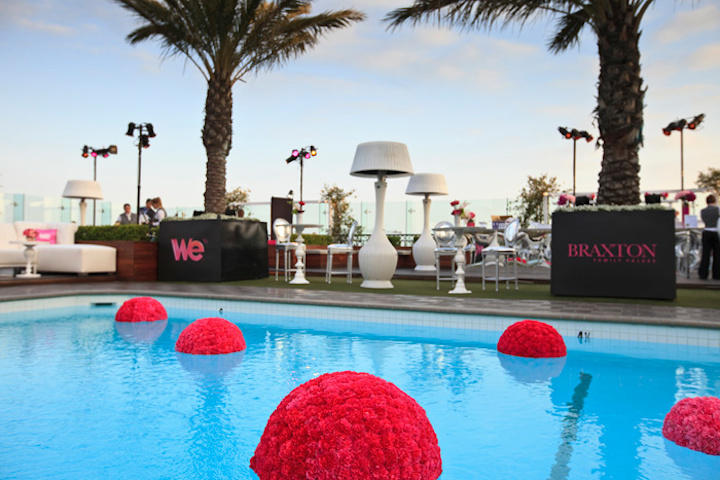 Photo: Dale Wilcox Photography/DWP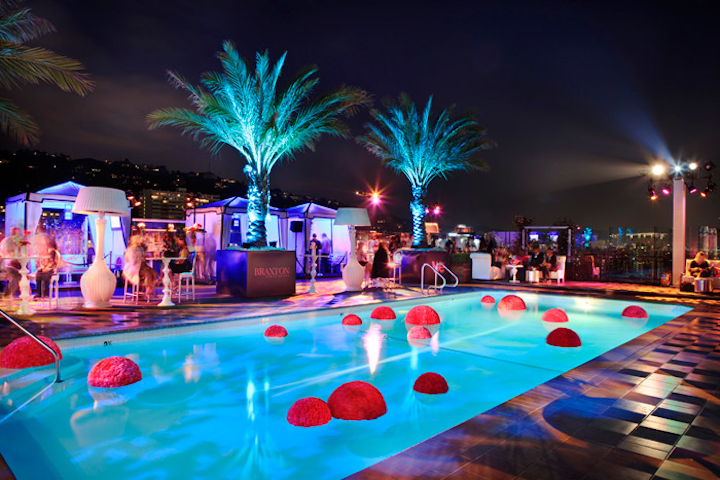 Photo: Dale Wilcox Photography/DWP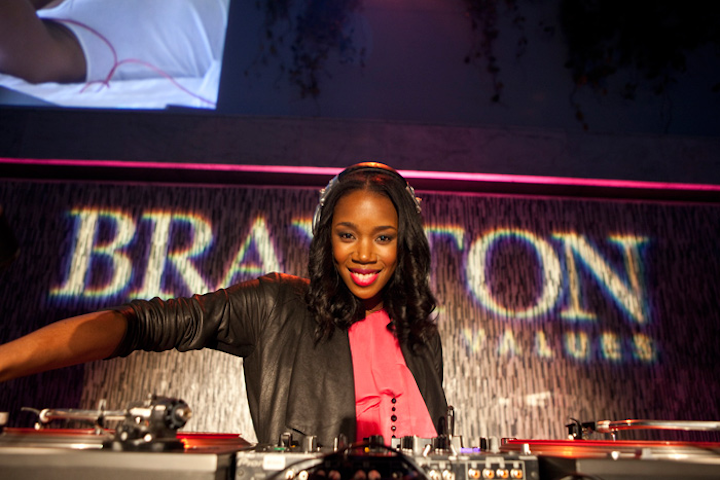 Photo: Dale Wilcox Photography/DWP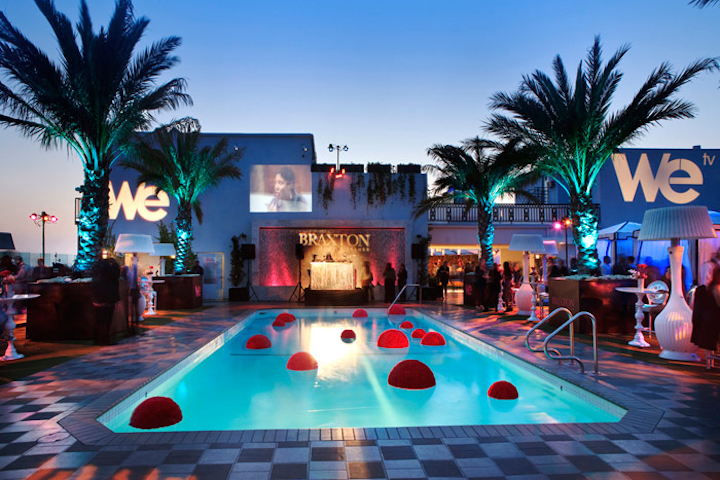 Photo: Dale Wilcox Photography/DWP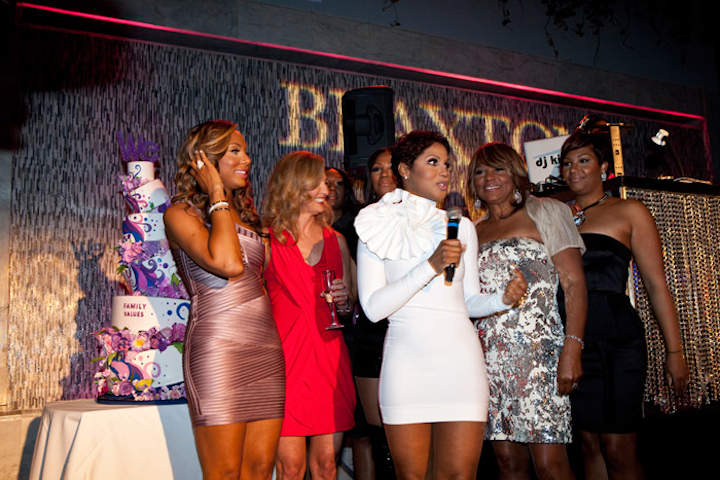 Photo: Dale Wilcox Photography/DWP
Featured Venues/Suppliers: