Celebrity Wedding Planner Sharon Sacks's 8 Rules for Events
The veteran event planner shares her biggest tips and tricks and explains why she never says "no."
April 24, 2014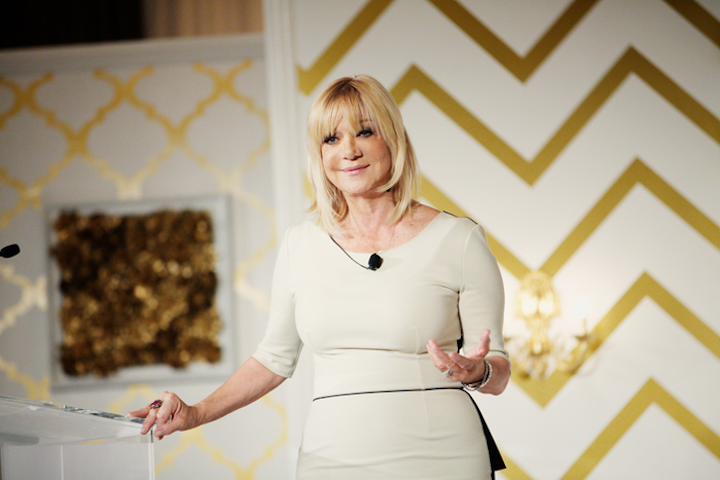 Photo: Scott Clark/Readyluck
Sharon Sacks is the president and founder of Los Angeles-based Sacks Productions, where, over the past 25 years, she has produced events for clients including former President Bill Clinton, Prince Andrew, and Kim Kardashian. Recent events include Michael Jordan's wedding and Gwen Stefani's baby shower.

1. Choose the right team. Surround yourself with people who will complement each other and whose skill sets are as diverse and widespread as each event. It is important to hand-select a team that you feel can make the event come to life. As event planners, we are only as good as our teams.

2. Be a trendsetter. Don't follow the trends of the season—set them. Every event is a moving work of art. Never be afraid to try something new, creative, and inventive. Take a chance, be a little risky—it always pays off in an exciting way.

3. Form a friendship. It is important to remember it's about the client's dream, not your dream. Make sure you listen to the client's vision and that you clearly understand the experience they want to create for their guests. Ask open-ended questions, and offer up suggestive innovations. It's about a dialogue between you and your [client], not a one-sided conversation.

4. Value your vendors. Your vendors are your family within the industry. They are the ones who will help bring your vision and ideas to fruition. The vendors I work with trust me and ­enjoy working with my team. Make sure you are kind to those who work alongside you to help make the event a success.

5. Set your vision. Be meticulous in your design, selection of materials, and flow of the event. I get inspired by life around me. I utilize vision boards in my office daily to draw inspiration. It's important to me to never do the same thing twice, because each individual client deserves an idea that is unique only to them.

6. Create an experience. From the moment the guests receive their invitation to the days and weeks following the event, it is important that they experience everything. An event is all about the details—you can never include too much. There should always be little pops of "wow" throughout the event to create a memorable and fascinating experience.

7. Always be prepared. The Girl Scouts have it right. In any event, there are so many moving parts; it's not unthinkable that something might go wrong, and it often does. Make sure you are quick on your feet. Think ahead and bring extra supplies, or have vendors on call to help resolve any last-minute mishaps that may occur.

8. Never say no. This is my biggest pet peeve. I don't like being told "no" from vendors, and I never say "no" to my clients. If a client wants something that may not be possible due to venue restrictions or budget restraints, instead of saying "no," offer them another idea, or a solution that will please them just as much. It is important to understand the clients' needs and wants, and to help guide them in a way that lets them have their dream event, all while staying within the realms of reality.
Featured Venues/Suppliers: