Spy Games
For the seventh annual Boobyball, organizers drew inspiration from 007 and encouraged sponsors to create interactive activities to engage guests in the Bond-themed evening.

September 30, 2008
For the playfully named benefit known as the Boobyball, organizers called on sponsors such as Telus and Schick Quattro to create a spy-themed interactive evening on Friday for 900 guests at the Liberty Market Building. "It's not your typical cocktail party," said Lindsay Grange, manager of special events at Rethink Breast Cancer, the fund-raiser's charity. "You're going to have such an experience. It's amazing for our sponsors, too, because they are really able to engage their target audience and get the product in their hands in an interesting and different way. It's not just them handing out a postcard or sticking a postcard in a gift bag, it's them actually interacting with their customers."
The interactive components of this year's event—titled "Boobyball 7: Undercover"—started as guests checked in at a bank of computers that generated their identities for the evening and issued passports. Attendees then had to participate in five activities throughout the night to earn stamps on their passport, which they presented to pick up their gift bags at the end of the night. Inside the party, guests had the chance to participate in target practice, inspired by Rethink's exclusive line of "Fashion Targets Breast Cancer" T-shirts. Attendees could also obtain an access code from one of Schick Quattro's eight undercover agents for a chance to open one of the men's briefcases to win the prize inside, and could try to unlock a vault in the Secret Agent Lounge sponsored by Telus.
This is the fourth year Rethink Breast Cancer has been the charity of choice for the Boobyball benefit, an event created in 2002 by a social club called The Society, Grange said. "The Boobyball is always pressing the boundaries and finding new and different ways to engage guests, and that's what Rethink is all about, thinking differently about breast cancer and how to get the word out about breast cancer."
The Society's co-founders, Ashleigh Dempster and Amanda Blakley, along with a committee of 30 volunteers, worked with Grange to create the theme for the evening, inspired by the new James Bond film, Quantum of Solace, set for release this fall. Committee member Christine Newlands of Paradigm PR said the theme fit well with the spirit of the event because "sometimes you don't want to talk about disease. It's undercover." Newlands also said the venue, a raw warehouse space, had "the right feel for the night...you can imagine Bond breaking into the warehouse and smashing through the windows."
The Design Agency filled the main event space with white lounge furniture and used yellow caution tape to designate V.I.P. seating. Images from old  Bond films broadcast on one wall and two red telephone boxes added to the British spy theme. A Bond-themed Web site, created by Salt & Pepper Design, generated buzz about the event, which sold out more than two weeks in advance. When guests logged onto the site, they could choose to enter as either Ms. Pussy Galore or Mr. Bond. The theme from the 007 films provided the background music, and a brief description of the event discussed the mission for the evening—to inspire a new generation of young philanthropists to get involved and create a future without breast cancer.
"Each year we try to add new elements to our fund-raising initiatives in order to keep things fresh and exciting while still motivating participants to donate," Dempster said. "Leading up to the event we hosted an online eBay auction hosted by Auction Cause. New this year we are launching a Boobyball Birthday party post-event by encouraging people to donate $7 for seven days in celebration of the Boobyball's seventh birthday with a goal of raising $7,777 or more for Rethink."

An online auction featuring items like tickets to a Lenny Kravitz concert and a men's GotStyle makeover continues on eBay until Sunday, October 5.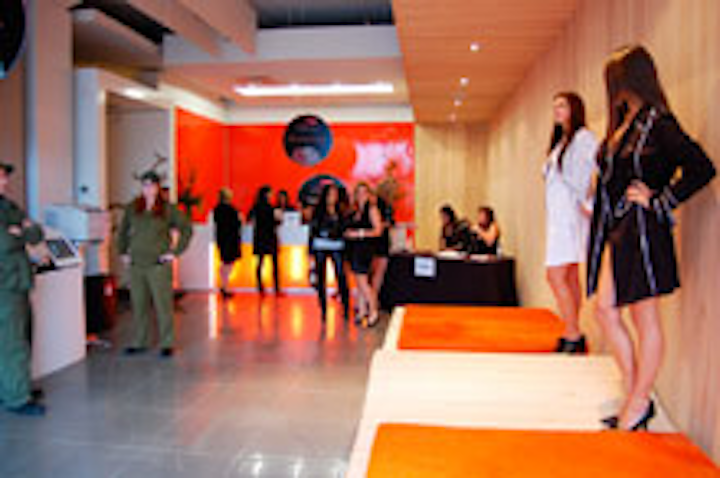 Photo: BizBash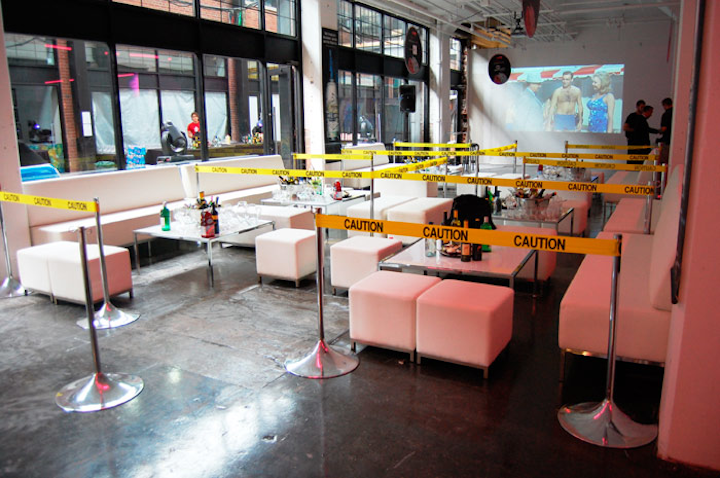 Photo: BizBash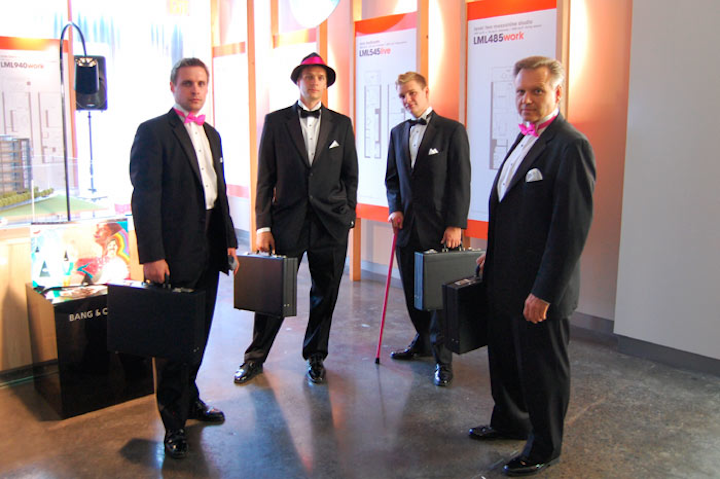 Photo: BizBash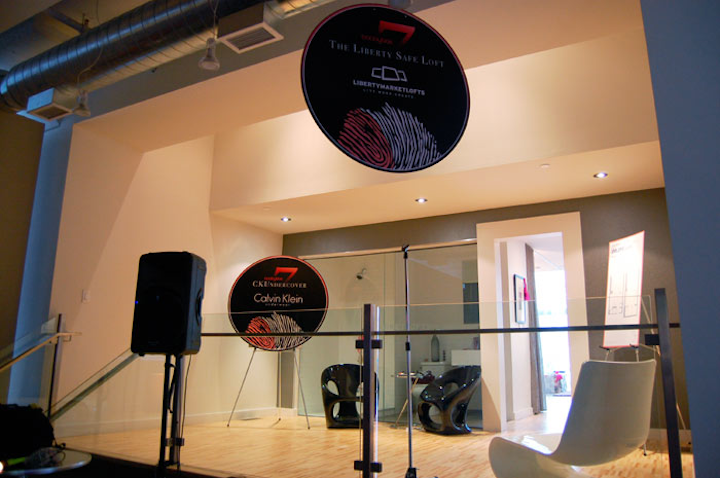 Photo: BizBash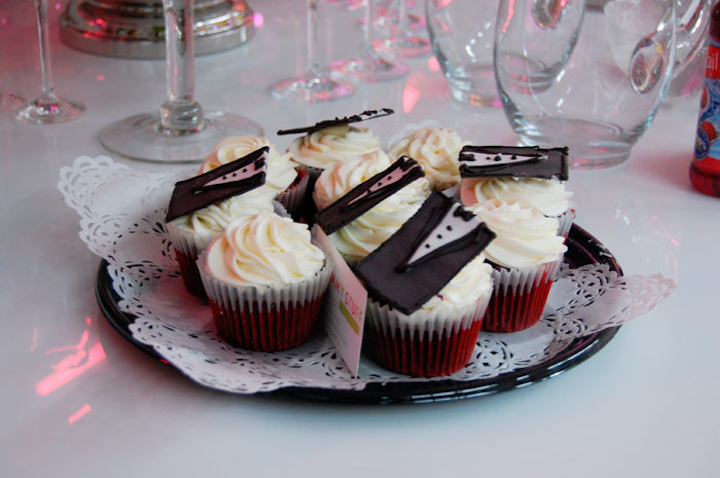 Photo: BizBash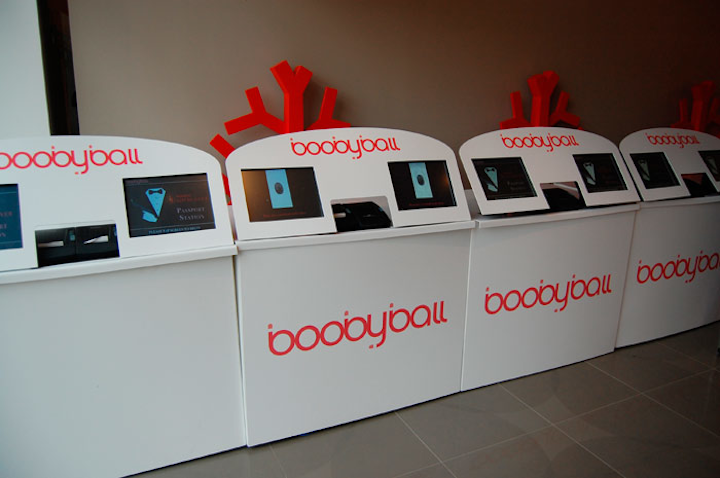 Photo: BizBash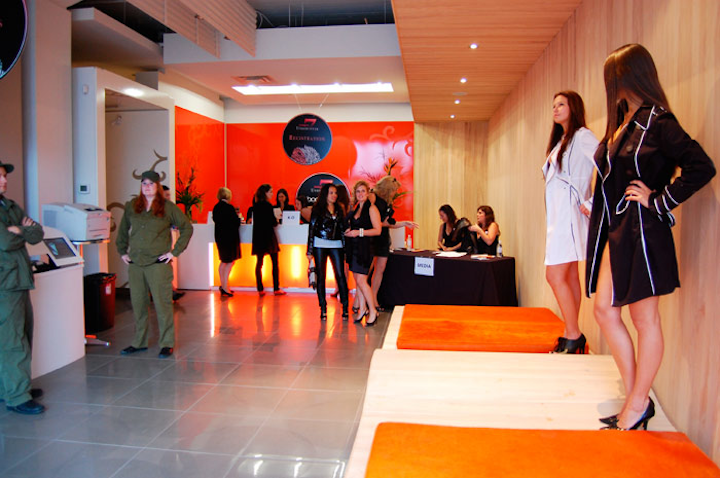 Photo: BizBash
Featured Venues/Suppliers: