NEW YORK—On January 23, New York's historical Sousa House transformed into the House of Philosophy for a one-day influencer event and V.I.P. cocktail hour hosted by the beauty brand. At the helm of the event's experiential design was event planning and production company Eventique, which was tasked with turning four floors of the venue into interactive yet informational displays of four Philosophy collections.
"The whole experience was a hybrid of getting [guests] reacquainted with some of the existing product lines and also introducing a new product line called Nature in a Jar," said Eric Wielander, Eventique's director of strategy and communications, who spent two days setting up the event with a team of seven.
When it came to appealing to the influencer crowd, the Eventique crew tackled the project one Instagram-worthy photo op at a time. "It was definitely part storytelling, but also part being very photogenic," he explained. "It wasn't just one photo moment. The intent was to have multiple—at least one or more in each different part of the house that represented the four different categories [of products] we were playing off of."
From the Nature in a Jar Room's soothing green hues to the Peel, Don't Conceal Room's vibrant shades of pink and yellow, each product's room was played up with color playing a major role. "The one thing that stuck out to us about [Philosophy] was their color palette. They use two different shades of pink; there's a light green; a light yellow," said Wielander. "So we really told the story through very prominent, serene uses of their color palette."
Though Eventique's event production expertise brought the experience from a concept to completion, Philosophy's known branding, of course, shone through—lowercase letters and all. "We were constantly thinking about, 'This activation, this graphic, this message, this tagline—does it feel relevant and right to what we want to say about the brand?'" noted Wielander. "And for the design and fabrication: 'Is it going to be not only something that articulates that message, but also is it going to create this moment with people that makes them want to voluntarily take a picture, share it, or write about it?'"
VENDORS

Catering: Convivium
Fabrication: Cigar Box Studios
Florals: B Floral
Ice Sculptures: Okamoto Studio
Graphics: Bombshell Graphics
Plants: Interior Foliage Design
Production: Eventique
Rentals: Patina Rentals, RentQuest
Venue: Sousa House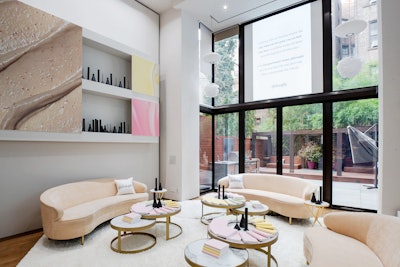 Photo: Jean-Pierre Uys Photography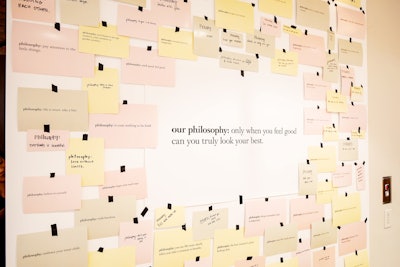 Photo: Jean-Pierre Uys Photography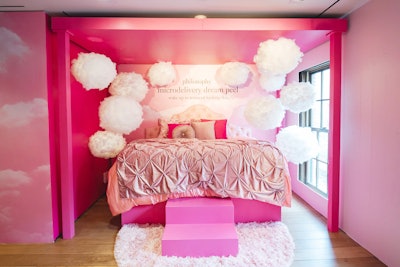 Photo: Jean-Pierre Uys Photography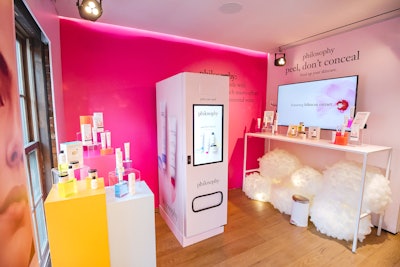 Photo: Jean-Pierre Uys Photography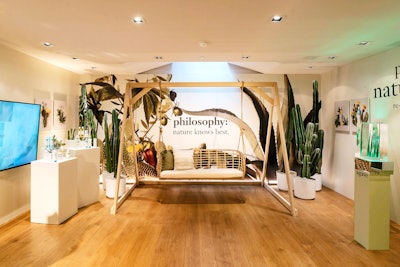 Photo: Jean-Pierre Uys Photography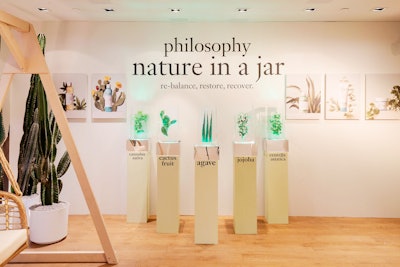 Photo: Jean-Pierre Uys Photography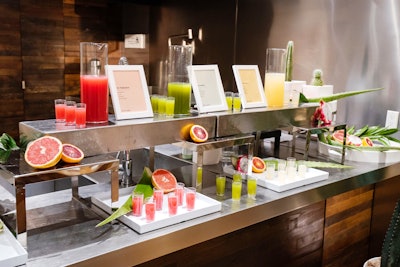 Photo: Jean-Pierre Uys Photography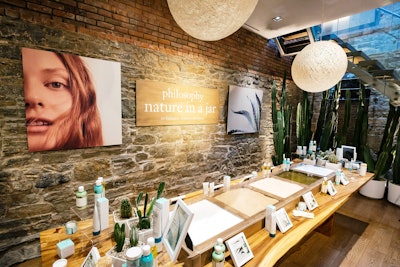 Photo: Jean-Pierre Uys Photography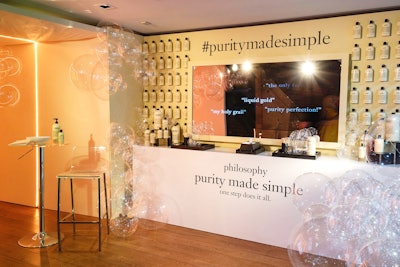 Photo: Jean-Pierre Uys Photography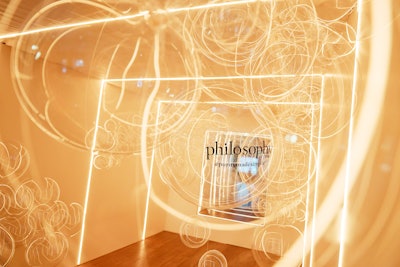 Photo: Jean-Pierre Uys Photography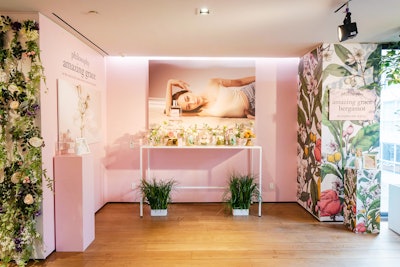 Photo: Jean-Pierre Uys Photography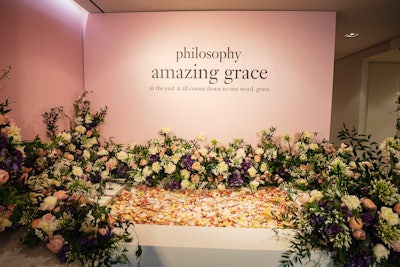 Photo: Jean-Pierre Uys Photography