If given the choice, most planners probably wouldn't opt to share a date with the biggest benefit event in town, but that's just what happened on Thursday, when the Trust for the National Mall's third annual Ball on the Mall went head-to-head with D.C.'s philanthropic Super Bowl, the Washington National Opera Ball. The trust files for a permit from the National Parks Service a year in advance, so it can hold its event on the National Mall, so the date was locked in.
When asked about the scheduling conflict, the trust's event planning and development consultant Allison Signorelli noted the inevitability of multiple events occurring on the same evening during the busy spring benefit season, as well as the target audience of each event. "The Ball on the Mall skews to a different demographic. People in their 30s, 40s, even 20s," Signorelli said. "From our point of view, it was a complete and total sellout, with a waiting list, and we raised a lot of money, and I think [the Opera] would probably say the same thing." The trust also has the lure of a party under a tent on the Mall.
Indeed, the numbers don't lie. The trust also hosted the fourth annual benefit luncheon two days prior, on May 5, and attendance and proceeds for both fund-raising events exceeded 2010's numbers: The luncheon's guest list grew from 850 to 950, while the ball's attendance increased from 700 to more than 900. Combined proceeds rose from $1.5 million to $1.8 million. (Likewise, the Opera Ball drew a record 800 guests, raising $2.6 million.)
The lunch also had a big reveal for the organization: Laura Bush will co‐chair the $350 million fund-raising initiative to restore the National Mall. U.S. Secretary of the Interior Ken Salazar was on hand to make the announcement.
As a nod to the yearlong centennial celebration of the mall's cherry blossom trees, and the launch of the trust's efforts to fund the Cherry Tree Endowment, both the afternoon and evening affairs featured elements inspired by the country of Japan. The trust partnered with the Japanese Embassy to plan the events, meeting with Japanese ambassador Ichiro Fujisaki's wife, Yoriko Fujisaki, for guidance. "We met with Mrs. Fujisaki to talk about how to make it authentic, not an American take on Japan," Signorelli said. At the luncheon, Japanese touches included the performance of a live tea ceremony, taiko drummers at the valet drop-off, and a koto player during the cocktail reception.
A Vista handled the decor for both events, and the evening affair included white origami cranes suspended from the ceiling, Japanese screens and parasols lining the perimeter of the tent, and oversize arrangements of green bamboo and orchids from Philippa Tarrant.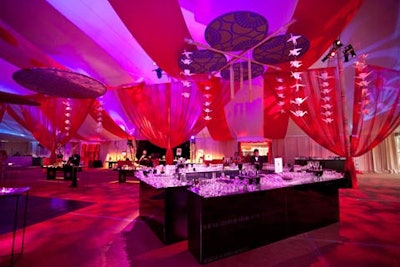 Photo: ImagLink Photos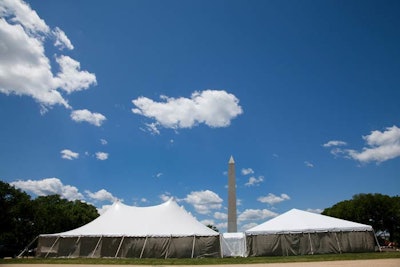 Photo: ImagLink Photos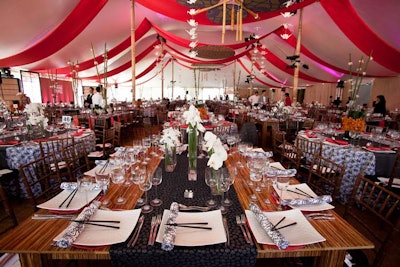 Photo: ImagLink Photos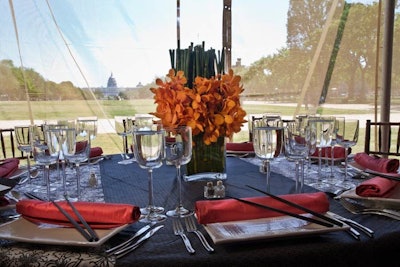 Photo: ImagLink Photos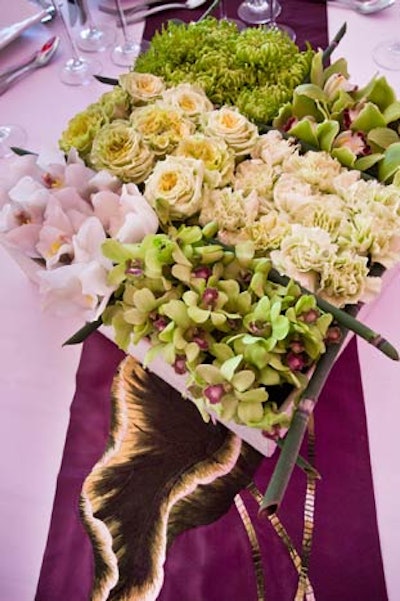 Photo: ImagLink Photos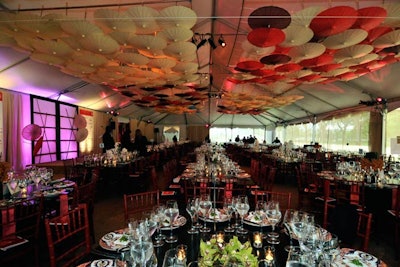 Photo: Vithaya Photography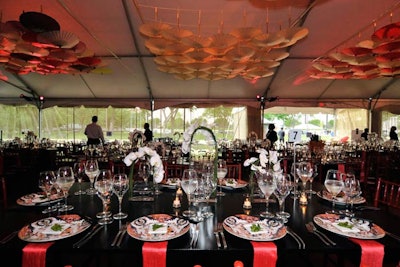 Photo: Vithaya Photography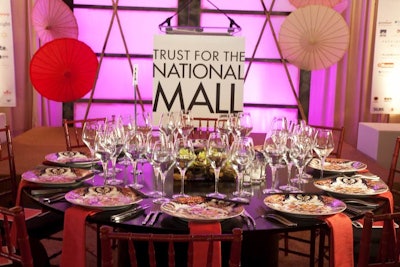 Photo: ImagLink Photos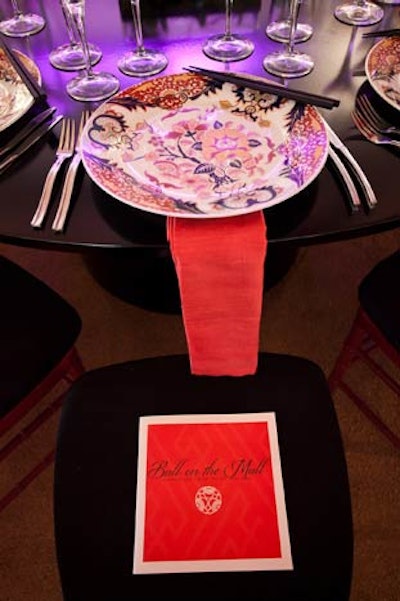 Photo: ImagLink Photos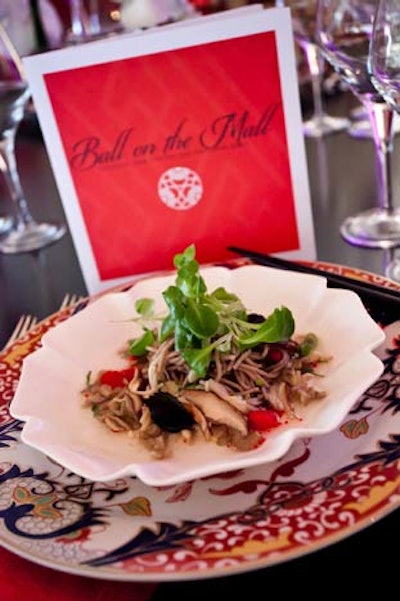 Photo: ImagLink Photos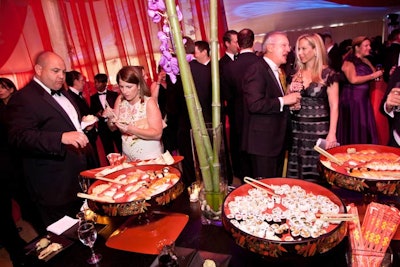 Photo: ImagLink Photos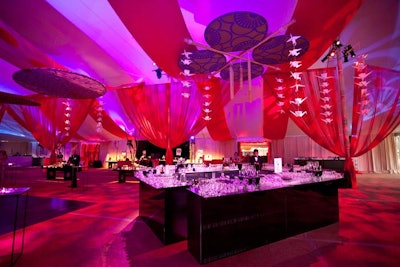 Photo: ImagLink Photos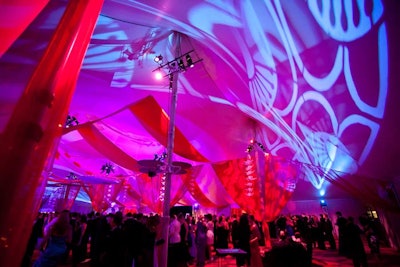 Photo: ImagLink Photos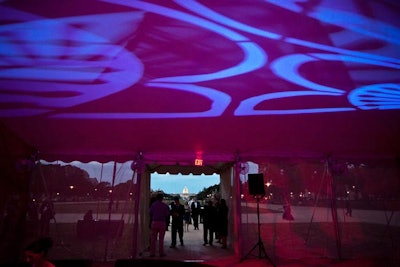 Photo: ImagLink Photos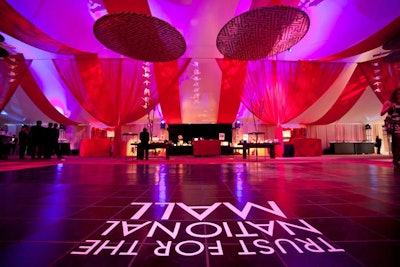 Photo: ImagLink Photos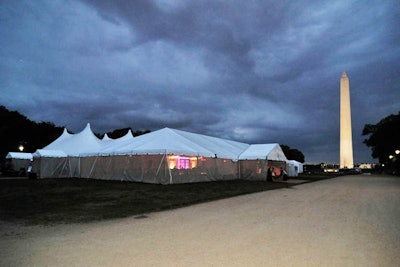 Photo: Vithaya Photography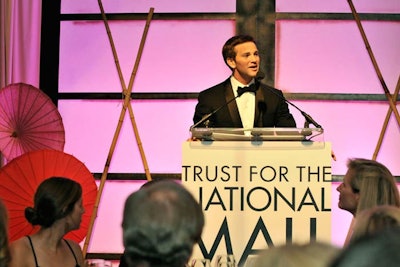 Photo: Vithaya Photography