Double Duty
Audi hosted a cocktail party for more than 360 guests in a downtown parking lot to launch its new sports car and magazine.
June 30, 2009
Although Audi Canada recently opened a new Toronto showroom, the German automobile manufacturer chose to hold the launch of the new Audi R8 V10 sports car and the Canadian edition of Audi Magazine inside a tent in a downtown parking lot Monday. "We wanted to have a good central location with enough space," Karsten Ruwoldt, director of marketing and product management for Audi Canada, said of the Mercer Street venue, located across the street from Hotel Le Germain. "We also have a marketing partnership with the hotel. It's a great partner for our brand and a very good fit for us."
Audi called on InField Marketing Group to plan the event and invited 600 people—owners, dealers, prospective clients—to the cocktail reception, set amid a range of Audi vehicles.
The event drew more than 360 guests, despite the rain. "You never can 100 per cent control the weather, but so far everything is pretty good," Ruwoldt said. Stephanie Fournier, a senior account executive with the InField Marketing Group, said organizers had to get a bigger tent on account of the weather.
Victor Restaurant & Bar catered a cheese station, bartenders from the Martini Club served drinks like the Ultimat Martini (made with Ultimat Vodka), servers from Oyster Boy shucked oysters for guests, and DJ Chris Laroque spun tunes inside the tent, supplied by Higgins Event Rentals. Guests could also nibble on house-cured sausages, prosciutto, marinated vegetables, and preserves at a charcuterie and antipasto station inside the hotel restaurant.
Canadian professional golfer—and 2003 Masters champion—Mike Weir surprised guests when he pulled up in a new R8 V10. "Mike Weir is on the cover of the first issue. He will be here to talk a little bit about his affiliation with Audi and his charitable work," said Ruwoldt, who reported that the new lifestyle magazine will be distributed to all Audi owners who have purchased a vehicle within the past three years. For a $1,000 donation to the Mike Weir Foundation, guests could sign up to test drive the new R8 V10 at a later date.
"It's like two events in one," Ruwoldt said of the cocktail reception. "The Audi R8 V10 will hopefully be an extremely successful line extension of our R8, which launched one and a half years ago and is still sold out. It's a vehicle that definitely is the pinnacle of the Audi brand here in Canada."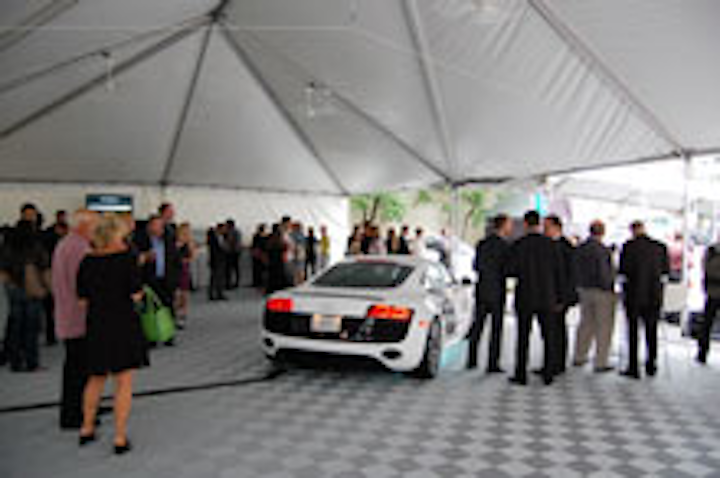 Photo: BizBash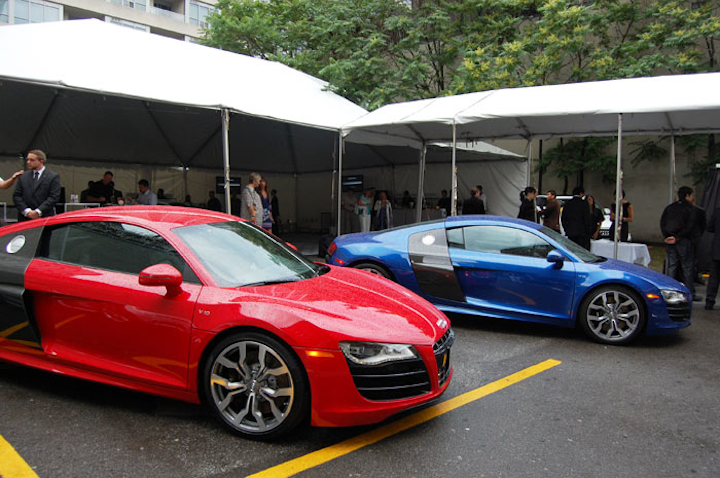 Photo: BizBash
Photo: BizBash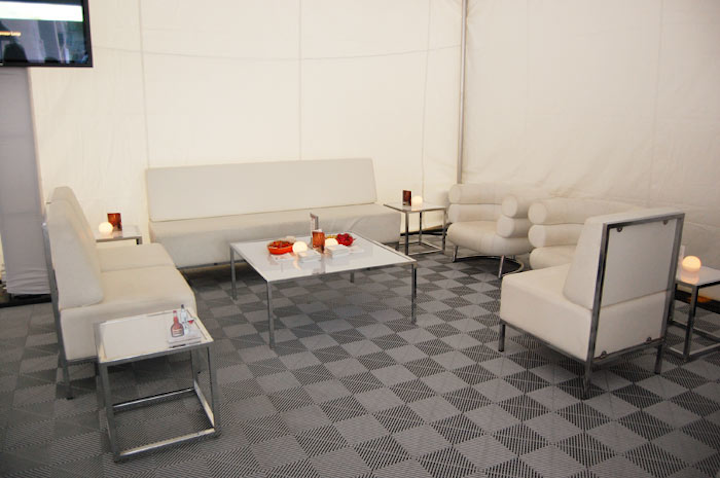 Photo: BizBash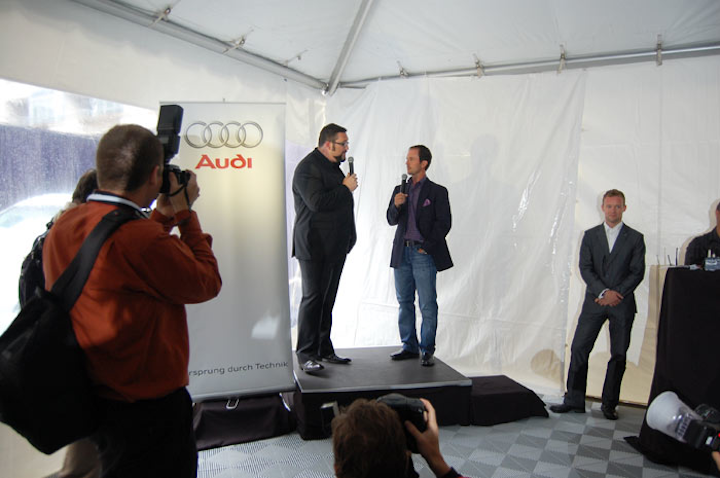 Photo: BizBash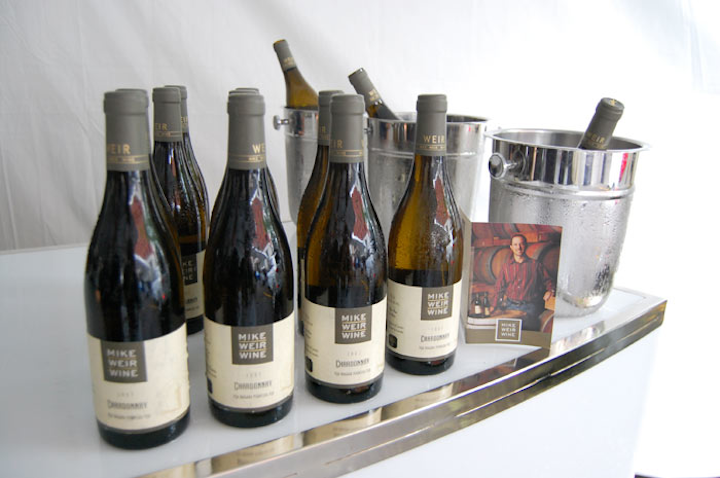 Photo: BizBash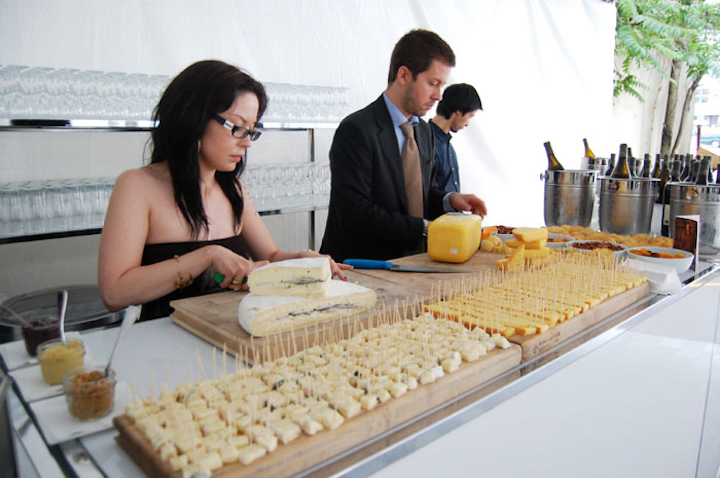 Photo: BizBash
Photo: BizBash
Featured Venues/Suppliers: