Classic Cocktails Drive Entertainment at Absolut Campaign Launch
December 7, 2009
Since its first artist collaboration with Andy Warhol in 1985, Absolut has sought to tap into pop culture with its advertising efforts. For the latest campaign the Swedish vodka has partnered with fashion photographer Ellen von Unwerth to create ads inspired by movies and folklore. Unveiled on Thursday night to a crowd of 743 consumers and industry influencers at S.I.R. Stage37, the new marketing ploy is based around four classic cocktails and features actresses Kate Beckinsale and Zooey Deschanel.
To illustrate the tagline "Every Drink Is an Exceptional Experience" and create three-dimensional versions of von Unwerth's eye-catching images, Absolut employed four vignettes and a troupe of performers from Lower East Side club the Box. Overseen by Pernod Ricard U.S.A.'s event marketing manager Ann Fryer and public relations and event assistant Karla Neville, the three-hour evening involved several vendors, coordinated by producers from Legacy Marketing Partners.
In von Unwerth's photographs, each of the four alcoholic drinks—the Bloody Mary, cosmopolitan, vodka tonic, and orange crush—are represented by colors, themes, and stories commonly associated with the names of the libations. For example, the ad for Absolut Bloody channels the folktale of the Bloody Mary ghost with Beckinsale standing in front of a broken mirror in a bright red dress. For the event, design firm Relevent built smaller scale replicas of these visuals on an elevated platform and models stood in for the two actresses. Later in the evening, these sets provided a stage for the entertainers, including a stilt walker to depict the photo styled after the movie Attack of the 50 Foot Woman.
The specialty drinks were crafted and served on site by mixologists from Contemporary Cocktails, and Great Performances served an hors d'oeuvre to complement each. Cerignola olive tapenade on crostini matched the Bloody Mary, citron-cured salmon with shaved beets on black toast accompanied the vodka tonic, chocolate truffles infused with orange liqueur served as the edible counterpart to the orange crush, and Manchego cheese puffs with jalapeno cranberry jam balanced the flavor of the cosmopolitan.
To end the event on a high note, musical act the (James) Gang hit the stage to perform their song "My Strut Is Incredible."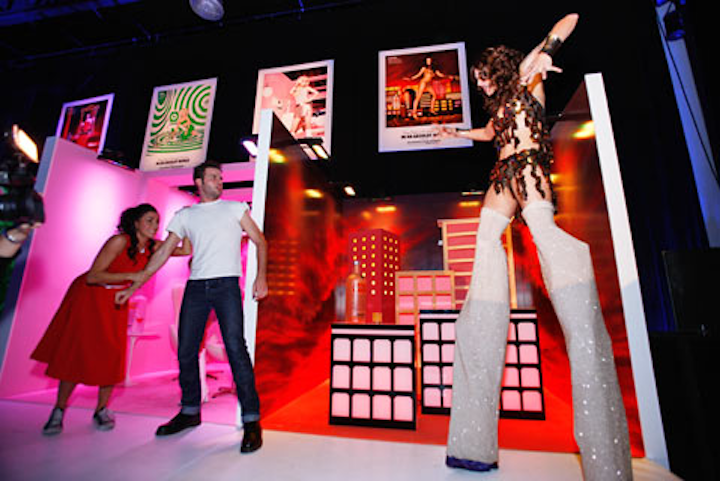 Photo: Anders Krusberg
Photo: Anders Krusberg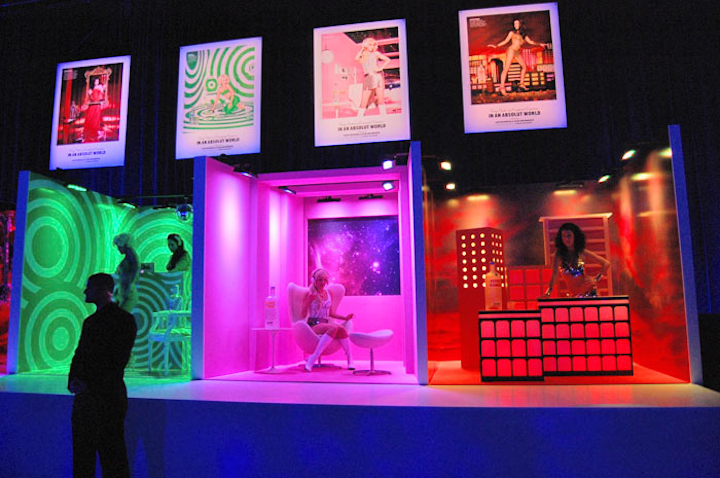 Photo: Alison Whittington for BizBash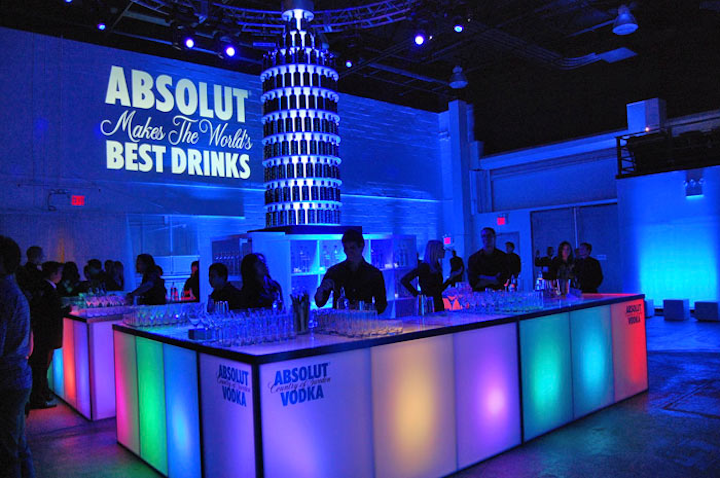 Photo: Alison Whittington for BizBash
Photo: Alison Whittington for BizBash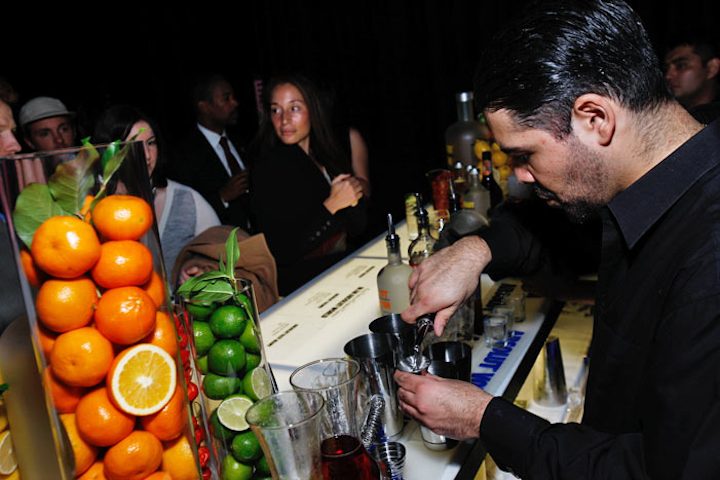 Photo: Anders Krusberg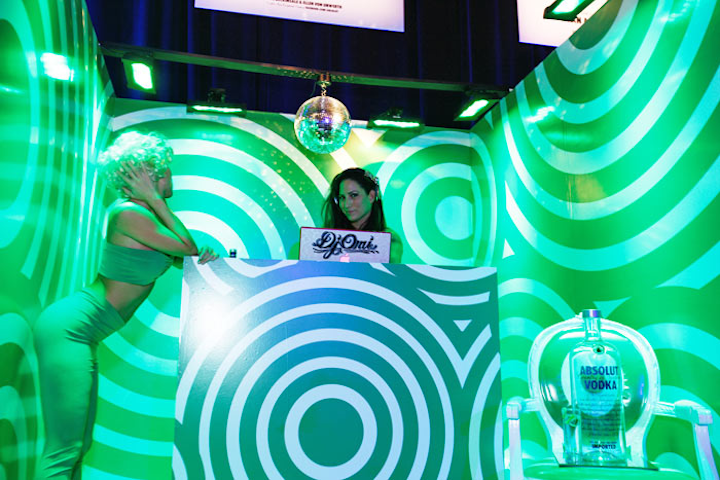 Photo: Anders Krusberg
Photo: Anders Krusberg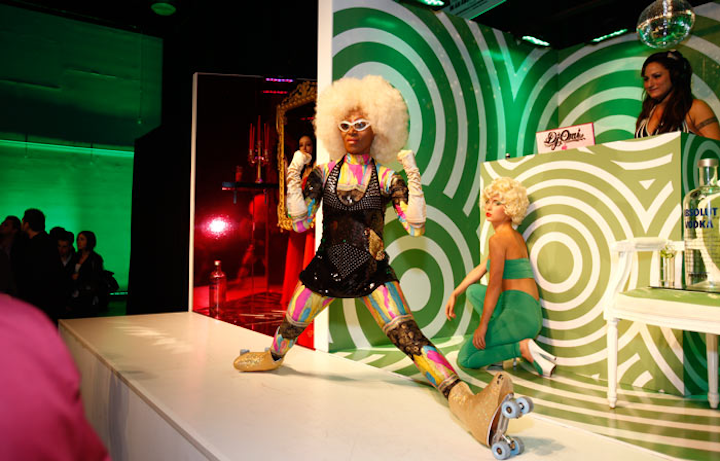 Photo: Anders Krusberg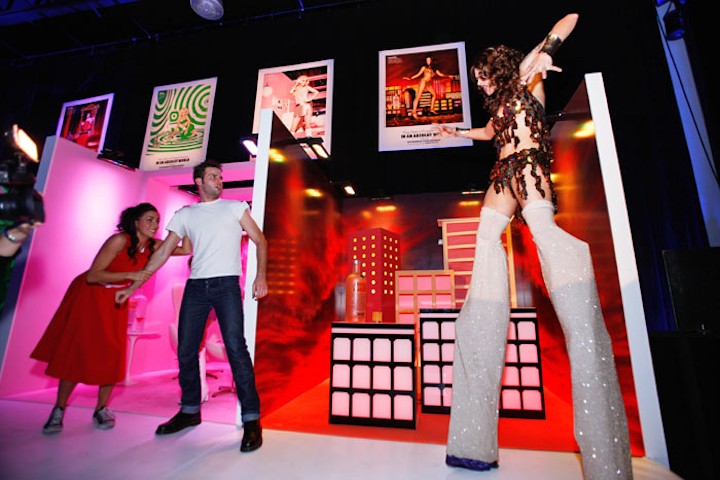 Photo: Anders Krusberg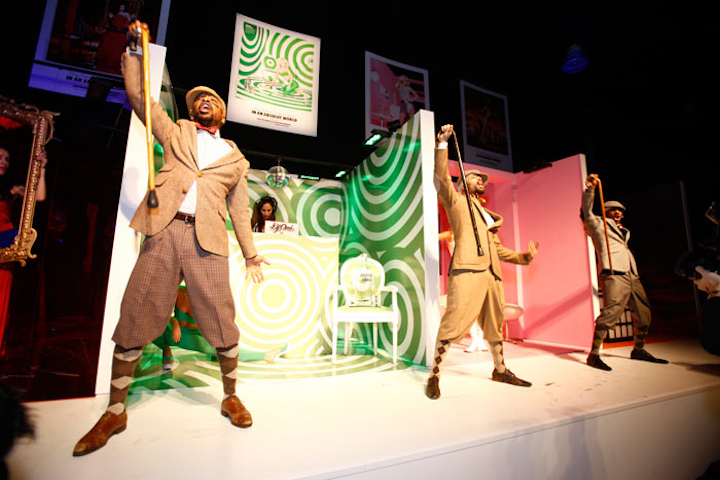 Photo: Anders Krusberg
Featured Venues/Suppliers: