See How Sponsors Entertained Tastemakers at the Food & Wine Classic in Aspen
From a food truck from a Michelin-starred restaurant to SoulCycle classes with mountain views, here's what kept guests busy at the exclusive food fest.
July 5, 2017
The 35th annual Food & Wine Classic in Aspen took over the picturesque mountain town from June 16 to 18 with both familiar and new programming. The weekend event, which brought in 5,000 patrons and a variety of food and wine tastemakers from around the world, tends to stick to what works best, according to Food & Wine's event marketing director, Diella Allen.
"The overall structure of the event works really well for our audience," she said. For instance, the general schedule of events, the overall structure of the classic, and the practice of giving attendees one pass for access to all daytime programming, are all constant components year after year. However, this year's milestone 35th year saw a slew of new events—some ticketed, and some invite-only—that made for a busier event.
Certain events were partner-driven, like Friday evening's Dubai in the Sky event, which, after a gondola ride up, took place on the Sundeck of Aspen Mountain. "It was a real collaboration between our advertising partner, our editorial team, and our event production team to create something impactful and transportive," Allen said. "We work closely with the editors to make sure we are covering content that is relevant and compelling."
After walking through an outdoor entryway modeled after the Dubai Pedestrian Bridge, guests imbibed, danced, and dined on bites at different gold-wrapped food stations that featured Middle Eastern-themed offerings such as gyro meat with tzatziki sauce, portions of whole goat with tahini, and a colorful spread of nuts and dates.
Just 24 hours later, Dubai-themed drapery and accents were struck in preparation for the following night's Height of Good Taste Dinner, a collaboration between chefs Bryan and Michael Voltaggio, Kendall-Jackson, and San Pellegrino/Acqua Panna. The quick turnaround is part of a well-developed event plan.
"We pride ourselves on having elegant, well-run, hospitable events, and the teams that work on these events are organized and have contingency plans for the contingency plans," Allen said. "We make believe we are the client—whether the client is the advertising partner or the consumer attendee who has purchased a ticket. For example, what would we want to see for our brand if we were the sponsor of this event? Is the branding clear? What would we ask for? Then, our team tries to provide that exposure, and over-deliver whenever possible."
One of the most talked about activations was the American Express Platinum House x Stephanie Izard, which took place in a multimillion-dollar mansion overlooking the mountains a short stroll from the center of Aspen. The multi-story manse featured programming from Thursday through Sunday, including bites—from bagels and schmear for breakfast to charcuterie and cheese nibbles for lunch to themed dinner service each night—courtesy of Chicago-based Top Chef winner Stephanie Izard.
"In the brand's initial conversations with Stephanie, we identified the 2017 Food & Wine Classic as a perfect opportunity for Platinum-card members to experience her food and unique style," said American Express director of brand partnerships and experience Erin Maxwell. "Beyond the incredible food, every inch of the Platinum House was curated with goat details and quirky touches inspired by Stephanie's restaurants, Girl and the Goat, Duck Duck Goat, and Little Goat."
Morning outdoor SoulCycle classes overlooking the mountains were a popular way to start the day, while DryBar and Olive & June provided beauty touchups in the afternoon. Izard's blowout Greatest of All Time (G.O.A.T.) closeout bash Saturday night invited the who's who in for a late-night dance party with Mexican-theme nosh and a special the Fox and the Goat IPA beer bar to boast. "We had weekly meetings with American Express about the house and provided as much support as they needed," Allen said.
Inside the Grand Tasting tents, both new and familiar vendors hosted stations under three main tents, along with sponsor tents throughout the courtyard. Patron served its spiked popsicles, while Lexus partnered with Milk Bar's Christina Tosi to offer various cookies, crack pies, and cereal milk ice cream. Emirates curated its own corner booth inside of the main tents with an array of finger-food snacks and warm bites, while female flight attendants poured top-shelf wines and champagne to emulate the brand's in-flight service. And, for its 25th anniversary, Wines from Spain brought in a wide array of wines, along with region-specific cheese offerings and bites including paella.
"We encourage the exhibitors in the Grand Tasting to change their menus throughout the weekend, and to provide a range of experiences for the consumer audience so that guests will revisit their tables multiple times throughout the weekend," Allen said. "Many vendors will create a menu of dishes and a schedule of programming for their tables so that they are providing a reason for guests to return for multiple interactions."
The classic is a year-round endeavor, with planning in place for the following year just three days after the event's end. Attendees are encouraged to provide feedback through surveys that also ask what they would like to see and experience the following year. "Internally, we solicit written feedback, share notes with each other, and have many meetings to talk about what worked, what didn't, and what we can improve upon, and we brainstorm for the following year," Allen said.
The 2018 installment of the classic has been confirmed but may see even more changes. Following the event, Food & Wine parent company Time Inc. announced a new editor in chief, Hunter Lewis, as well as that the magazine's headquarters will move to Birmingham, Alabama.
Grand Tasting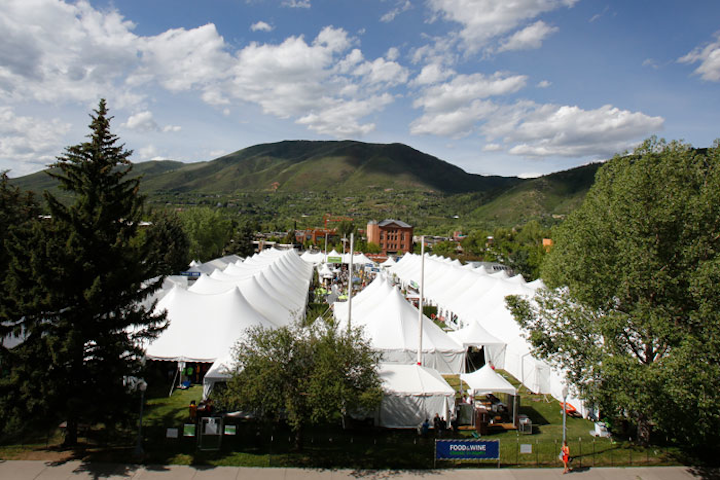 Photo: Dan Wilby
Grand Tasting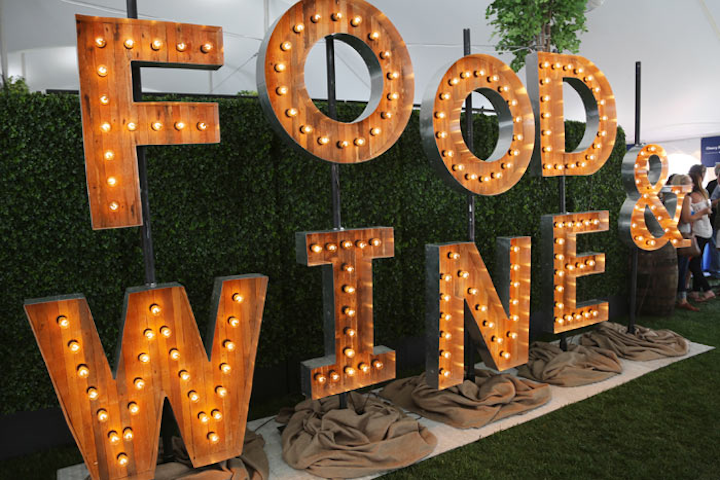 Photo: Dan Wilby
Grand Tasting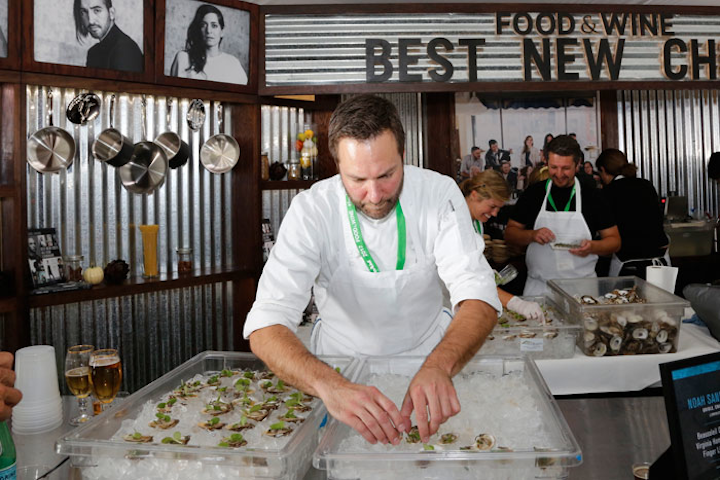 Photo: Dan Wilby
Lexus Presents: Bubbles and Bites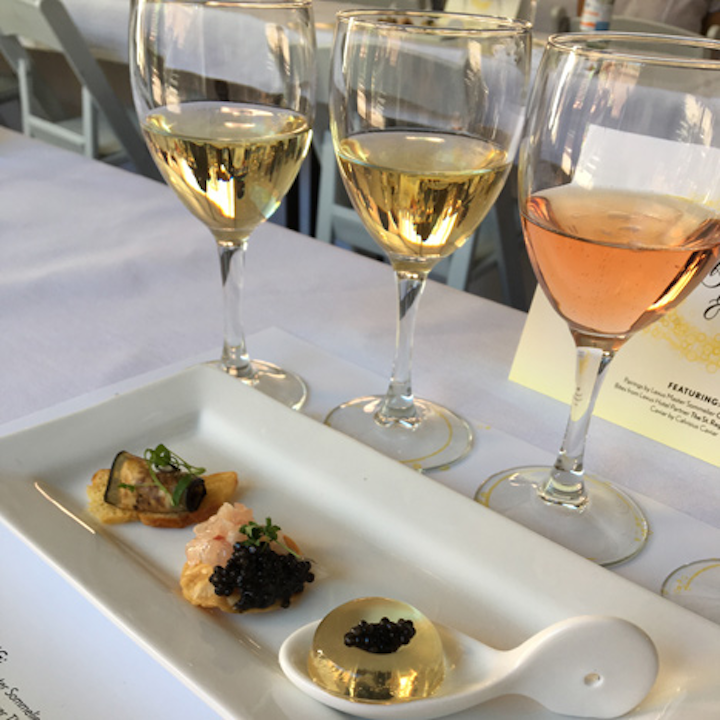 Photo: Tracy Block for BizBash
Grand Tasting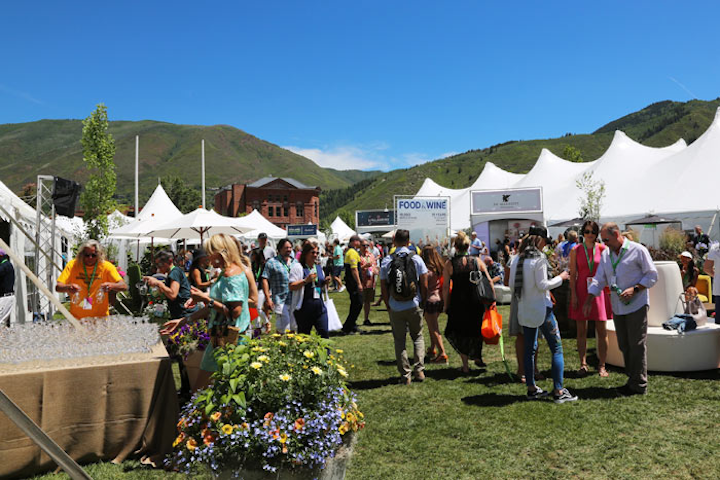 Photo: Dan Wilby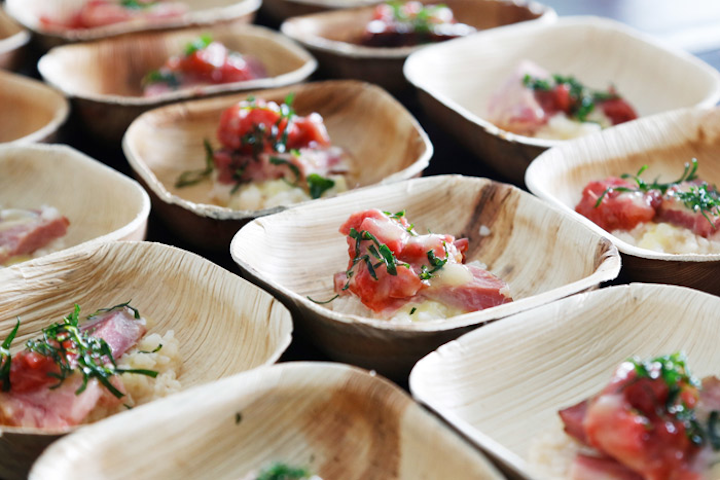 Photo: Dan Wilby
NoMad Ice Cream Truck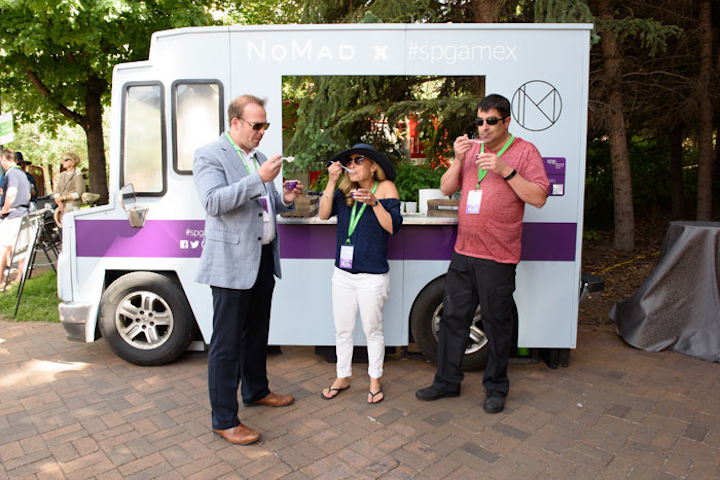 Photo: Riccardo Savi/Getty Images for American Express
Starwood Preferred Guest Credit Card x NoMad Magic Show
Photo: Riccardo Savi/Getty Images for American Express
American Express Platinum House x Stephanie Izard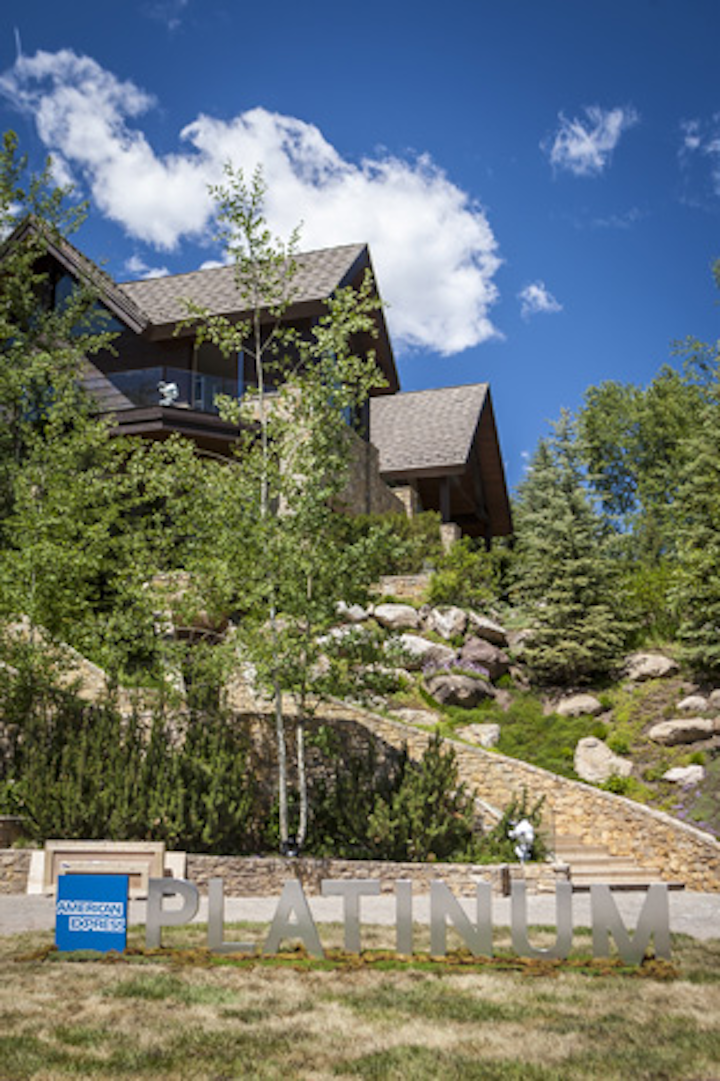 Photo: Nick Tininenko/Getty Images for American Express
American Express Platinum House x Stephanie Izard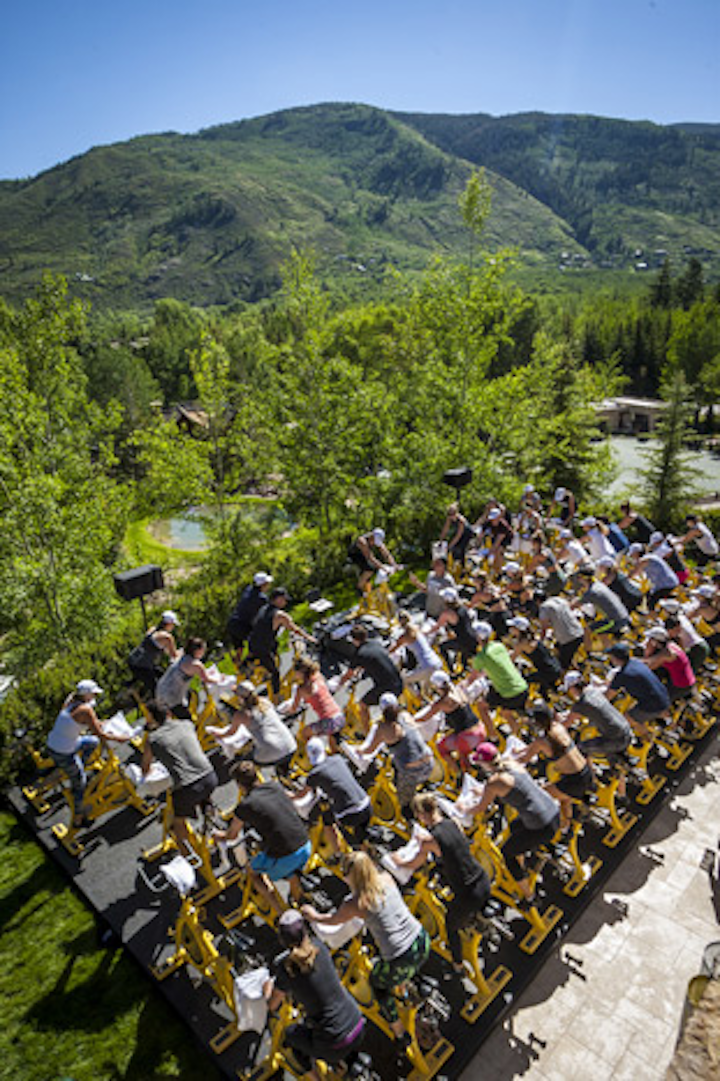 Photo: Nick Tininenko/Getty Images for American Express
American Express Platinum House x Stephanie Izard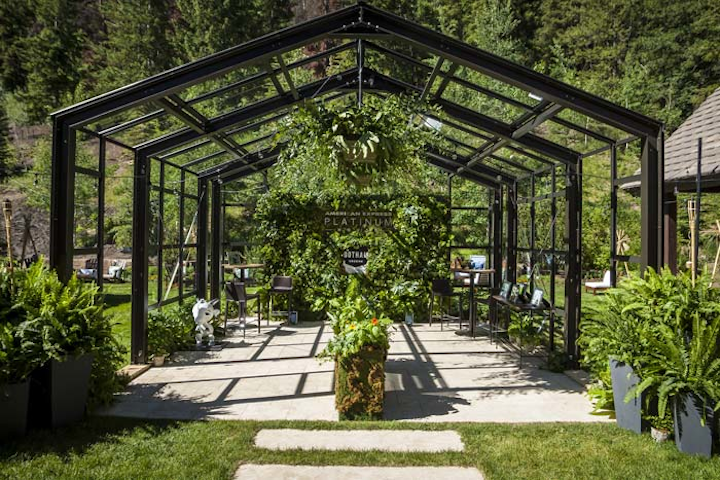 Photo: Nick Tininenko/Getty Images for American Express
American Express Platinum House x Stephanie Izard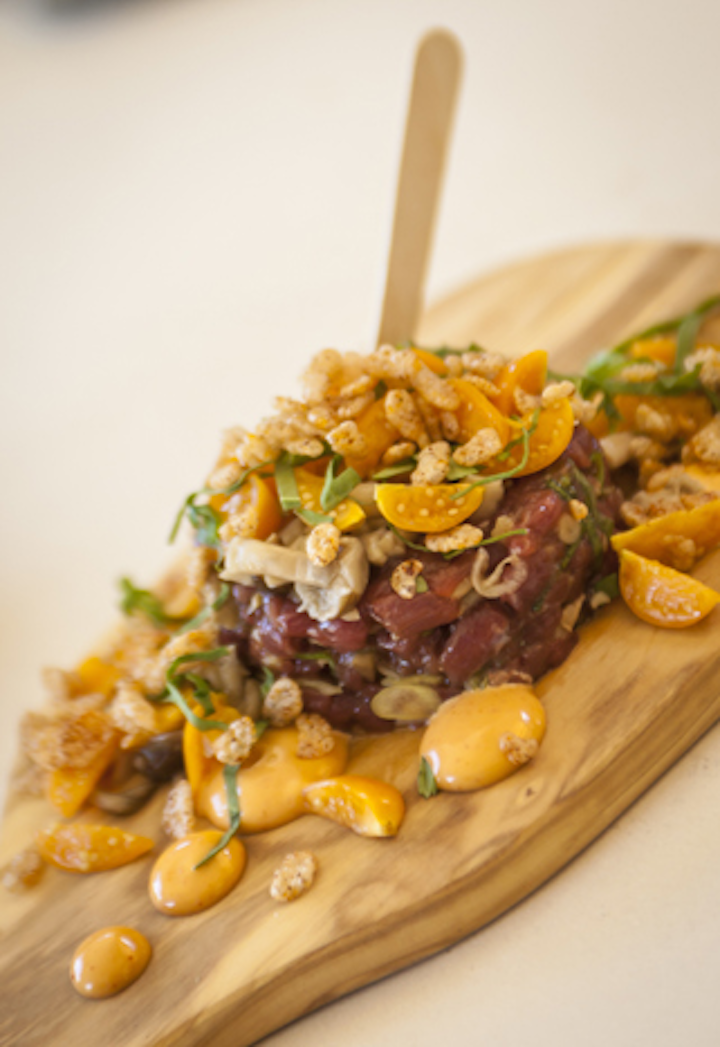 Photo: Nick Tininenko/Getty Images for American Express
American Express Platinum House x Stephanie Izard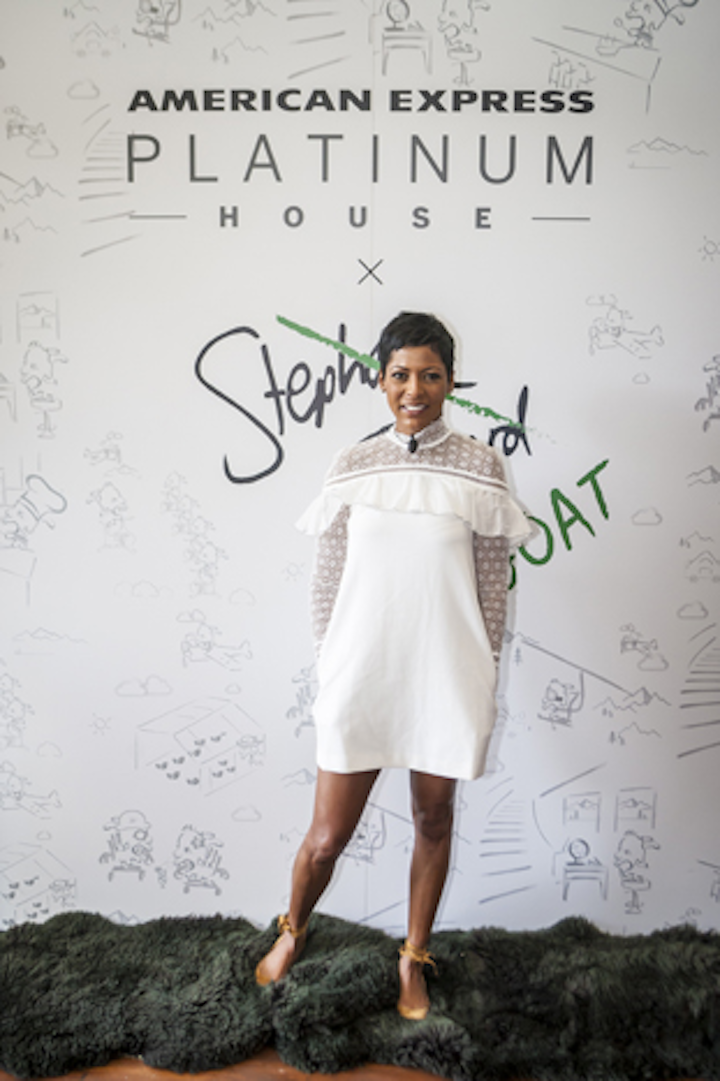 Photo: Nick Tininenko/Getty Images for American Express
Featured Venues/Suppliers: