Will Sustainability Efforts at Events Go By the Wayside Amid COVID-19?
The event world is changing rapidly due to COVID-19—and there is fear recent strides in sustainability will be placed on hold.
July 7, 2020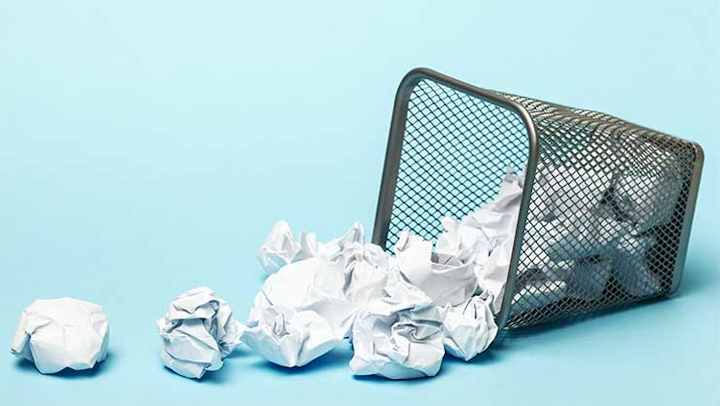 As we near the return of live events, there is reason to be concerned sustainability efforts will go on the backburner when it comes to F&B. In order to adhere to safety guidelines and ensure attendees feel comfortable eating meals, it's likely that venues will do away with self-service buffets. Instead, plated meals and pre-packaged servings will be presented. Buffets that do exist will either be manned or offer pre-portioned options. While doing away with buffets should lower the amount of leftover food, the safety measures mean more plastic and packaging—some of which won't be recyclable. 
The concerns popped up during a webinar I moderated in conjunction with the German Convention Bureau in June. (Watch the full webinar here.) "I think sadly, as we work from the new now to the next normal, we are probably going to let go of our sustainability efforts," lamented Diane E. Kovats, executive director of the International Society for Computational Biology. "It will be interesting how planners adapt."
At this time one year ago, companies and organizations were all going green. All of the major chains introduced environmentally friendly efforts, from recycled and reusable straws to eliminating individualized soap dispensers. Now, hotels and convention centers will need to be more individualized than ever. Nadine Barembruch, regional director of sales at Vienna House Andel's Berlin hotel in Germany, says there may be a slide short-term. But, she adds, her hotel is not ready to do away with all the sustainability advancements made in the past year. "Give it some time," Barembruch said. "We don't want to step back. When our partners come back, they will have solutions to keep sustainability in mind."
Organizations are already thinking of ways to limit waste. The Drone Racing League based in New York is giving its staff individualized water bottles to fill at contactless water stations—like those at airports—notes Laura MacFie, the league's senior events producer. Kovats cheers those efforts, saying, "The reduction of plastics is a huge environmental area we should focus on."
Just as with everything, someone has to pay for the packaging of meals, the new water stations, digital menus, and all that goes into returning to business after a pandemic. Barembruch said, "There are huge costs to absorb." 
This story first appeared on Connect (BizBash's parent company) here.