Vodka Launches With Lavish Liberty Island Spread
Silver trays of caviar, 100 Persian rugs, fireworks, Duran Duran playing on a barge—and glass after glass of vodka—made for an over-the-top American debut for Imperia.
September 14, 2005
The steppes, the despots, the revolutions—things in Russia tend to be larger than life. It's no wonder
Roustam Tariko
, founder of the
Russian Standard Company
, went big with a party celebrating the American launch of
Imperia
Vodka
, which brought about 1,600 people—socialites, fashion types, and celebrities among them—to Liberty Island. Not one but two supermodels (
Natalia Vodianova
and
Helena Christensen
) cohosted, as everyone milled about the skirts of Lady Liberty, sipping cocktails and sampling from the oversize caviar bar while the
Manhattan Chamber Orchestra
played music by Russian composers.
One hundred Persian rugs strewn with cushy pillows, silver trays of caviar, appetizers, and Imperia echoed the 19th-century royal Russian tradition of
zakuski
: a predinner picnic of appetizers and vodka shots. The carpets also provided guests posh areas to lounge on the ground without having to worry about getting grass-stains on their
Dolce & Gabbana
. Scores of glass lanterns hung from the treetop canopy to create an ethereal atmosphere, while Russian belly dancers, fortunetellers, storytellers, and traditional musicians entertained.
Later, guests noshed on such decadent Russian delicacies as carved whole roasted sturgeon with dill caviar cream, juniper-scented roast suckling pig, and beef Stroganoff at the dinner buffet.
Tentation
's meal was followed by a 20-minute fireworks display by
Grucci
and a dessert of strawberries and chocolate, as well as an hourlong show from
Duran Duran
, who performed on a barge just off the island.
After the concert, Tariko announced a donation of $200,000 to the
Naked Heart Foundation
, founded by Vodianova to benefit underprivileged Russian children, and pledged a like amount to children's health and safety organizations in states devastated by Hurricane Katrina. Donations aside, the opulent affair was rumored to cost $3 million.
Tariko himself insisted on the only-in-New York venue, and worked with
José Arragon
, the company's American liaison, the event's executive producers at
KCD
, and event production firm
Strive Associates
to secure the space. Among the project's challenges were hoping the weather cooperated (it did), and shipping all the supplies to the island. "Everything had to go on a barge," a KCD rep told us. "Also, it's a national park, so we couldn't do anything while the park was open, and couldn't do anything to disrupt the park itself for other visitors. Logistically, it was really, really, challenging. We had to plan short spurts of production time."
Security was also a major issue—two rounds of airport-style security checks, provided by
GSS Security Services
in tandem with the
National Park Service
, cleared visitors, who didn't seem to mind, in light of the extravagant precursor to the fanfare and buzz of
Fashion Week
.
—
Jenny Sherman
Photos: Jeff Thomas/Image Capture (dancers), Patrick McMullan (Statue of Liberty, floor rugs, bar)
Related Stories
Skyy Launches New Vodka With Designer Bars
Bombay Debuts Chandelier Promotion at JFK
House of Dom Has Baroque Bling, Bountiful Bubbly
Absolut Launch Is Absolutely Peach-Filled
Diet Dr Pepper Tour Gives Mini Makeovers
Cognac Tasting Has Luxurious Touches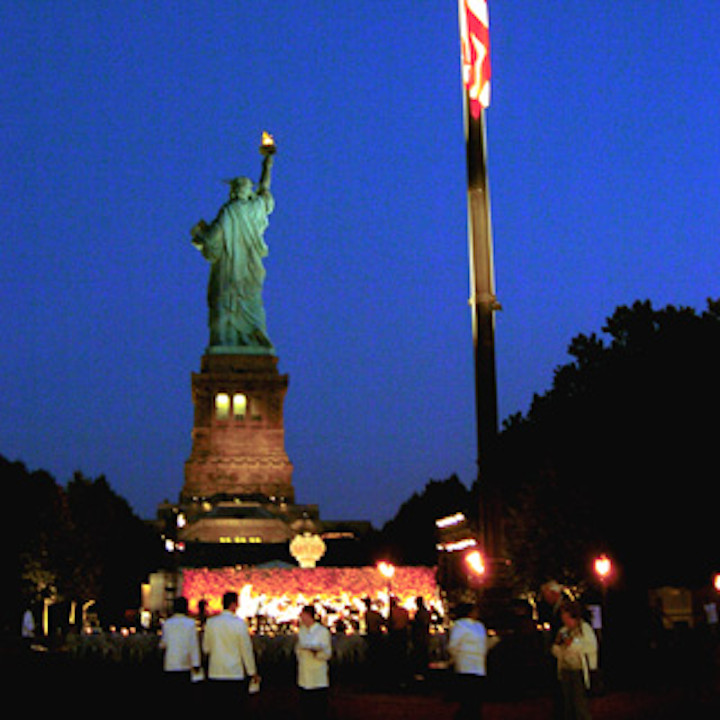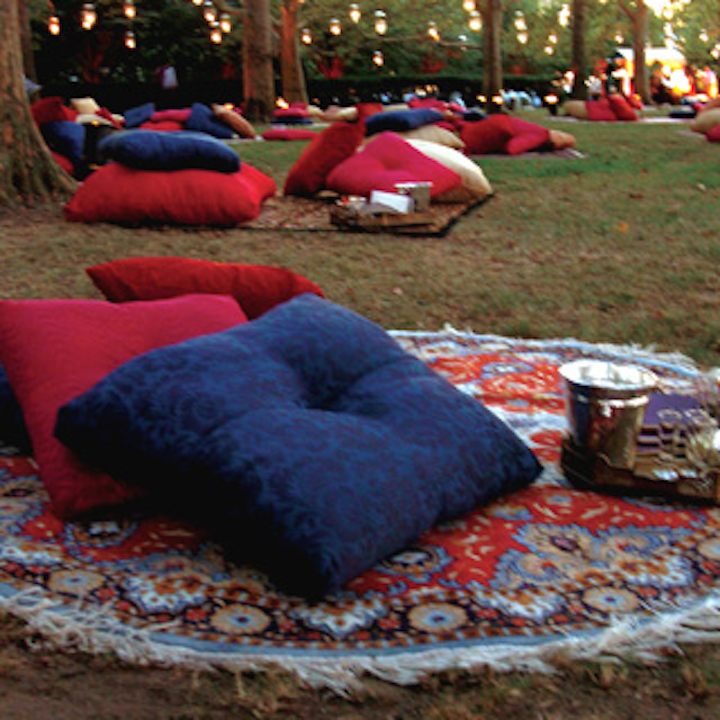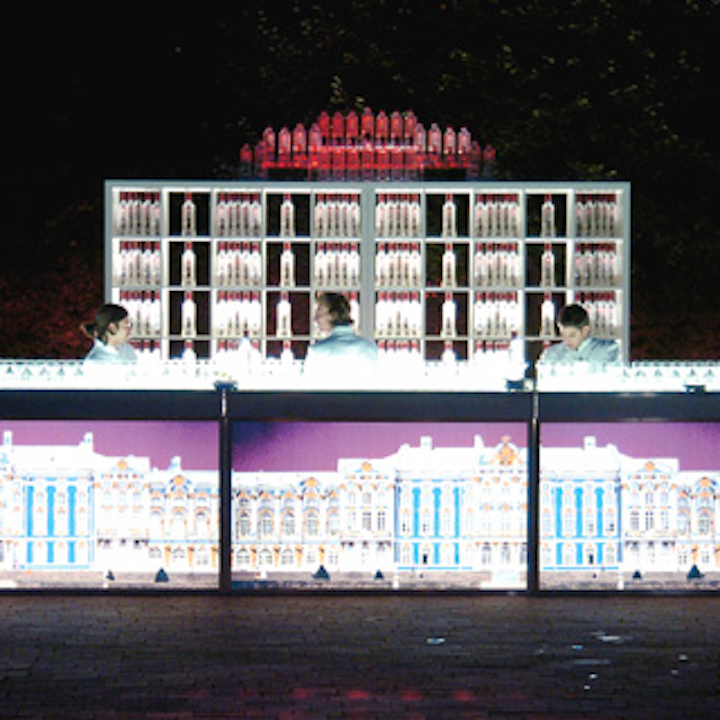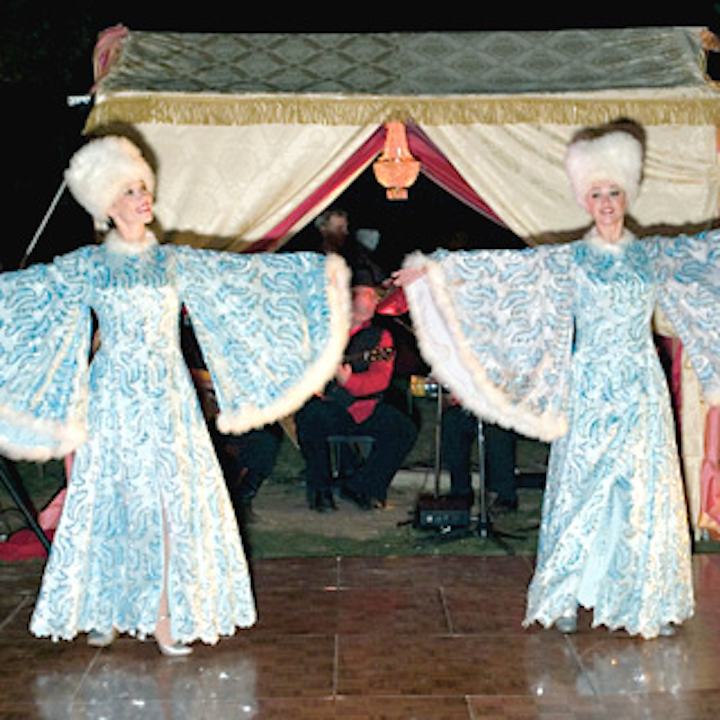 Featured Venues/Suppliers: