Rammy Nomination Party Low on Decor, High on Industry Bonding
March 26, 2008
The Restaurant Association Metropolitan Washington's Rammy award gala is slated for June 29, but last night chefs and foodies came together for the no-frills nomination party at the
Ritz-Carlton Washington
. Most of the 250 guests were still reeling from the previous night's
Taste of the Nation event
but seemed to enjoy the causal vibe.
"Each year the crowd grows exponentially," said the evening's planner, Kelly Morris of
KSM Marketing
. Last year was the first at the Ritz, after the event outgrew its previous restaurant venues. This year, for the first time, several mixologists competed to create the official gala cocktail, using Christiania vodka. The winner: the Rammy Lo-Le Cherry (
lo-le
translates to
basil
in Chinese), a concoction of sour cherries, basil, ginger, and lemons from
Tallula
bartender Gina Chersevani.
The event started early, at 5 p.m., to accommodate working chefs and their tight schedules before dinner service. By 6, the room was already beginning to empty, with food stations closing. The early arrivals got a chance to taste samplings from the six New Restaurant of the Year nominees:
Brasserie Beck
,
Central Michel Richard
,
Hook
,
Proof
,
The Source
, and
Westend Bistro by Eric Ripert
. But before they ran out the door, we asked guests about their favorite bites of the evening, the D.C. restaurant circle, and their expectations for foodie events."Everyone was great. Obviously my favorite would have to be [the bay scallop ceviche] from Hook because Bart [Seaver] is a friend and we used to work together. He was sous chef at Jaleo with me for a few years. It's great to see how healthy the restaurant industry is in D.C. I don't believe Washington gets the national recognition that it should. We have some of the best concepts on every level. This [event] shows the strength of D.C. as a whole. When I come to something like this, it's to see people who I used to work with and see how they are doing on their own. It's a celebration. Just to see some of my guys being nominated brings a lot of joy and is the real proof that cooking is not about one person, one owner, or one chef."
—José Andrés, chef, Café Atlantico, Jaleo, Oyamel, Zaytinya, and Minibar (for which he just received a James Beard nomination)
"I liked what Hook put out because they had the deep-fried lemon rind, which took away the hard acidity and went well with the scallop ceviche. I also enjoyed Tallula's drink. They got all the flavors out of it so it had a nice balance. It's hard when you only have one dish to show, but they were all good. Signature dishes are a really great idea, because this is the crowd you want to go your restaurant and be talking about your restaurant. You want to make sure it's good and memorable."
—Hollis Silverman, director of restaurants and hospitality, Think Food Group
"My favorite was the [rabbit rillets] by West End. I'm not even sure what the exact ingredients were, but it was incredible. I definitely noticed this event is leaning toward French places, so maybe that's a new trend in D.C."
—Emily Jarmuth, events director, Mie N Yu
"I think the Michel Richard factor is a little over-the-top, since he's nominated every single year, and at some point there should be an acceptance that he should be in his own class. But to his credit, Michel Richard was the first to come here and open Citronelle, and everyone else followed after they called him crazy. [I like to see] ingenuity because it's all been done. At this point everything in Washington is French fusion, whereas
Equinox
, for instance, represents American food. It's good that Todd Gray got a nomination, because it really shows that French food may set the benchmark but it's not the end of the line. There needs to be new things and new restaurants coming in."
—Ryan Wegman, director of development and communications, French Wine Society
"[Tonight is a great opportunity] to taste the nominees, especially if you haven't visited the restaurants."
—Molly McWhorter, manager, Chef Geoff's Downtown, nominee for Restaurant Manager of the Year
"The Source did a tuna tartare in a sesame cone [with shaved bonito and tobiko] that was outstanding. It's great to see everyone out of the context of their jobs, because it's a pretty tightly knit community. You get to have a normal conversation and it gives you the opportunity to socialize outside the restaurant."
—James McWhorter, server, Chef Geoff's Downtown
"Central was the best, because the flavor [of the mini tart lorraine] was perfectly balanced and had everything you need."
—Bart Vandaele, chef, Belga Café (nominated for Neighborhood Gathering Place of the Year
)
"I loved the spicy tartare cones from the Source. They were exquisite, and spicy without being too spicy. All the top restaurants are here. You come to this event to see who's nominated and to support your favorites. Anyone who's involved in the food and restaurant scene in D.C. is here."
—Sandy Ross Jones, owner, Chef Events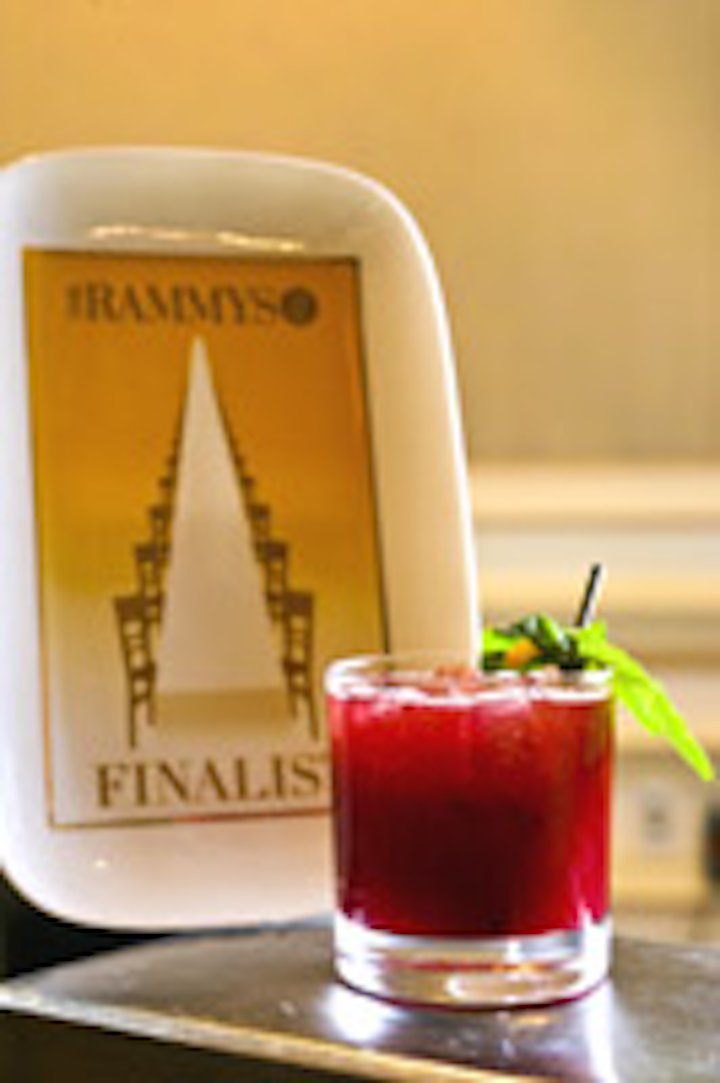 Photo: Photographer's Gallery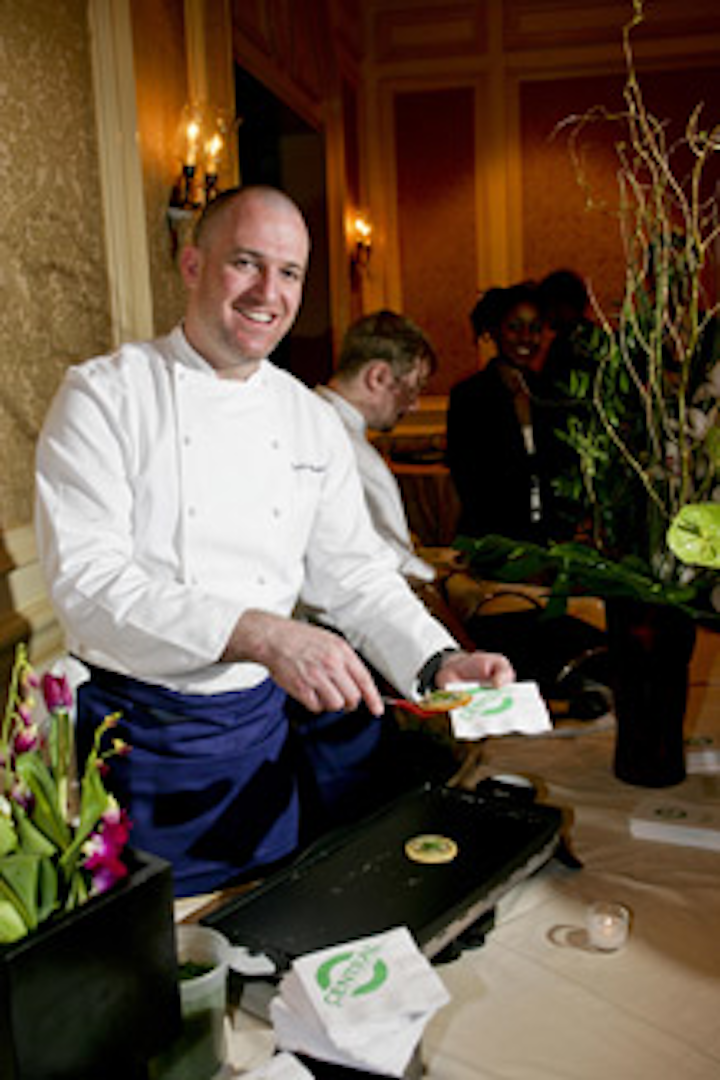 Photo: Photographer's Gallery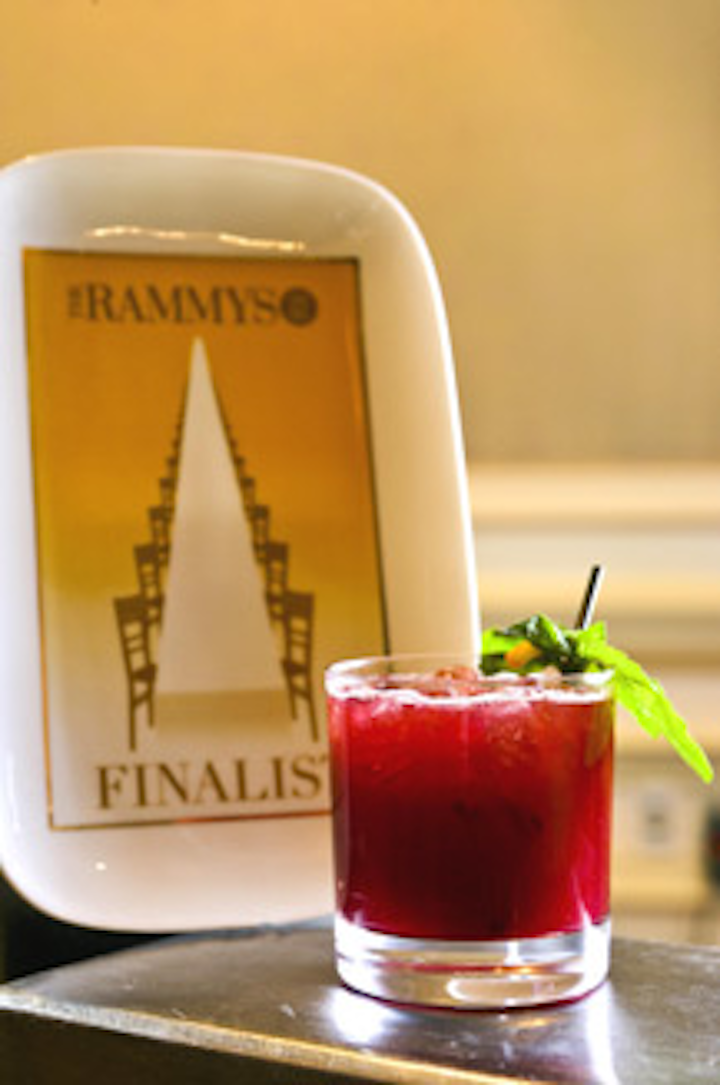 Photo: Photographer's Gallery
Featured Venues/Suppliers: