NACE Installs 2010 Executive Board With Speakeasy Reception and Gun-Slinging Gangsters
December 7, 2009
For the installation of its 2010 executive board, the National Association of Catering Executives' Orlando chapter held a reception November 12 at the Gaylord Palms Resort and Convention Center that aimed to create an interactive atmosphere for the 110 attendees by featuring a 1920s theme complete with vignettes and costumed staffers.
The gangster motif was in full swing when guests arrived at the venue, where Gaylord banquet servers and catering managers dressed as gangsters greeted guests outside and escorted them through the convention center's loading dock in the back. Guided into a freight elevator, attendees saw the mobster actors working over a hostage and were presented with cocktails to keep everything hush hush.
A long, dimly lit hallway leading to the Osceola Ballroom entrance had a seductively dressed woman shouting at gangsters to keep the volume of their gambling down. At the door, a butler surreptitiously asked guests for a password granting them entrance.

The convention center's in-house destination management company, Convention Planning Services, outfitted its ballroom's stage as a warehouse speakeasy. Actors from Wise Guys Entertainment, dressed as cigar girls and flappers, passed trays of smoked salmon rosettes with caviar and lemon-lime zest, deviled quail eggs, New Zealand baby lamb chops with mint jelly, and miniature chicken Cordon Bleu by Gaylord's in-house caterer. Food stations offered oysters Rockefeller, clams casino, beef Wellington with asparagus au gratin, seafood Newburg with spiny lobster, chicken pot pies, and Waldorf and Caesar salads.
Wizard Connection used barrels and plywood to create communal bar-height tables on the stage, while the main floor had café-style wrought iron tables lined up against brick walls. The bar offered a "Bathtub Gin" ice luge and was made of mahogany, and period cocktails included Sloe Gin Fizzes, Singapore Slings, and Pink Pussycats.

The party was interrupted by gunshot sound effects, provided by PSAV, and a video rendering by Wise Guys Entertainment of mobster Al Capone congratulating the attendees for remembering the password to enter the event. The outlaw then thanked the event's sponsors and allowed NACE's 2009 chapter president to take the microphone and introduce the 2010 executive board.
The program was soon interrupted by staffers dressed as Keystone cops and another burst of fake gunfire. The cops chased guests to a three-story pillared foyer, outfitted by Kirby Rentals as the Gatsby mansion, for desserts, after-dinner drinks, and cigars.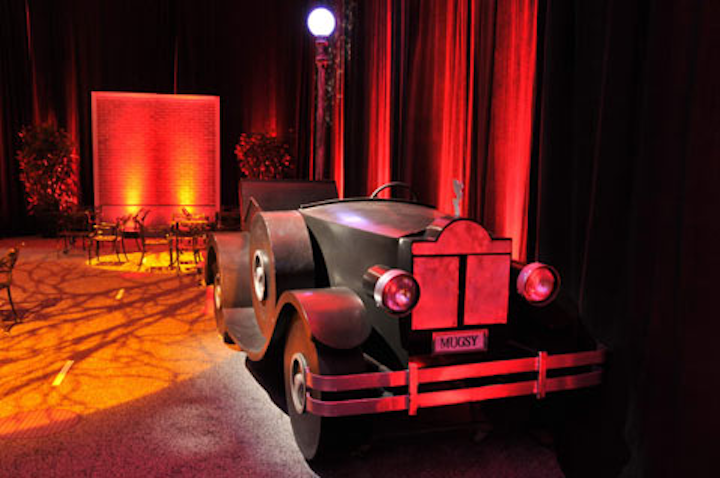 Photo: Christie's Photographic Studios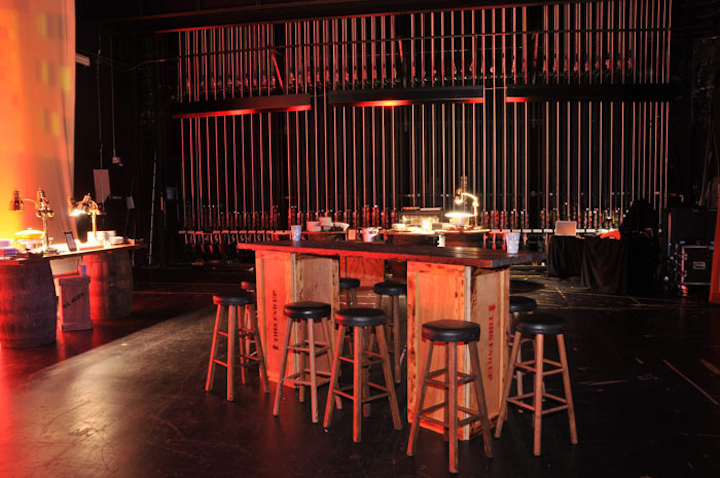 Photo: Christie's Photographic Studios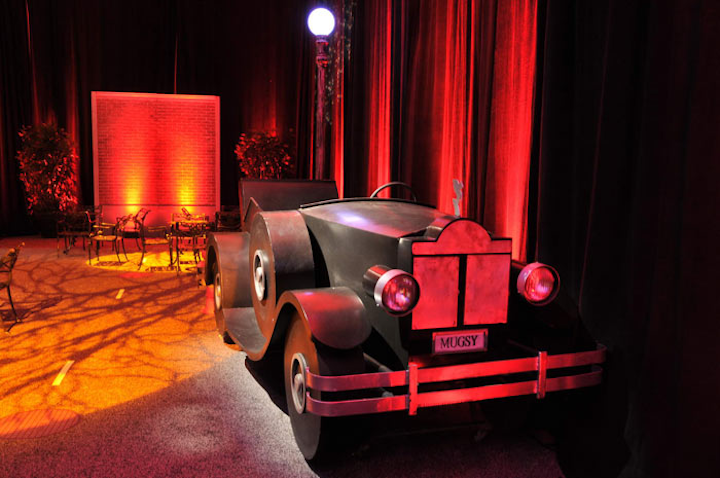 Photo: Christie's Photographic Studios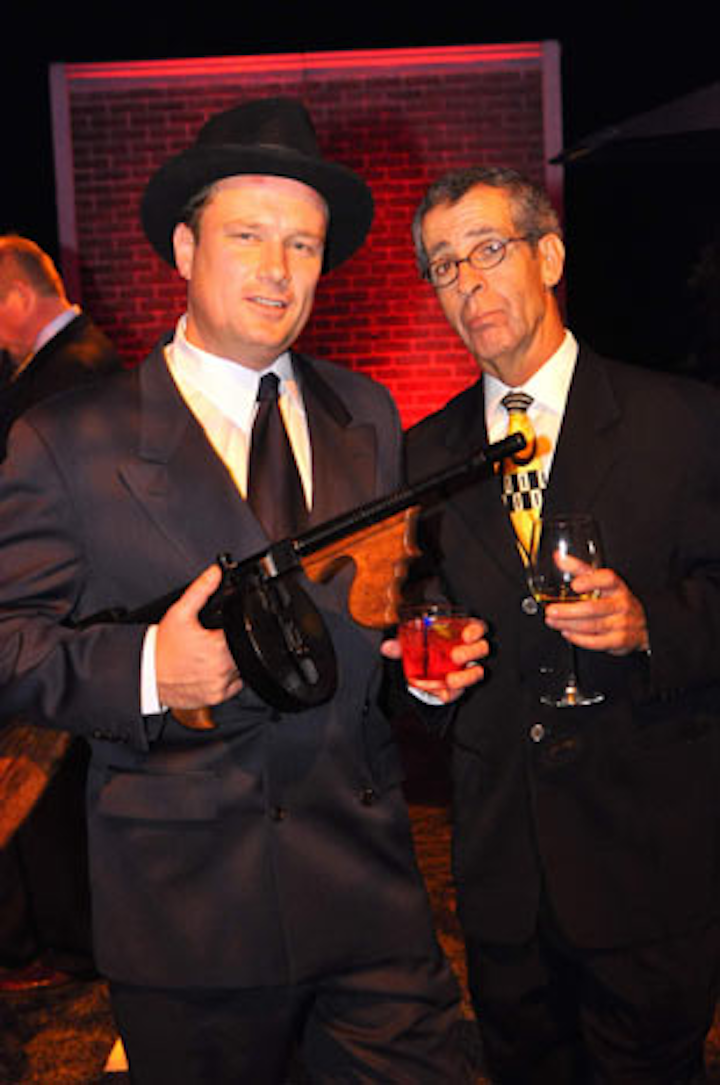 Photo: Christie's Photographic Studios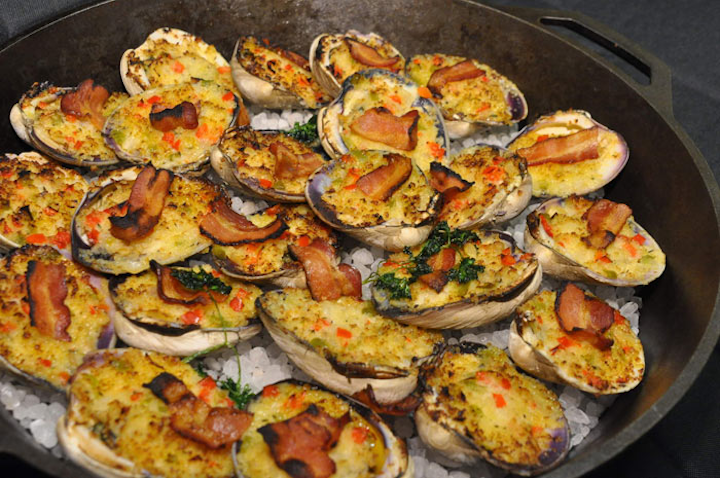 Photo: Christie's Photographic Studios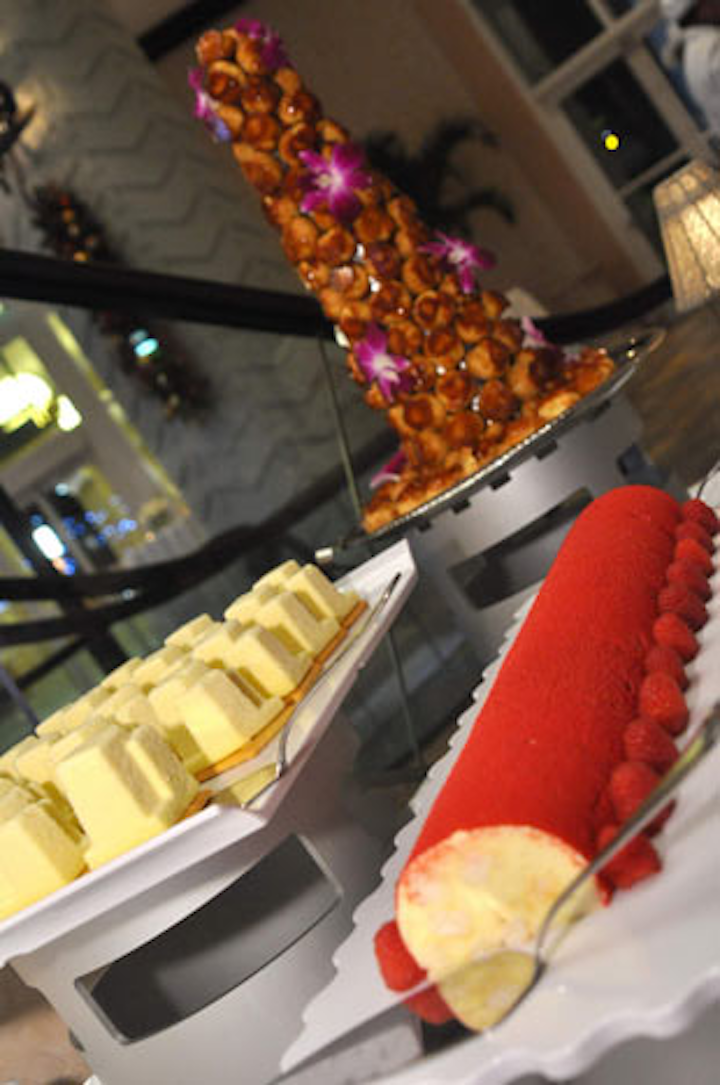 Photo: Christie's Photographic Studios
Featured Venues/Suppliers: