Back Bay's Rattlesnake Bar Relaunches as Poe's Kitchen, With Revamped Space and Inventive Menu
July 30, 2009
The Rattlesnake Bar & Grill is a longtime Boston favorite for after-work and late-night drinks, thanks to its central Boylston Street location and expansive roof deck. But now, with the arrival of executive chef Brian Poe, formerly of Seasons Restaurant at the Millennium Bostonian Hotel, the 4,300-square-foot Back Bay stalwart has become a bona fide dining destination as well.
The venue relaunched in February as Poe's Kitchen at the Rattlesnake, featuring an eclectic menu of North and South American dishes inspired by the chef's extensive travels. A "Poe Unleashed" menu changes weekly and is geared toward adventurous diners, with specials highlighting fresh, seasonal ingredients. Recent offerings have included celery root tempura tacos, apple carpaccio, and grilled watermelon salad.
The venue's 1,300-square-foot roof deck accommodates 100 and was recently upgraded with new planters and a bright salmon-and-yellow paint job.  Adjacent to the roofdeck is Venom, a 1,300-square-foot private event space that holds 96 and offers a full sound system, in-house DJs, 10 lighting options, and eight high-definition televisions. On the ground floor, the 3,000-square-foot main dining room accommodates 230. Catering menus are available and include a variety of a la carte, buffet, and sit-down options.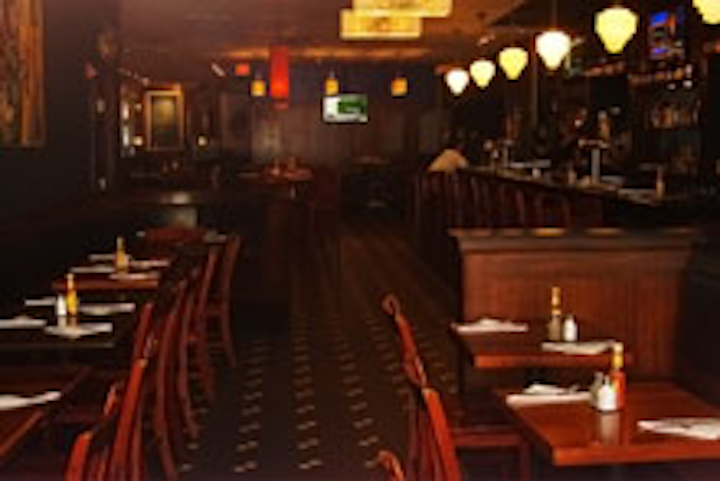 Courtesy of Poe's Kitchen at the Rattlesnake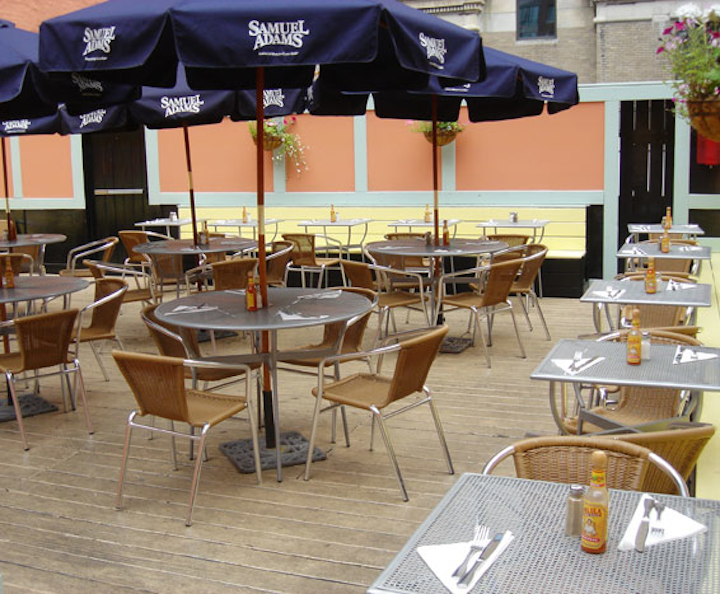 Photo: Courtesy of Poe's Kitchen at the Rattlesnake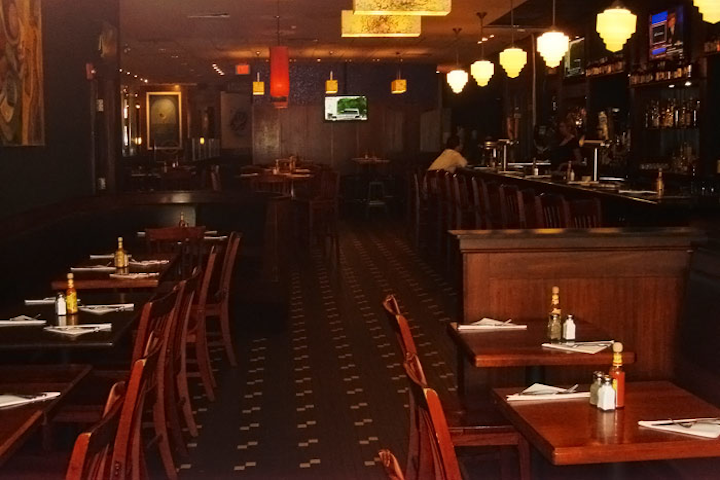 Photo: Courtesy of Poe's Kitchen at the Rattlesnake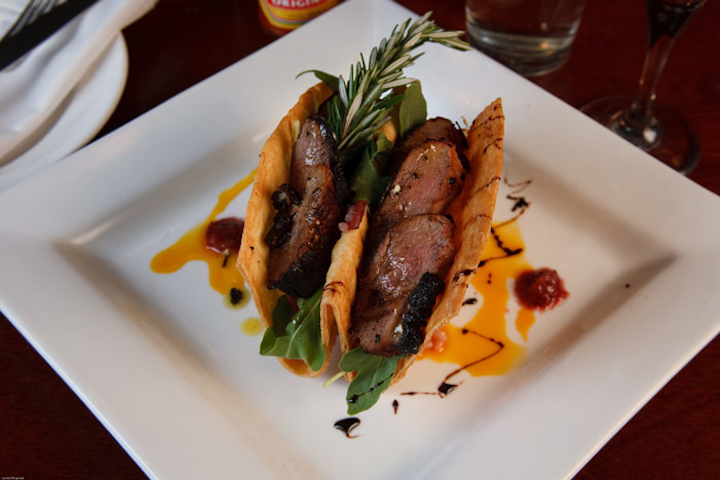 Photo: Courtesy of James Ringrose