Tony Hawk's Benefit Brings 50-Foot-Long Skate Ramp to Wynn Pool
December 1, 2010
Legendary skateboarder and nine-time X Games gold medalist Tony Hawk returned to the Wynn Las Vegas earlier this month with his own massive vertical skateboard ramp in tow to spread the gospel of skateboarding through a celebrity-studded benefit for his foundation. Rocking to music by DJ Z Trip and punk band X, 800 guests paid $350 a ticket to attend the second annual event. The event raised more than $675,000 for the Tony Hawk Foundation, which builds free public skate parks in low-income communities across the United States. Of that, $73,000 will go to build a second, Hawk Foundation-funded park in Las Vegas.

Event producer Anonymous L.L.C. commandeered 30,000 square feet on the grounds of the Wynn, including the European Pool area, which is usually reserved for topless guests. Las Vegas' Dynamic Scenery and Supply and Entertainment Labor Force constructed scaffolding to the bottom of the expansive pool, which supported a floor on which much of the event was staged. "You wouldn't know [the pool] was there if you hadn't seen it before," said foundation executive director Miki Vuckovich. Dynamic Scenery and Supply also brought in Hawk's vert ramp, a form of half-pipe used in skateboarding and other extreme sports, which measures 13 feet tall by 36 feet wide by 50 feet long.
The Wynn staff and the property's design made the event one of the smoothest the organization has hosted, Vuckovich said. "When you imagine a ramp that large, you may think it would be difficult for us to set up, but the Wynn is about as user-friendly as any venue can be," he added. "It was night and day compared to what we're used to."

Youngsters attending the event were given empty backpacks filled with swag from participating sponsors, including Bell helmets personalized by on-site graffiti artists, and skateboarding gear from brands like Nixon and Dub. Besides converting the European pool into an action-sports carnival, the benefit offered other things not generally synonymous with the Vegas Strip: kids galore and make-your-own sundaes. The music, food, and gravity-defying demos were all part of an atmosphere designed to demonstrate how skateboarding is good for young people. "I've heard people say this is the most family-friendly event they've ever been to on the Strip," Vuckovich said. "Leave it to Tony Hawk to turn a topless pool area into a family-centric action-sports carnival."

The highlight of the day for hardcore skateboarding fans was the all-star vert demo, with Hawk, two-time Olympic gold medalist snowboarder and foundation co-chair Shaun White, 11-year-old up-and-comer Tom Schaar, and several other professional skateboarders. Attendees eager to hone their own skills were able to do so virtually, at displays set up throughout the space that continuously showcased Tony Hawk: Shred, the motion-sensing skateboard/snowboard video game inspired by Hawk.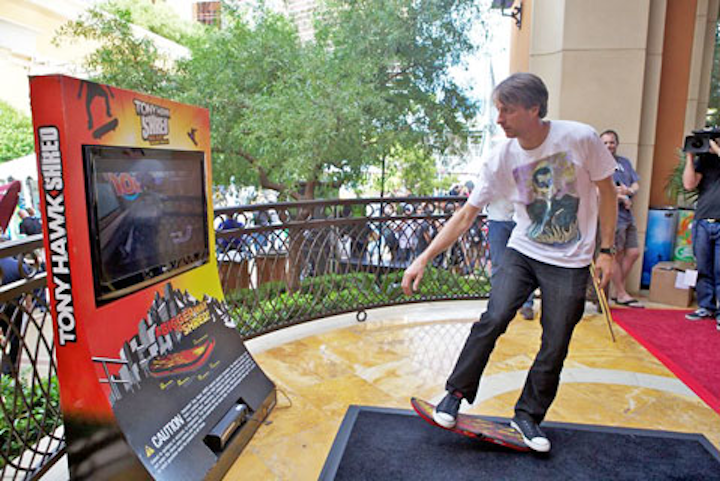 Photo: Anthony Acosta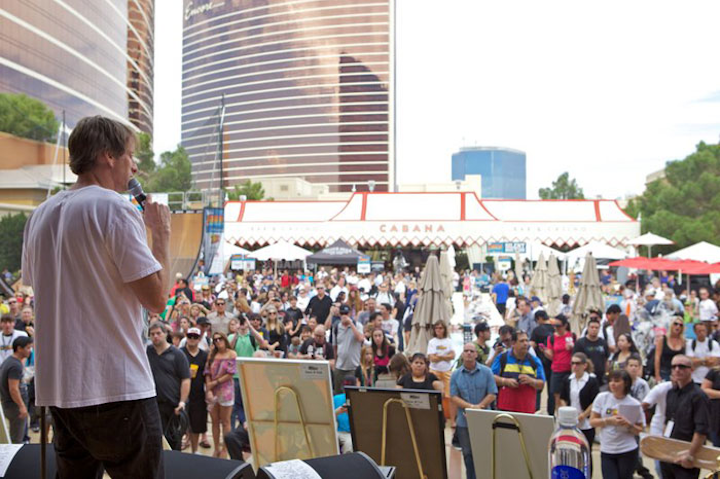 Photo: Anthony Acosta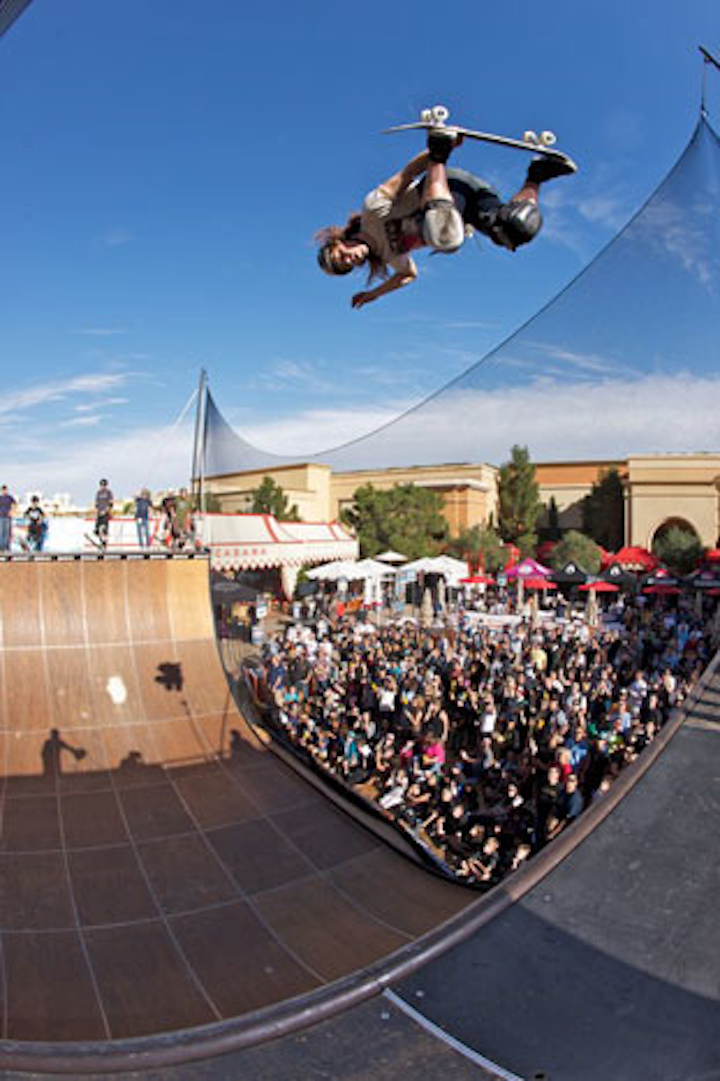 Photo: Anthony Acosta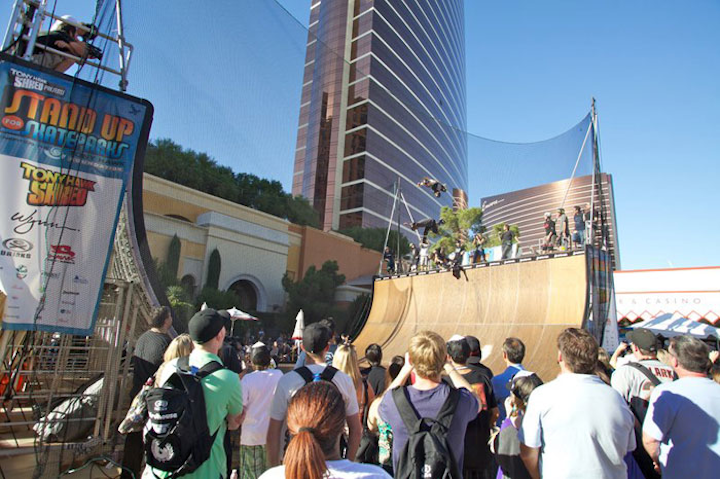 Photo: Miki Vuckovich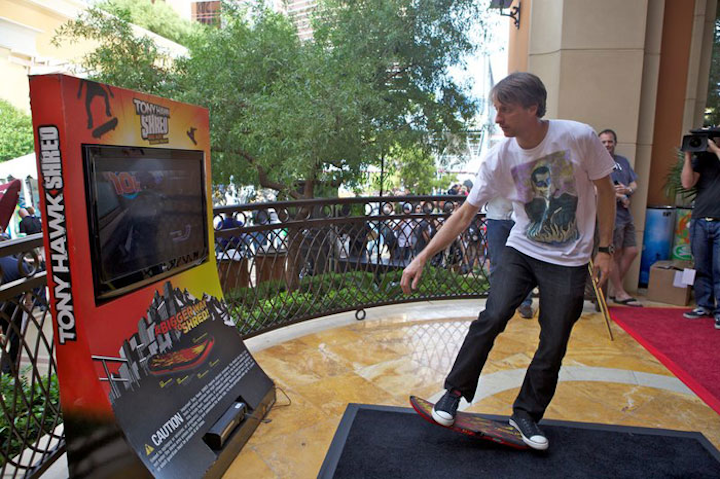 Photo: Anthony Acosta
Photo: Miki Vuckovich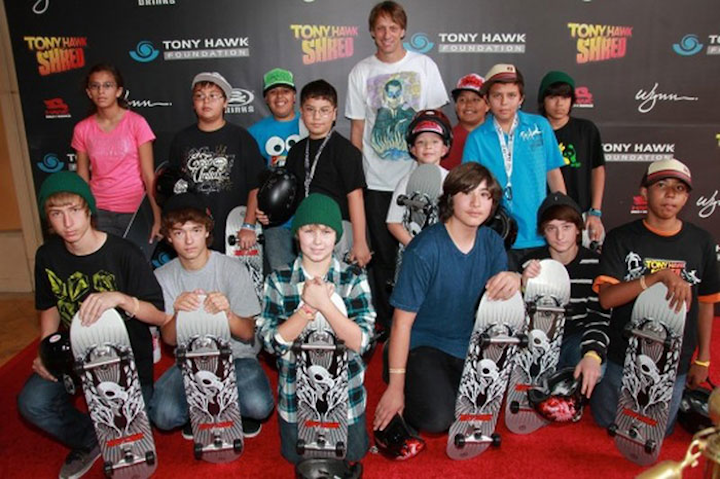 Photo: Hew Burney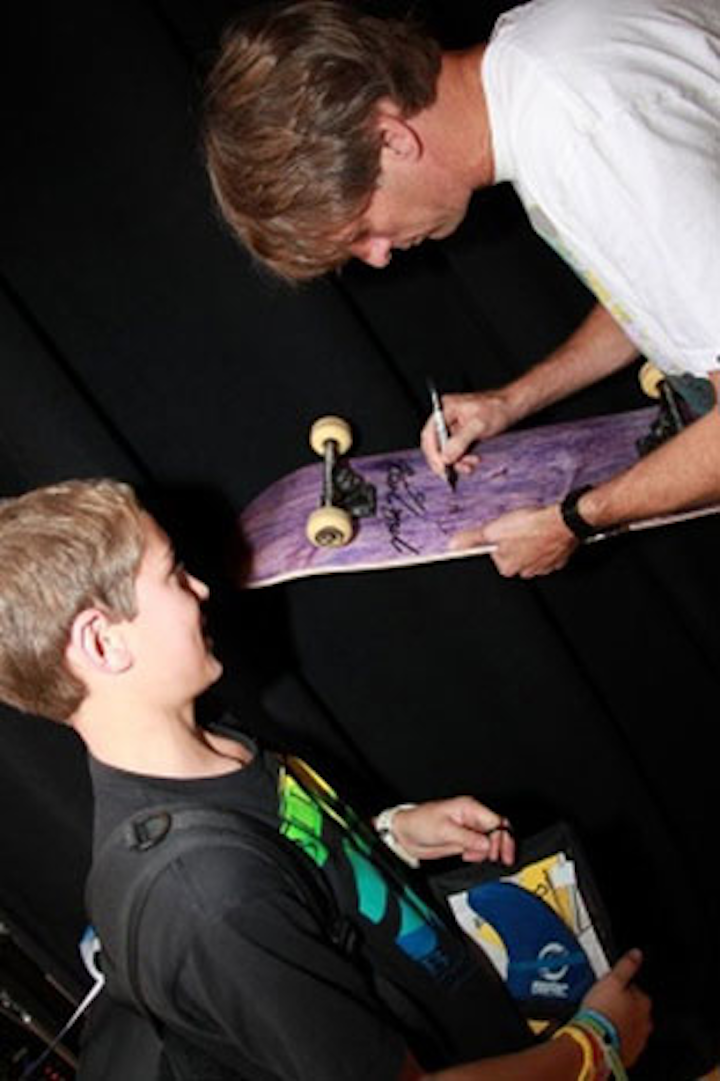 Photo: Anthony Acosta
Featured Venues/Suppliers: