10 New and Updated Las Vegas Hotels for Meetings and Events
June 6, 2011
These new (and newly renovated) properties in Las Vegas have meeting rooms, conference facilities, ballrooms, and outdoor spaces that can accommodate groups small and large. So consider these hotels for events, meetings, seminars, and business entertaining.
1. As part of Tropicana Las Vegas's $180 million transformation, revamped rooms have a South Beach look, with warm tones, natural light, and organic materials. There are plantation shutters, chaises, Euro Top Serta Perfect Sleeper mattresses, and 300-thread-count linens. Rooms have new 42-inch flat-panel plasma TVs and original artwork. A club and café from Nikki Beach further update the experience.
2. The two primary meeting spaces at Bally's Las Vegas have been remodeled. The remodel, led by Cagley & Tanner Design of Las Vegas, included new floor coverings, wall coverings, door finishes, and lighting. All original glass chandeliers were preserved and enhanced by modern sconces along the walls. Bally's Event Center is 40,002 square feet—177 feet wide and 226 feet long—with room for 4,000 for a reception, 2,660 for a banquet, or close to 2,000 classroom-style. The grand ballroom is 39,249 square feet—147 feet wide and 267 feet long—with room for 3,920 for a reception, 2,610 for a banquet, or 1,962 classroom-style.
3. Lake Las Vegas's shuttered Ritz-Carlton was reopened by New Jersey-based Dolce Hotels & Resorts as Ravella at Lake Las Vegas, with an adjacent casino that opened in May for gaming guests. In addition to 349 guest rooms and suites, the property offers 39,000 square feet of meeting and event space, including an 11,841-square-foot grand ballroom with 7,423 square feet of prefunction area, a 4,700-square-foot junior ballroom, 10 function rooms, and a lakeside, climate-controlled outdoor pavilion. In addition, Ravella offers a top-end 30,000-square-foot spa and preferred tee times at the Jack Nicklaus-designed golf course at the neighboring South Shore Country Club.
4. Wynn Las Vegas unveiled the first of its completely renovated resort rooms in September 2010. Designed by Roger Thomas, executive vice president of design for Wynn Design and Development, the rooms have new wallpaper, carpets, chairs, couches, and lamps. The renovation at Wynn Las Vegas encompasses all guest rooms and suites. With neutral and creamy decor, the Resort Deluxe room offers a flood of natural light from floor-to-ceiling windows, and has new modern furnishings and fabrics. Technologies like remote-control lighting, drapery, and room-service messaging provide additional comforts and privacy. Rooms include either one king bed or two double beds in 640 square feet with a view of the golf course or the Las Vegas Strip.
5. Last summer, the Siegel Group debuted Rumor, a two-story boutique resort that was formerly the St. Tropez Hotel, directly across from the Hard Rock Hotel & Casino. The Siegel Group collaborated with Vegas-based interior design firm Tandem to design the 150-suite property. It has desert—both Palm Springs and Vegas—design aesthetics, as well as a Hollywood-type feel. Chinese foo dogs, hand carved from solid slabs of distinctly colored cantera stone, greet guests at the entrance. Flowing drapes frame the porte cochère, and 10-foot glass doors reveal a display of original artwork. Rumor's lobby has a lounge feel, awash in ivory and white, accented with crisscrossing metallic lines on the floor. The front desk has traditional millwork done in white.
6. The Artisan hotel, which originally opened in 2006 and was purchased by the Siegel Group last year, is a boutique hotel in walking distance from the Strip, with an art collection in signature ornate frames adorning the lobby, hallways, rooms, and ceilings. Art ranges from contemporary to classic pieces including Cézanne, Chagall, and da Vinci, and 62 standard rooms are each named after a different artist. Under the new ownership, the property has revamped its lounge and pool venues. Two artist suites have upgraded amenities. The Artisan Pool Deck, available for events, is lined with three cabanas that come with ceiling fans and 32-inch plasma TVs.
7. Opened in December 2010, the Cosmopolitan of Las Vegas is on the Strip between CityCenter and the Bellagio and has 2,995 rooms; a nightclub and lounge; 150,000 square feet of convention and banquet facilities; restaurants; a 50,000-square-foot spa, salon, and fitness center; 60,000 square feet of retail space; 100,000 square feet of casino space; and three pool areas. It's developed a reputation for being the hottest new hotel property—with some of the buzziest events—on the Strip.
8. In 2009, the Monte Carlo opened its Hotel32, a new 50-room boutique hotel on the top floor of the property. The property is meant to offer V.I.P.-style service—like airport pickups by limo, and personal escorts to guest rooms by suite assistants via private express elevator—but at affordable rates. A collection of five room types ranges from studios to two-bedroom suites, including lofts and penthouses, with entertainment spaces suitable for intimate gatherings or larger events. There are high-tech amenities available in several of the suite types, and each suite has a spacious bathroom, a hydrotherapy soaking tub, and a shower with overhead panels that emit water in the form of a gentle rainfall.
9. In December 2009, CityCenter's new gold LEED-certified Aria Resort & Casino opened. The 4,004-room steel-and-glass structure, with an art collection that includes an 84-foot silver cast of the Colorado River by artist Maya Lin, was designed by Pelli Clarke Pelli Architects and includes 300,000 square feet of meeting and convention space.
10. Vdara Hotel & Spa, also at CityCenter, is a 57-story nongaming tower with 1,495 suites. The building has a crescent shape, and it is covered with a shell of patterned glass. The property has 10,000 square feet of meeting and conference space and a business services center; wireless Internet is available throughout. Conference space includes a 3,923-square-foot grand ballroom, three breakout rooms ranging from 800 to 850 square feet, a 442-square-foot executive boardroom with video- and audio-conference capabilities, and 3,517 square feet of prefunction space.
Photo: Cheryle O\'Gara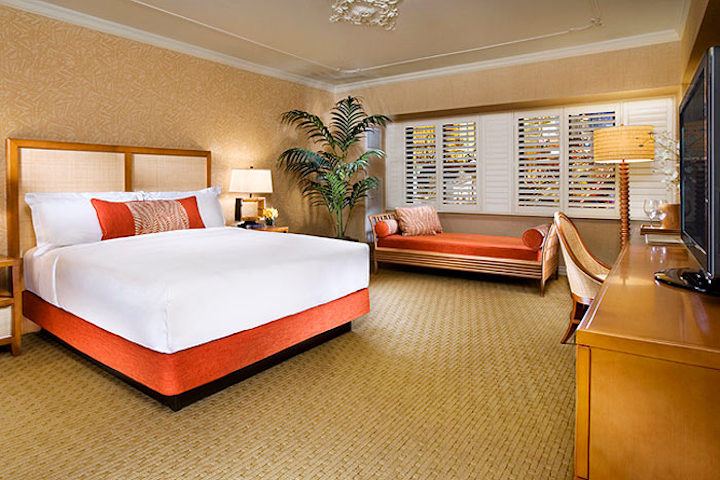 Photo: Cheryle O'Gara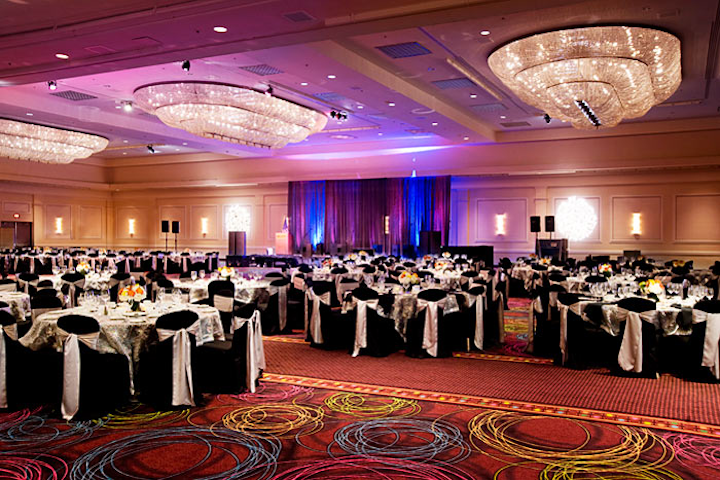 Photo: Wes Isbutt/StudioWestPhotography
Photo: Ethan Miller/Getty Images
Photo: Barbara Kraft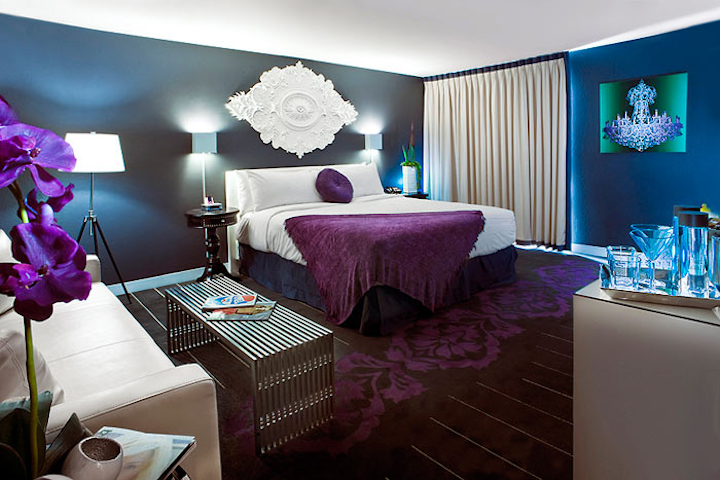 Photo: Phelston Photography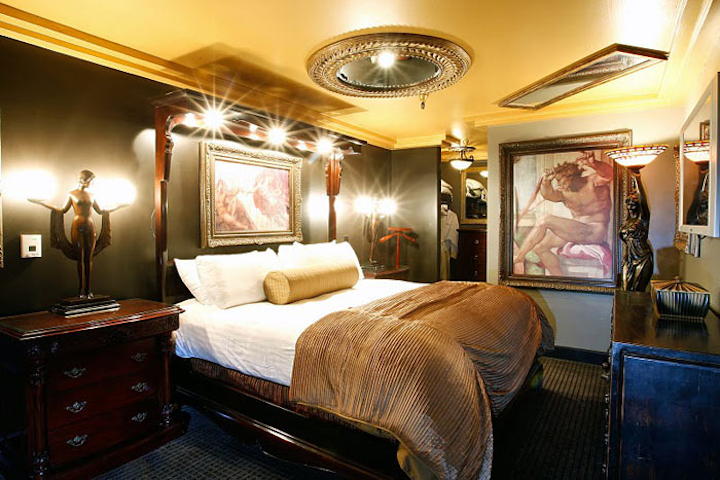 Photo: Courtesy of Artisan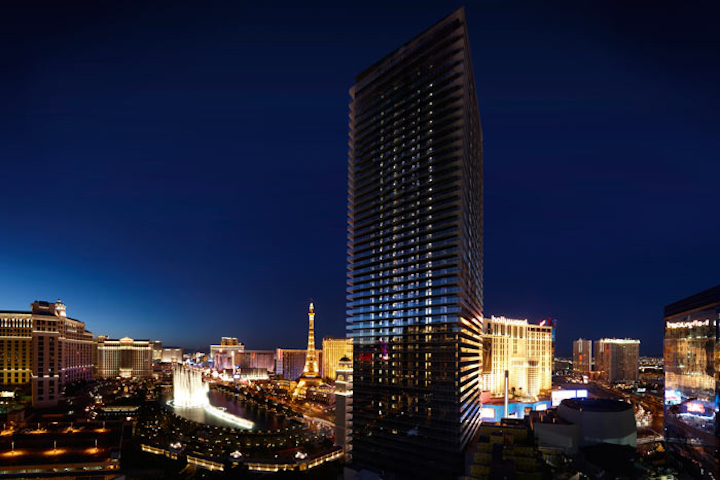 Photo: Thomas Hart Shelby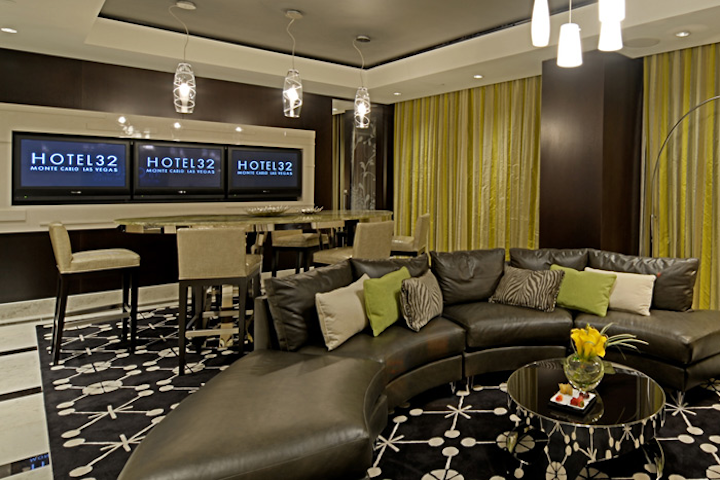 Photo: Courtesy of Hotel32
Featured Venues/Suppliers: