This Week in Los Angeles: HBO's Tree-Filled Premiere Party, Two Stylish T.C.A. Events, Sean Penn's $5 Million Fund-Raiser
West Coast editor Claire Hoffman covers the week's biggest event news.
January 17, 2020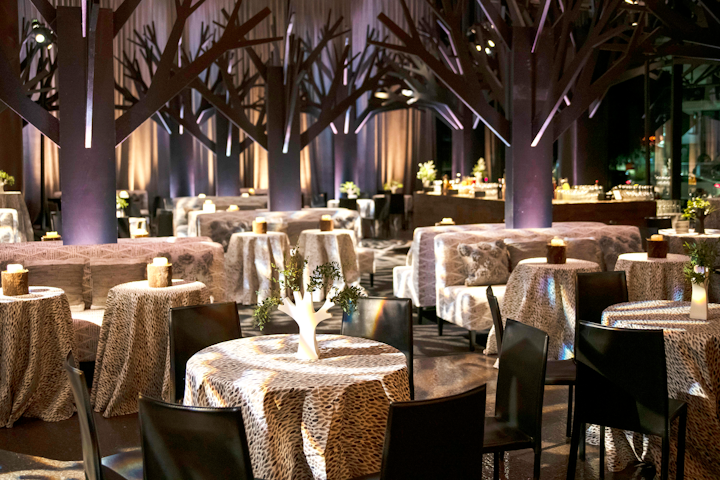 Photo: Gabor Ekecs
LOS ANGELES—Welcome to BizBash's Los Angeles-based column, where West Coast editor Claire Hoffman recaps the week's biggest local news. Got a tip? Get in touch!
Moves & Milestones
Blake Danner is the new C.O.O. of luxury lifestyle brand Proper Hospitality. Most recently the C.O.O. of Sydell Group, Danner will oversee business strategy and development for the entire Proper portfolio, which includes the new Santa Monica location and the highly anticipated Downtown L.A. Proper Hotel, slated to open in March. 
NVE Experience Agency has hired veteran PR pro Brian Rubin as vice president of communications, a newly created role based in Los Angeles. Rubin previously led a special events division at PMK-BNC.

Also at NVE, Sarah Zimmerman has been promoted to vice president of production, and Lauren Kehoe has been promoted to vice president of creative services.
In Case You Missed It
Earlier this week, Jeff Consoletti—the Los Angeles-based founder of JJLA—discussed his favorite spots to entertain clients, see art and culture, get outdoors, and more.
In other news, BizBash is looking for speakers to present at our 2020 events in Los Angeles, New Orleans, Washington, D.C., and New York. Click here for more information.
Spotlight On
Fox kicked off the 2020 Television Critics Association winter press tour on January 7 at the Langham Hotel in Pasadena. The event was designed and produced by Russell Harris Event Group and featured furniture rentals by Edge Design & Decor and Hire Elegance, florals by InBlume, and lighting by Lighten Up. Good Gracious Events provided desserts.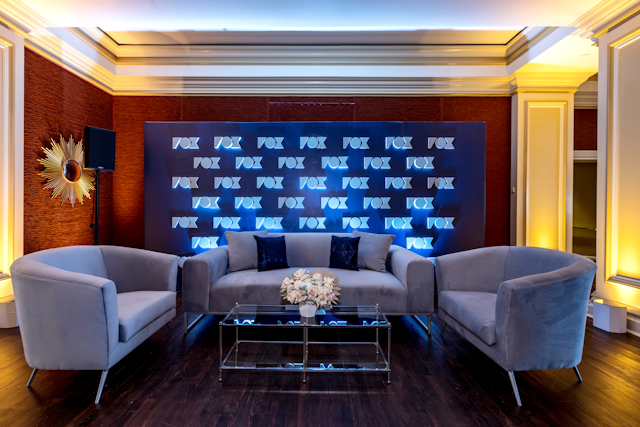 Photo: Dan Scott

In the News
The Grammy Awards' official red carpet live stream will shift from Facebook to Twitter this year. Adweek: "Fans viewing the live stream will be able to submit questions to artists via Twitter, and other interactive features will be incorporated during the event, including fan-determined polls and tweets from fans. … Twitter said it will also debut a new #TweetCam experience, describing it as 'a sponsored, user-activated audience camera triggered by fans who use the hashtag.' … Twitter head of U.S. entertainment partnerships Sarah Rosen said in a release, 'Whenever something happens in music, fans rush to Twitter to talk about it. We're excited to be working with the Recording Academy and CBS to bring even more of the best music content fans love to Twitter.'"
Pre-construction work began at Lacma this week, in preparation for the art museum's proposed $650 million renovation. Curbed: "The County of Los Angeles has awarded $177 million to the project, plus $300 million in bonds that are intended to function like a loan. Lacma is raising money for the rest, though the Los Angeles Times has reported that fund-raising has not been robust. If the museum's current timeline sticks, full-blown demolition is set to begin soon. The projected date for the 'four aging buildings' (as they are called in official Lacma materials) to come down 'is still slated for early 2020,' says [museum spokesperson Jessica] Youn."
Sony announced it will not exhibit at E3, saying that "we do not feel the vision of E3 2020 is the right venue for what we are focused on this year." The Verge: "Once the most important show for the game industry, E3's impact has [been] dwindling for the past few years. As streaming has made it easier than ever to watch news from home, companies like Nintendo are opting to hold their own direct events online. Attendance fell last year, while Sony skipped the show for the first time in its 24-year history. In August, the Entertainment Software Association doxed thousands of attendees, including phone numbers and home addresses, through poor security."
Venue Buzz
The Beverly Hilton, home to some of the city's most notable red-carpet events, will unveil a $35 million transformation in April. The hotel's 566 guest rooms will be refreshed, as will its 60,000 square feet of indoor-outdoor event space.
Surprise Metric of the Week
$140,000: the amount that a private living room performance by Portugal. The Man was auctioned off for at Wednesday's night's Core Gala, which drew the likes of Leonardo DiCaprio, Julia Roberts, and Alyssa Milano to the Wiltern Theater. The event raised $5 million for disaster relief; it was co-hosed by nonprofit founder Sean Penn plus Bryan Lourd and Vivo Nevo, and emceed by Conan O'Brien. Formerly known as the J/P Haitian Relief Organization, Core—which stands for Community Organized Relief Effort—was founded by Penn within hours of the 2010 earthquake in Haiti.
Overheard
"I am one of the players, so if there's room for me to play, then that's what I'm going to do. And if I can create room for others, that's also what I'm going to do. But it's also up to those people who are used to doing things a certain way to shake up their own ideas, change the way they think, change the way they cast things, change the way they line up their producers, directors, and writers and make sure that the room reflects the world that we live in."
—Oscar nominee Cynthia Erivo discussing this year's predominately white, male nominations. Erivo appeared via satellite during the T.C.A. press tour on Wednesday.
On the Scene
ABC and Disney's T.C.A. press tour event had an elegant Parisian theme inspired by the final season of Modern Family. The networks worked with Bespoke Boheme, Shannon Warner Events, and Floral Crush Studio on the event, which was held at the Langham Hotel.
Let's see what's happening at your events. Tag #bizbashla on Instagram.
What's Next
DineL.A. Restaurant Week kicks off today and wraps up January 31. More than 400 restaurants will participate in the 15-day event, which offers discounted meals and tasting menus.
Looking into this weekend, the 26th annual Screen Actors Guild Awards take place on Sunday at the Shrine Auditorium. Robert De Niro will receive this year's Life Achievement Award, and Event Eleven will produce the official after-party.
And on Thursday, January 23, BizBash chairman and founder David Adler will speak at an ILEA Los Angeles event held at the Petersen Automotive Museum. Adler will discuss "The Power and Influence of Great Event Producing... Are We Finally Appreciated?" and Drago Events will provide food and beverage. Registration is open at ileala.com.