This Week in Los Angeles: Mac Miller's Immersive Listening Party, Goop Lab's Suggestive Floral Display, a Cirque du Soleil-Inspired Photo Op
West Coast editor Claire Hoffman covers the week's biggest event news.
January 24, 2020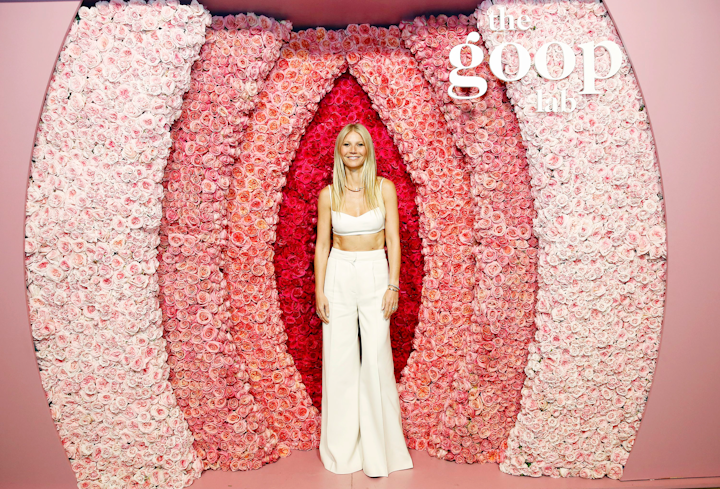 Photo: Rachel Murray/Getty Images
LOS ANGELES—Welcome to BizBash's Los Angeles-based column, where West Coast editor Claire Hoffman recaps the week's biggest local news. Got a tip? Get in touch!
Moves & Milestones
Variety has promoted John Ross to vice president of features and events. Variety: "He leads the production of Variety's Live Media business, which produces 70-plus events annually throughout the world. He oversees such successful Variety franchises as Power of Women; interview studios at Sundance, Toronto, and Cannes Lions; the Variety Screening Series; Hitmakers; and thought leadership summits and breakfasts throughout the year."
In hotel news, the 889-room InterContinental Los Angeles Downtown has named Zaw Oo as hotel manager and Daniel Fennessy as executive chef, while the Waldorf Astoria Beverly Hills has named Jacob Musyt as director of food and beverage. Meanwhile, the Fairmont Century Plaza—a new $2.5 billion mixed-use development slated to open this spring—has a new food and beverage team led by Daniel Sabo. Other new appointments include executive chef Atticus Garant, executive chef of Lumière Jason Franey, executive pastry chef Michael Aguilar, and beverage manager CJ Catalano.
In Case You Missed It
On bizbash.com this week, we looked inside the SAG Awards' cherry blossom-filled after-party, designed by Event Eleven. We also previewed the decor and catering for Sunday's Grammy Awards and the Recording Academy's official after-party, which will be inspired by North Africa. 
Spotlight On
Circles: Til Infinity, a multimedia exhibition celebrating the life and legacy of the late rapper Mac Miller, took place in Los Angeles, Pittsburgh, and New York on January 17 and 18. The free, public events—which were launched with Warner Records and Amazon Music and produced by Mirrored Media—coincided with the release of Miller's sixth studio album, Circles. The immersive pop-ups included listening parties of the new album in Ultra HD, plus a multimedia fan art exhibition, exclusive merchandise, space for fans to leave digital notes, and more. All net proceeds went to the Mac Miller Fund, which supports young musicians. 
"Each of the three pop-up locations were curated to feature an immersive, minimalistic gallery of multimedia fan art collected from around the globe, as well as an intimate living room listening session to experience Circles from front to back as Mac intended," explained Justin Lefkovitch, the founder and C.E.O. of Mirrored Media. "The activation was an extremely unique project to produce due to the sensitive nature of a posthumous release, making it a moving event for all parties involved. Fans waited up to six hours in each location to celebrate an icon whose music continues to inspire the world."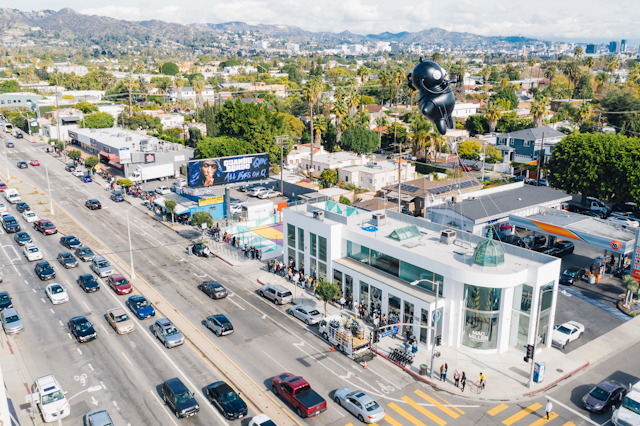 The Mac Miller pop-up took place in West Hollywood over the weekend. The free, public events reached capacity each day, with lines averaging three to six hours.Photo: Courtesy of Mirrored Media

In the News
Deborah Dugan, the former Recording Academy C.E.O. recently put on administrative leave, has filed a 46-page discrimination charge just days before the 62nd annual Grammy Awards. Los Angeles Magazine: "She filed a complaint in December with the Equal Employment Opportunity Commission that said [former C.E.O. Neil] Portnow 'allegedly raped a female recording artist.' Dugan says the board knew and that was 'the real reason his contract was not renewed.' .... Dugan [also] laid out specifics about what she sees as corruption of the voting process. She says after members vote, the top 20 categories are reviewed by 'secret committees' that narrow down nominees to five to eight per category. She alleges artists in consideration are allowed to sit on the secret committees, and some songs are only nominated because the show's longtime producer, Ken Ehrlich, wants to have them performed on the telecast."
Huntington Beach has adopted new rules that ban weapons and certain other items from protests, marathons, parades, and other public events. Los Angeles Times: "The list of items attendees will now be prohibited from bringing to such events includes baseball or softball bats; lengths of lumber, wood, or pipe; aerosol sprays, including pepper spray and bear repellent; projectile launchers, balloons, and water cannons; glass bottles; open flame torches; shields; and bricks and rocks. The ordinance, which takes effect in 30 days, also requires signs, posters, and banners displayed during public events to be made only of soft materials or cardboard no more than a quarter-inch thick."
Walt Disney Studios is working with London-based company Secret Cinema to develop a series of immersive experiences for several of its films. The Hollywood Reporter: "Secret Cinema will work with Disney's StudioLAB, the studio's tech-focused storytelling laboratory hub, to find the best way to adapt the movies into event worlds. The first show is due to premiere in London later this year. However, the deal also calls for Secret Cinema to expand across the pond, with experiences being planned for Los Angeles and New York. ... Fusing film with live music, art, theater, and dance, Secret Cinema creates elaborate authentic worlds where the movie's story lives and breathes, placing the audience at the heart of the action and bringing the story to life."
Surprise Metric of the Week
$178.6 million: the projected economic impact that the NAMM Show had on parts of Orange County and Los Angeles County this year. The music products-industry trade show, which ran from January 16 to 19, is the Anaheim Convention Center's largest annual event. This year's NAMM Foundation Day of Service, a yearly tradition to give back to the local community, raised $10,000 for music education. 
Venue Buzz
S Bar opened on January 17 adjacent to the Philippe Starck-designed Katsuya space in Brentwood. The new mixology-focused lounge from hospitality group SBE serves creative cocktails paired with a Katsuya-influenced menu from SBE chief culinary officer Martin Heierling. The indoor-outdoor space has a private dining room.
Overheard
"We will develop PR campaigns that work smoothly alongside our experience design with amplification in mind. ... We look at publicity as not just impressions: It's about storytelling."
—NVE Experience Agency president Brett Hyman, in a blog post discussing why his company has launched a dedicated experiential publicity division.
On the Scene
Volta, Cirque du Soleil's first sports-inspired big top show, premiered this week at Dodger Stadium. The show, which features BMX stunts and live music, runs through March 8 and will move to the OC Fair and Event Center from March 18 to April 19; tickets start at $49. For the January 21 premiere party, which drew the likes of Tiffany Haddish and Common, Gold Sky Productions created an on-theme photo op. 
Let's see what's happening at your events. Tag #bizbashla on Instagram.
What's Next
The 62nd annual Grammy Awards take place on Sunday night at the Staples Center. Alicia Keys returns as host, and Lizzo, Billie Eilish, and Lil Nas X lead in nominations. The Recording Academy's official after-party takes place directly afterward at the Los Angeles Convention Center, while Steven Tyler's annual viewing party, which benefits Janie's Fund, will take place at Raleigh Studios. The Live Nation-sponsored viewing party will have a performance by Pitbull.
Earlier in the weekend, Roc Nation will host its annual brunch at a private residence on Saturday, while MusiCares' Person of the Year event will honor Aerosmith tonight at the convention center. Also today, Instagram is hosting a luncheon to celebrate women in music at Ysabel in West Hollywood. Look for our full recap of the weekend's biggest parties on bizbash.com early next week. 
And in non-Grammys news, the inaugural Polka Dot Summit, presented by Create & Cultivate and Disney, takes place at Forme in Burbank on Saturday and Sunday. The two-day event is intended to honor Minnie Mouse by spotlighting "modern-day muses who embody Minnie's key characteristics—bold, fashionable, fun, and classic," according to press materials.