This Week in Los Angeles: Remembering Kobe Bryant, Plus Events From Johnnie Walker, Create & Cultivate, and 'Birds of Prey'
West Coast editor Claire Hoffman covers the week's biggest event news.
January 31, 2020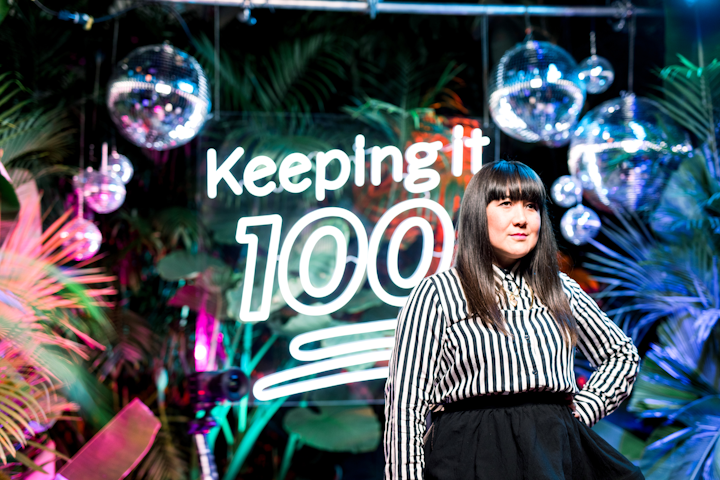 Photo: Smith House Photo
LOS ANGELES—Welcome to BizBash's Los Angeles-based column, where West Coast editor Claire Hoffman recaps the week's biggest local news. Got a tip? Get in touch!
Moves & Milestones
Orange County's upcoming JW Marriott, Anaheim Resort, has named several new executives, including director of food and beverage Scott Kimmel and executive chef Amol Agarwal. Other appointments include Matt Harrison as resident manager, Rita Joshi as director of finance, Clint Chadburn as director of engineering, and Dario Espinoza as director of human resources. The 466-room hotel opens in April with 43,000 square feet of event space.
Carrie Verkuil is the new national sales manager for Tivoli Lighting, based in Tustin. 
In Case You Missed It
We took a look inside last week's coolest Grammys parties, from the floral-heavy Roc Nation brunch to the Recording Academy's massive North Africa-theme celebration to Warner Music Group's 1970s-inspired bash.
On our GatherGeeks podcast this week, we discussed how the Academy Awards—and award season as a whole—have evolved, then chatted with Wolfgang Puck Catering's Stephanie Edens for a sneak peek at the official Governors Ball after-party.
Spotlight On
Scotch whiskey brand Johnnie Walker teamed up with media collective and record label 88Rising for a Lunar New Year party on January 24. The NVE Experience Agency-produced gathering took place at Wisdome, and featured performances by Deb Never, Yeek, and Dumbfoundeaded, plus signature cocktails from local mixologist Cari Hah and bites from Food Network chef Chris Oh.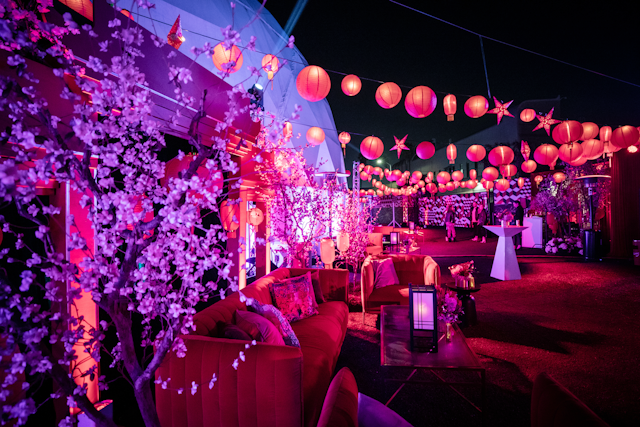 Photo: Johnnie Walker/88Rising

In the News
While plans for a public Kobe Bryant memorial service have not been finalized, organizers are reportedly considering venues other than the Staples Center, where the N.B.A. star played for most of his 20-year career. Los Angeles Magazine: "TMZ reports that the L.A. Memorial Coliseum appears to be under consideration as a venue. The Coliseum is able to hold 80,000 people in the stands, and the surrounding parks could be used for overflow if needed. The Staples Center, by contrast, only holds 20,000 spectators inside. The TMZ post says that the Rose Bowl was brought up as a possibility, but while the capacity is larger, it seems the plan is to keep the event within the city of Los Angeles, rather than ask mourners to travel out to Pasadena."
Celebrity chef Wolfgang Puck is getting a catering-focused reality show on HBO Max, WarnerMedia's new streaming service launching in May. The Wrap: "Throughout eight unscripted, hourlong episodes, the series, which comes from Puck and Renegade 83, will follow members of Puck's event catering team as they 'strive to amaze clients and surpass even the highest expectations,' and will give fans access to 'trade secrets and creative development for planning the world's most exclusive parties while sharing the passions and process of a renowned event staff,' according to HBO Max."
Producers of the February 9 Academy Awards are planning a tribute to Kobe Bryant, who won an Academy Award in 2018 for an animated short called Dear Basketball. Deadline: "The Oscar ceremony annually features an In Memoriam segment devoted to those in the industry who have died in the past year. It's unclear whether the Bryant mention will be part of that block or something else. Bryant is not a member of the Academy despite his Oscar win. ... On Monday, the Academy of Motion Picture Arts and Sciences' annual Oscar Nominees Luncheon began with a moment of silence for the victims of the helicopter crash."
Overheard
"Alicia [Keys] and I primarily were thinking about songs and we went a little gospel. I never said it, but I was thinking about Boyz II Men. I left and about five minutes later I got a call from one of her people saying, 'Hey, can we find Boyz II Men to do "It's So Hard To Say Goodbye to Yesterday."' We found them and they went into her dressing room. It was about 15 minutes before showtime. They spent probably 10 minutes working it out and then it was there."
—Grammy Awards producer Ken Ehrlich, talking to Billboard about how the show's last-minute Kobe Bryant tribute came together.
Surprise Metric of the Week
3,200: The number of workers on site every day at the upcoming SoFi Stadium in Inglewood, according to the Los Angeles Stadium and Entertainment District. The $2.6 billion future home of the Los Angeles Rams and Chargers is reportedly 85 percent finished and on track to open in July. 
Venue Buzz
The Private Suite at LAX has rebranded as PS; in addition to a new name, logo, and website, the private luxury terminal has a new booking process at reservePS.com. Member benefits include personalized guest service, a BMW escort directly to your aircraft, streamlined TSA and customs screenings, and an indoor-outdoor lounge with a salon, spa, and entertainment. 
Cali-Asian restaurant Piccalilli opened in Culver City on January 20. The first standalone concept from Mad Pambazos Food Truck chefs Macks Collins and Bryan Kidwell, the eatery serves shareable dishes such as Thai Banana Hush Puppies and Miso Pork Jowl. The colorful, indoor-outdoor venue was designed by Preen Inc.
On the Scene
To celebrate Warner Bros.' upcoming Birds of Prey film starring Margot Robbie, the studio hosted the "Harleywood" pop-up in the Hollywood & Highland courtyard on January 23. The immersive event included photo ops and fireworks, plus a massive "Harleywood" sign on top of the venue's arch. Producers JLC Experiential designed and fabricated the sign and used a helicopter to airlift the pieces into place. 
What's Next
The 28th edition of Photo L.A. kicked off Thursday and runs through February 2 at Barker Hangar; it features photography from more than 60 local and international galleries and honors American photographer Anthony Hernandez this year. It's followed by the 25th edition of the L.A. Art Show, which takes place at the Los Angeles Convention Center from February 5 to 9. The city's largest and longest-running art fair typically draws 70,000 patrons to view offerings from more than 120 galleries.
Also this weekend is the Chinese Chamber of Commerce's 121st Golden Dragon Parade, held along North Broadway in Chinatown. The annual gathering typically draws more than 110,000 spectators. While some Lunar New Year events in New York have been canceled due to coronavirus fears, parade organizers told BizBash that the Los Angeles event is continuing as planned.