Comic-Con 2017: See How Brands Stood Out With Stunts, Activations, and Parties
Brands such as HBO, Amazon, Fox, and Syfy relied heavily on virtual reality, unique photo ops, and immersive experiences to entertain Comic-Con International's 130,000 attendees.
July 27, 2017
Since its inception in 1970, Comic-Con International—commonly known as San Diego Comic-Con—has grown well beyond the world of comic books. The four-day event, which this year was held from July 20 to 23 in and around the San Diego Convention Center, has become a platform for brands, TV networks, movie studios, and comic publishers to showcase their products through wacky stunts, public fan experiences, and over-the-top parties.
With attendance inside the convention center capped at 130,000 people, brands have taken to the streets to create fan experiences at local hotels, parks, bars, and parking lots. From a mutant-gene-testing station to a full-scale Viking funeral in the bay to a coloring book as large as a house, here's a look at how brands got attention at this year's massive pop-culture fest.
Adult Swim Nighttime on the Green
Photo: Eric Rippin
'Westworld': The Experience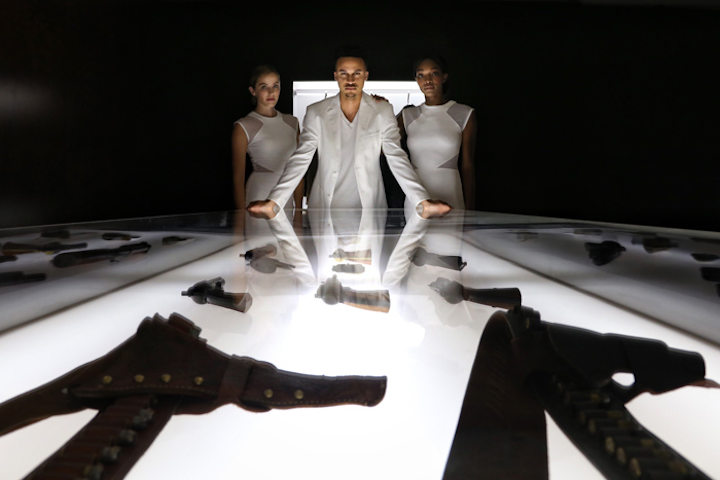 Photo: Courtesy of HBO
'Westworld': The Experience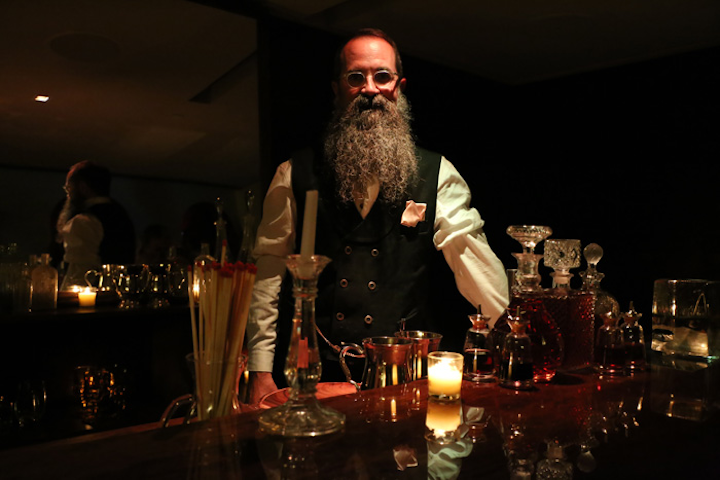 Photo: Courtesy of HBO
Adult Swim on the Green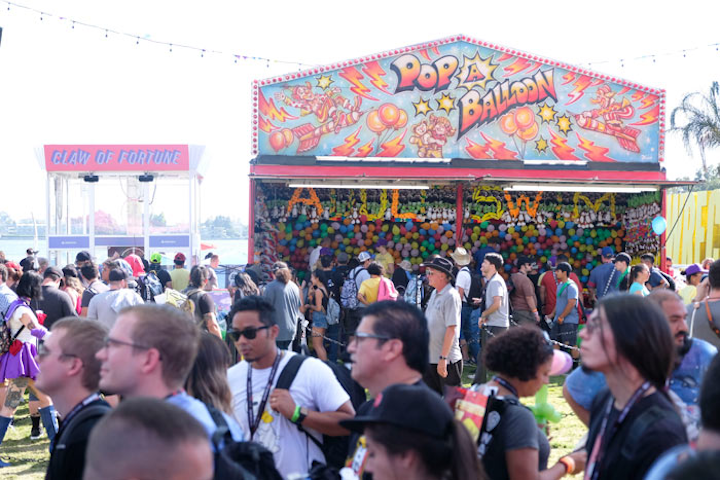 Photo: Adam Rose
'Blade Runner 2049' Experience
Photo: Eric Charbonneau
Comedy Central's 'Broad City' Coloring Book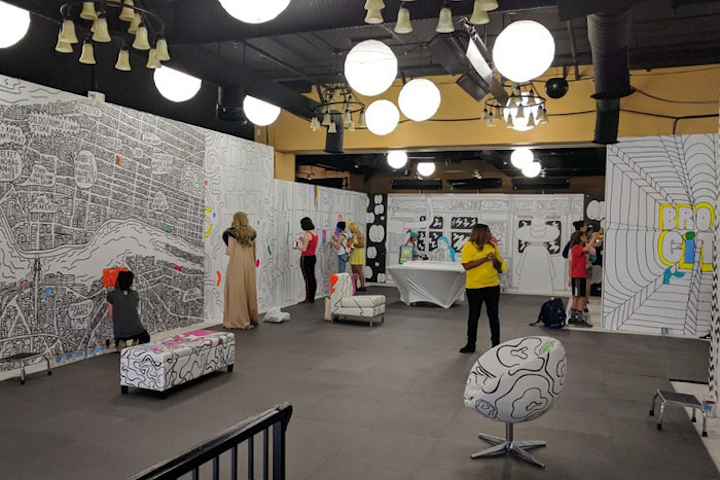 Photo: Courtesy of Comedy Central
Amazon Prime Video Tick Takeover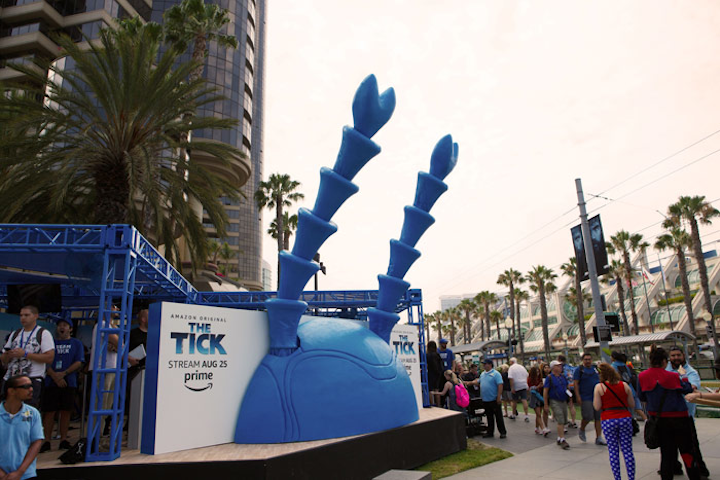 Photo: Angela Clouse
Amazon Prime Video Tick Takeover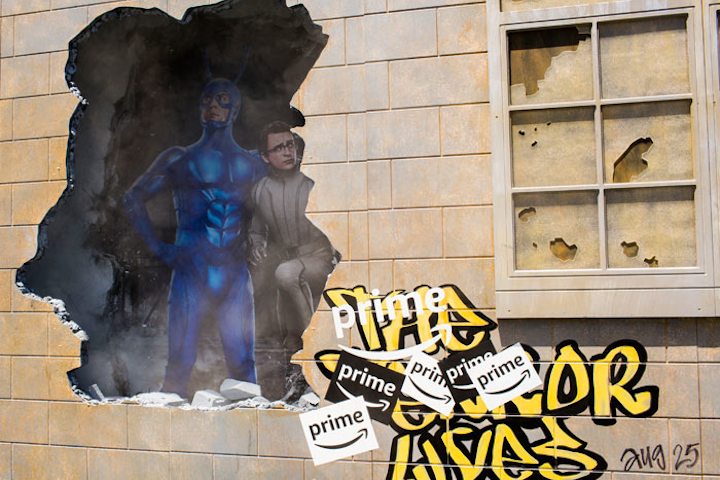 Photo: Angela Clouse
Sessions: The 'Legion' Mixed-Reality Experience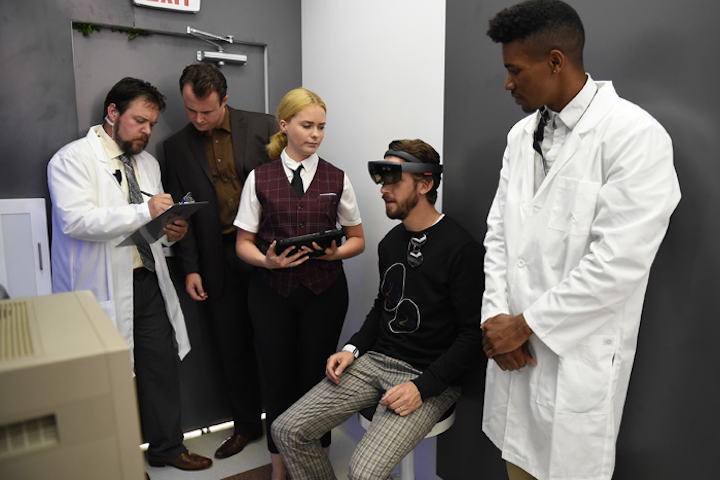 Photo: Frank Micelotta/FX
Sessions: The 'Legion' Mixed Reality Experience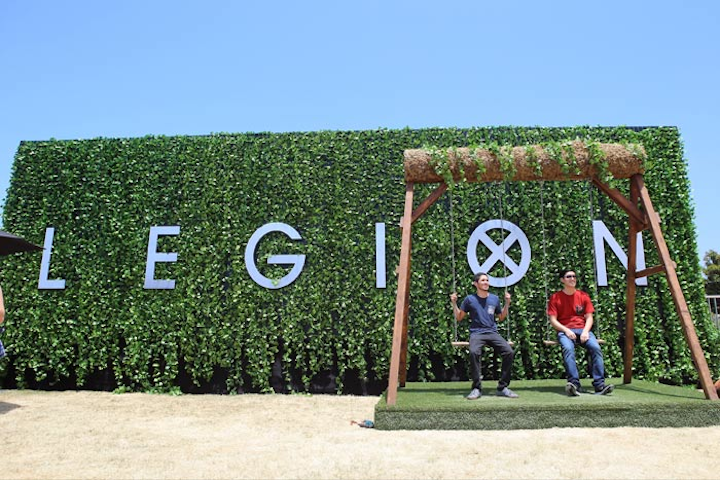 Photo: Ben Clemens/FX
History's 'Vikings' Funeral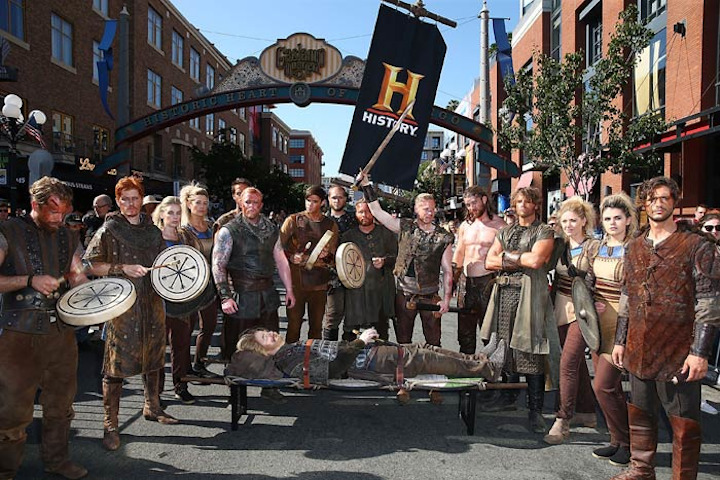 Photo: Joe Scarnici/Getty Images for History
History's 'Vikings' Funeral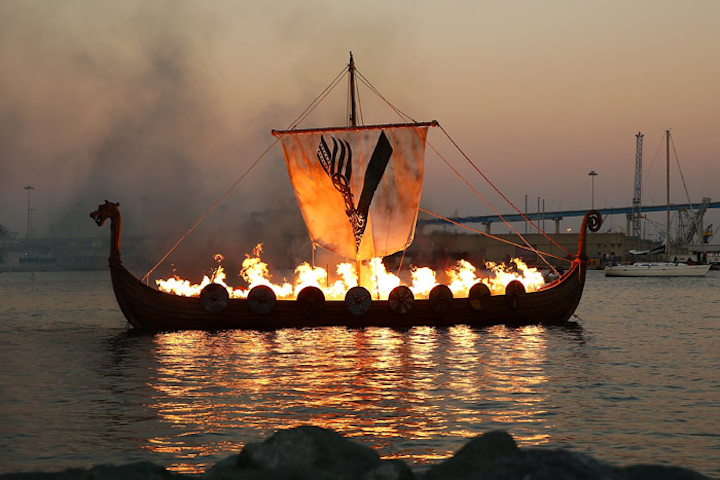 Photo: Joe Scarnici/Getty Images for History
History's 'Knightfall' Bag Check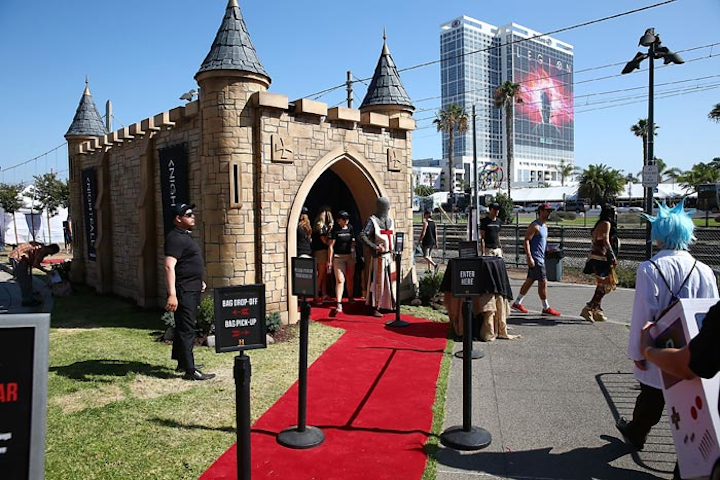 Photo: Joe Scarnici/Getty Images for History
Syfy's Geek Love Chapel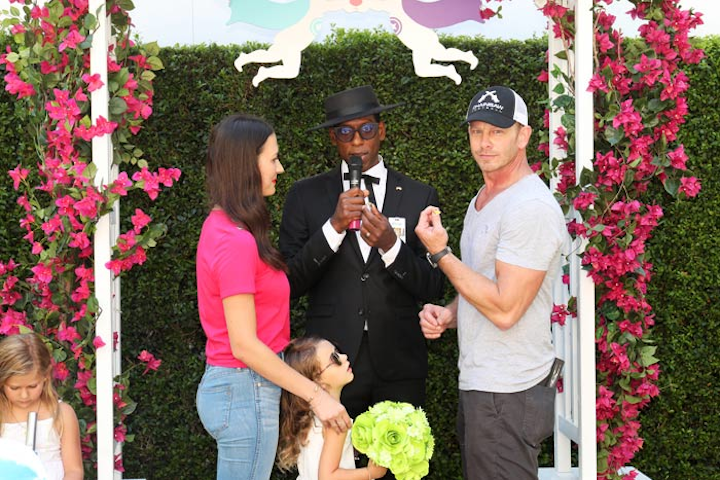 Photo: Jerritt Clark
'Atomic Blonde' Street Team
Photo: Ana Becerra
Fox Fanfare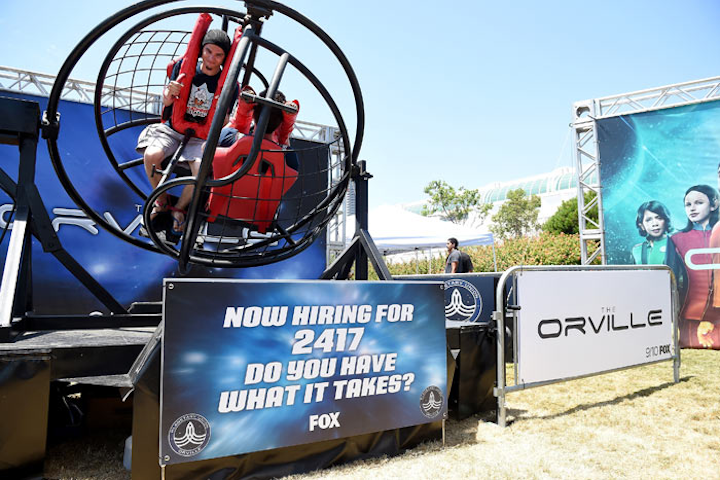 Photo: Ben Clemens/Fox
Fox Fanfare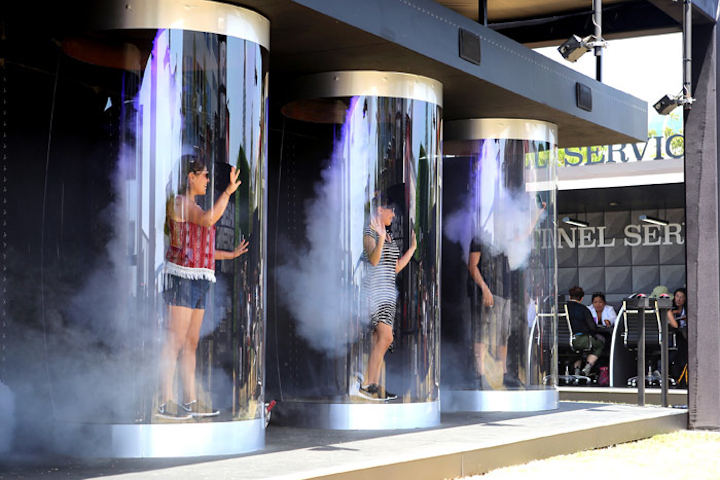 Photo: Ben Clemens/Fox
Buzzfeed & the CW's Srysly the Best Damn Superhero Party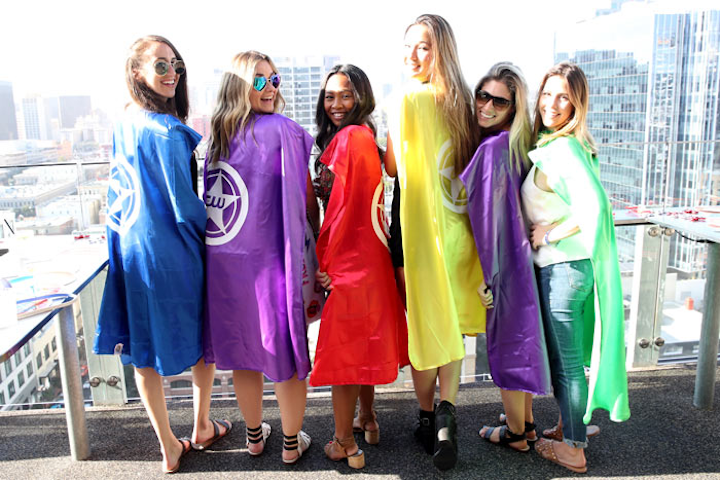 Photo: Jonathan Leibson/Getty Images for BuzzFeed/The CW
Blizzard Entertainment's Ice Cream Citadel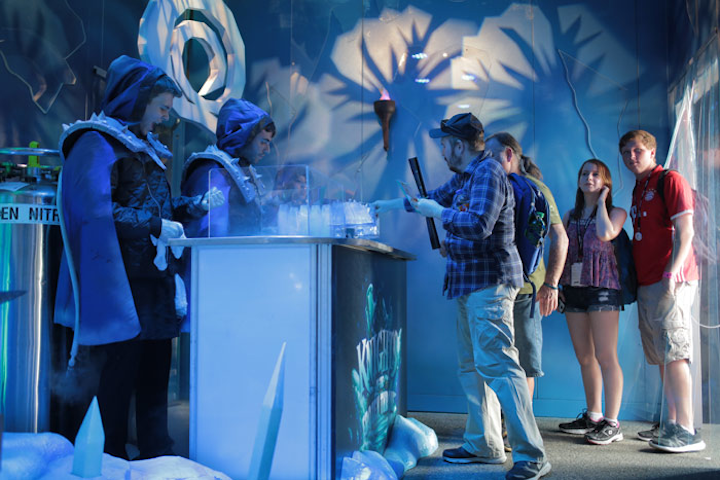 Photo: Ana Becerra
USA Network's 'Mr. Robot' Experience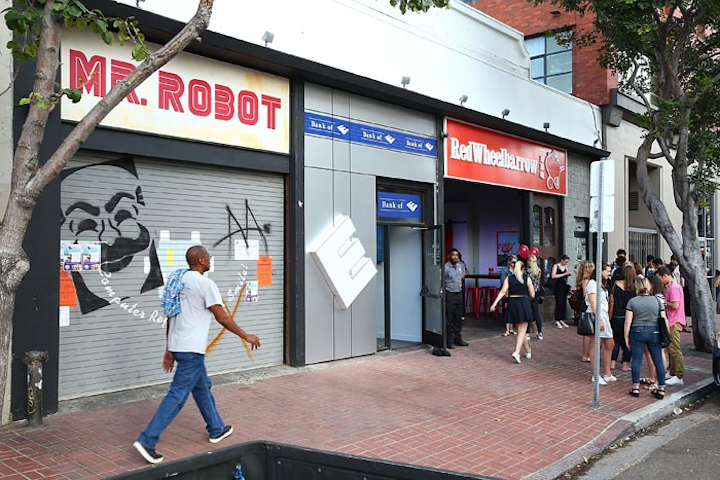 Photo: Joe Scarnici/Getty Images for USA Network
Schick Hydro Escape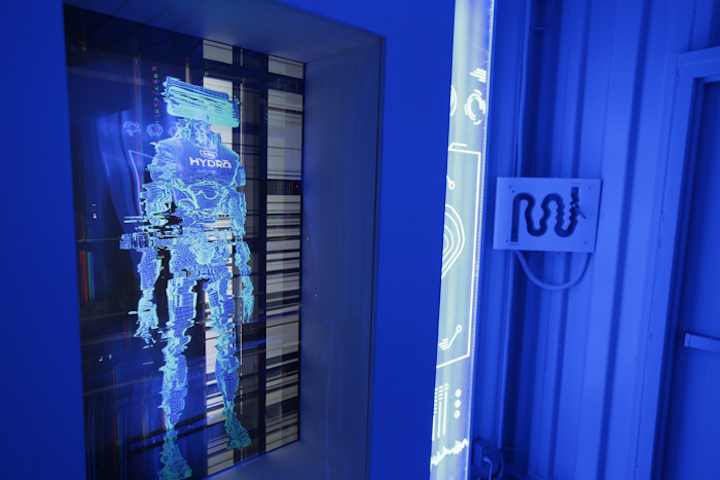 Photo: Jason Donovan Hall
IMDBoat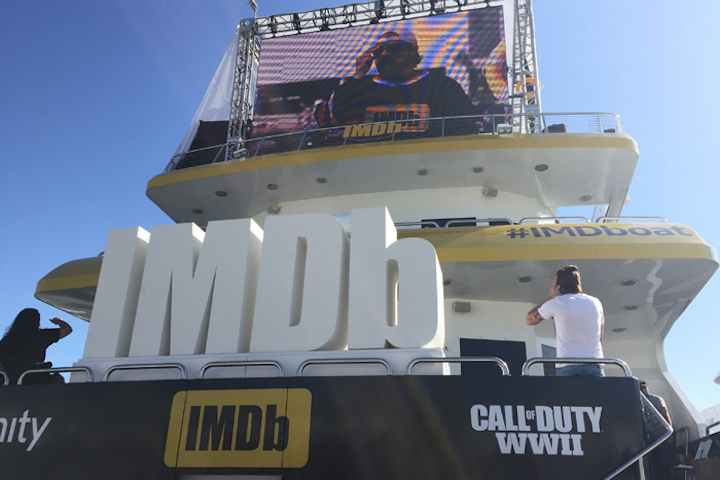 Photo: Ana Becerra
National Geographic's Nerd Nite Party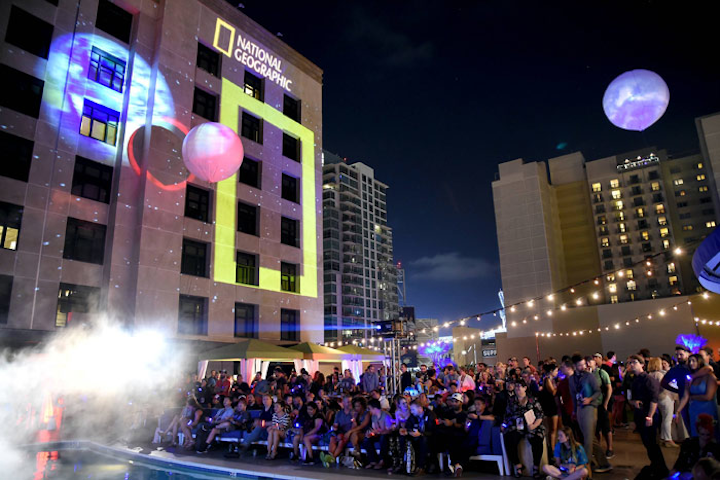 Photo: Frank Micelotta/NatGeo/PictureGroup
National Geographic's Nerd Nite Party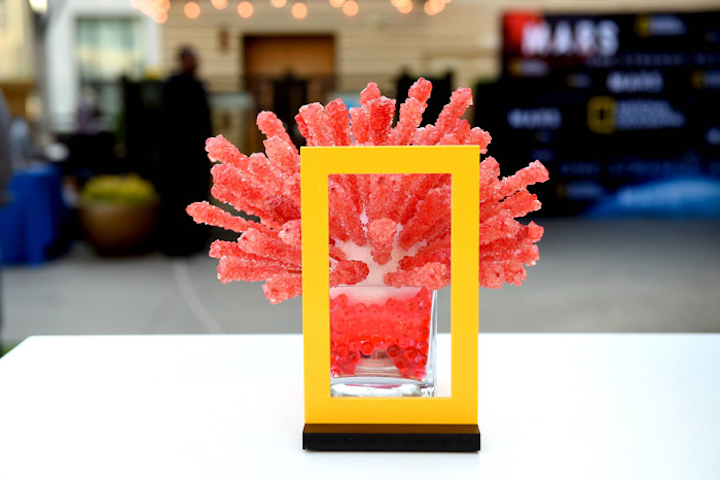 Photo: Frank Micelotta/NatGeo/PictureGroup
Warner Brothers' 'It' Bus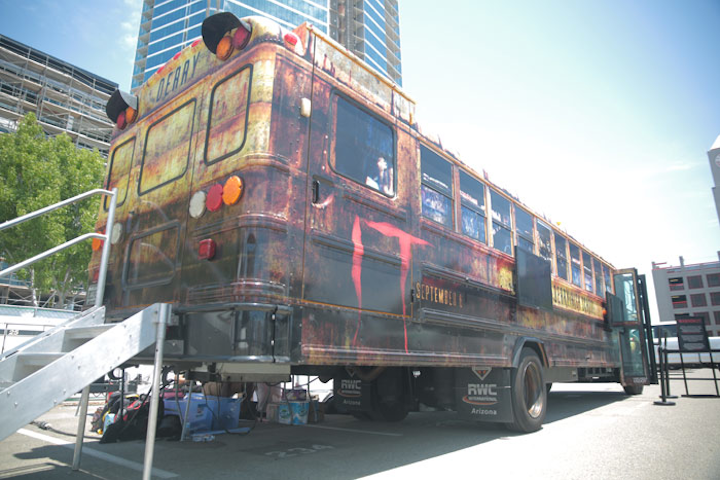 Photo: Ana Becerra
'Wired' Café
Photo: Phillip Faraone/Getty Images for Wired
Fandom Fest and Party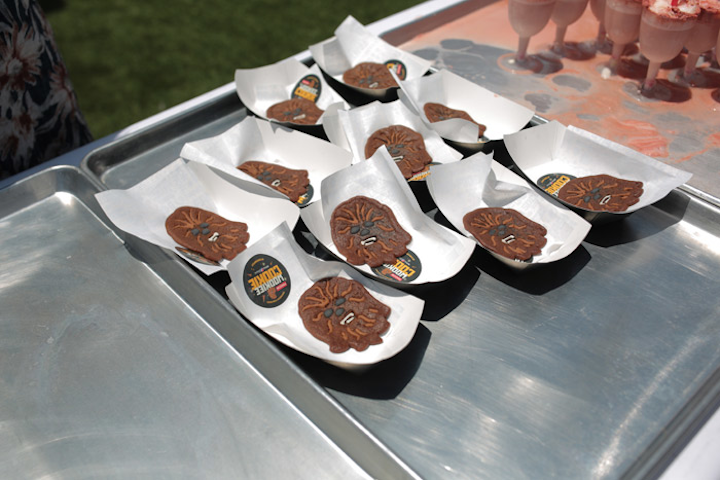 Photo: Ana Becerra
Adult Swim & Snickers Cars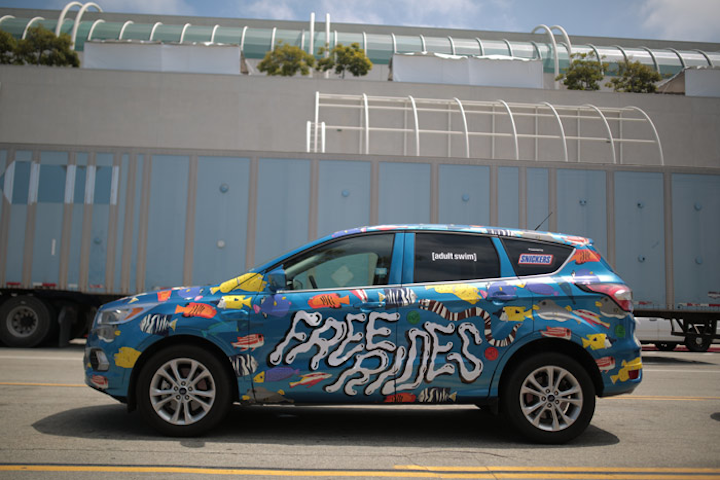 Photo: Ana Becerra
'Entertainment Weekly's Comic-Con Bash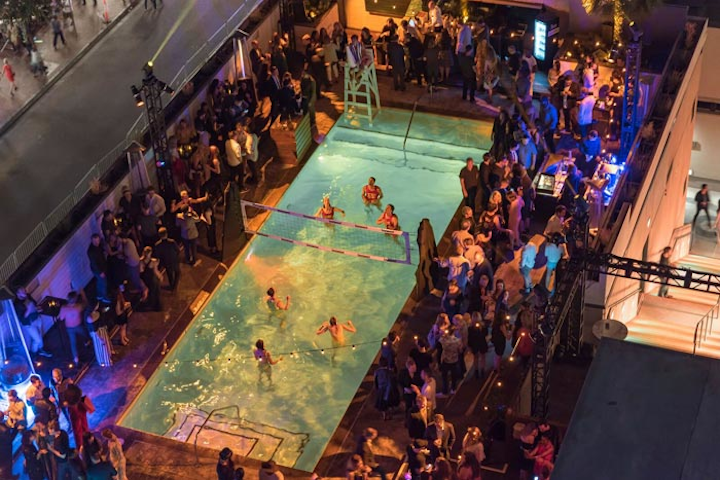 Photo: Tulio Diaz
Nintendo at the TV Insider Lounge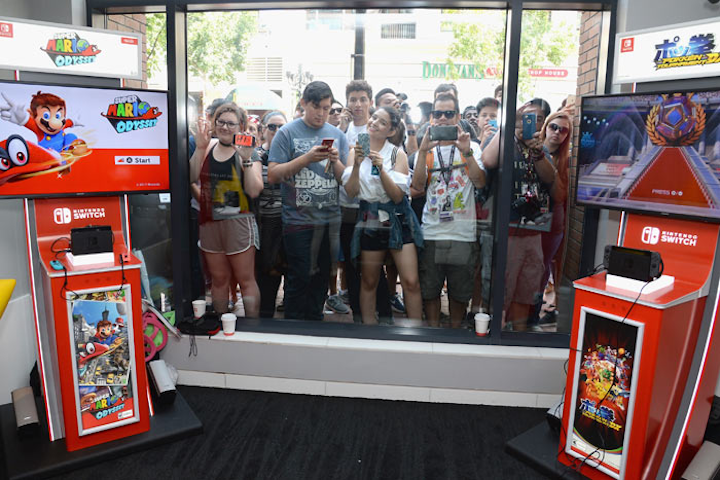 Photo: Michael Kovac/Getty Images for Nintendo
NVE Experience Agency & 'Nylon's After-Con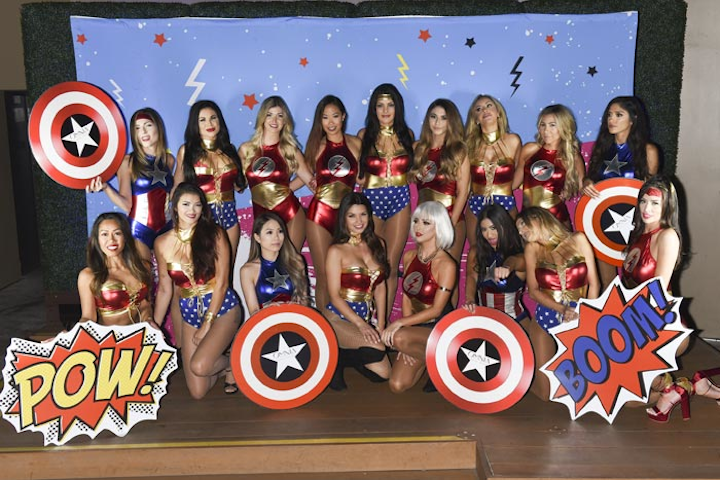 Photo: Michael Bezjian/Getty Images for NVE
Featured Venues/Suppliers: