Q&A: Why C2 and IMEX Are Teaming Up to Fight Conference Fatigue
C2's Martin Enault discusses the recently announced partnership, and shares why it's crucial for events and meetings to continually reinvent themselves.
April 19, 2018
Earlier this month, two meetings-industry powerhouses—the IMEX Group and C2 International—announced a new three-year partnership to drive innovation and creativity throughout the events sector. The team-up marks the first time that C2 International has partnered with another trade show, and will result in dedicated events at IMEX shows as well as other ongoing content throughout the year.
"Both of our organizations share a firm belief in the power of face-to-face events and recognize the need for cutting-edge innovation in order for events to become even more powerful and relevant in the future," explained IMEX Group C.E.O. Carina Bauer in a press release.
BizBash spoke to Martin Enault, C2's Melbourne, Australia-based C.E.O. of Asia Pacific, about how the partnership came about and why innovation and collaboration are crucial for the event industry.
What exactly will this partnership involve?
C2 will collaborate with IMEX within their events, and they will also collaborate on our events. It's a three-year agreement; we've kept it flexible and open, but in the first phase it's to work on the education component of their event, to bring in our collaborative experiences in order to tackle issues that are important for event planners, organizers, and convention centers. For example for IMEX Frankfurt [in May], we'll be bringing the sky lab like we had at C2 Montréal last year. It will show event organizers how you can actually do brainstorms and experiences differently, and use the collective brain trust of people attending to gain insight into where the industry is going.
This is C2's first official partnership with a trade show. How did you decide on IMEX specifically?
IMEX is one of the leading contenders in the world for where event planners and convention planners are going, and the Frankfurt event is one of the biggest ones. And of course at C2 we always try to do the biggest, boldest things possible, so IMEX is the right partner to do so. It started when I was invited as a speaker on the first day of IMEX. As we were talking with them about my presence there, we started talking about how it would be cool to do something together. Within a few weeks, we agreed to announce something and start doing something this year—even though we don't have much time to do so—and see how it goes and build to the future.
[PULLQUOTE]
Why do you think it's important for business events to focus on creativity and innovation?
I strongly believe that conference fatigue is becoming a real challenge for event organizers—I hear it more and more when I talk to people about going to events, conferences, and such. Attendees are sick and tired of sitting in front of the keynote speaker and having short coffee breaks and networking and the same model of event that's been around for decades and decades. People want to see something different and something that is actually making them work and be a part of it.
I also strongly believe that humans are meant to learn as participants in a discussion, not by being presented to. The reality is that in order for people to take hold of the knowledge of a subject, they need to be an active part of that discussion. In order to get there, event organizers need to put themselves in the shoes of their participants and ask themselves, "Would I actually enjoy doing this, is this actually the best way to do this?" Look at the participant as the biggest and most important stakeholder, and ask whether there are different things that would actually serve the participants better.
Event organizers need to embrace creative thinking to challenge their way of doing events. On top of conference fatigue, the business world is changing, the world we live in is changing very, very rapidly. We see people talking about market disruptions all over the place—events will be disrupted and will be disrupted on an ongoing basis, and if event organizers don't embrace creative thinking, they will be disrupted in the same way that the taxi industry was disrupted by Uber, or that the TV industry was disrupted by Netflix. It will come for the event industry.
How will you measure success with this partnership?
The KPI for success for us is on a different level. A couple months ago, C2 launched a full design space in Montreal called the Espace C2, a collaboration with the Fairmont Queen Elizabeth hotel. We basically created a reinvented convention center for about 200 participants at a time on top of the hotel. [Read more about the partnership here.] For us, the partnership with IMEX is, in part, in order to get awareness around this new type of initiative that we're doing.
And purely on the social side, we believe that as an industry, we all need to hold hands and face challenges together. Every convention center I speak to tells me that their association business is going down by 20 to 30 percent in the last year, but their business conferences have been going up and covering the loss of business. But that will also hit the conference space very quickly if people don't start changing their events. So a key part of the success of this partnership will be seeing organizers reinventing their events and joining together and saying, "Let's do things differently."
Event organizers too often see each other as competitors, when we should be helping each other. What we want to create with IMEX is a platform where everyone feels equal and can share their knowledge and ideas in order to make the industry as a whole more successful. And that is a key part of this agreement—to give everyone in the industry a platform of collaboration and idea-sharing without feeling that they're giving ideas to a competitor, but truly helping the industry itself elevate itself.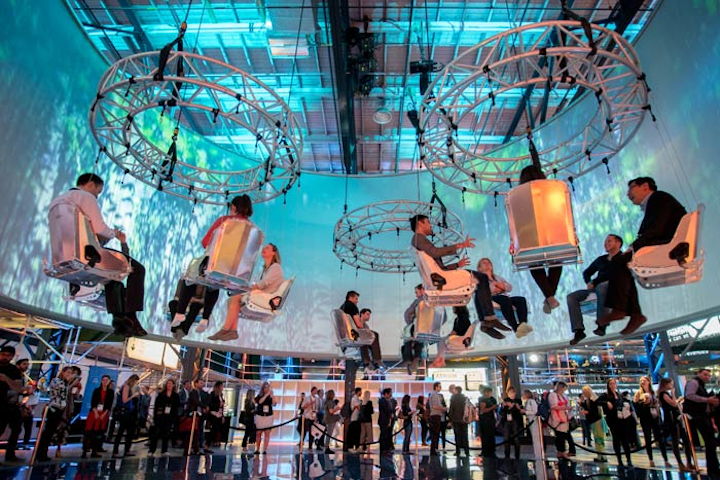 Photo: Sebastien Roy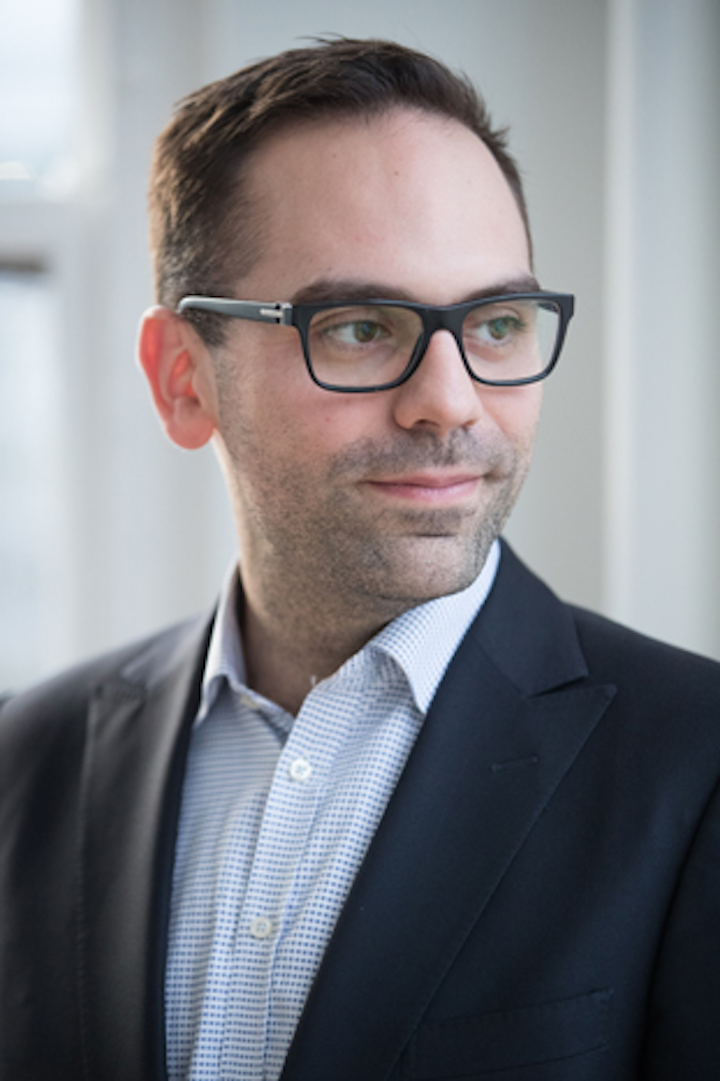 Photo: Courtesy of C2 International