Most Innovative Meetings 2017: #1 C2 Montréal
Research on human behavior and learning drives programming at this very un-conference.
October 31, 2017
C2 Montréal is one of those rare events that has established a distinct identity through constant innovation—and a faithful following from people representing a variety of industries across the globe. One of the most remarkable aspects is that the event, part business symposium and part creative inspiration lab, fulfills that promise year after year.
This year was no exception, as a sold-out crowd of 6,500 people from 60 countries came to the Canadian city in May for three days of education, networking, entertainment, and more, all intended to bridge the worlds of commerce and creativity.
"Our goal is to always challenge ourselves and to challenge our attendees to keep them from doing the same thing over and over again and to give them new ideas and insights they can apply to their business," said Martin Enault, chief operating officer of C2 Montréal.
The concept of challenging attendees is at the core of what Enault and his team build into the event experience. In between hearing from more than 100 speakers and attending their choice of 77 workshops and masterclasses, attendees could visit six Labs, unconventional hands-on activities intended to trigger creative problem-solving. A typical example was the Sky Lab, where groups of five people discussed business challenges while sitting in chairs suspended 20 feet off the ground surrounded by a cylindrical projection surface. In the Cubicle Lab, participants faced an escape-room-style group challenge.
"There is deep research in every experience we do. We work with behavioral analysts and psychologists and consultants to understand the basis of human interaction—one of which is when you play with people's senses you actually disrupt their sense of normalcy, and you actually trigger a part of their brain that forces them to think outside the box and to become more creative and innovative," Enault said. "For example, when you lock people in a room without light, it removes the titles, it removes the job descriptions, the nationality, the skin color, and everyone connects as humans, and they connect in a way that is different than when you put people in a ballroom and a traditional environment."
In the popular Cake Lab, attendees chopped strawberries, cracked eggs, and stirred batter that eventually became a massive cake, while learning about critical food-system issues related to flour, eggs, sugar, dairy, and more. (Later, attendees ate the cake.)
New this year, organizers redesigned the keynote theater at its venue, Arsenal, using a massive "big top"-style tent with 360-degree projection mapping on the ceiling. Despite being large, the space offered intimacy, with the farthest seating just 13 rows from the speaker on a central stage.
"That big top enabled us to change the format of traditional talks. Through every speaker and transition we were creating a feeling of immersiveness to bring the speakers and people watching closer together to the point that they felt like they were in a living room and not in a major keynote," Enault said.
Underlying all of the imaginative and unconventional programming is a core strategy to bring people together to do business, and C2 has developed a track record of success. Organizers conduct a survey about six months after the conference to assess the value of deals linked to relationships formed at C2. That number has been growing steadily each year, with the latest figure at $165 million from the 2016 event.
Having proven the concept, organizers are now expanding the brand. Next year C2 will launch its first event outside of Canada, C2 Melbourne. Enault said their goal is to grow the brand into a network of flagship events in about half a dozen cities around the globe.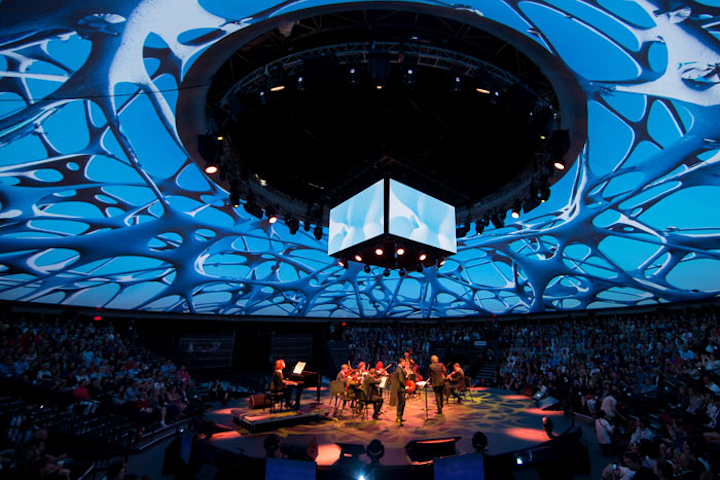 Photo: Allen McEachern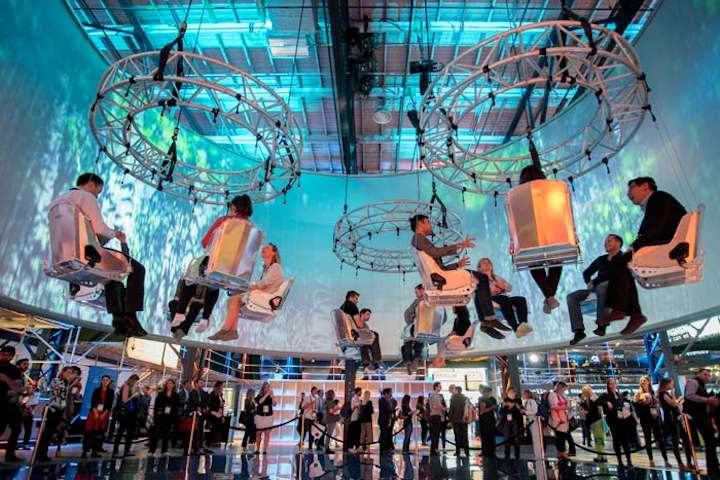 Photo: Sebastien Roy