Breaking the Ice
Just days before the Super Bowl, chewing-gum brand Ice Breakers used Carmen Electra to debut its new commercial to the public.
February 5, 2008
The union of football, advertisers, and attractive women has been cemented almost as long as there's been a medium for them to come together. Each year the glut of ads that run during the Super Bowl, the season's ultimate game and the most-watched broadcast of the television calendar, are punctuated by women, and brands have recently tried to leverage even more bang for their 2.7 million bucks per 30-second spot by hyping their commercials in the weeks prior to the game. The Hershey-owned Ice Breakers chewing gum did just that last Thursday morning, when Carmen Electra debuted her new commercial for the gum at small event at the Hershey Store in Times Square.
To make the store an appropriate venue for Ice Breakers, the designers at
Empire Force Events
(hired by the PR team at Hershey and Ice Breakers) first had to transform the heavily branded space into a blank canvas."The biggest challenge was working within that small store that's so strangely shaped and full of retail," said Robert Hulsmeyer, senior partner of Empire Force Events. "The idea was to unbrand the store, make it a completely neutral environment, and then inundate it with just Ice Breakers." They did that by emptying the store of all of its candy and furnishings the night before and draping anything that wasn't removable with white curtains. From there the production crew was able to build a stage, install showcases for the gum, and fit the room with Ice Breakers decorations.
Electra arrived in the 30-degree cold just past 9 a.m—scantily clad in a cropped Ice Breakers jersey and a pair of low-rider jeans—and was escorted inside by a small troop of cheerleaders and an NFL referee. Inside, she spoke about her partnership with the brand before guests watched her new commercial, which officially debuted during Sunday's Super Bowl broadcast. After the screening, Carmen presided over a football-tossing competition between 25 contestants who had been recruited on the street outside.
Empire Force Events finessed pedestrians to line up in the cold with a street team that started recruiting in the hours prior to the event. "We sent out sampling teams within a three-block radius of the event to not only deliver product to the consumers but to drive them to the store," Hulsmeyer said. They reached their goal of 25 participants—only one of whom was able to make a perfect throw and win a basket of Ice Breakers products.
Once the crowd cleared, the space was emptied and the truck that had taken away all of the store's candy and furnishings returned to Times Square. The store was open for business by 3 p.m.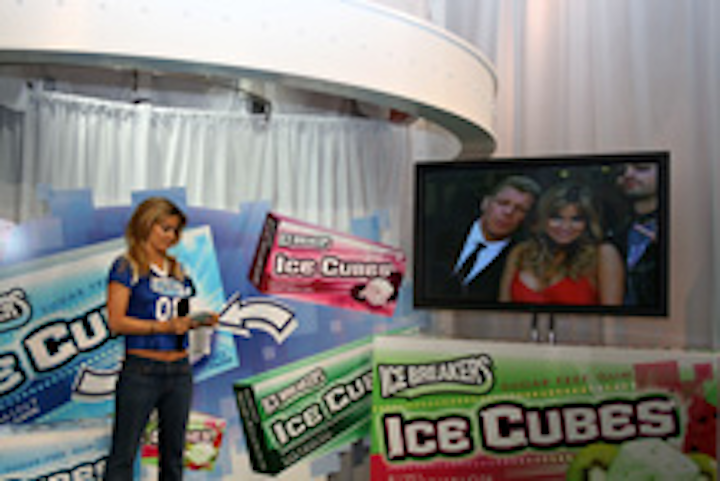 Photo: Chris Ross for BizBash
Photo: Chris Ross for BizBash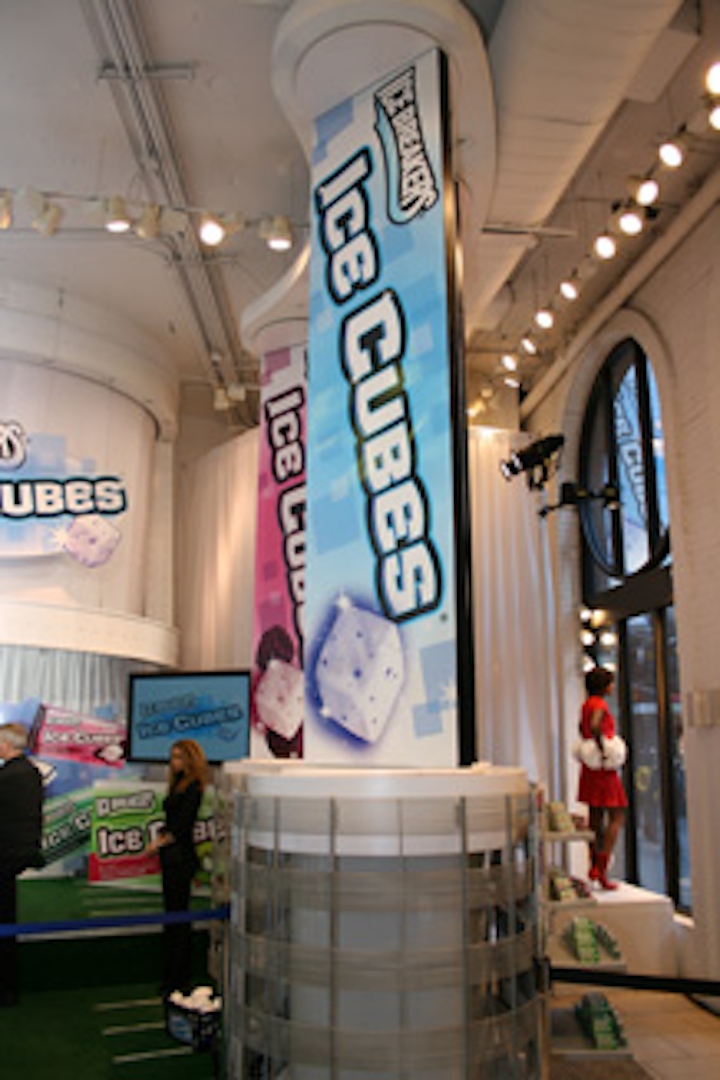 Photo: Chris Ross for BizBash
Photo: Chris Ross for BizBash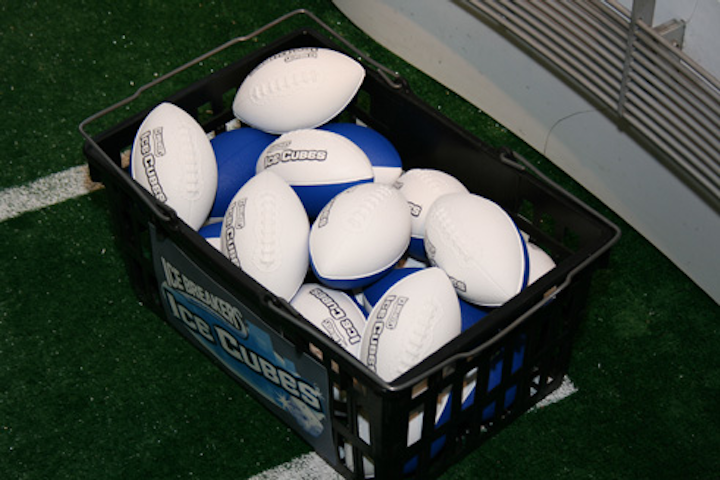 Photo: Chris Ross for BizBash
Photo: Chris Ross for BizBash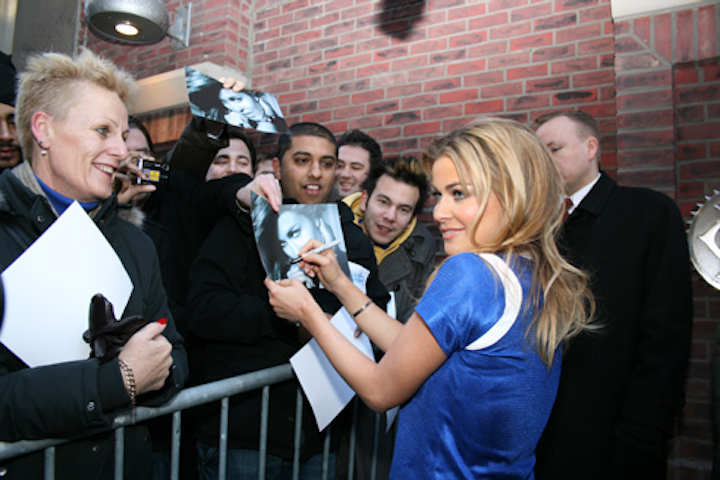 Photo: Chris Ross for BizBash
Featured Venues/Suppliers: