Traffic, Dirt, and 65 Bulls Provide Challenges at Bull-Riding Tourney
January 13, 2011
When Manhattan is the backdrop for staging a man-versus-beast event that involves upward of six dozen bulls, each weighing around 2,000 pounds,  organizers face a unique set of challenges. This past weekend's fifth annual Professional Bull Riders Built Ford Tough Series tournament, whose logistics were overseen by the rider group's event and operations coordinator, Jerome Robinson, battled several minor inconveniences, including New York traffic, lack of parking spaces, and Madison Square Garden's entirely curved venue. On top of that, the bulls needed rabies shots to enter the city.
"We have to unload everything downstairs and bring it in piece by piece up the ramp, so it's a lot more time-consuming than our normal show," said Robinson. "Timing is key, not just to avoid traffic, but to avoid congestion in going up and down the ramp." A five-man crew was charged with the "running of the bulls" at the Garden, ensuring that each animal, transported from the New Jersey State Fairgrounds in one of four semi trucks, safely made its way into a series of mazelike pens that served as the bulls' home during the competition.
Although the hosts invited press to cover the bull load-in at 3 p.m. on Friday, traffic kept the bulls from showing up until about 4:30.
New York is the best-selling market on the tournament's 28-city circuit. "MSG is a historic venue, and New York is the media capital of the world, so as a media-forward property, it's an important place to be and bring our product," said Sean Gleason, president and C.O.O. of the riders group.
The tournament takes place on what is normally the Garden's ice rink. To prepare for the bull riding, Robinson and his team covered the ice with a subfloor, on top of which they placed 900 tons of dirt—but not the typical clay soil one would find at such an event, which is too moist this time of year. To alleviate the problem, crushed rock with little pebbles up to three-eighths of an inch embedded was transported from New Jersey. "This is one of the first times we've done it in the Garden with the crushed rock," said Robinson. "After we're done, we send it back and it gets used for road base."

Robinson and his team began setting up on Thursday at 5 a.m. to ensure production was set for Friday's 8 p.m. start time. "[Setup was a] little longer than normal due to the [venue] limitations, and also because it's the first show of the year coupled with new elements—including a brand-new cocktail reception area and a significantly larger backstage—that require some trial and error," he said. The teardown, by contrast, was much faster: Robinson and his crew were done by noon Monday.

According to Gleason, digital media played a bigger role in promotions this year, complementing the local television ad buy (about two million people were expected to tune in over the weekend). Revenue, meanwhile, has continued to grow at a rate of 10 to 15 percent each year since 2007, when revenue was reported as $25 million. That same appeal that has viewers tuning in is what the riders group hopes to capitalize on with its sponsors, which range from Ariat and Wrangler to Stanley Tools and Jack Daniel's.
"Whether new or old fans, people have been with us for a long time," said Gleason. "That passion translates through to how they feel about the sponsors that participate with the sport. They do care that Stanley Tools are here, and we're able to influence a lot of people in their buying choices."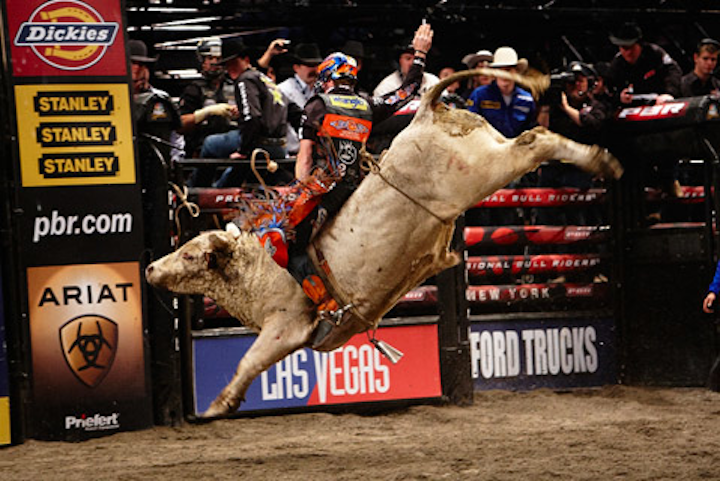 Photo: Ronnie Andren for BizBash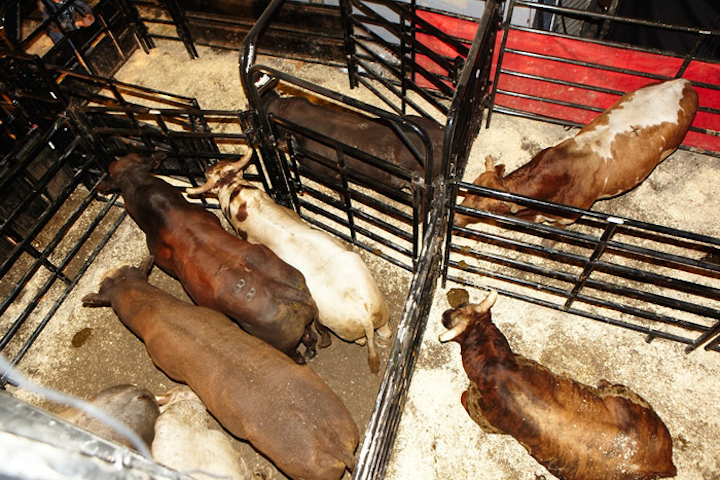 Photo: Ronnie Andren for BizBash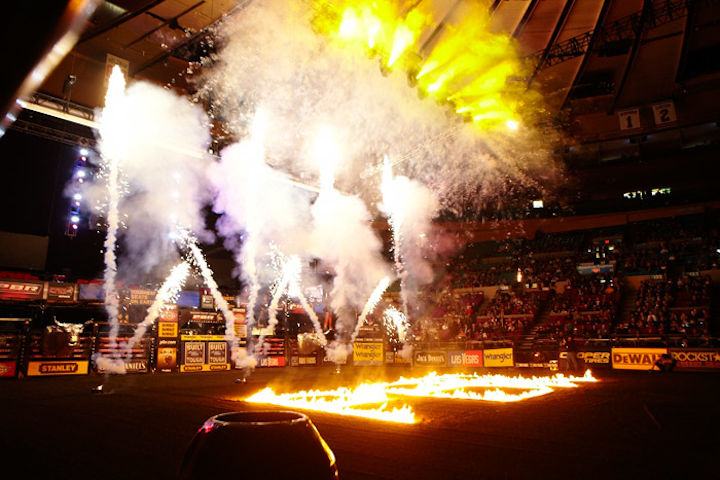 Photo: Ronnie Andren for BizBash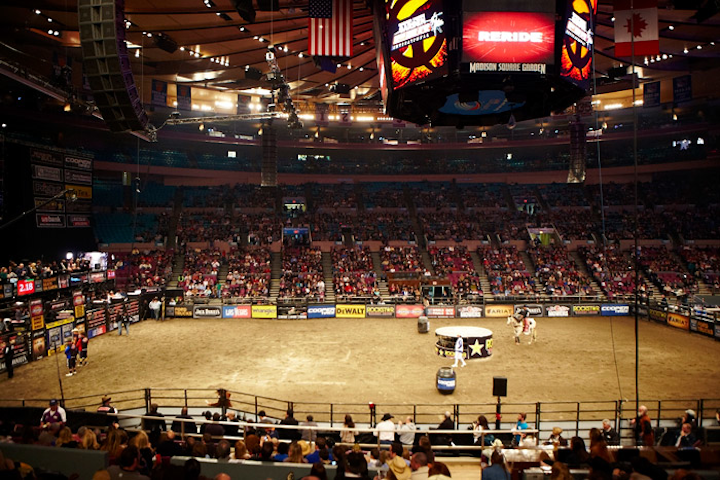 Photo: Ronnie Andren for BizBash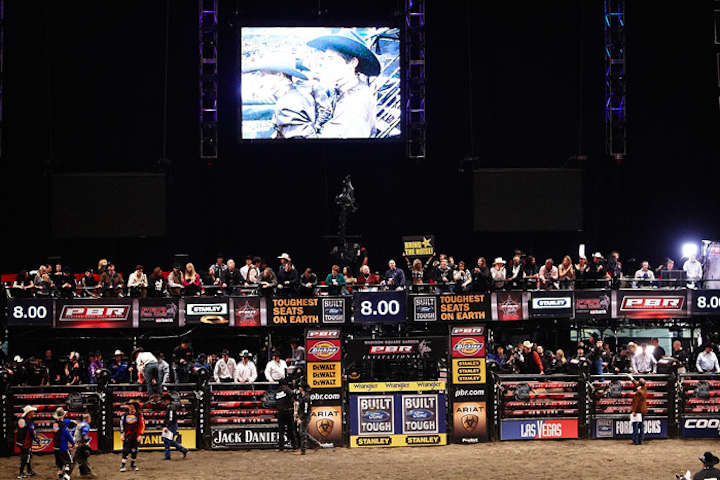 Photo: Ronnie Andren for BizBash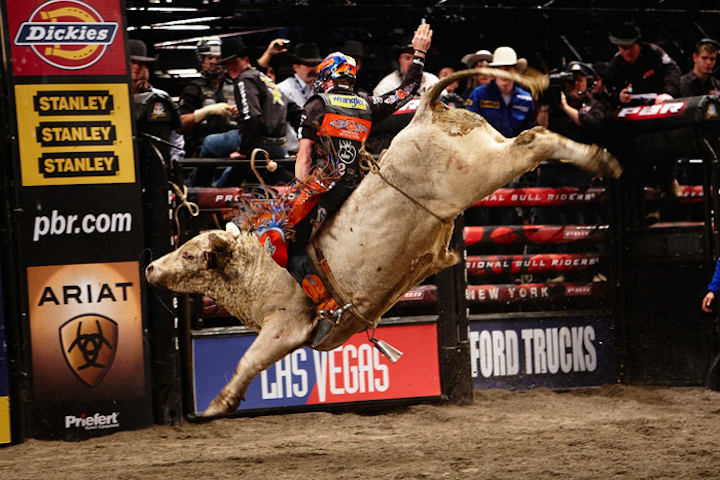 Photo: Ronnie Andren for BizBash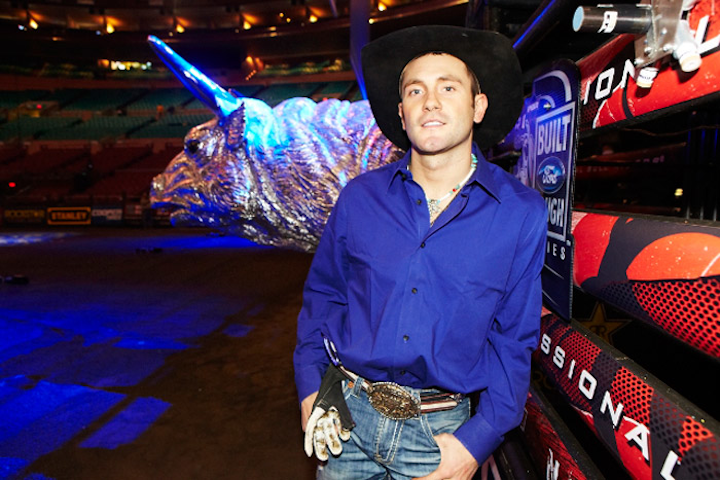 Photo: Ronnie Andren for BizBash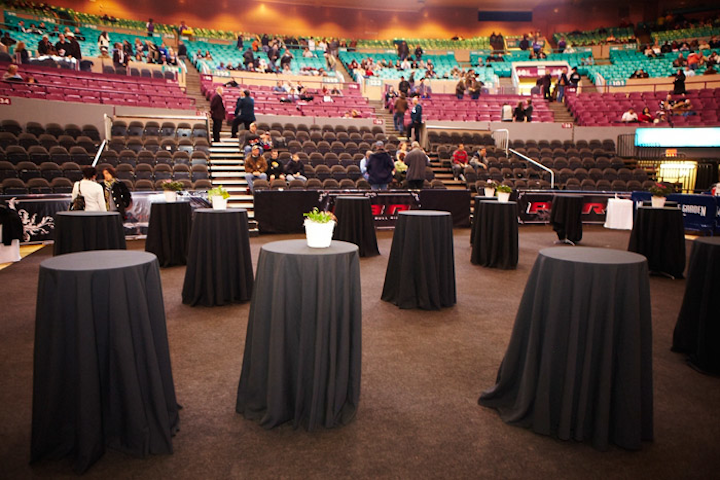 Photo: Ronnie Andren for BizBash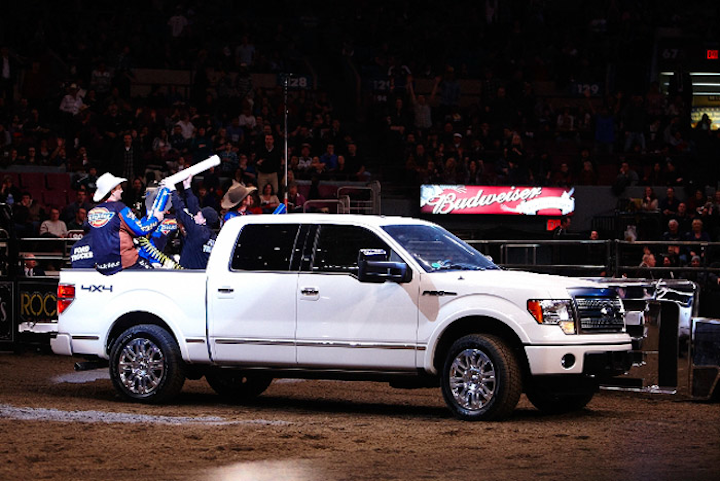 Photo: Ronnie Andren for BizBash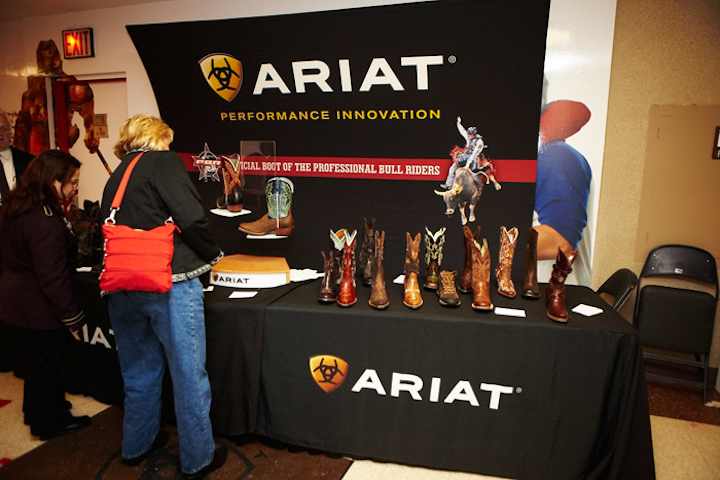 Photo: Ronnie Andren for BizBash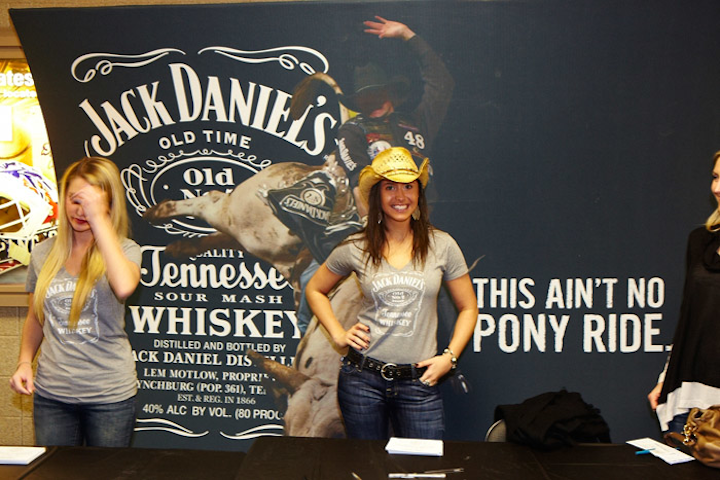 Photo: Ronnie Andren for BizBash
Featured Venues/Suppliers: