Bull-Riding Championship Brings Cowboys, Bucking Bulls to Times Square
October 19, 2010
As the most heavily trafficked spot in the city, Times Square has seen some of the most unusual ploys for publicity—a two-ton toilet roll for Small Steps, a makeshift salon to promote Bravo's Shear Genius, and even giant human vending machines to hand out free underwear from Uniqlo—and since the pedestrian plazas have become permanent, the site is much easier for brands to use. On Friday, the Midtown crossroads saw perhaps the biggest stunt yet, with a live bull-riding competition from Professional Bull Riders, the organization that runs a world championship for bull riding every year.
The public promotion was used not only as a prelude to the 2010 Professional Bull Riders Built Ford Tough World Finals, being held October 20 through 24 in Las Vegas, but also as a way to generate interest in the 2011 competition, which will include a New York event from January 7 to 9.
Handled internally by Professional Bull Riders, the event brought a massive steel structure to Broadway between 42nd and 43rd streets, adding a riding arena and pens for the thousand-pound livestock to the sights and smells of the tourist-laden streets. With such large, potentially volatile creatures encouraged to kick up their hooves and men tumbling from their backs, the organization worked closely with the health department and the city to ensure the fabrication was not only sturdy, but safe for the animals and the 5,000 or so spectators who came out to gawk at them. (Animal rights activists were also present, with signs to protest the competition.)
Organizers also prepared for another potential issue: Heavy rain and wind were forecast for the day, so rather than regular dirt—which could turn into slippery mud puddles when wet—the ground in the arena was composed of crushed granite.
Professional Bull Riders president and chief operating officer Sean Gleason told the Associated Press that the crowds that came out bought tickets to the January competition, which puts ticket sales 20 percent ahead of the take from the same time last year.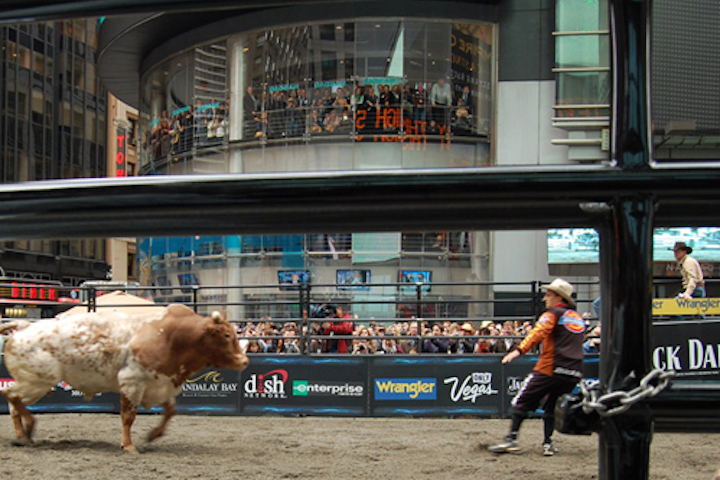 Photo: BizBash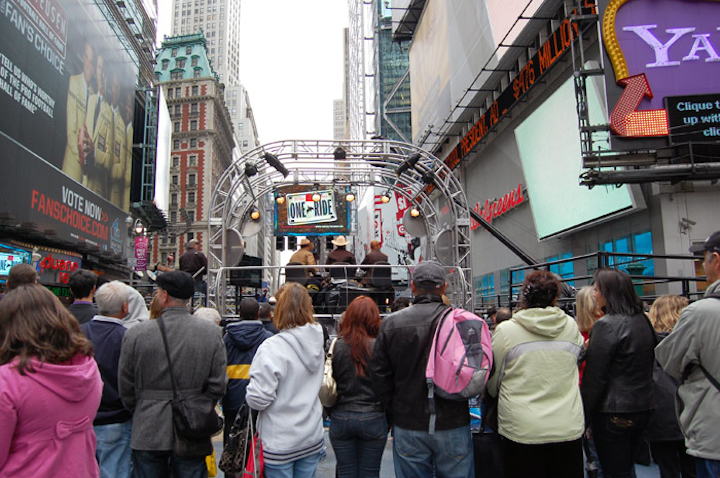 Photo: Jeeyun Lee for BizBash
Photo: Jeeyun Lee for BizBash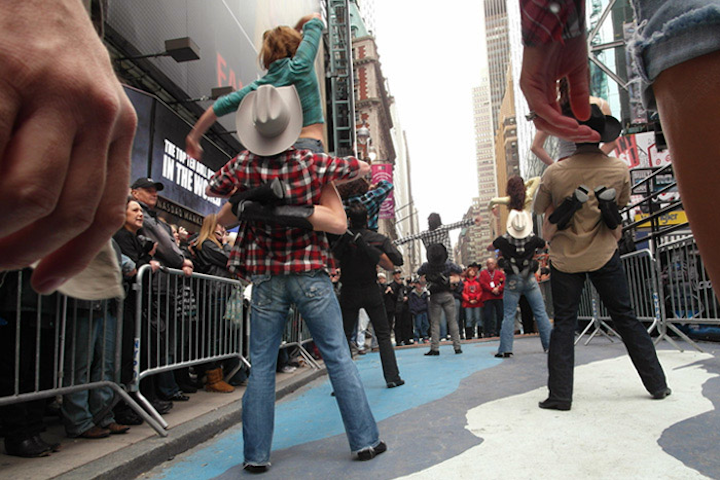 Photo: Jeeyun Lee for BizBash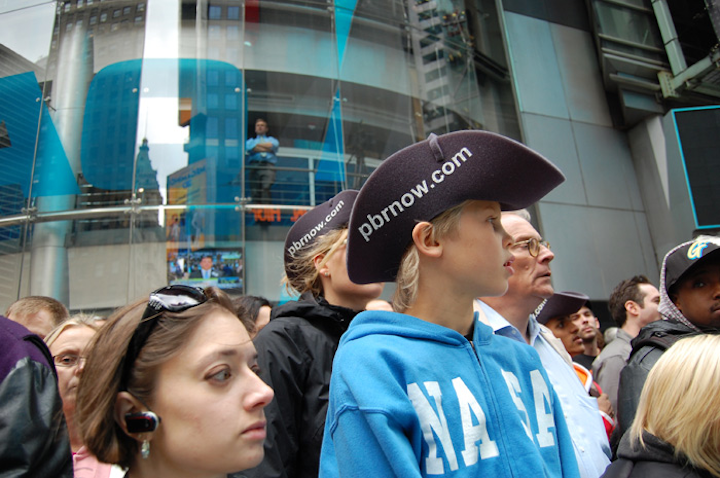 Photo: Jeeyun Lee for BizBash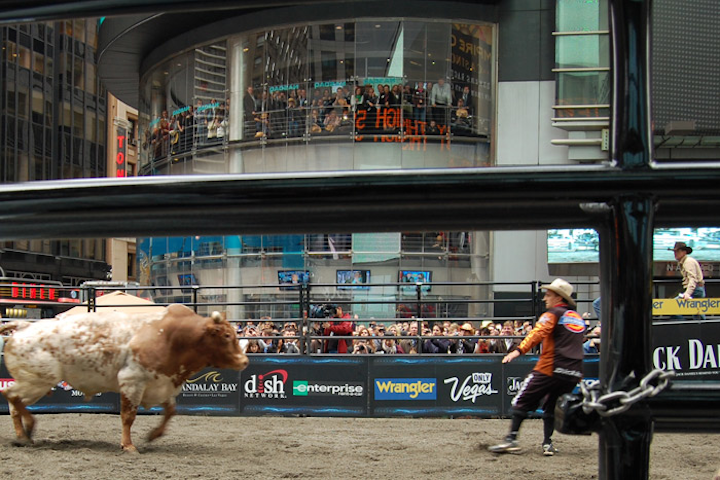 Photo: BizBash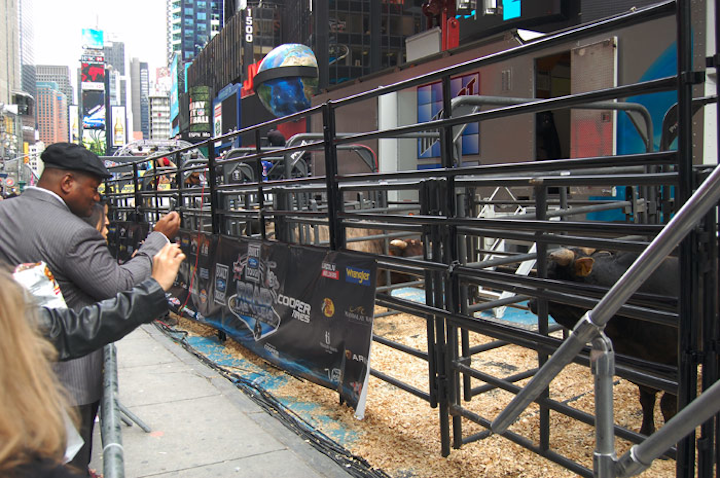 Photo: BizBash
Featured Venues/Suppliers: