How New York's Largest Benefit Grew Even Bigger
The Robin Hood Benefit, New York's largest single fund-raiser, brought in $61.2 million to fight poverty in the city.
May 17, 2016
With 4,000 guests, it's difficult for the Robin Hood Foundation Benefit to get larger. In fact, this year's event, held May 9, took over three halls of the Jacob K. Javits Convention Center. So instead of making the benefit itself bigger, organizers created additional events on the same day, hoping to reach different groups of donors and raise awareness about its efforts.
Called Night for NYC, the events kicked off with a group of children who helped ring the opening bell with Emma Bloomberg at the Nasdaq MarketSite in Times Square. Other activities included two concerts aimed at younger patrons, one featuring Citizen Cope and the other with Joey Bada$$ and DJ Mark Ronson. There also was an outing to Yankee Stadium where 10,000 beneficiaries of the foundation received free tickets and a stadium-wide giveaway of 30,000 Yankees hats in Robin Hood green. Students from the Robin Hood-supported KIPP Academy String and Rhythm Orchestra performed on the field before the game began. The foundation also arranged to have the Empire State building, Madison Square Garden, and the Bloomberg Tower switch their exterior lighting to the foundation's signature shade of green at night.
The events were integrated into the main benefit with live look-ins to Yankee Stadium and a common social media campaign under the hashtag #NYC4NYC.
Decor at the benefit itself also took on larger-than-life proportions. This year's design from David Stark Design & Production played on the theme of "Unlock the Future," starting with the entrance, which invited guests to pass through an oversize keyhole. Individual keyholes continued down the carpeted entryway like giant arches, giving way to massive unlocked doors in the cocktail space.
"We love a metaphor," said the foundation's Lindsay Carroll, one of the event's producers. "Keys opening the doors to the opportunities that Robin Hood provides is something we can integrate into the programming and messaging."
The benefit, New York's largest single fund-raiser—brought in $61.2 million, down from its record of $101.7 million last year that had been fueled by two $25 million donations. Proceeds support poverty-fighting programs in the city.
Read on for more highlights, including host Katie Couric, headline entertainment from Usher, and more.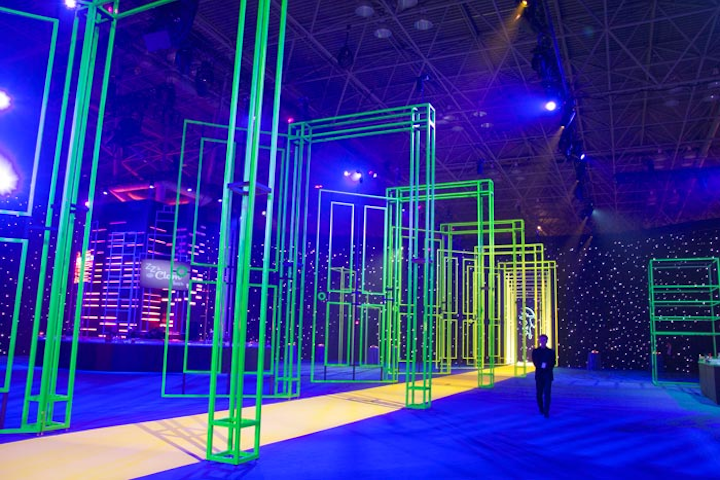 Photo: Taylor McIntyre/BizBash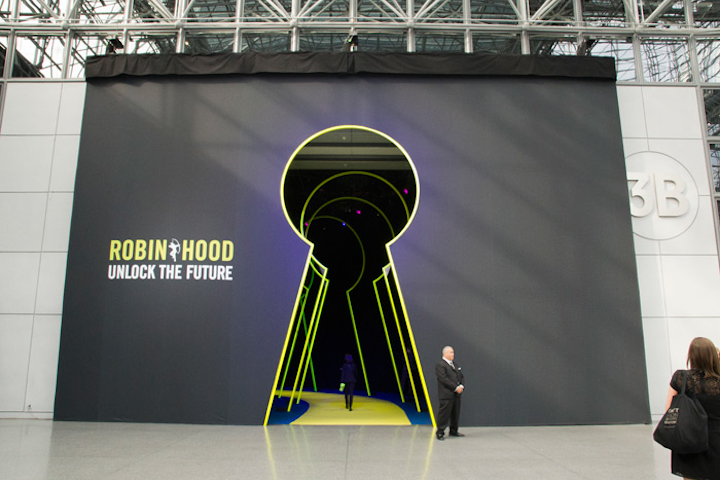 Photo: Taylor McIntyre/BizBash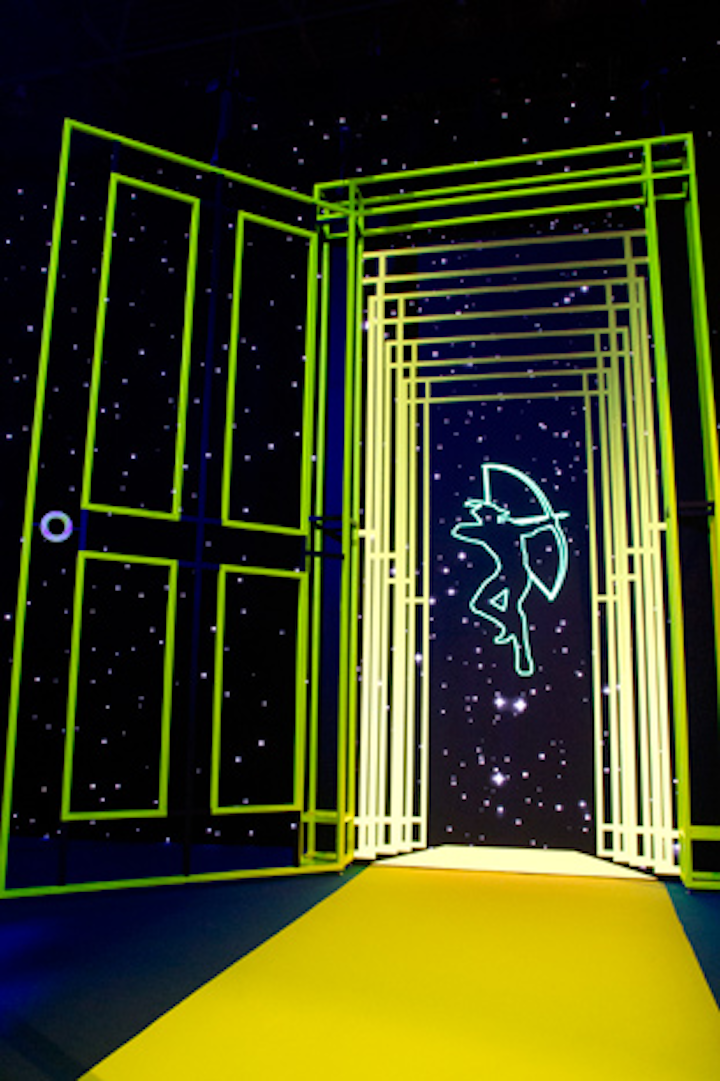 Photo: Taylor McIntyre/BizBash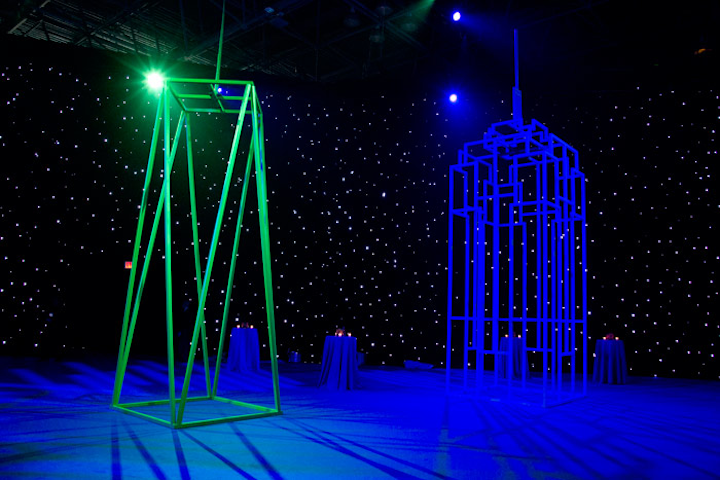 Photo: Taylor McIntyre/BizBash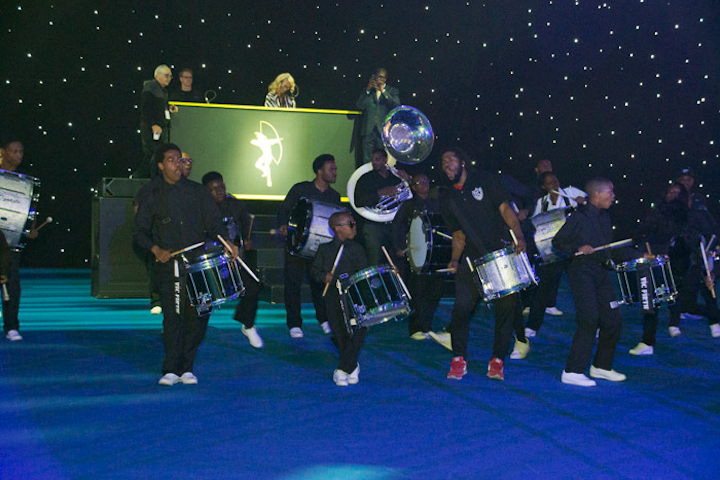 Photo: Taylor McIntyre/BizBash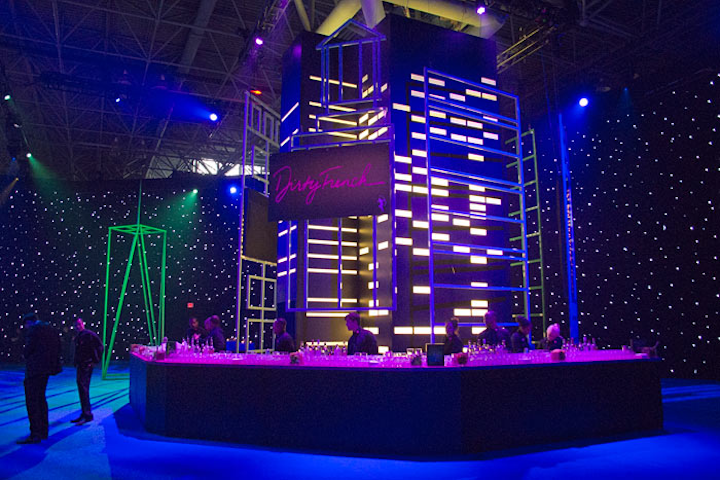 Photo: Taylor McIntyre/BizBash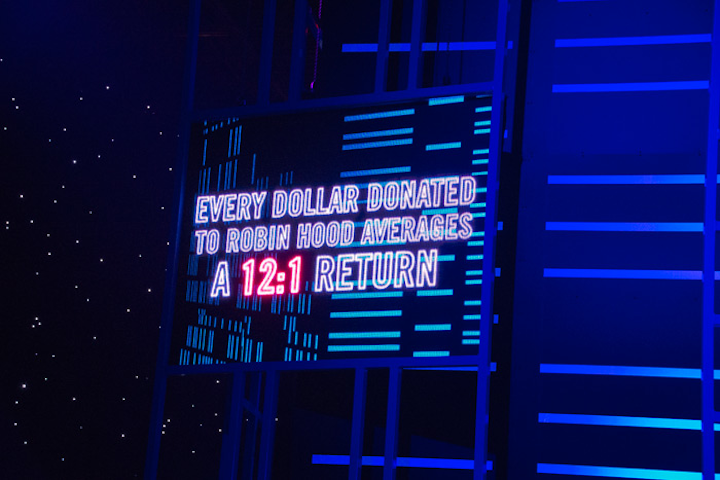 Photo: Taylor McIntyre/BizBash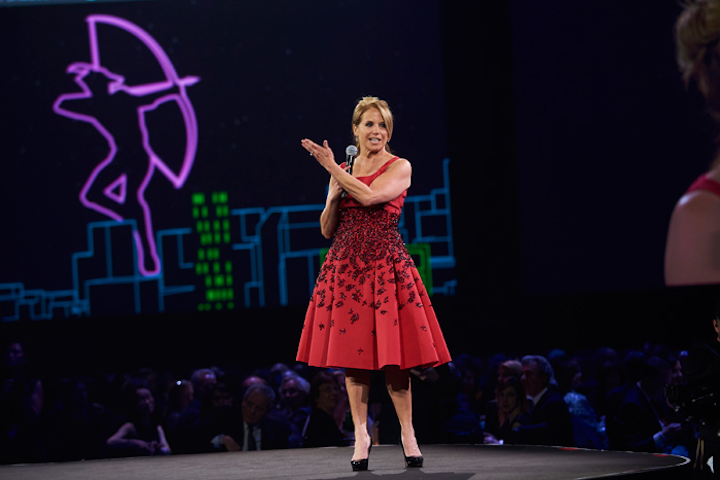 Photo: Sean Carroll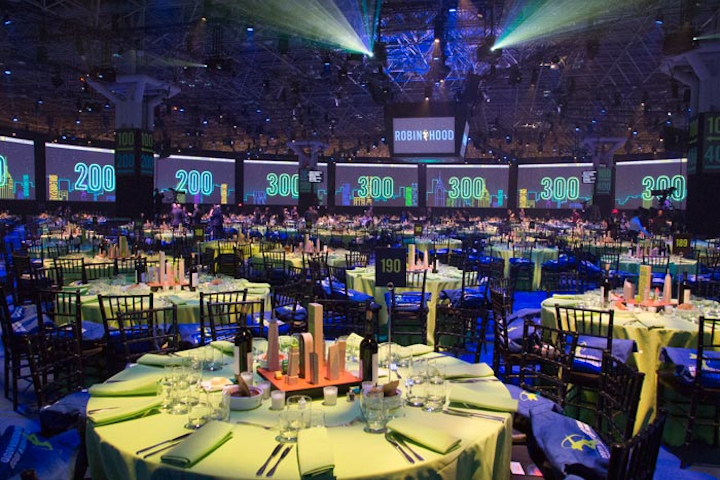 Photo: Taylor McIntyre/BizBash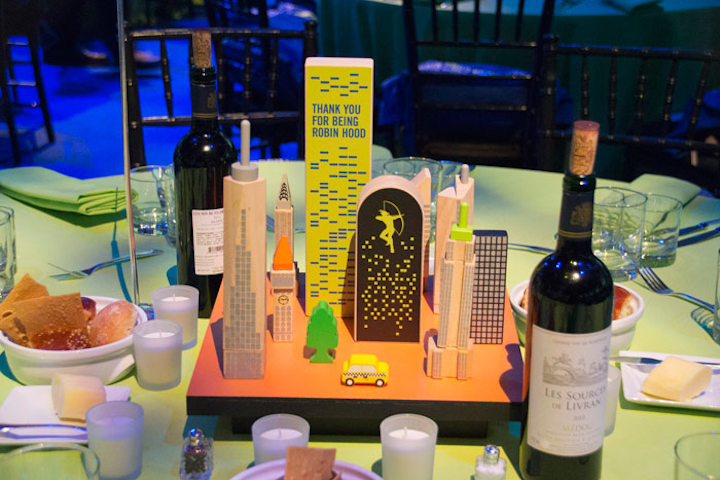 Photo: Taylor McIntyre/BizBash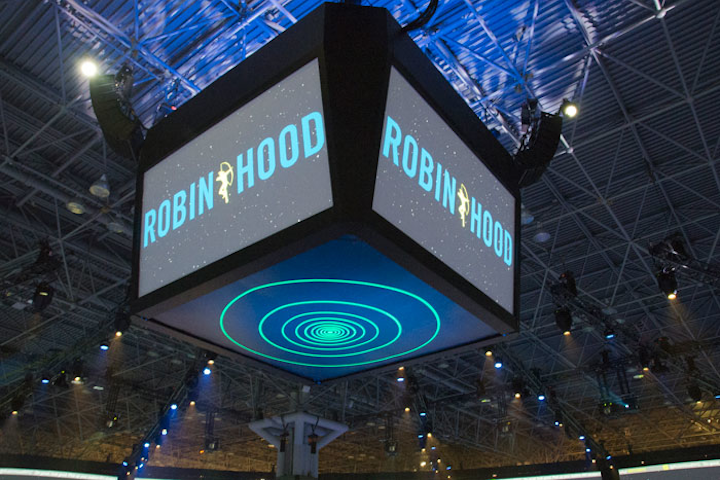 Photo: Taylor McIntyre/BizBash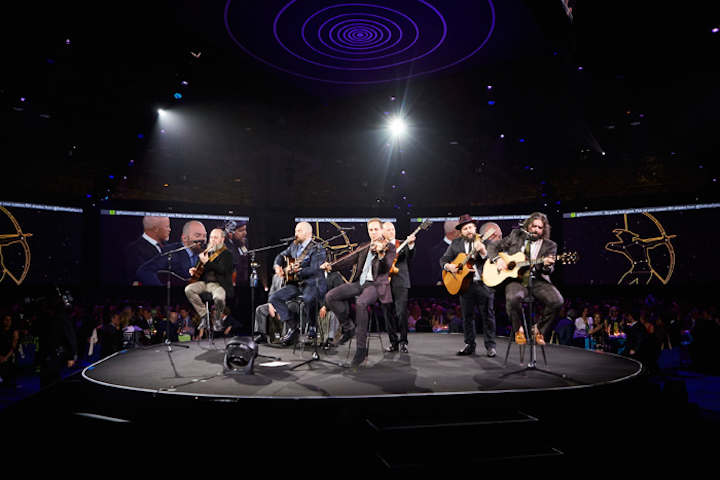 Photo: Sean Carroll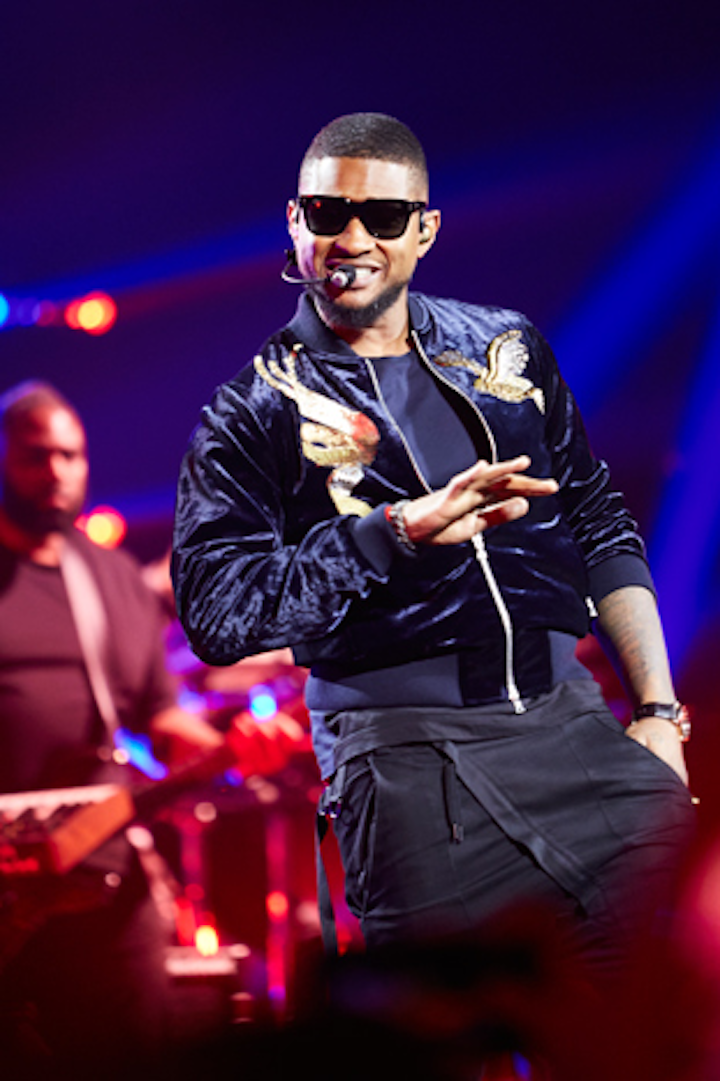 Photo: Sean Carroll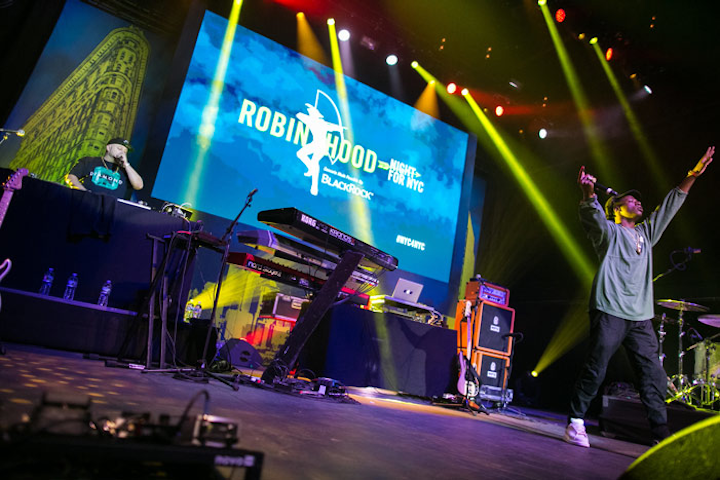 Photo: Andrew Federman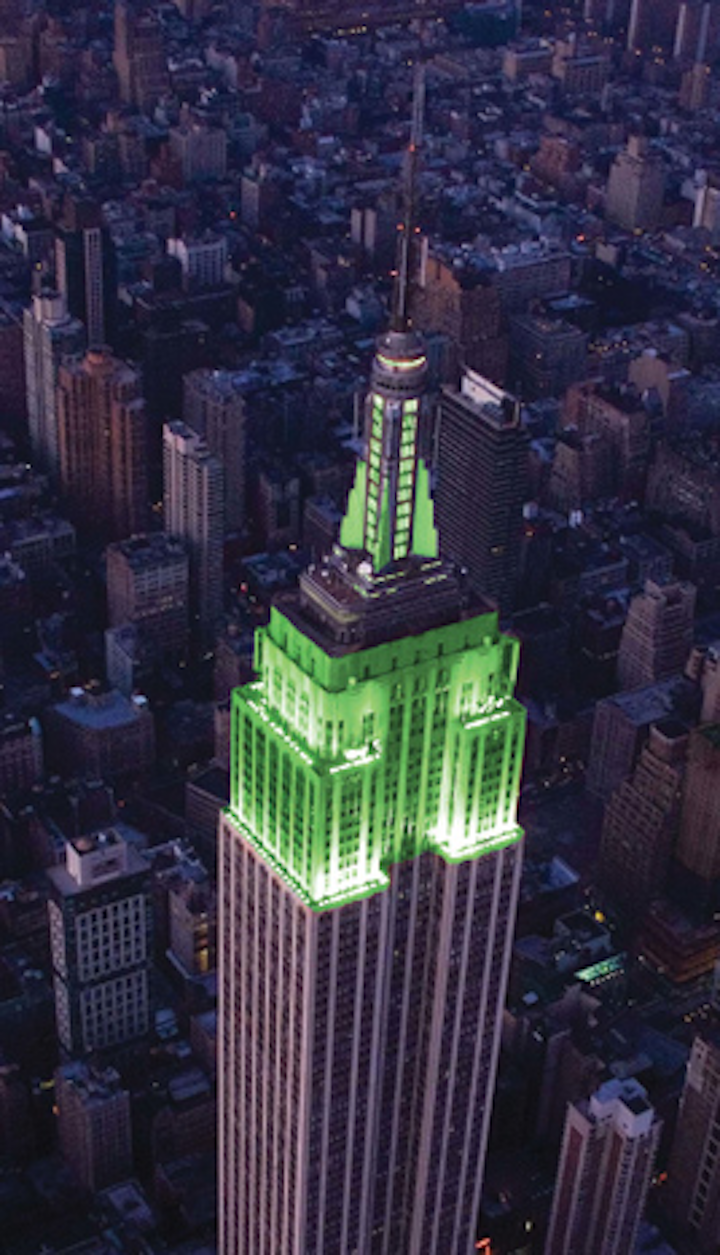 Photo: Chris Cannucciari
Featured Venues/Suppliers: