How Cadillac Became the Hottest Host in New York
The auto brand's new "house" serves as a popular venue for partners, festivals, and more.
October 4, 2017
When Cadillac moved its headquarters from Detroit to New York, it held an open house—that never ended.
Located in TriBeCa, below its new offices, the auto company's first brand experience center dubbed Cadillac House includes an art gallery, retail space, and a café, plus an area to showcase the brand's newest vehicles. But it's not a car lot.
"Cadillac House generally exists as the manifestation of the Cadillac world," said Nathan Tan, Cadillac's associate director of brand partnerships and experiences. "It's not a corporate showroom. You can't buy anything here."
Rather, the public space is an investment in the community and demonstrates Cadillac's goal to be an engaged corporate citizen, Tan said. The one-year-old "house," which is free to the public and open seven days a week, receives 500 visitors a day, with many locals having built it into their daily routine, he added.
In addition to providing coffee and a fresh meeting spot, Cadillac is striving to be a good neighbor to all of New York City as well, by offering curated programming and incorporating the venue into broader, city-wide events such as Fashion Week and the Global Citizen Festival.
"From a strategy standpoint, one of the things that we really believe is that brands should be and can be creating culture, not just co-opting it," Tan said. "So what we try to create are partnerships that enable us to truly do more than just be a sponsor and put our brand on things, but actually invest in industries, create things together, and bring them to life."
Jason Wu's #GREYOUT
During New York Fashion Week in September, Cadillac handed over the keys to its home to designer Jason Wu, who became a sort of temporary creative director of the space. To celebrate his spring 2018 collection for his sister line GREY Jason Wu, the fashion designer transformed the 12,000-square-foot venue for a two-week-long takeover called #GREYOUT, which ran from September 12 to 24.
The immersive experience, which was open to the public, featured a series of fashion, beauty, art, and wellness events, including complimentary manicures with custom Deborah Lippmann nail polish and nail art designs and talks with color experts from the Pantone Color Institute and Behr Paint on the meaning of colors, along paint-by-number mural walls in shades of gray.
Wu, who has collaborated with Cadillac on several projects since 2015, described the experience as an "exercise in lifestyle." In addition to showcasing his newest collection, Wu also unveiled a capsule collection that included nine limited-edition collaborations with his go-to brands such as Sharpie markers and Moleskine notebooks. All items were available for purchase in his signature gray hue. "It's consumer driven. I've never done something like that. It's not just one facet on design," he added.
"The Accelerator Series" with Global Citizen
Like most brand homes, the Cadillac House aims to serve as an introduction to a new audience. In this case, the auto company is targeting Generation Y or millennials. Tan explained that Cadillac has been working to build brand relevance with this group, particularly 30-somethings, in preparation for its new product launches and initiatives, which includes smaller cars and more accessible price points.
In an effort to capture this coveted crowd, the brand partnered with Global Citizen to create a concert series around social entrepreneurship, leading up to the organization's one-day music festival in Central Park. "Global Citizen has this really engaged, millennial community," Tan said. Plus, the concept tied into Cadillac's new campaign, "Dare Greatly." "In order to create positive change that drives everyone forward, it requires a certain level of innovation and risk taking and entrepreneurial spirit, [which is] embodied by Global Citizen at large, but also by the entrepreneurs who we're celebrating as part of the Accelerator Series," he said.
In addition to performances by Charlie Puth, Andra Day, and Demi Lovato, the concert events recognized social entrepreneurs, including Josh Nesbit, co-founder of Medic Mobile, which provides health workers the mobile technology to reach patients in rural areas. The award recipients also received a grant for $10,000 to continue their work. Cadillac and Global Citizen will continue to support the social entrepreneurs by telling their stories in a digital campaign.
Following the same construct as the festival, fans earned a chance to attend the concerts by taking "action journeys," which included tasks such as sending tweets to various policy-makers and government officials.
"It's really about how we're bringing the idea of 'Dare Greatly' to life, beyond our advertising," Tan said. "It's a lot for a brand to live up to. When we say 'dare greatly' in our advertising, we have to live it out in the way we act ourselves. So partnerships like Global Citizen and what we're doing with these amazing social entrepreneurs are proof that we're substantiating what we say."
Photo: Kevin Mazur/Getty Images for Global Citizen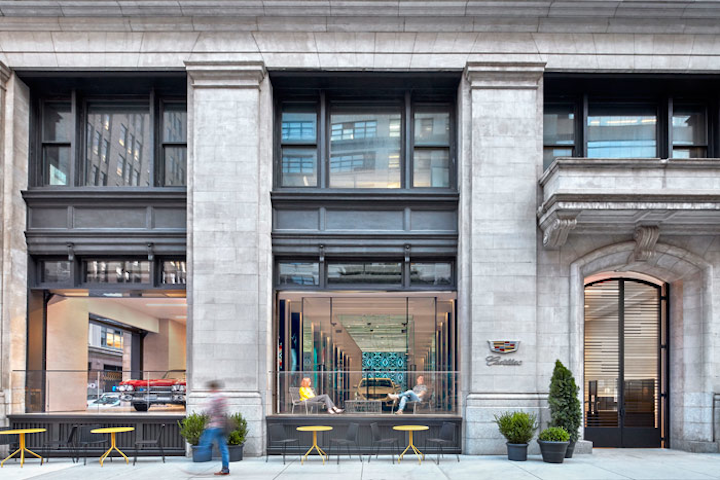 Photo: Garrett Rowland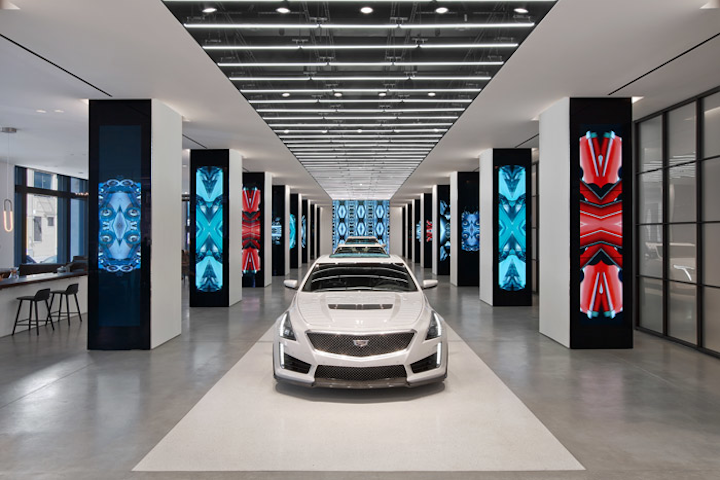 Photo: Eric Laignel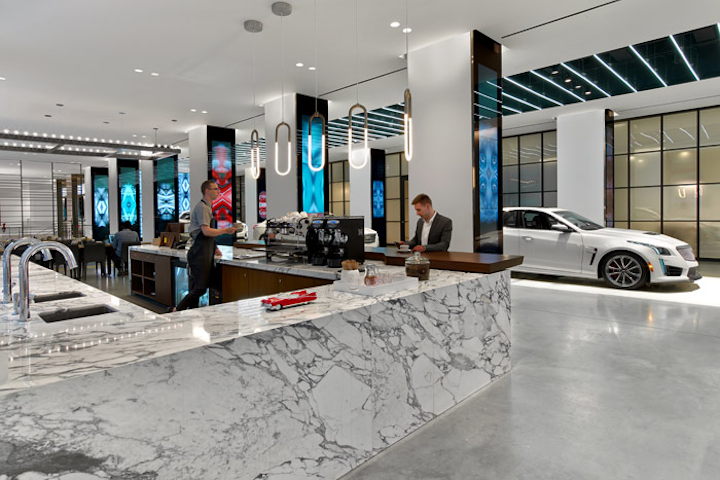 Photo: Eric Laignel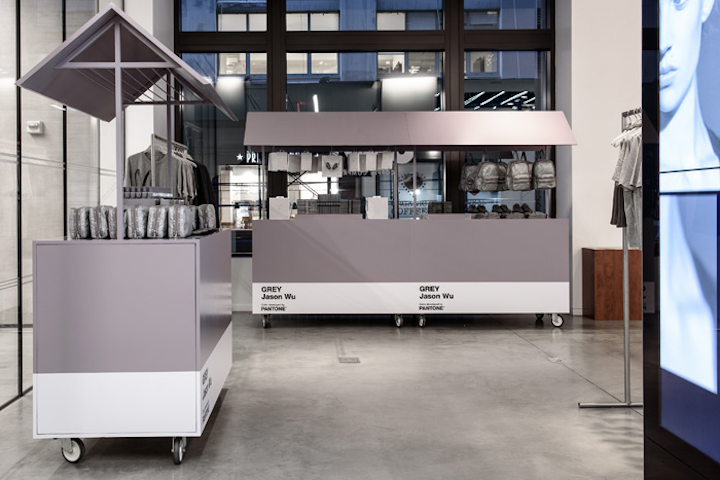 Photo: Zach Hilty/BFA.com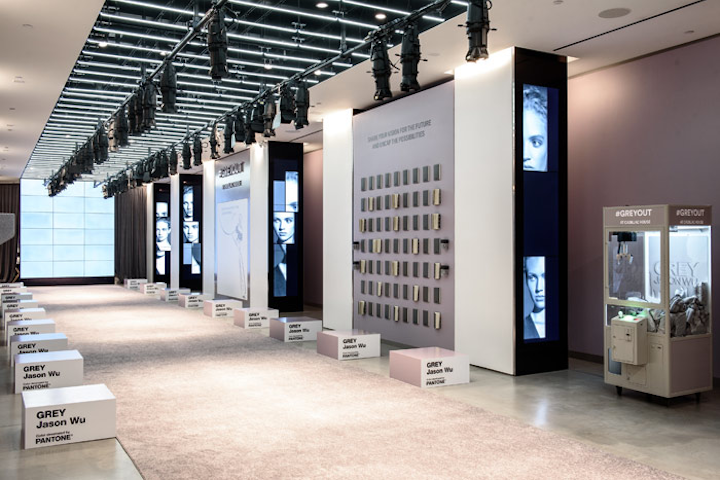 Photo: Zach Hilty/BFA.com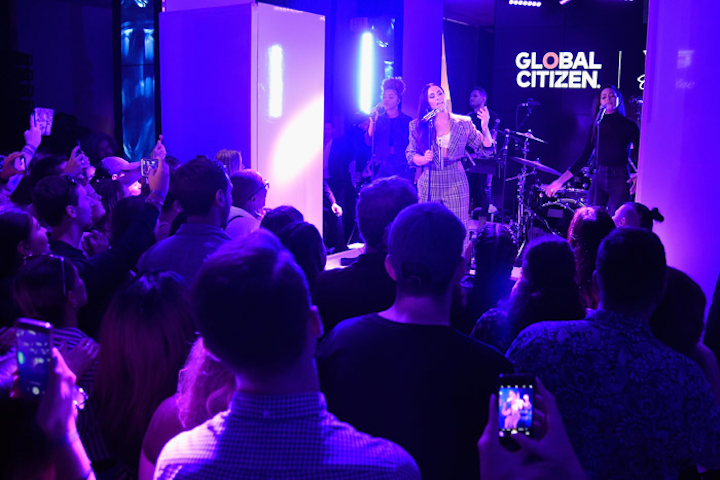 Photo: Kevin Mazur/Getty Images for Global Citizen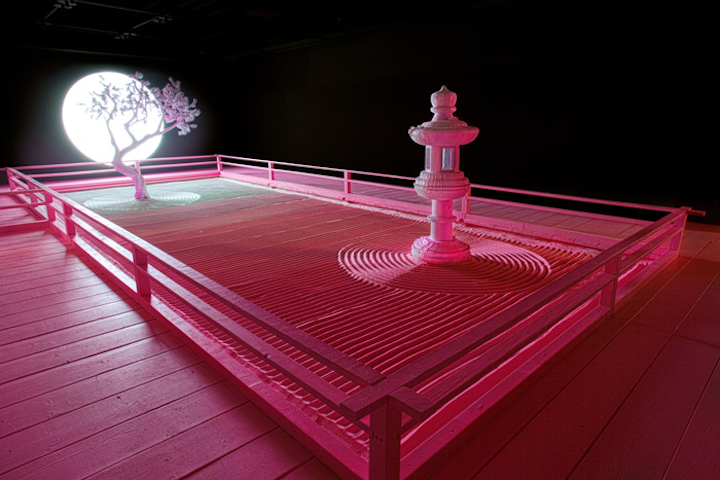 Photo: Plamen Petkov
Featured Venues/Suppliers: